10 Photogenic Suspension Bridges to Visit Around the World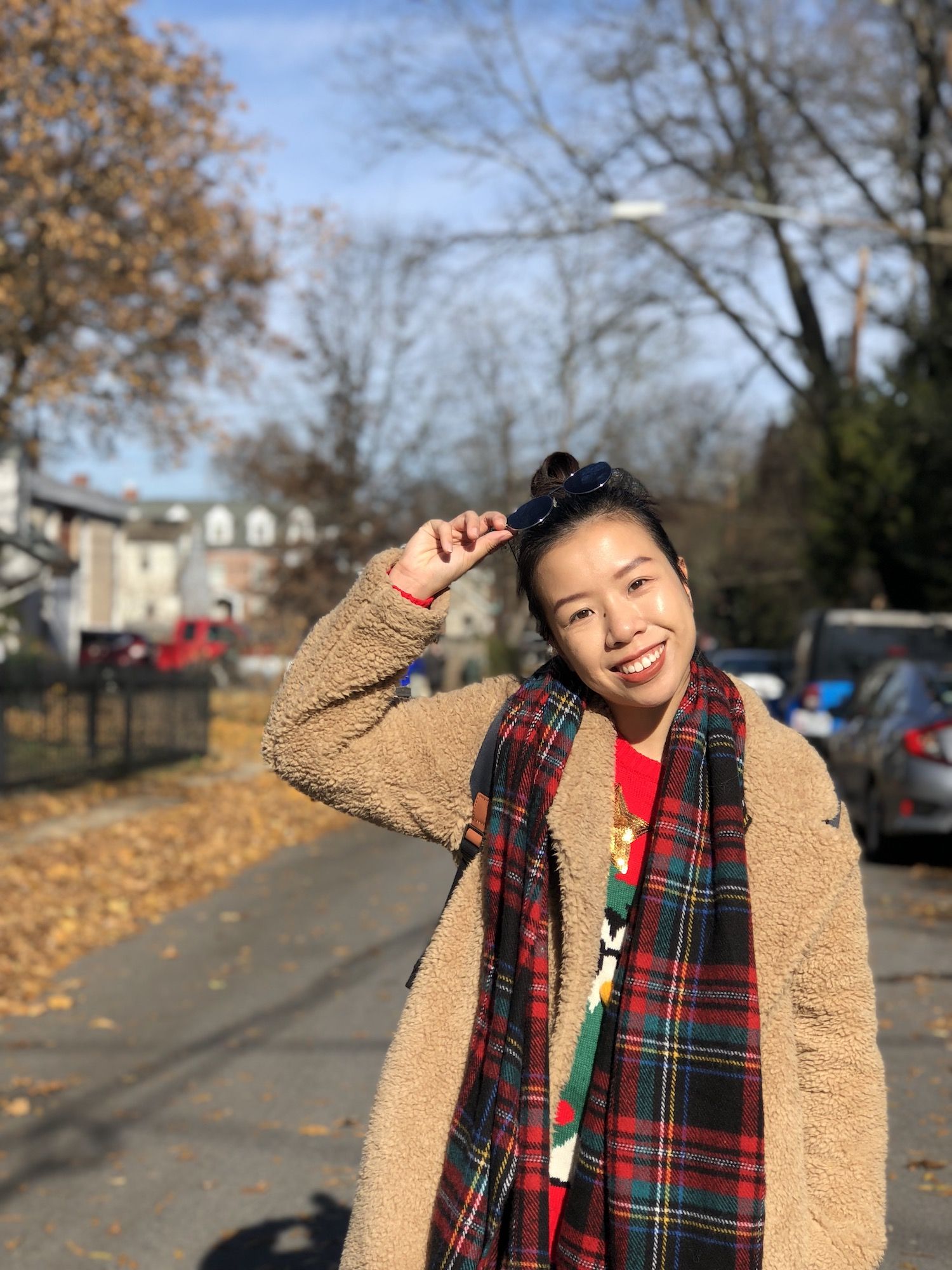 By Doris Lam
April 16, 2021
These stunning suspension bridges are not for the faint-hearted––add them to your list for post-pandemic travel
1/10 Capilano Suspension Bridge
Where: North Vancouver, British Columbia, Canada
Stats: 450 feet long, 230 feet above ground
"It" factor: Originally built in 1889, this may be one of the oldest suspension bridges in the world
Capilano Suspension Bridge is the main attraction of North Vancouver's Capilano Suspension Bridge Park. Frighteningly wobbly, the bridge hangs above the Capilano River and is surrounded by tall pine trees. Visitors will also find seven other suspended footbridges throughout the attraction that offer views from 110 feet above the ground. Other activities such as cliff walk platforms and treetop adventures are also available.
If you want to learn more about the history of the Capilano Suspension Park, educational areas detailing stories and lives of British Columbia's First Nations people can also be found.
Learn more about Capilano Suspension Bridge
2/10 Ponte 516 Arouca
Where: Arouca, Portual
Stats: 1,693 feet long, 570 feet above ground
"It" factor: It is the world's longest suspension bridge as of May 2021
The newly opened 516 Arouca Bridge is located about an hour's drive away from Porto in the town of Arouca. Claiming to be the world's longest pedestrian suspension bridge, the steel pathway bridge hangs above the beautiful Paiva River and takes about five to ten minutes to walk from one end to the other.
Learn more about Ponte 516 Arouca
3/10 Golden Skybridge
Where: Golden, British Columbia, Canada
Stats: 426 feet above ground
"It" factor: It's the newest and highest suspension bridge in Canada
Perched 426 feet above a mountain river and a 200-feet waterfall, Golden Skybridge is Canada's newest attraction that will be opening in June 2021. The site consists of the two highest suspension bridges in Canada, one at 426 feet, while the other sits below at 262 feet above the ground.
As part of a three-kilometre-long nature walk through the mountain park, you'd be bathing in the views of the nature-filled mountain town as you explore the area. Golden Skybridge also plans to include other attractions such as canyon swing, ziplines, axe throwing and an outdoor courtyard and cafe after its opening, which means there's plenty to do the whole day.
Learn more about Golden Skybridge
4/10 Carrick-a-Rede Rope Bridge
Where: Ballintoy, Northern Ireland
Stats: 66 feet long, 98 feet above ground
"It" factor: This historic rope bridge was a source of inspiration for poet Seamus Heaney's 1978 poem, A Postcard from North Antrim
Located in the idyllic village of Ballintoy in Northern Ireland, Carrick-a-Rede Rope Bridge is a rope bridge that hangs between the mainland to the small island of Carrickarede. While it may not be the longest or highest suspension bridge on the list, the historic backstory and scenic views are enough to gather visitors—In 2018 alone, the bridge recorded 485,736 visitors.
While this bridge was opened in 2008, salmon fishermen have been building different versions of the bridge in order to travel to-and-from the island for over 350 years. Famous artists and poets have also been inspired by the bridge over the years, including poet Letitia Elizabeth Landon and Irish poet Seamus Heaney.
Learn more about Carrick-a-Rede Rope Bridge
5/10 Yume no Tsuribashi Suspension Bridge
Where: Shizuoka, Japan
Stats: 295 feet long
"It" factor: It's located on top of a dreamy emerald lake that'll make every photo look perfect
Located in a hot springs area in Kawanehon, Yume no Tsuribashi Suspension Bridge hangs above a picture-perfect blue-green lake. In the autumn, trees turn a beautiful shade of yellow and red that provides a beautiful contrast to the water.
Getting to the bridge itself may take you a full day if you're coming from Tokyo. The bullet train ride to the town of Kawanehon takes about three hours, followed by a short bus ride and a 2km hike to get to the bridge.
Learn more about Yume no Tsuribashi Suspension Bridge
6/10 Skypark Sochi
Where: Sochi, Russia
Stats: 1,400 feet long, 680 feet above ground
"It" factor: There's a bungee jump in the middle. Enough said.
Previously the longest suspension footbridge in the world, Russia's Skypark Sochi is 1,400 feet long and 680 feet above the ground. Opened in 2014 after five years of planning and construction, the bridge was open to the public.
A prime attraction for thrill-seekers, Skypark includes activities such as a zipline that goes over the Akhshtyr gorge at a speed of 60 km per hour at 1082 feet above sea level. Two bungee jump platforms are also available to guests, one at 679 feet and the other at 226 feet.
Learn more about Skypark Sochi
7/10 Charles Kuonen Suspension Bridge
Where: Randa, Switzerland
Stats: 1621 feet long, 279 feet above ground
"It" factor: It is the second-longest footbridge in the world
Opened in 2017, Charles Kuonen Suspension Bridge was the longest pedestrian bridge in the world when it first opened. Replacing the defunct Europabrücke, which closed in 2010 due to damage caused by a rockslide. Spanning 1621 feet long and 279 feet above the ground, this bridge overlooks beautiful mountains and meadows in the Alps.
While it only takes about ten minutes to walk from one end of the bridge to the other, it's the two to four-hour hike to the suspension bridge that'll take a bit more willpower. Trust us though, the views will make every second worth it.
Learn more about Charles Kuonen Suspension Bridge
8/10 Royal Gorge Bridge
Where: Colorado, United States
Stats: 889 feet long, 956 feet above ground
"It" factor: It is the highest bridge in the United States
As part of the Royal Gorge Bridge & Park amusement park in Colorado, the suspension bridge once held the record of the highest bridge from 1929 until it was eventually surpassed by Liuguanghe Bridge in 2001. Standing 956 feet above the wild Arkansas River, visitors can take in the natural beauty of the Royal Gorge Region of Colorado here.
The bridge was built within seven months of construction and completed in 1929. In 2013, a wildfire destroyed the park's buildings and part of the bridge, however, the attraction was given a new life with added gondolas and a zip line that crosses the gorge.
Learn more about Royal Gorge Bridge
9/10 Huangchuan Glass Bridge
Where: Lianzhou, Guangdong Province, China
Stats: 1725 feet long, 659 feet above ground
"It" factor: It is the world's longest suspension glass bridge
China loves glass bridges. There are an estimated 2,300 glass bridges in the country according to BBC in 2019, and the number keeps growing. In 2020, Lianzhou unveiled the longest pedestrian suspension bridge in the world yet—and to make things even more impressive, the flooring of the bridge is completely see-through.
Before your knees start wobbling about the safety of the bridge, rest assured that it's been carefully designed and paved with three layers of 4.5 centimetres tempered laminated glass, making it completely safe for visitors to walk, pose and admire the beauty of the Lianjiang River from above.
Learn more about Huangchuan Glass Bridge
10/10 Taiping Suspension Bridge
Where: Chiayi County, Taiwan
Stats: 921 feet long, 3280 feet above ground
"It" factor: It is Taiwan's longest suspension bridge
Sitting a whopping 3280 feet above the ground, Taiping Suspension Bridge is the highest bridge on this list and offers views of southwestern Taiwan's waterfall and green countryside. After crossing the bridge, take a detour by walking through the tea fields for the perfect relaxing day out.
Learn more about Taiping Suspension Bridge
See also: 6 of the Best Outdoor Hot Springs Around the World