Neighbourhood Guide: What To Eat, Drink And Do In Tai O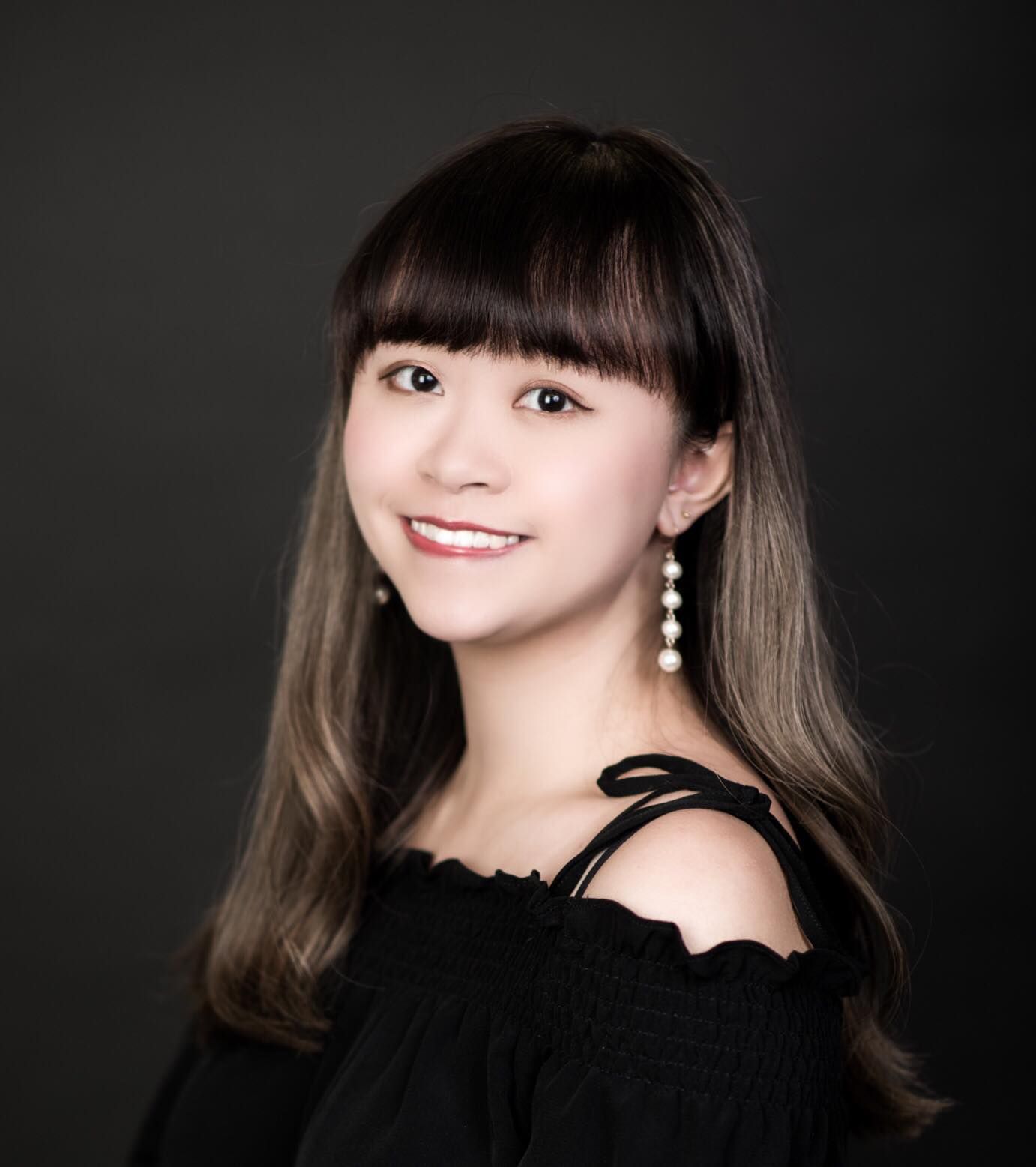 By Helen Yu
May 13, 2021
Traditional stilt houses, premium seafood delicacies and a tranquil lifestyle we all crave—there's so much to love about this quaint fishing village, Tai O
Once a major fishing and trading ports in Hong Kong, Tai O today has transformed into one of locals' most beloved day trip destinations, that's famed for its unique culture and vibe, gorgeous natural scenery and scrumptious local treats. Lying on the northwestern tip of Lantau Island, the village is often dubbed as "Venice of Hong Kong"—a secluded gem that feels worlds away from the fast-paced, skyscraper-laden city.
Here, we highlight the best of Tai O—from breathtaking sceneries to the bustling street market and beautiful heritage buildings—for you to plan an unforgettable weekend break with your loved ones in this charming neighbourhood.
See also: Island Guide: What To Eat, Drink And Do In Lamma Island
Where To Eat And Drink
Fuk Hin Hong
Gaint fishballs—yes we're talking the size of golf balls—is considered one of the most iconic street foods in Tai O. Some of the city's best and biggest fishballs are served right here at Fuk Hing Hong—a small shop that can be easily spotted near the entrance of the village. Order the fishball and pair it with soy sauce or chilli sauce, then try the other equally delicious Tai O speciality: marinaded giant cuttlefish.
Fuk Hing Hong, Shop 4D, Wing On Street, Tai O, Hong Kong, +852 2874 1010
Tai O Bakery
Tucked away on Kat Hing Street, Tai O Bakery has a reputation for serving the best Chinese sugar doughnut in not only the neighbourhood but also across Hong Kong—evident in the queue often stretches from its door, especially during weekends. Freshly made in a deep fryer throughout the day, the doughnuts are always served soft, hot and delicious. This more than 30-years-old bake shop also prides itself on offering baked goods such as Chinese walnut cookies, coconut tarts, palmiers, egg tarts and many more.
Tai O Bakery, 66 Kat Hing Street, Tai O, Hong Kong, +852 2985 6821; facebook.com/taiobakery
See also: Where To Find The Best Bakeries In Hong Kong For Your Bread And Pastry Fix
Tai O Snack
Just a few steps away from the bakery, you'll find an old-fashioned street food vendor, Tai O Snack, which specialises in crafting jianbings—aka savoury Chinese crepes. These pancakes are best eaten hot right off the grill—each piece is filled with luscious ingredients such as pickled radish, egg, sesame, plumy sauce, as well as plenty of fresh scallions. For a taste of nostalgia, don't miss their deep-fried radish balls with dry shrimps, peanuts and minced pork fillings.

Tai O Snack, 70 Kat Hing Street, Tai O, Hong Kong
Sun Kwong Cheung Choi Kee
A trip to Tai O isn't complete without sampling delicacies made with shrimp paste. Cheung Choi Kee's "Husband" meaty rolls are a must-try, which feature a delicious mix of shrimp paste, stir-fried minced pork and shredded fresh lettuce wrapped in a roti. Long queues are expected during lunch hour, but these rolls are well worth the wait. After enjoying the snack, make sure you grab yourself a jar of the shop's signature shrimp paste as a souvenir!
Sun Kwong Cheung Choi Kee, G/F, 41 Kat Hing Street, Tai O, Hong Kong, +852 2985 7428; facebook.com/cheungchoikee
See also: Why Tai O's Shrimp Paste Is The Best Hong Kong Ingredient, According To Gigi Paulina Ng
Solo Café
With the summer season at its peak, exploring the outdoors can be exhausting with such unbearable heat in Hong Kong. Head to Solo, where you can relax and cool off with a refreshing iced coffee drink on the café's waterside platform. The cafe isn't just famous for high-quality coffee brews, but also an enticing selection of Cantonese fare and homemade desserts served in a laid-back setting.
Dishes not to be missed are the Cantonese shrimp roe noodles with chicken wings, iced drop coffee and affogato. The tofu cheesecake is a special off-menu item everyone should try on their visit. If you don't like coffee, Solo also serves Chinese teas and speciality drinks such as honey citron drink and salted lime drink, which are equally good. While enjoying the meal with sea breeze, you can admire the picturesque view of Tai O's iconic stilt houses and beautiful natural scenery—what's not to love?
Solo Café, G/F, 86-88 Kat Hing Street, Tai O, Hong Kong, +852 9153 7453 (closed on Sundays)
See also: The Best Beach Restaurants In Hong Kong
Tai O Banyan Tree café
A charming cafe that opens only on weekends, Tai O Banyan Tree has been the go-to for many in the neighbourhood and the city—thanks to its cosy, unpretentious setting and excellent food offerings. Resting on stilts, this cafe is also known as the only Asian eatery that featured in the Netflix series, Restaurants on the Edge, which has undergone a makeover under expert guidance. With new menu items and fresh interior designs, the cafe has only gotten better and bigger since then, where guests can enjoy simple yet delicious noodle dishes and speciality cakes, accompanied by fantastic views.

The cafe also doubles as a lifestyle store selling a variety of unique souvenirs sourced from different countries, such as jewellery, clothing and fabric bags.

Tai O Banyan Tree, G/F, 68 Kat Hing Street, Tai O, Hong Kong, +852 6999 8213; facebook.com/TaiOBanyanTree (open only on the weekends)
Tai O Store
Seafood doesn't get any fresher, more scrumptious than here in Tai O. This small eatery with a homely feel will delight diners with a plethora of luscious charcoal-grilled skewers of seafood, including fresh oysters and scallops with garlic, squids, shrimps and cuttlefish. It also boasts some rare barbeque delicacies that you won't find anywhere else in Hong Kong—think dried mantis shrimps and pork belly with Tai O's signature shrimp paste. It's also worth trying the classics, such as the chicken cartilage and honey wings.

Tai O Store, G/F, 68 Wing On Street, Tai O, Hong Kong
Wah Li Snack
You may have tried put chai ko (aka steamed red bean puddings), but have you heard of mugwort leaf cake—another Chinese nostalgic sweet treat that's very hard to find in Hong Kong these days? Wah Li Snack is one of the city's few remaining stores crafting this chewy snack with generations-old authentic recipes made with mugwort leaves, rice flour, sugar and red bean paste. Their red beans leaf cake, mochis filled with fresh mangoes or peanuts also draw in the crowds. After satisfying your sweet tooth, treat yourself to their homemade refreshing, healthy beverages such as lemon barley water, mountain begonia herbal drink and mulberry tea.
Wah Li Snack, G/F, 73 Wing On Street, Tai O, Hong Kong, +852 2985 5611; instagram.com/tai_o_wah_li
Station Tofu Pudding
Perfect for the summer, tofu pudding is a traditional dessert that served as a bowl of the smoothest and softest bean curd with brown sugar or syrup. Making this treat is no easy task, and Ms Cheuk's Station Tofu Pudding in Tai O is arguably one of Hong Kong's best dessert shops serving this sweet treat. Having operated the business since she was 17 years old after getting married in Tai O, you can trust Cheuk knows a thing or two about making quality tofu pudding with silky smooth texture. At the shop, you'll also detect the smell of other desserts such as black sesame soup, cashew nut sweet soup, as well as savoury snack, fish balls.

Station Tofu Pudding, 57 Wing On Street, Tai O, Hong Kong, +852 2985 5318
Where To Shop
Earth.er
Besides strolling on Tai O Market Street and hunt for local specialities such as dried seafood, shrimp paste and pearl jewellery, don't forget to check out Earth.er—a little local gem that deserves to be better known. Located in one of the quiet corners in the village, Earth.er is an eco-conscious clothing store where boasts apparel made with traditional Southeast Asian craft techniques and sustainably sourced materials. Here, you'll find an impressive collection of bags, shoes, clothing and accessories featuring unique patterns.

Earth.er, 83 Kat Hing Street, Tai O, Hong Kong; earthertaio.com
What To Do
Visit the historical temples
Tai O is a rare place in Hong Kong with its many historical temples, and this abundance is a testament to the beliefs of its population. The shrines have long been patronised by fishermen and the community to pray for protection and good fortune, where the Kwan Tai Temple (also listed as a Grade II historical Hong Kong building) has the longest history of any temple in the village. Head to the temple to enjoy the tranquil atmosphere and view the holy statues. You may also want to pay a visit to the Yeung Hau Temple and Hung Shing Temple nearby.
Hike up to Fu Shan
Once you've got your culture fix, it's time to explore the great outdoors and stretch your legs. Take a short hike up to the Fu Shan Viewing Point, which will delight you with breathtaking sea views and unobstructed vistas of Tai O's coastline along the way. The hike itself is easy and short, and once you've reached Fu Shan Pavillion at the top, you'll be surrounded by beautiful views in all directions. We recommend staying at the summit a little longer to enjoy the sunset. With that backdrop, you're guaranteed to get a few stunning shots—there are no bad angles at the Fu Shan Viewing Point.
How to get there: Walk down Kat Hing Back Street and turn right to locate the Yeung Hau Temple. Walk pass Kau San Tei Lookout Pavilion and enter through the small green gate, then climb up the stairs to Fu Shan.
See also: 5 Lesser-Known Instagram Spots In Hong Kong For A Picturesque Escape
Go on a boat ride
A boat excursion is probably the best way to admire the beauty of Tai O, and if you are lucky enough, you may even catch a glimpse of those lovely Chinese Pink Dolphins during the ride. The 20-minute boat ride costs HK$25, which takes you around the Tai O waters to get a closer look of the stilt houses, Tai O's landmark—General's Rock—as well as the elegant Tai O Heritage Hotel.

Enjoy a staycation at Tai O Heritage Hotel
If your idea of a summer holiday involves a slower pace of life and five-star relaxation, why not treat yourself to a staycation at the Tai O Heritage Hotel after a long day of exploring the neighbourhood? Formerly the Tai O Police Station that built in 1902, the colonial-style property has been transformed into a boutique hotel, offering guests airy, elegantly-appointed rooms for a classy staycation experience.
On the first floor of the hotel, you'll find a glass-roofed Tai O Lookout Restaurant, where you can sample dishes featuring native shrimp paste such as crispy bun with pork chops and chicken wings. Although you'll want to order everything, save room for the unique dessert—mountain begonia cheesecake.
Tai O Heritage Hotel, Shek Tsai Po Street, Tai O, Hong Kong, +852 2985 8383; taioheritagehotel.com
See also: The Best Luxury Houseboats To Book For A Hong Kong Staycation
---
This article was originally published on 10 June, 2020 and was updated on 13 May, 2021.