5 Talks You Can't Miss At Art Basel Hong Kong 2019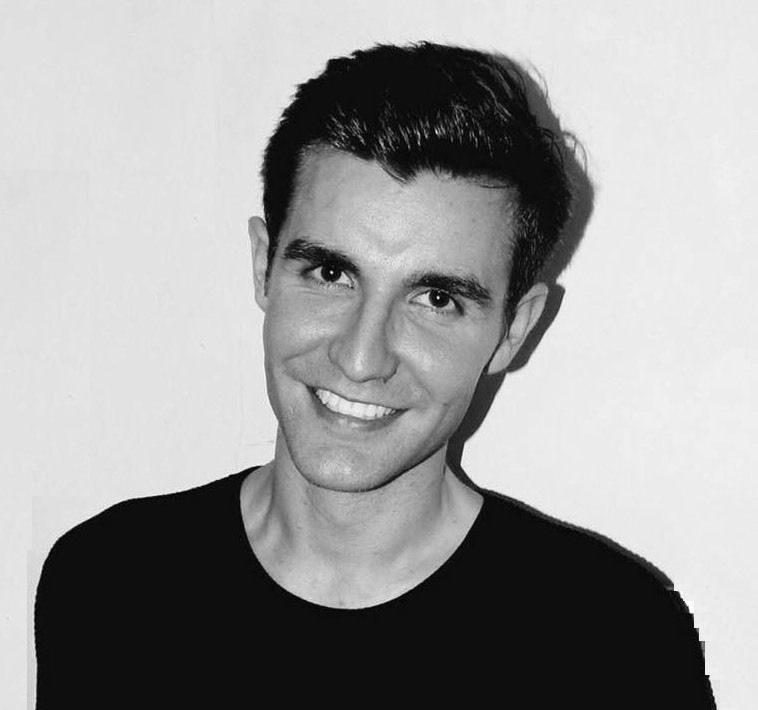 By Oliver Giles
March 25, 2019
Join Tatler 500 listers and other art experts at Art Basel Hong Kong
Art authorities from near and far—including several figures from Hong Kong Tatler's 500 List—are hosting talks at this year's Conversations programme at Art Basel in Hong Kong.
Taking place inside the Convention and Exhibition Centre, the talks are free and open to all, even if you don't have a ticket to the fair itself. Here are five you shouldn't miss:
1/5 ArtAsiaPacific at 25 | Early Days: The Chinese Art Market in the 1990s
When: Thursday, March 28, 11am-12:30pm
Johnson Chang is widely credited as the man who put Chinese contemporary art on the global map, so it's only fitting that he's taking part in this talk, which reflects on the market for contemporary Mainland Chinese art in the 1990s. Other participants include Claire Roberts, an Australian Research Council Future Fellow; art curator and historian Karen Smith, who's director of OCAT Xi'an; and legendary art collector Uli Sigg.
This discussion is one of several talks celebrating the 25th anniversary of art magazine ArtAsiaPacific, so is being moderated by Antony Dapiran, one of the magazine's contributing editors.
See also: Art Insider: Johnson Chang
2/5 21st Century Collectors | Next Generation Approaches
When: Thursday, March 28, 2pm-3:30pm
Dee Poon—managing director of brands and distribution for the Esquel Group and a recent Hong Kong Tatler cover star—is one of several leading collectors taking part in this discussion, which sets out to investigate how young art lovers are approaching collecting in different ways to previous generations.
Also taking part are Lu Xun, founder and director of the Sifang Art Museum; Princess Alia Al-Senussi, a collector and patron of multiple international institutions; Tarini Jindal Handa, creative director of JSW Realty in Mumbai. It's being moderated by Aaron Cezar, founding director of the Delfina Foundation in London.
See also: Dee Poon: 5 Female Artists To Watch
3/5 Institutional Practice is Creative Work | A Roundtable on Leadership
When: Thursday, March 28, 5pm-6:30pm
This talk explores the approach taken and challenges faced by leaders of art organisations around the world. On the panel are Claire Hsu-Vuchot, co-founder and executive director of Asia Art Archive; Yana Peel, CEO of the Serpentine Galleries; Antonia Carver, director of Art Jameel; Pawit Mahasarinand, director of Bangkok Art and Culture Centre; and Doreen Sibanda, director of the National Gallery of Zimbabwe.
Hans Ulrich Obrist, artistic director of the Serpentine Galleries, is moderating.
4/5 Premiere Artist Talk | Ellen Pau in conversation with Isaac Leung
When: Thursday, March 28, 6:30pm-8pm
Ellen Pau, a pioneering Hong Kong artist who is perhaps best known for her experimental video works, gives insight into her artistic practice in this conversation with Isaac Leung, assistant professor at The Chinese University of Hong Kong and chairman of Videotage—a non-profit art organisation that Ellen co-founded.
5/5 On Isamu Noguchi | Danh Vo and Doryun Chong in conversation
When: Saturday, March 30, 3:30pm-5pm
Japanese-American artist Isamu Noguchi was one of the most acclaimed sculptors of the twentieth century and his legacy continues to inspire artists, designers and architects working today.
One of the many creatives he's inspired is Danish-Vietnamese conceptual artist Danh Vō, who earlier this year opened an exhibition at M+ Pavilion in Hong Kong titled Noguchi for Danh Vō: Counterpoint, which put the two artists' work in dialogue with each other.
In this talk, Vō discusses Noguchi's influence on his art with Doryun Chong, deputy director and chief curator of M+. ­­­
Noguchi for Danh Vō: Counterpoint runs until April 22 at M+ Pavilion.
Learn more about the Conversations programme at Art Basel Hong Kong