Home Comforts: 5 Tatler Friends Share Their Daily Routines During Quarantine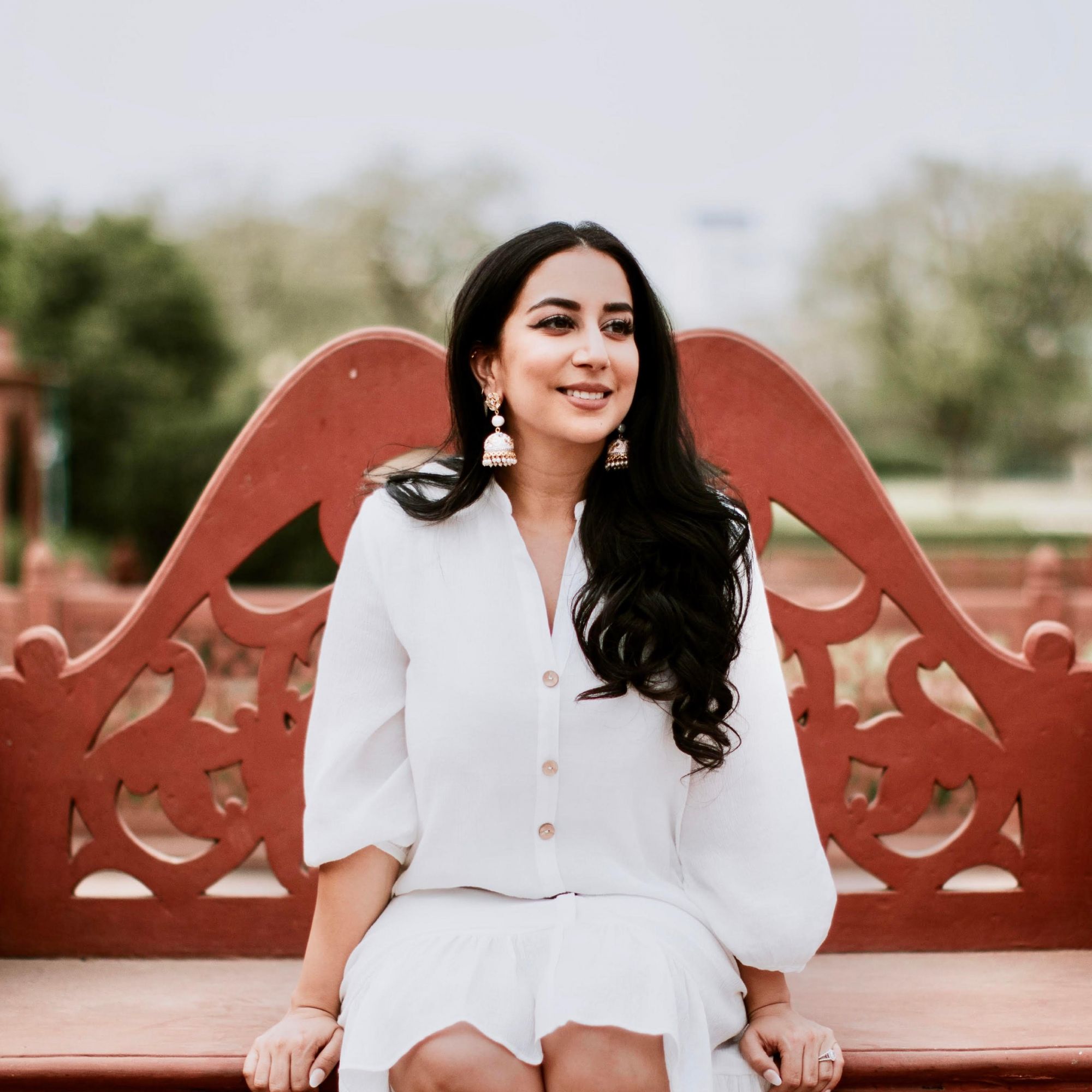 By Tara Sobti
May 07, 2020
How the Tatler community are making the most of the great indoors
In the past few weeks, you've probably heard the phrases social distancing, self-isolation and home quarantine more than your own name. Avoiding physical contact and staying at home as much as possible is important, but avoiding boredom and loneliness takes a little creativity. From virtual happy hour to Zoom dinner dates and home workouts, here is a peek into how the Tatler community is passing the time—keeping fit, cooking up a storm and stimulating their minds, all while staying connected to family and friends. Whether we like it or not, in is the new out.
See also: How The Tatler Community Has Been Keeping Children Busy At Home
1/5 Helen Ma
President and founding partner of Manna Group International
Favourite snack: Chips and cheesecake.
Favourite Netflix show: Don't F**k with Cats: Hunting an Internet Killer.
Favourite soundtrack: The Art of Meditation on Spotify.
Favourite hobby: Cooking.
What does a typical day look like now?
My daily routine has evolved into a healthier one. I'm on a set timetable now. I get up two hours later than usual, at around 9am, due to my daughter's school being closed. By mid-afternoon I have to go to the market and then I head back home in the evening around 5pm to prepare dinner for my 86-year-old mum and my seven-year-old daughter. Dinner is our family time, almost seven days a week. I'm definitely going out less, and spending more quality time with family is what I value the most. I go to bed earlier too and actually get proper rest. The disadvantage of being home so much, though, is the weight gain.
How do you stay positive?
I've always been really busy. This has especially helped keep me feeling positive during this difficult time. We recently launched the online platform Meat Manna Market, which has kept me occupied.
What do you miss the most about life pre-Covid-19?
I really miss my regular workout sessions with my personal trainer and pilates.
See also: Hot Mama: 10 Of The Most Stylish Mums In Hong Kong
2/5 Sarah Zhuang
Founder and designer of Sarah Zhuang Jewellery
Favourite snack: Pretz pretzel sticks.
Favourite Netflix show: Zoo: it's so good.
Favourite soundtrack: The Weeknd.
Favourite hobby: Going to the gym, dancing, snowboarding and writing.
What does a typical day look like now?
It has become more slow-paced and standardised too. Before, my routine was different every day. Now, I wake up, do work in my home office—I'm also working on a novel—work out and then have dinner.
Has your work been affected?
Fortunately, with technology, it's not that hard to keep up with people at work. We've been doing Skype calls, Zoom meetings and chatting on WhatsApp. The difficult part is changing our work plans, as all events have been cancelled. We're spending a lot of time reflecting and planning ahead as much as possible for what we will do as soon as we are back on track after the virus. We're thinking more about moving everything online.
See also: 7 Beauty Products To Help You Look Great On Video Calls
How do you stay positive?
I'm really trying to appreciate the quality time I'm spending at home. It's precious because I never get to spend so much time with family when I'm busy. My friends and I send each other positive memes to keep our spirits up too.
How has your social life changed and what do you miss the most about life pre-Covid-19?
These days, I'm mostly just socialising on WhatsApp and on Instagram. Social distancing has made me realise the importance of certain friendships. Now I never get to see friends, I appreciate them even more. I miss the mindset we all had before this happened. Going out used to be a normal thing and we didn't have any worries. Nowadays, every time you go out, you feel guilty about it. That mindset is quite stressful.
3/5 Barney Cheng
Director of creative studio Yenrabi
Favourite snack: I'm chowing down on nuts—especially pistachios. Otherwise, fresh fruit.
Favourite Netflix show: I'm a bit late but everyone has been raving about it, so I'm watching Crash Landing On You.
Favourite soundtrack: Anything on Spotify daily mixes that are tailor-made for me and '80s Cantopop playlists, especially Danny Chan, as it brings back awesome memories of crazy summers in Hong Kong away from school in Canada, and trying to get into Canton Disco and Club 97 on the weekends.
Favourite hobby: Cooking, hiking, swiping at my phone. I just started Nintendo Ring Fit Adventure—it's a nice workout.
What does a typical day look like now?
Every day, I check out the work-in-progress in the workshop: I usually go to the studio but nowadays have to travel to clients' homes for consultations as they would rather not travel as much. Once that's done, I go home and chillax with my pooch, Dino.
Has your work been affected?
We are waiting for the day when all travel bans are lifted. Right now we cannot even travel to see our Asean clients without a two-week quarantine.
How do you stay positive?
Zoom sessions with Island Evangelical Community Church Caregroup and extended family; prepping and handing out hand sanitisers, masks, cash or food coupons to street cleaners for the tireless work they do to keep our city clean—being involved in this gives me purpose and joy. Oh, and the occasional Nickel burger from The Diner: that's definitely my go-to comfort food.
How has your social life changed and what do you miss the most about life pre-Covid-19?
I don't attend big dinner parties any more. I have small, intimate lunches at The Sports Club in Central and dinner at home most of the time now. But I will FaceTime or send photos of what I would wear if I were to attend the soirees. I didn't go out much to begin with but I do miss not being able to catch a good movie at the cinema.
See also: Tatler Heroes: Individuals Around Asia Leading The Fight Against Covid-19
4/5 Patricia Tung-Gaw
Co-owner of ski apparel brand Ferastyle
Favourite snack: A bit of dark chocolate, or a gluten-free chocolate chip cookie.
Favourite Netflix show: I'm watching Cheer, about competitive cheerleading. I love acrobatics.
Favourite soundtrack: To chill: Peaceful Piano playlist on Spotify. While cleaning like Marie Kondo at home: Alicia Keys. For occasional motivation I listen to [Canadian lawyer-turned-motivational speaker] Robin Sharma's podcast.
Favourite hobby: Swimming, skiing, hiking, wakesurfing: most fresh-air activities. I'm not good at ball sports, though.
See also: 7 Hong Kong Tatler Listers Who Inspire An Active Lifestyle
What does a typical day look like now?
My daily routine has evolved as I don't have to get the kids ready for school any more. There is less of a hectic feeling in the morning. My work attire has gotten more casual as there are hardly any meetings, events or lunch meetups. Spending more time at home has made my daily routine slower. It's really rare that my husband is in town all the time—he usually travels every week for a couple of days—so having him home is great.
Has your work been affected?
Work has actually been OK, as my work in terms of sourcing and merchandising has always been somewhat remote-controlled. We work with factories in China and we communicate largely by email and WeChat, so that hasn't changed whether I do it at home or the office. But my US office is on lockdown, so things have slowed down a lot.
How do you stay positive?
I feel grateful living in Hong Kong. Looking at what's happening in the rest of the world, I think we've dodged a bullet. I'm appreciative that people are generally conscientious and the standard of care people are getting is unparalleled. I'm also happy I get to spend more time with my loved ones, especially my kids who are still in Hong Kong and don't have daily school. The pace of life is more relaxed. It's nice to have more face time with them.
How has your social life changed and what do you miss the most about life pre-Covid-19?
It has definitely changed now. It's shifted towards more chat, more video calls like Zoom, Skype and WhatsApp video. Everybody wants to see each other without being physically in the same place. A lot of friends are self-isolating, which is the new norm. When we do have get-togethers, we tend to do it outdoors—like a hike, a walk near the water or a swim. I miss sharing the same food, music and atmosphere as my friends. When we're looking at each other through a screen, we're not having the same collective experience and you can't break bread together. I miss that.
See also: 10 Reminders Of Why Hong Kong Is A Great City To Live In
5/5 Cathy Chon
Founder and managing director of branding and marketing agency CatchOn
Favourite snack: Taramasalata and crisps.
Favourite Netflix show: Just finished Unorthodox. Will start Crash Landing On You next.
Favourite soundtrack: At the moment, I'm listening to my son playing Fortnite while pretending to do 'online learning'. Yeah, right.
Favourite hobby: Reading. Watercolour painting.
What does a typical day look like now?
My daily routine has been hijacked by endless Zoom calls and FaceTimes, and the challenge has been dealing with multiple time zones while keeping some semblance of separation between work and home life. I still go about my day as if I need to be at work by 9am. That means breakfast and ready to go by 8:30am. Only, this time, I just care about what I look like from the waist up. I break for lunch at around 1pm. Then back to calls and writing for the rest of the afternoon until about 7pm.
How do you stay positive?
I admit it's not easy. You're at the mercy of a relentless news cycle, not to mention social media. So while I'm in the news business and need to stay on top of things, I have to tune it out sometimes by going on solitary walks at least once a day. I also realise I can't be around negative people. Humour helps enormously: having a good laugh at the absurdity of the times we're in.
Reading has also been a refuge and it has become my form of travel nowadays. I'm working through a pile of books on my nightstand that's threatening to crush me in my sleep. There's also the added aspect of having multiple people at home who are all trying to cope. My eldest daughter is working from home and my youngest son is pretending to learn. While they're in their own spaces, I try to create activities to bring us together at the end of the day. For example, we've ordered some 1,000-piece puzzles and a set of white architectural Lego. When everyone retreats to their rooms at the end of the night, I sneak in a few card games with our helpers. We've already played more than 600 rounds. And I'm losing.
How has your social life changed and what do you miss most about life pre-Covid-19?
Well, on weekends I have a virtual breakfast with my mum and sister in Manila, a virtual lunch with my other sisters and daughter in Los Angeles, and an aperitivo with friends in Italy in the late afternoon. Thank God for FaceTime, Zoom, WhatsApp, you name it. A few friends and I have started this online singing group. We choose a song and each videotapes themselves singing it and then another friend edits it into one video. And we send it to our network of friends worldwide to lift everyone's spirits or just have a good laugh. For the record, I can't sing to save my life. But I have friends who love doing it, so I just play along to keep them amused. I do miss the energy on the streets. Most of all, I really miss the energy and buzz of dining out.
See also: The Hong Kong Cocktail Bars We Can't Wait To Go Back To
---
Want to see more from Tatler Hong Kong? You can now download and read our full May issue for free. Simply click here to redeem your free issue. Please note, the free download is available from 6 May, 2020 and is valid until 31 May, 2020.