Travel, Art And More: Lots To Bid On At The Ambassadors Ball 2018 Auction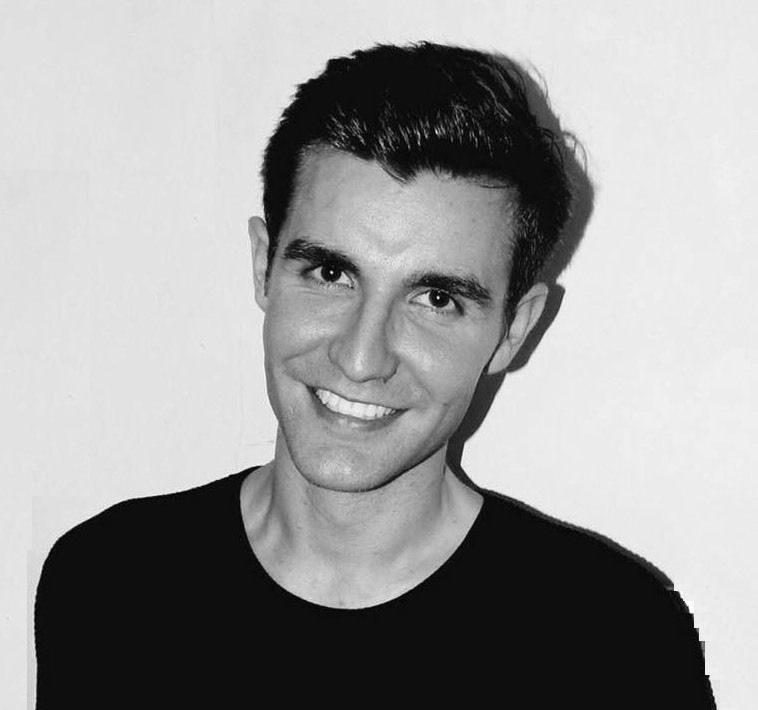 By Oliver Giles
October 15, 2018
The annual auction at The Ambassadors Ball is without fail one of the most spirited on Hong Kong's calendar—with VIP guests frantically outbidding each other for everything from unique works of art to exotic holidays.
But this friendly rivalry is all for a good cause, as all the money raised at the event goes to the Design Trust, a grant-funding platform founded in 2014 by the Hong Kong Ambassadors of Design charity that supports architects, graphic designers, urban planners and other creates working in Hong Kong and around the Pearl River Delta.
Before this year's Ambassadors Ball, we get an exclusive preview of some of the top lots on the block:
1/8 Day and Night View of Villa dall'Ava (1987) by OMA
On top of being creative director of this year's ball, the Office for Metropolitan Architecture (OMA) has also donated two striking screen prints to the auction. Architectural studies by OMA are rarely offered for sale, so these prints of the Villa dall'Ava in the Saint Cloud area of Paris are sure to ignite bidding wars among the creative crowd gathered at the Ambassadors Ball.
2/8 The Ultimate Milan Experience
Prada, which has long been a supporter of innovative architecture and design, is the lead sponsor of this year's Ambassadors Ball—and the brand's involvement doesn't end there. The fashion label has joined forces with Alan Lo and the Dorchester Collection to curate this indulgent Milanese trip.
Among the many highlights of the experience are a private tour of Fondazione Prada and Osservatorio, afternoon tea at the city's famous Pasticceria Marchesi and a three-night stay at the Hotel Principe di Savoia Milano, which is a favourite of Madonna, George Clooney and David Beckham. To top it all off, the lot also includes business class return flights for two.
See also: Ice Cream Sundaes & Saks Fifth Ave. Sheets: Inside United Airlines' Polaris Business Class
3/8 Yellow Pine (2018) by Trevor Yeung
This intriguing photograph was shot by Trevor Yeung, a rising star on Hong Kong's art scene, during a recent trip to the Blue Mountains in Australia.
It wasn't until Yeung was back in Hong Kong and developing his photos that he realised he'd absent-mindedly left the yellow filter on when he took this shot. But it was a happy accident—this moody image is sure to entice some collectors at the auction.
4/8 No new age, no enlightenment (2015) by Marcel Dzama
Canadian artist Marcel Dzama is famous for his detailed watercolour paintings that draw inspiration from everything from Surrealist films to Soviet-era propaganda.
This work was previously exhibited in the show Art Series: Marcel Dzama - The tension around which history is built, at New York's Lincoln Center for the Performing Arts in 2016.
See also: Wolfgang Tillmans And David Zwirner Land In Hong Kong
5/8 A two-night stay at Villa La Coste and Lantern Tablelamp by André Fu Living
Hongkonger André Fu has long been a supporter of the Ambassadors of Design and Design Trust—he was co-creative director of last year's ball—and this year he's contributed to the auction.
The lot donated by Fu includes a two-night stay at Villa La Coste in Aix-en-Provence, a new hotel for which Fu designed the communal spaces, including the library, bar and restaurant. The lucky bidder will also win a Lantern Tablelamp, one of the highlights of Fu's new range of homeware.
6/8 London Cultural Experience
Thomas Heatherwick is one of the few designers in the world to have reached almost rock star-status, so there are sure to be a few fans at the Ambassadors Ball desperate to get their hands on this lot.
The lucky winner will be treated to an exclusive tour of Heatherwick's studio and one of the designer's latest projects, Coal Drops Yard in London's King's Cross development, as well as a signed Spun chair and a signed copy of the book Thomas Heatherwick: Making. As if that wasn't enough to have you reaching for the paddle, the Rosewood London has added a three-night stay to the package.
7/8 Nude Turning Air Blue V (2017) by Rita Ackermann
The art of Hungarian-American artist Rita Ackermann is constantly evolving—and right now it's shifting between figuration and abstraction. This oil painting perfectly captures this moment, featuring a shadowy, feminine form that seems to dissolve into the blue background.
8/8 A seven-night authentic Sicilian experience at Capofaro Locanda & Malvasia and the Regaleali wine estate
Need a break after the excitement of the Ambassadors Ball? This lot package includes a four-night stay, dinner for two, a wine tasting and a cooking class at the luxury hotel Capofaro on the idyllic Sicilian island of Salina.
After that, guests will be whisked in style for a three-night, all-inclusive experience at the Regaleali Estate on Sicily itself, which produces some of the region's best wines.
To bid on any of these lots—or others from the auction—visit gala2018.designtrust.hk
This year's Ambassadors Ball takes place on October 27 at Kerry Hotel. To find out more about Design Trust or the event, visit designtrust.hk
See also: Live From The Red Carpet At The Hong Kong Tatler Ball 2018