10 Non-Fiction Books You Won't Be Able To Put Down This Summer
From memoirs to linguistics, biographies to psychedelics, we've carefully reviewed and selected the best non-fiction titles of the year.
1/11 Educated by Tara Westover
Genre: Biography
This extraordinary memoir is proof that truth really can be stranger than fiction. Raised by a fundamentalist Mormon family, who are convinced that the world will end at the turn of the millennium, Westover first enters a classroom at the age of seventeen, unable to read or write.
What follows is an incredible tale of perseverance and courage, as her thirst for knowledge pushes her from an illiterate teenager to a Cambridge PhD student. With plenty of depth, heart, and brilliant prose, Tara Westover proves herself as one of the strongest voices in contemporary memoir.
Available at Amazon
2/11 How to Change Your Mind by Michael Pollan
Genre: Science/Biography
Michael Pollan, author of gastronomic books such as The Omnivore's Dilemma and The Botany of Desire, is moving away from tastebuds in favour of neurons. While the title might sound like a self-help manual, this is certainly not a standard wellness book. Pollan examines the effect of psychedelic narcotics such as LSD and mushrooms on the brain, and how these substances have the ability to permanently alter the way we think; for both better or for worse.
Unwavering, honest, and fascinating, Pollan's book will certainly provide food for thought this summer.
Available at Amazon
3/11 Sharp: The Women Who Made an Art of Having an Opinion by Michael Dean
Genre: Feminism
Susan Sontag. Nora Ephron. Dorothy Parker. Need we say more? Sharp is an ode to some of history's most brilliant (and outspoken) women. United by what Dean describes as a "sharpness" the tome examines the lives and struggles of ten women who changed the course of literary history, and started the gruelling process of breaking down the glass ceiling. Part biography, part literary criticism, Sharp is one of the best reads of the summer.
Available at Amazon
See also: 15 Of Hong Kong's Most Powerful Women
4/11 Bad Blood: Secrets and Lies in a Silicon Valley Startup by John Carreyrou
Genre: Investigative journalism
Reading like a modern-day adaptation of All The President's Men, Bad Blood documents the downfall of Theranos—a multi-billion dollar medical company led by the charismatic and ferociously determined Elizabeth Holmes (the world's first female billionaire). The company earned its name through a piece of technology called "The Edison", a small device which allowed patients to test for hundreds of diseases including cancer, diabetes, and HIV, using only a single drop of blood.
There was only one problem: the technology never existed. Carreyrou examines the rise and fall of the largest investment fraud in the history of Silicon Valley with faultless research that results in a truly engrossing journalistic read.
Available at Amazon
5/11 The Monk of Mokha by Dave Eggers
Genre: Biography/Memoir
Award-winning author of The Circle Dave Eggers is back, with the riveting true story of Mokhtar Alkhanshali. Leaving his life as a San Franciscan doorman behind, Alkhanshali exits America to explore the rich history of coffee in his ancestral homeland of Yemen. As he dreams of bringing rich roasts and premier coffee back to the States, his plans, and life, become threatened when civil war breaks out across the country, as he must find a way to escape Yemen alive.
Available at Amazon
See also: One Cup Of Coffee Can Change An Entrepreneur's Life Forever. Just Ask Alessandro Bisagni
6/11 Robin by Dave Itzkoff
Genre: Biography/Memoir
It may have been four years since Robin William's tragic passing, but the gap he has left in the world looms as large as ever.
The resulting memoir is a tender, yet unflinching examination of a man who lived in a paradoxical world between comedy and tragedy. Detailing his struggles with addiction, depression and anxiety, Itzkoff reveals a moving portrait of an extraordinarily talented and troubled actor whose personal-life was as wide-ranging and complex as his career.
Available at Amazon
7/11 Swearing is Good For You: The Amazing Science of Bad Language by Emma Byrne
Genre: Linguistics
This may be one to keep out of the hands of younger readers, but Emma Byrne's treatise on the art of cursing is sure to become a classic in linguistic studies. Swearing is a primordial response ingrained in humans since the earliest days of our evolution, but Byrne's interest is in how profanities are rapidly expanding and altering.
From aiding the recovery of stroke patients to reducing pain levels, Bryne details the fascinating—and often very amusing—ways that swearing impacts the way we speak and interact.
Available at Amazon
8/11 The Cadaver King and the County Dentist by Radley Balko and Tucker Carrington
Genre: True crime
Deeply shocking and impeccably researched, this book explores the dark underbelly of the Mississippi forensics department. Over the past two decades, the criminal investigative bureau of this Southern State has been complicit in the false incarceration of two young men—Kennedy Brewer and Levon Brooks—both charged with rape and murder.
Meanwhile the real killer remained at large, and the authorities were aware of it. Heartbreaking and thrilling, we guarantee you will finish this riveting tale of deceit in one sitting.
Available at Amazon
9/11 I'm Just Happy To Be Here by Janelle Hanchett
Genre: Memoir/Childcare
Irreverent, funny, and unflinchingly honest, Janelle Hanchett's observations on 'renegade mothering' are a must-read for any parent. Machett never attempts to cover up the truth, and by traditional accounts, she's a terrible mother. Addicted to alcohol and a myriad of other drugs, most mornings are a battle between car-seats and raging hangovers.
But ultimately, her message is a redeeming one. Her frank and authentic anecdotes are lending a much needed voice to women who struggle with motherhood, and the result is a vital and reassuring message: "you are not alone."
Available at Amazon
10/11 Feel Free by Zadie Smith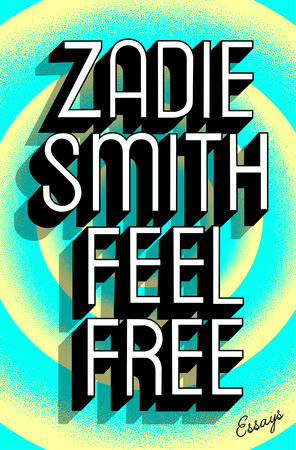 Genre: Essays
Long established as one of fictions' most exciting voices, Zadie Smith's new collection is characteristically brilliant. Comprising five sections: In the World, In the Audience, In the Gallery, On the Bookshelf, and Feel Free, each examines the meanings and implications of digitalism. How are these devices changing the way we interact with the most human expressions, like love, anger, and loss?
Moving and packed with insightful observations, Smith's latest collection has allowed her to shine on the bookshelves once again.
Available at Amazon
11/11 Unmasked: A Memoir by Andrew Lloyd Webber
Genre: Memoir/Music
Weber has always bared his soul through his musical scores, but has long retained a professional distance from the media. Now he finally brings us backstage to reveal the processes that help create some of the world's best loved musical dramas. From accidentally deleting the entire score of Love Never Dies, to the challenging singers and actors he has worked with, no stone is left unturned in this witty and entertaining memoir.
Available at Amazon
See also: All Is Not Lost: 7 Independent Book Stores In Hong Kong