Travel Guide: Discover Rajasthan
Go on a magical journey to Rajasthan as you explore its majestic and magnificent forts hidden in its cities
Rajasthan is the largest state of the Republic of India where it was also once the playground of Maharajas (great kings). A land that is immersed with a heady mix of colours, patterns, heat and spices, you must not miss its intricately carved palaces, jewel-filled bazaars especially in Jaipur and Jodhpur – exploring each city's fascinating blend of old and new.

What to see: Places and Forts

Humayan's Tomb in Delhi, India's first major Moghul monument is a blend of Persian and Hindu architecture that sets the scene for the others. The magnificent pink Hawa Mahal (Palace of the Winds, built in 1799), where ladies in the royal household used to watch processions in the city streets, is another. The Mehrangarh Fort is also an essential place to visit. The fort towers are 400ft above the blue city of Jodhpur and its seven gates were built by Maharaja Man Singh to commemorate his military victories.
What to see and do: Elephant Polo

Escape the bustle and bazaars of Jaipur and head to Dera Amer in the hills 30 minutes away. It is a quiet haven for breakfast, lunch or dinner, and guests feel particularly regal dining beside the elephant polo fields. In fact, its owner, Udaijit Singh, can organise an elephant safari or polo lessons for you as well.
Click here to read our Kuala Lumpur travel guide.

Where to stay: The Imperial
This Delhi hotel has been welcoming India's elite since the 1930s. The interior is more a museum than a hotel. Historic pictures, antique mirrors and chandeliers and art deco designs adorn the walls, staircases and lifts. The 233 rooms and 43 suites are in a mixture of art deco, colonial and Victorian styles.
Where to stay: Devi Garh
For a completely remote experience in the Aravalli hills outside Udaipur, stay at Devi Garh Fort Palace, which stands tall and majestic among remote villages and lush green hills. The 18th- century structure took seven years to restore and kept its true structure: stone walls, steps, rooms and turrets. Devi Garh's most mystical quality is the special dining spots dotted around the palace where guests can enjoy romantic candlelit dinners.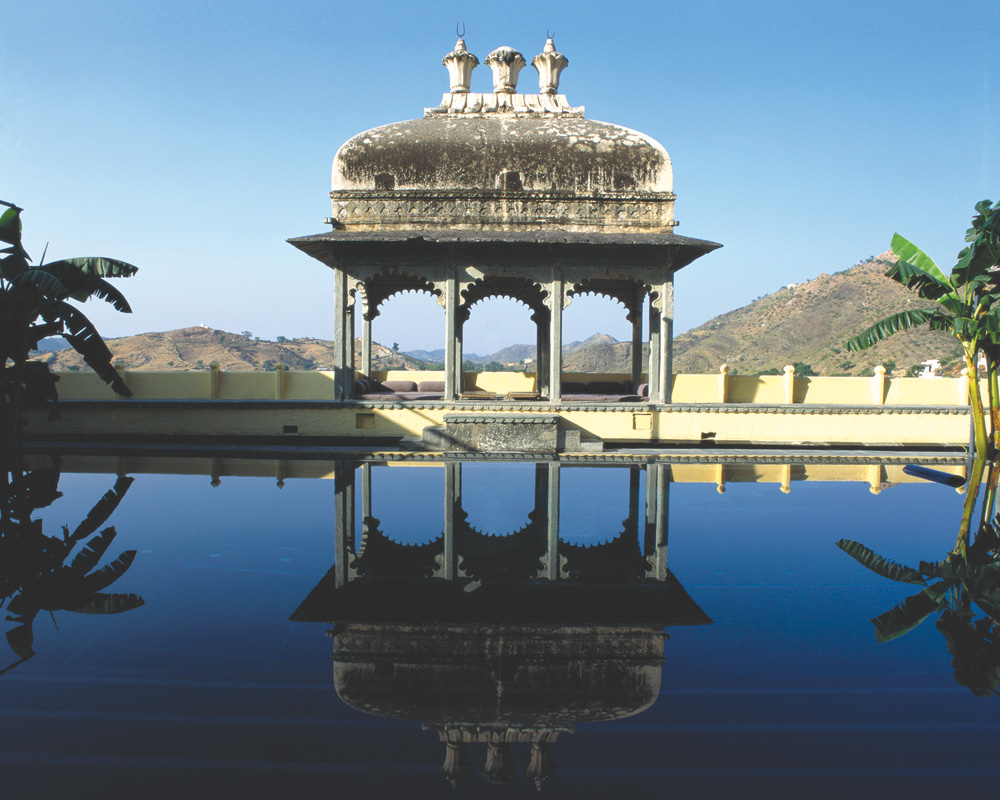 Where to stay: Samode Haveli
Hidden in Jaipur's pink-walled city is what was once the royal family's main residence, the Samode Haveli. Haveli means private mansion, and it is derived from the Persian word for "enclosed place" – that is exactly what it feels like. The 39 rooms and suites are former royal apartments, full of colour and historic references. Marble floors, impressive four-poster beds and antique furniture give them warmth and regality. The pool – a little oasis designed in a Moorish style – is not to be missed. In keeping with tradition, the courtyard is the haveli's heart, a magical place for starlit dinners of Rajasthani spiced lamb dishes.
Where to stay: Raas Jodhpur


Raas delivers a hidden glimpse of a brand new Rajasthan in the walled city of Jodhpur. As you enter, you are greeted with a glass reception area that seems to float in front of a tall modern terracotta building. Staff lead you to a runway that opens onto a courtyard containing hotels, restaurants, a pool, spa and shop.
At Raas, greenery mixes with old haveli stone and terracotta red. You can also feast your eyes on Jodhpur's famous blue buildings, and beyond that, the Mehrangarh Fort. The building's rooms are sleek and minimal; each has a balcony, terrace or view of the garden. The most beautiful way to see the fort is at night, when it is lit up.
This article is adapted from the Home Journal August 2011 issue.