Neighbourhood Guide: Where To Eat, Drink And Shop In Tseung Kwan O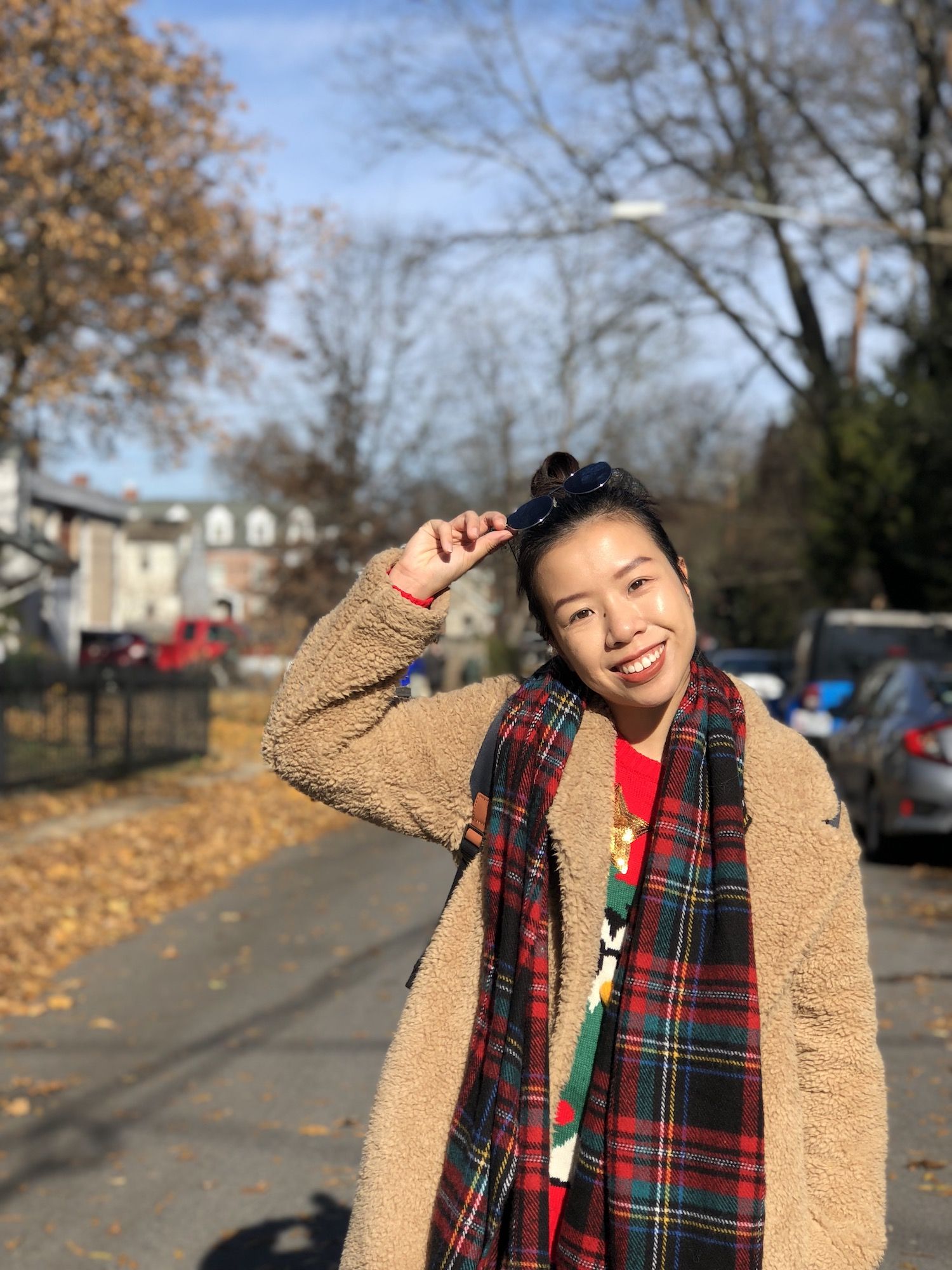 By Doris Lam
January 20, 2021
From Instragram famous cafes, to an Olympic-level velodrome park, we're letting you know the best things to see, eat and drink in Tseung Kwan O
Where to eat
JOMO Kitchen & Health Hub
Undeniably Tseung Kwan O's most popular restaurant, JOMO Kitchen & Health Hub—which stands for "Joy of Missing Out"— is a two-in-one cafe and gym right by the waterfront. Visitors will find the gym on the right, and the cafe and restaurant on the left, as well as an al fresco dining area outside.
While the restaurant is not known for healthy cuisine but rather for their beautifully plated cakes such as the earl grey chiffon cake and matcha roll cake, they also have all-day breakfasts and other brunch offerings on the menu in case you're inspired by the gym while waiting for a table. Be prepared to wait for a seat as the restaurant is always crowded with a line, or order it for takeaway and find a quiet spot by the park instead.
JOMO Kitchen & Health Hub, Shop G01, G/F, Monterey Place, 23 Tong Chun Street, O'South Coast, Tseung Kwan O, Hong Kong, +852 2331 3003; jomocnc.com
See also: The Best Al Fresco Restaurants And Rooftop Bars In Hong Kong
NOC Papillions & Bakery
The newest branch of the popular coffee chain, NOC, opened in Tseung Kwan O last December, taking up 4,000 square feet of space. Named NOC Papillions & Bakery, the cafe features the same minimalistic and clean decor and offerings an even wider range of food choices including in-house egg tarts, cakes and bread.
If brunch is what you're looking for, their staple avocado toast is also available here alongside other menu choices such as stacked pancakes, all-day-breakfasts and acai bowls.
NOC Papillions & Bakery, Shop G1A, Papillons Square, 21 Tong Chun Street, Tseung Kwan O, Hong Kong; noccoffeeco.com
First Love
Whether you're in the mood for a plate of Taiwanese fried chicken, hairy crabs, Taiwanese braised pork rice, or robatayaki-style barbecue outdoors, First Love is a pet-friendly Taiwanese restaurant by the waterside which offers indoor and outdoor seating.
As one of the few Taiwanese barbecue spots in Hong Kong, be sure to order a few rounds of wagyu beef to grill as well as snacks and mains to share.
First Love, Shop G26, G/F, Papillons Square, 21 Tong Chun Street, Tseung Kwan O, Hong Kong, +852 2219 0191; firstlovehk.com
Chilli Lime
If you can't pick between pad thai or butter chicken, Chilli Lime serves up delicious international cuisine, which makes it easy to satisfy big groups of friends who can't decide on a restaurant.
Visitors will be surrounded by lush green plants in their outdoor seating area, while the indoor decor features classy vacation-esque design and bright paintings to liven up the room. A lover of spice? We dare you to try their chilli cocktails such as the chilli lime martini and pina thai coolada.
Chilli Lime, Shop G07, G/F, Monterey Place, 23 Tong Chun Street, O'South Coast, Tseung Kwan O, Hong Kong, +852 2246 0055; chillilime.com.hk
The Alchemist Café
Located inside the Hong Kong Velodrome Park, The Alchemist Café has an unbeatable view of the park's lawn and artificial lake, providing a serene backdrop to your weekend meal.
The menu offers a wide range of Western dishes and desserts, and even plant-based mains for veggie eaters. Try the spaghetti soy bolognese and finish the meal off with their waffle and ice cream set. Weekends are for treating yourself, right?
The Alchemist Café, Shop G53, G/F, Hong Kong Velodrome, 105-107 Po Hong Road, Tseung Kwan O, Hong Kong, +852 2632 7107; thealchemistcafe.com
What to Do
Tseung Kwan O Promenade
Bring your pup for a relaxing stroll through the Tseung Kwan O Promenade, or bring your bike and take advantage of the park's bicycle path when you're here. Popular with runners, families and couples on the weekend, soak in the beauty of the waterfront and watch the city slow down.
Tseung Kwan O Promenade, Tseung Kwan O, Hong Kong
See also: Tatler's Guide To Cycling In Hong Kong: The Best Trails For All Abilities
Little Hawaii Waterfall Trail
Nowadays, everyone's looking for their next hiking trail. If you feel like taking it easy this weekend, the Little Hawaii Trail is a shorter one that'll only take 1-2 hours, meaning you'll have plenty of time to explore the rest of the neighbourhood afterwards.
With a picturesque waterfall that'll wash away all your city worries, take advantage of Hong Kong's cooler weather this month and tick this off your hiking list.
Hong Kong Velodrome Park
Equipped with a skatepark, an amphitheatre, a jogging track, a sports climbing wall and a model boat pool, the Hong Kong Velodrome Park was opened in 2013 after Hong Kong racing cyclist, Wong Kam-po won the gold medal in the 2006 Asian Games for the men's road race.
The velodrome is a sight to witness if you ever dreamt of becoming a cycling champion—home to a 250-metre long, 7-metre wide cycling track made of wood, sit on any of the 3,000 surrounding seats to catch a glimpse of the city's top cyclists train.
Hong Kong Velodrome Park, No.105-107 Po Hong Road, Tseung Kwan O, Hong Kong
Home Baking Day
With two other branches in Lai Chi Kok and Tsuen Wan, Home Baking Day is a Taiwanese baking studio which allows you to bake cookies, cakes and other sweet treats at their store. The decor inside is always neat and bright, with heavy-duty equipment available such as stand mixers and professional ovens.
Choose a recipe you'd like to follow from their catalogue and you'll be given an iPad with step-to-step instructions on how to recreate the same dish. If you're stuck on a step, store staff will also be nearby in case you need extra guidance.
Home Baking Day, Shop G42, G/F, Park Central 9 Tong Tak Street, Tseung Kwan O, Hong Kong, +852 2682 0448; homebakingday.com
Don Don Donki
No matter if you're a fan of Japanese supermarkets or not, it's likely you've visited a Don Don Donki store in Hong Kong. This Japanese style 24-hour department store has been opening up in all parts of Hong Kong after the overwhelming success from their first Tsim Sha Tsui location.
In November last year, Tseung Kwan O welcomed Don Don Donki in Monterey Place, bringing everything from Japanese beauty products, food, and personal care products to the neighbourhood.
Don Don Donki, No.23 Tong Chun Street 1/F, Monterey Shop No.107-113, 115-122, Tseung Kwan O, Hong Kong, +852 2384 8511; dondondonki.com
See also: Neighbourhood Guide: What To Eat, Drink And Do in Tung Chung