Unscheduled: Hong Kong's Newest Art Fair Launches This June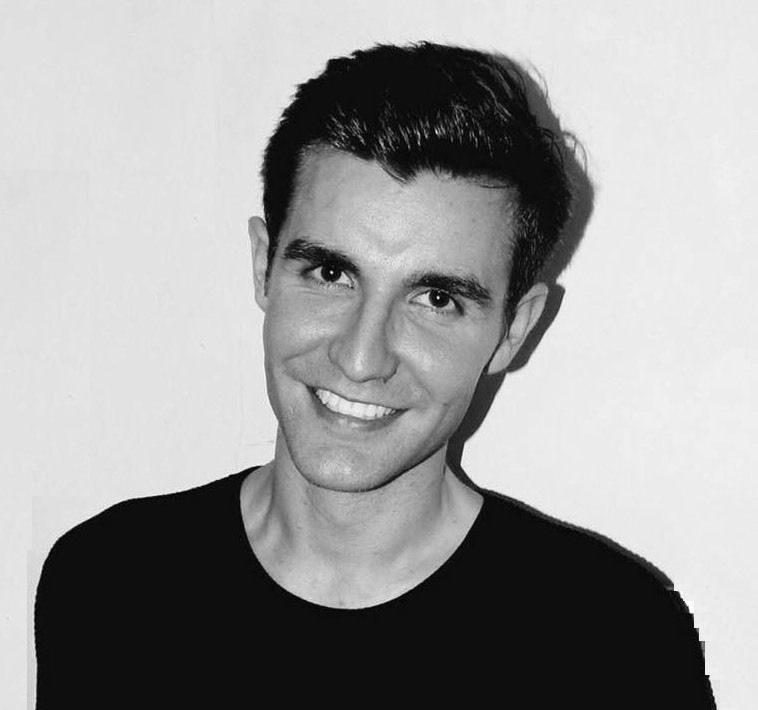 By Oliver Giles
May 25, 2020
Organised by the Hong Kong Art Gallery Association, Unscheduled will open at Tai Kwun in mid June
Hong Kong's art scene has had a rocky year, but a new fair hopes to support—and celebrate—the city's galleries.
Unscheduled, a fair featuring 12 galleries from Hong Kong, is launching at Tai Kwun on June 17 and running till June 27. The event is being organised by the Hong Kong Art Gallery Association (HKAGA) and spearheaded by Fabio Rossi, director of Rossi & Rossi gallery and co-president of the HKAGA, and Willem Molesworth, director of de Sarthe gallery and vice-president of HKAGA.
The fair has sprung out of conversations following the cancellation of Art Basel in Hong Kong and a string of other art events in March—a turn of events that was a huge blow to the city's galleries, financially and otherwise. "Events [like Art Basel] represent a moment, a gathering together of collectors and curators from all over the world, and obviously we're missing that," says Rossi. "But that negative moment led to some opportunity, and one of the effects that to me was very special was that the HKAGA was approached by different public spaces in Hong Kong asking, 'How can we help the galleries? We understand that this is a crisis—or at least a missed opportunity.'"
Adds Molesworth: "Obviously the Covid-19 pandemic isn't going away. But that doesn't mean we can't take a moment to focus inwards and look at ourselves and the community within the city. Hong Kong has a vibrant and thriving arts community, so it's important that we create a moment to showcase that."
Although Unscheduled is most accurately described as a fair, it has an unusually tight focus, making it a very different event to those that bring together hundreds of galleries from around the world and showcase art from across eras, movements and countries. Namely, only galleries that are based in Hong Kong and members of the HKAGA could apply, all galleries have to present solo shows and galleries are strongly encouraged to show modern or contemporary art from Asia. Proceeds from ticket sales are also being split among the participating galleries and a charity partner, Hands on Hong Kong, rather than going to the fair organisers.
Rossi and Molesworth tasked curator Ying Kwok and artist Sara Wong with leading an independent selection team that reviewed galleries' applications. "I'm not trying to generalise, but people think art fairs are an exclusive event to service a particular group of people," says Wong. "But the mission [here is] trying to engage not only people who buy art but also other people who are regular goers to galleries and might not buy art. It's in between an art fair and a curated exhibition."
The artists featured in Unscheduled range from rising stars in their 20s, such as Japanese artist Etsu Egami, whose work is being shown by Whitestone Gallery, to the late Irene Chou, who was one of the most influential artists of the New Ink Painting movement in Hong Kong before she died at the age of 87 in 2011. Hanart TZ Gallery is presenting several works Chou made in her final years.
"I think the fair reflects the diversity of the Hong Kong galleries and how they present artists of different generations, different backgrounds," says Kwok. "There are some local galleries that mainly work with more established artists, and there are some galleries that are very adventurous and risk-taking and work with younger artists."
See also: The Man Behind The Mask: A Look Inside The Life Of Performance Artist Frog King

Both Kwok and Wong have been impressed by the galleries' applications, and Molesworth and Rossi have been grateful for the way Hong Kong's art community has rallied behind Unscheduled—including the organisers of the city's major art fairs, Art Basel in Hong Kong and Art Central. "They've been giving advice, giving suggestions, giving support," says Rossi. "They understand that these are challenging times and they need galleries to survive as well. If galleries don't survive, fairs suffer too. We're all in the same boat, so they've been as supportive as they can be."
Read more in the June issue of Tatler Hong Kong, on newsstands on June 3.
For ticketing details and more information, visit hk-aga.org