Venice Biennale 2019: Shirley Tse On The Hong Kong Pavilion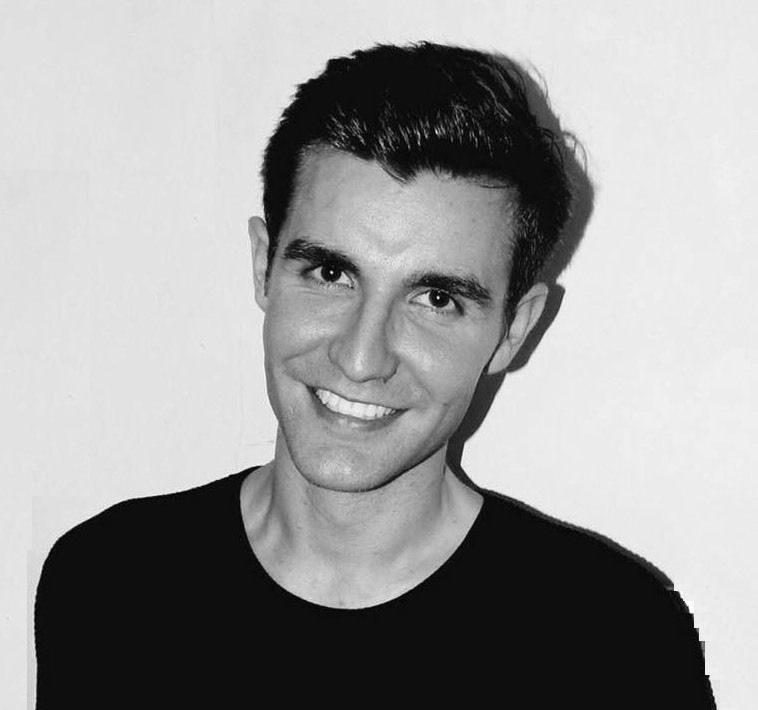 By Oliver Giles
May 07, 2019
Shirley Tse, an artist who reflects on technology, globalisation and the environment, is representing Hong Kong at the Venice Biennale in a show curated by Christina Li. On the eve of its opening, the pair outline their vision
Conversations about plastic today tend to go in one direction—and it's not positive. This much-maligned material is clogging our rivers and oceans, killing wildlife and polluting pristine environments from the peaks of the Swiss Alps to the floor of the Mariana Trench, the deepest point in the oceans. But what's often forgotten is how, just a few decades ago, plastic was hailed as a futuristic, affordable material that promised to revolutionise the way we live. It's this slide from the utopian to the dystopian that Shirley Tse, the artist representing Hong Kong at this year's Venice Biennale, has spent her career exploring.
Recently dubbed "the queen of plastics" by the Financial Times, Hong Kong-born, Los Angeles-based Tse burst onto the art scene in the 1990s with ambitious works that explored the material both physically and philosophically. One of her best-known sculptures, Polymathicstyrene, is a room-sized installation made from polystyrene that Tse carved, sliced and engraved, transforming the material from something mundane and featureless into an eerily beautiful sculpture.
When looked at from above, Polymathicstyrene resembles a city seen from the sky, hinting at bigger ideas about the way plastic—and broader human industry and technology—has shaped our world.
A Hong Kong Success Story
Tse has previously revealed how her interest in this artificial material stemmed from her childhood in Hong Kong, where she lived next to the Kwai Chung container terminal. Every day and night for year after year, Tse saw countless crates, many of them containing plastic goods, being loaded on and off ships shuttling back and forth to Mainland China. The rise of China as a superpower, the late 20th-century boom in international trade, the birth of southern Guangdong as the factory of the world—all of it was unfolding right outside Tse's bedroom window.
But Tse's adopted home, Los Angeles, where she moved in the early 1990s and now works as an artist and a faculty member at the prestigious CalArts School of Art, has also had an impact on her work.
"LA suffers from the stereotype of plastic, artificial bodies bathed in eternal sunshine," says Tse. "My own experience of it is ever-intensifying wildfires, earthquakes, floods, mudslides, persistent drought, traffic gridlock, air pollution. You can really sense the delicate balance of an ecosystem."
See also: Lévy Gorvy In Asia: "We Want The Gallery To Be Like A Think Tank"
Over the years, Tse's big ideas have caught the attention of several prominent curators and critics, including Christina Li, a curator who was enlisted by the Hong Kong Arts Development Council and M+ to oversee the Hong Kong Pavilion at this year's Venice Biennale.
"Ever since I saw Tse's work Does Cinderblock Dream of Being Styrofoam (2003) for the first time at Para Site in 2006, I was immediately drawn to her thoughtful use of mass-produced materials to visualise the heterogeneous forces, concepts and processes that shape the world we inhabit," explains Li. "The resulting works are thought provoking yet poetic amalgams that reveal the mechanisms that underpin our world."
So when it came to choosing an artist who could represent Hong Kong on the occasion of the biennale, which is sometimes referred to as the Olympics of the art world, Tse seemed a fitting choice. "I felt it was important to show the diversity of artistic practices in Hong Kong, so for me it was natural to choose a female sculptor of a different generation whose prolific work speaks to our complex contemporary times," says Li.
Plans for Venice
Tse's new work at Venice will remain under wraps until the exhibition opens at the Campo della Tana on May 11, but it has been revealed that the central installation will take the form of a modular, winding structure that will weave through the exhibition space before emerging into the building's courtyard, where Tse will erect a series of towering sculptures. Some parts of the installations are handmade, while others have been shaped by machines.
"What is new to me is the application of technologies I haven't used before—the lathe and the 3D printer, old-school technology and the latest digital technology—simultaneously," says Tse. "And 3D filaments now come in wood and metal in addition to plastic." These experiments with different materials are part of a new direction for Tse, whose most recent exhibition at Santa Monica's Shoshana Wayne Gallery also featured glass, copper and found objects alongside her trademark plastic.
The Future Is Female
Since 2009, Hong Kong's exhibitions at the Venice Biennale have taken the form of solo shows, giving one artist the chance to make their mark on the global stage. The city has previously been represented by Pak Sheung-chuen, Kwok Mang-ho (Frog King), Lee Kit, Tsang Kin-wah and Samson Young—all men.
"As a female curator," says Li, "I believe in my curatorial responsibility to consider the notion of gender balance within my curatorial process, and this could be seen in the selection of Shirley for Hong Kong's representation at the Venice Biennale this year.
"But in Hong Kong," she adds, "I think in the past few years there have been extensive efforts by institutions to address these gender disparities—most notably from Asia Art Archive (AAA) inviting the Guerrilla Girls to Hong Kong last year, to M+ and AAA's joint efforts in editing articles on Wikipedia about women artists in Asia, to Asia Society's show of the pioneering artist Pan Yu-lin, to Para Site's latest terrific solo show by Hong Kong video artist Ellen Pau, to the recently opened show at Tai Kwun Contemporary, The Violence of Gender, curated by Susanne Pfeffer."
Tse is also the first artist to represent Hong Kong who now lives outside the city, which also appealed to Li, who splits her time between Hong Kong and Amsterdam.
"Her biography epitomises our contemporary experience of the globalised world," says Li. And what better place to explore Tse's ideas about industry, technology and globalisation than the Venice Biennale, where artists from around the world converge in one city to reflect on the topics of the moment. "I'm excited to see what kind of synergies she will bring to Hong Kong's presentation in Venice," says Li. "[Her work is] emblematic of our times."
See also: The Tatler Guide To Art Galleries In Wong Chuk Hang