14 Places To Eat, Stay And Explore In Yorkshire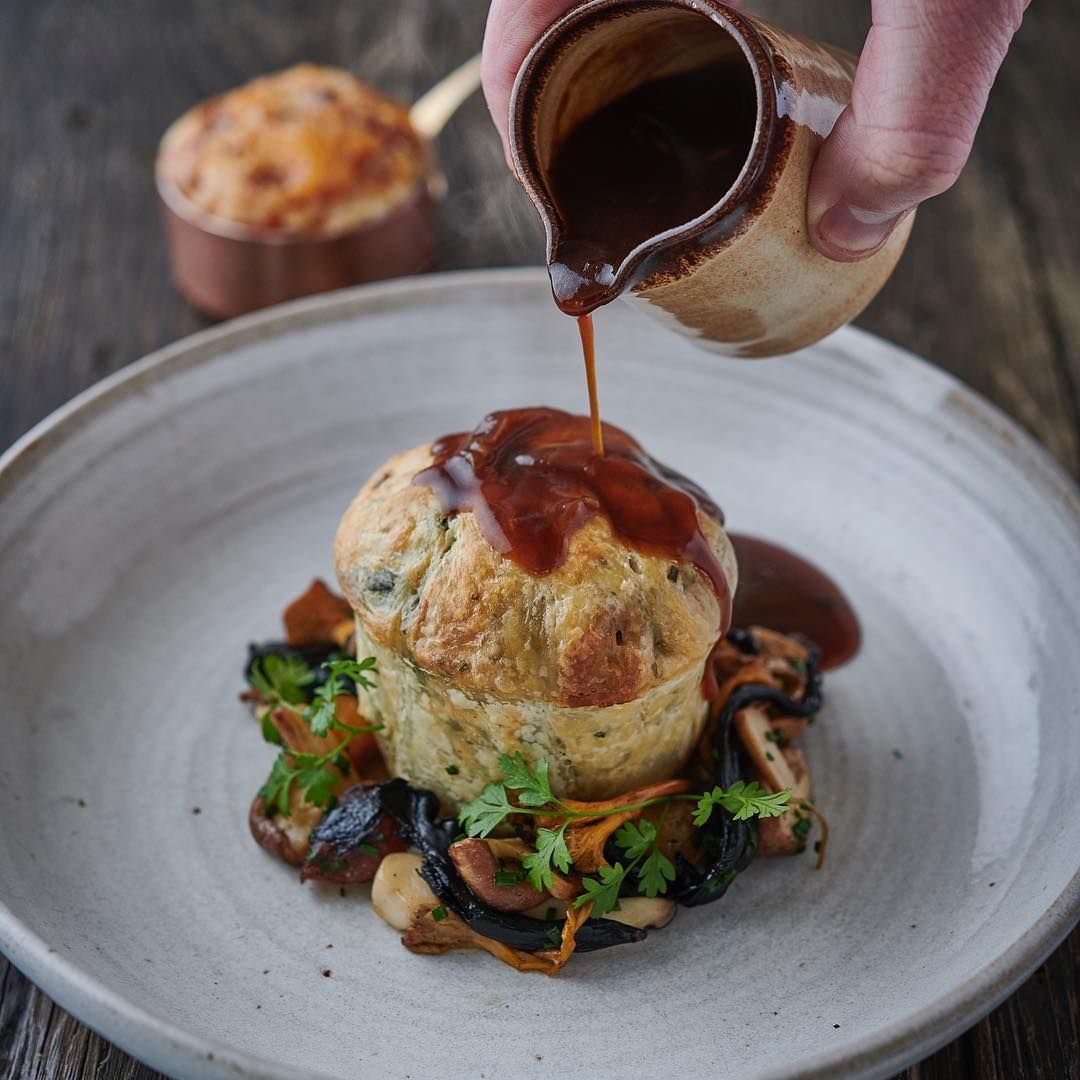 Long famous for its idyllic, quintessentially English rural treasures, Yorkshire is emerging as a cultural hub for art aficionados and food lovers. If you're in the region, be sure to make time for these unmissable spots
1/14 Castle Howard
You may recognise this stately home—a house so grand it makes Kensington Palace look middle class—from the much-loved BBC adaptation of Evelyn Waugh's Brideshead Revisited. Or from the recent newspaper articles that gleefully covered the story of the two heirs (and brothers) battling for ownership of it in the courts.
And it's easy to see why they would go into battle for it. Castle Howard, 25 kilometres north of York, is not just any old stately home. Designed by Blenheim Palace creator John Vanbrugh in 1699 for Charles Howard, the third Earl of Carlisle, it is a masterpiece of architecture and landscaping.
A spectacular dome tops the majestic building, which took 100 years to complete, and the facades are carved with hundreds of statues. The 4,000-hectare estate on which it sits includes lakes, a mausoleum by another great architect of the early 18th century (Nicholas Hawksmoor), peacocks, secret gardens, temples, mazes, five villages and 13 farms.
See also: What You Need To Know About Yorkshire Sculpture International
The gardens embody everything we want the English countryside to be, and the estate is wonderfully evocative of a past era. Its renowned walled rose garden attracts visitors from around the world when it bursts into bloom each spring, and they come as much for the glamorous setting as the heady perfume.
Eat lunch in the upper-crust Fitzroy Restaurant or sip on a glass of rosé in the more relaxed Boathouse Café—and for a brief, heady moment live the life of a British aristocrat.
2/14 The Yorkshire Dales
Hugh Grant looking diffident; royal weddings in the spring sunshine; picturesque country pubs blanketed by the first snow of the winter and fields of blazing daffodils. The English might not have a reputation for being the most emotional people on earth, but when they do romance, they do it beautifully. And as the Brontë sisters would no doubt agree, few places in Britain feel quite so magical as the Yorkshire Dales.
A collection of valleys north of York, the dales are dotted with isolated stone barns and snug settlements. Every dale has its own distinct character and appeal. In the centre of the region, Wharfedale and smaller Littondale and Langstrothdale offer a mix of rough moorland, rugged hills and rolling pastures.
To the west, lovely Malhamdale has fabulous limestone features, including the natural amphitheatre of Malham Cove. To the east, narrow Dentdale is just 18 kilometres long, and the charming, cobbled village of Dent makes a great base for walks along the River Dee or up the steep surrounding fells.
Stay in the ancient town of Ripon, on the eastern fringe of the dales, and be sure to wander around Fountains Abbey and its pretty water gardens. It was founded by Benedictine monks in 1132 and partially destroyed during the Reformation, and today you can explore the fascinating, evocative remains of ancient passages and cloisters.
3/14 Malton
Owned, in true British style, by a very good-looking young aristocrat and his lovely wife, Malton has gone from a sleepy backwater to the foodie capital of Yorkshire. Because what do you do when you're left a failing market town by your family? You follow in the footsteps of Tom Naylor Leyland (also heir to various titles and castles) and bring in savvy chefs and artisanal food shops by the bucket-load.
See also: How I Travel: Jeremy Jauncey Of Beautiful Destinations
Today, Talbot Square in the heart of Malton is filled with buzzing cafes and restaurants, while down the winding backstreets are cheesemongers, cake shops and whisky boutiques, as well as a butcher selling the best scotch eggs south of Berwick.
It's just a few months since the UK pastry champion of 2015, Florian Poirot (okay, he's not actually British), launched a shop selling his macarons. A gin distillery has opened, too, along with a wood-fired pizza restaurant, and a veggie cafe is scheduled to make its debut in summer.
The town also has an old-fashioned Saturday market and twice-weekly livestock markets. All visitors should skip breakfast and go on a Made in Malton food tour (lots of tasting included), which takes in the artisanal producers in and around Talbot Yard. And if you're planning on staying for a week or longer, the Malton Cookery School has short courses in everything from making the perfect pies to whipping up marvellous macarons.
4/14 The Fountaine Inn
You can't go to Yorkshire without having a pint down at the pub—and one of our favourites is this tiny whitewashed gem in Linton, deep in the dales. The inn dates back to 1630 (think of the stories those ale-soaked wooden floors could tell) and overlooks a tiny village green and the historic Fountaine's Hospital.
5/14 Evil Eye
If it's good enough for Johnny Depp, then it's good enough for us. The Hollywood star not only visited this cocktail bar in York, he declared it his favourite drinking den in the world. What makes it so special? Well, it has a cocktail bar, gin boutique and a mobile bar that travels up and down the streets of York in the summer—and it makes the best martini north of Duke's in Mayfair.
Find out more at evileyelounge.com
6/14 Devonshire Arms Hotel & Spa
It may have a lovely hotel and an even lovelier spa, but our favourite part of the Devonshire Arms is the pub and wine bar. Pick your favourite vintage from the hotel's extensive cellar or opt for one of its excellent ports after dinner.
If you're suffering from a headache the next day, walk it off by visiting nearby Bolton Abbey and wandering through one of the prettiest glens in the dales.
Find out more at thedevonshirearms.co.uk
See also: 48 Hours In Sonoma, California
7/14 The Pipe And Glass Inn
The town of Beverley has two of England's greatest medieval churches and a host of upmarket design and lifestyle shops—but mostly it has food. And the best of the lot is this small, perfectly formed inn, which has retained its Michelin star for the sixth consecutive year. The food is classic Yorkshire with a twist, the decor Edwardian hipster and the service impeccably charming.
Find out more at pipeandglass.co.uk
8/14 The Old Vicarage
Another Michelin recommended restaurant, this time in the kind of vicarage you know Emily Brontë would have loved. Surrounded by oak trees, weeping willows and a daisy strewn lawn on the edge of Sheffield, the building is almost as pretty as the food is delicious.
The beautifully designed seasonal menu changes weekly, but often includes langoustine with sea kale, and wood pigeon with pickled vegetables.
Find out more at theoldvicarage.co.uk
See also: A Food Lover's Guide To Barcelona
9/14 The Star Inn
Restaurants don't come much prettier than The Star Inn, which occupies a 14th-century thatched cottage on the outskirts of the picturesque village of Harome. Helmed by chef Andrew Pern, the Michelinstarred restaurant serves dishes made primarily with local ingredients, including game, fish from the North Sea and herbs grown in its own garden.
At first glance, many of the dishes sound highly traditional (think Yorkshirereared salt-aged lamb cutlet and pan-roasted North Sea turbot), but Pern also puts a modern twist on many of them. The lamb is served with a nettle salsa, while the turbot comes with a lovage and almond milk velouté. If you want the full experience, opt for the indulgent sevencourse tasting menu.
Find out more at thestaratharome.co.uk
10/14 The Man Behind The Curtain
The brainchild of chef Michael O'Hare, the Michelin-starred The Man Behind The Curtain in Leeds is famous for fusing local ingredients with international flavours and may well be the most experimental restaurant in Yorkshire.
Asian influences feature heavily, with char siu octopus and squab pigeon served with rhubarb hoisin and enoki noodles both on the menu. The drinks are just as out there—O'Hare partnered with Yorkshire-based Slingsby Gin to launch a caviar-infused gin earlier this year.
Find out more at themanbehindthecurtain.co.uk
11/14 The Black Swan
This lovely restaurant, which has a Michelin star, is set in a 16th-century manor house in Oldstead, on the edge of a wild, gorse-filled national park. The menu, produced with local and seasonal ingredients, has appealing options such as pork belly and fillet with boulangère potatoes, and a Goosnargh duck hot pot.
There's also a wine list in the format of an ancient map; gimmicky, yes, but rather fun.
Find out more at blackswanyork.com
12/14 Grays Court
Tucked between the 17th century Treasurer's House, the minster and the medieval city walls of York, this is definitely the city's smartest address. History lovers take note: James I and William Wilberforce both stayed here.
The Georgian dining room, Jacobean gallery and stone-flagged entrance don't just whisper the past—they belt it out like Mariah Carey singing a ballad. Read your book in the library, relax on your French Provencal bed or wander through the walled garden in your downtime.
Find out more at grayscourtyork.com
13/14 Rudding Park
There are times when a relaxing massage under the shade of a frangipani tree is simply not enough to kickstart your metabolism into good behaviour. Yearning for a little northern tough love in the most luxurious of surroundings? Stay at this elegant stately home near Harrowgate and the Yorkshire Dales.
The sumptuous spa spans the entire top floor, with a 5,400sqft sauna area, plunge pool, private gym, colonic room, hammam and ladies' thermal suite, making it entirely possible to fill each day by strolling from warm room to warm room. But with landscaped grounds, public rooms, suites and libraries as beautiful as those on offer here, we expect you will wander a little further afield.
Find out more at ruddingpark.co.uk
14/14 The Yorke Arms
A Michelin-starred restaurant with rooms in a delightfully rural location, the Yorke Arms wants you to escape big-city life and indulge in all things delicious. The bedrooms have every amenity you could want, Jo Malone bath oil, comfortable pillows and a free mini bar included.
Food is the star attraction and it's mouth-wateringly good—neither fussy nor complicated, just innovative and brilliantly done. Think quail with lychee and jasmine, and brill with fennel in turmeric broth.
Find out more at theyorkearms.co.uk
See also: 5 Quick Weekend Getaways From Hong Kong