World's 10 Hottest Hotels and Resorts
Arts
May 28, 2010 | BY EMILY LEUNG AND ALBERT LO
Packed with designer wow, quirky features and a luxe, sophisticated ambience, we uncover the sexiest hotels and resorts to stay in 2010. So start packing, it's time for a holiday!
Whether you're dreaming about soaking up the sun on a beautiful beach in Maldives, or spending a week exploring Gaudi's innovation in Barcelona, doing some summer shopping in Milan or experiencing the rich culture of Kyoto, finding the right place to stay will not be problem. You'll be happy to know that inspiring new hotels are popping up just about everywhere, while other legendary establishments have been revived by fashionable designers to appeal to the modern connoisseur.
KAMEHA GRAND
Bonn, Germany


Tucked in a gracious bend of the famous River Rhine, Kameha's massive structure of refined curves and huge glass fronts makes a striking presence against the slowly rising hills of the Siebengebirge (Seven Mountains).
Marcel Wanders took the reins for the interior design, breaking away from classical styles to create his own masterpiece. Wanders has carefully combined colour, graphics, contrasting materials and whimsical furniture to outstanding effect.

It's in the individual suites, where Wanders has outdone himself, varying the design of each one to meet the different preferences of guests. "Workaholic Rooms" appeal to the busy business traveller - equipped with fax machines, beamers, printers and special meeting areas. The "Ladies Suite" is designed for the woman on the go, with additional comforts such as a makeup table, soft interior colours to soothe the senses, magazines and special cosmetics, while the "Games Suite" has everything from a Wii station, dart games, a golf putting green and a pinball machine.

Rates USD373 - USD666, www.kamehagrand.com

TIDES SOUTH BEACH
Miami, USA


A classic example of the Art Deco movement, the Tides South Beach was built in 1936 by master architect L Murray Dixon as an elegant hotel with a streamlined, minimalist style and recently revived and further glamourised by interior designer Kelly Wearstler.

Throughout the hotel, fine antiques, rich textures and sophisticated colours play a main role in the overall design - sandy beige and shell pink are paired against vibrant corals and mink browns. Organic textures such as wire-brushed bleached wood, rope and shell imbue an intimate tone and cue the nautical and tropical motifs throughout, forging a harmonious link between Wearstler's opulent interiors and the natural wonder of the adjacent beachfront.

The huge 45 stylish suites (ranging from 550 to 2,600 sq ft), with expansive ocean views, set the scene for blissful relaxation; but when you're ready for some action, head down to the fashionable Coral Bar and Martini Bar for cocktails during sunset.

Rates USD545 - USD765, www.tidessouthbeach.com
I-SUITE
Rimini, Italy


The i-SUITE Hotel is poetry in motion, due to the talents of Giovanni Quadrelli, who designed the structure, and Simone Micheli, who was inspired by the concept of modern luxury. It's a futuristic, dream-like space, where simple, clean lines are paired with intricate graphics and galactic neon colours for a surreal, space-age effect.

Beyond its undulating glass and iron exterior, almost every feature inside is one-of-a-kind. Traditional reception desks were eliminated for a welcoming entrance hall in which guests can mingle amongst captivating snow-white surfaces enhanced with LED lighting and bewitching lime green sculptures of towering trees. There are 54 suites spread over five floors, each of which offers a different surprise - a different chromatic combination, a different use of materials, a different space distribution.

Rates USD235-619, www.i-suite.it
LUNA 2
Bali, Indonesia


For something outrageously chic on the Island of Gods, check in to Luna 2 -Bali's first five-star boutique "hotel" that offers the privacy of a private home. Named after the first spacecraft to land on the moon in the '50s, the five-bedroom hotel is the launch pad for interior designer Melanie Hall and US-based architect David Wahl.

Luna 2's ultra cool design calls to mind the great modernism of the past century, with a clear vision of the future - colourful James Bond-esque interiors merge exuberantly with a feast of textures and fine materials. Beautiful Bisazza mosaics are featured in the bar, the pool, as well as in the bathrooms, while classic furniture and '60s inspired custom pieces contribute to the nostalgic yet contemporary ambience.

Immerse yourself in total privacy (the hotel only takes one booking at any given time) while you indulge on caviar and chilled vichyssoise shooters prepared by GM and renowned chef Danny Drinkwater, Park Hyatt Sydney's former executive chef. Fun seekers will delight in knowing the roster of activities available - house spa and salon treatments are provided on request, as well as day excursions, shopping sprees, scuba diving, boat trips, in-house yoga sessions, cooking classes, horse riding and soccer on the beach.

Rates USD 3,000 - USD 4,000 (for the entire property, per night), www.luna2bali.com
MARTIN'S PATERSHOF
Mechelen, Belgium
Staying in a hotel was never more heavenly than at Martin's Patershof. Built upon the foundations of a neo-Gothic church, circa 1867, this majestic establishment opened its doors last year to reveal a glittering, contemporary hotel.

Adhering to strict governmental guidelines, the design of Patershof wonderfully embraces the history of the original structure. Working within the constraints of the church's unusual structure has meant that none of the 56 rooms or bathrooms are identical.

For the interiors, Huguette Martin, head of interior design for Martin's Hotel group, aimed to best highlight the building's unique character. Wherever possible, gorgeous stained glass windows catch your eye, while the arches, typical of the neo-Gothic style, were integrated into the benches in the restaurant and into the bedheads.
Plush, shimmering fabrics - metallic tinted leathers, velvets, taffetas - were chosen to maximise the ambient lighting, while a sober colour palette of white, gilt, chestnut, silver, bronze and black allows the beauty of the stained glass to shine.

Rates not available www.martins-hotels.com

FOUR SEASONS LANDAA GIRAAVARU
Maldives


The Four Seasons Landaa Giraavaru achieves the seemingly impossible task of making the heavenly destination of Maldives even more magical than it already is. As the second property of the luxurious hotel chain in Maldives, the expansive resort sets itself apart with modern, sustainable design inspired by Moroccan, Malaysian, Mediterranean and Maldivian influences.

Whether you choose to live in charming yellow and blue beach villas with private plunge pools, or the designer sleek over-water bungalows, all of which come with stunning polished concrete bathrooms, you can happily spend days, or weeks, just relaxing in your pavilion and perfecting the art of doing nothing.
Book a tantric massage at the award-winning spa, before satisfying your hunger pangs at one of the scrumptious restaurants. Designed by Sri Lankan architect Ismail Murad, nautical-chic Blu offers Italian pizzas and seafood that are as delicious as the view, while Moroccan restaurant Al Barakat is renowned for its aromatic Mezzes and bubbly cocktails.
Landaa Giraavaru's dive centre and impressive range of recreation and facilities will satisfy even the pickiest tastemaker. Most importantly, the hotel boasts an all-rounded stellar service, that, try hard as they all may, cannot be replicated elsewhere.

Rates USD 700 - USD 2,000, www.fourseasons.com/maldiveslg
BOSCOLO EXEDRA MILAN
Milan, Italy


Completely remodelled by architect Italo Rota to become a beacon in the landscape of modern design, Exedra Hotel makes a big impact among the contiguous buildings of Corso Matteotti in Milan.

Bright glass windows, sparkling colours and splendorous harlequin sculptures define the entrance, while the hall, the reception and restaurant, which were conceived as one open-plan area, abound with vivid eye candy.
Only the best "made in Italy" signature products have found a spot here. Meritalia custom made furniture decorates the public areas, while quality pieces from Driade, Artemide and Fontana Arte occupy unique positions in all the rooms and suites.

This cutting edge technology continues in Spa Suisse, designed by Simone Micheli. Get pampered at the 6,000-sq-ft wellness centre, where innovative plastic, fluid forms, oval seating and relaxing sounds delight, while the pool, waterfall, Turkish bath and blissful treatments will revitalise even the most world-weary traveller.

Rates USD 541 - USD 3,383, www.boscolohotels.com
MANDARIN ORIENTAL BARCELONA
Barcelona, Spain


Tranquil elegance with a twist defines Mandarin Oriental Barcelona, created by Patricia Urquiola to reflect the open, cosmopolitan character of this great Mediterranean city.

From Scandinavian style armchairs in Moments restaurant to the lobby sofa adapted from a traditional Chesterfield, the tartan carpet adorning the Banker's Bar floor, and the fully restored early 20th-century French ironing table in Blanc restaurant and lounge, each piece was meticulously chosen by Urquiola to give each venue its own character.
The rooms sparkle in shades of cream and white, and are decorated with avant garde furniture that sit alongside oriental details - large wall screens and wardrobes were inspired by traditional Chinese lacquered boxes. Bathing becomes a delicious experience in the oversized walk-in showers, conceived as magical boxes of coloured glass, or in the sensuous, rounded tubs that overlook the city.

For the ultimate pampering, head to the spa, decked out dramatically with dark wood detailing, black ceilings, white floors and organic stone. Treat yourself to a massage, unwind in the Hammam or lounge in the pool, before heading out for a stroll in the beautiful Mimosa Garden, filled with colourful mimosas and outdoor plants.

Rates USD 353 - USD 732, www.mandarinoriental.com/barcelona
HOTEL HABITA MTY
Monterrey, Mexico

Located in Monterrey is the utterly sleek Hotel Habita MTY, offering guests a cool designer retreat in northeast Mexico.

A slick glass and concrete oasis in the middle of the desert, Habita MTY's curvilinear design contrasts imposingly against the region's dramatic topography; while perched on top is the Pool Bar, offering 360-degree panoramic views as well as a refreshing reprieve from the 38°C heat with its dual infinity pools.

Executed with exacting restraint, the hotel's 39 rooms are airy all-white spaces punctuated by slick black furnishings. Rigorous horizontals are offset by strong verticals, all of which are enhanced by designer cool furnishings, like Arne Jacobsen's Egg Chair. Each bathroom is a private spa retreat, paved in handsome stone and onyx, and complete with Aesop amenities.
Add to the hotel's minimal surrounds such intriguing elements as Indian-mirror mosaics, sensual organic Serge Mouille lamps, and pieces from fashion designer Rick Owens, and you have yourself a super hip haven.

Rates USD 165 - USD 975, www.hotelhabitamty.com
THE SCREEN
Kyoto, Japan


Kyoto has long been known for stunning temples, geishas and intimate teahouses, but never has any hotel in the precinct made headlines for its design.

Offering just 13 unique rooms, individually designed by 13 creative personalities - French painter Dominic Lutringer, Thai sisters Pirada and Paradis Senivongse, and London-based architect Hikaru Kitai, just to name a few - simply exploring each one is a dynamic experience in itself. Graphic white and black set the backdrop of the interiors, where artists have layered the surroundings with splashes of colour. The lobby, for example, is jazzed up with Kotaro Nishibori's bright washi paper umbrellas, while paintings of camellia line the French-Japanese restaurant Bron Ronnery.
After a delicious fusion meal, head up to the timber decked Sho-ki rooftop bar and unwind with a drink. You'll feel the inspiring juxtaposition - you're staying in cool, contemporary surroundings, though when you look out, the culture-paved cobblestone streets of Kyoto are just steps away.

Rates USD 164 - USD 335, www.screen-hotel.jp
Trending
Exclusive: Red Carpet Arrivals At The 12th Asian Film Awards
March 21, 2018 | BY Hong Kong Tatler
play_arrow
Exclusive: Tory Burch Shop Opening and Private Dinner
March 12, 2018 | BY Christian Barlow
photo_library
Alisan Fine Arts x HKAHF's HOPE Exhibition Opening Party
March 9, 2018 | BY Christian Barlow
photo_library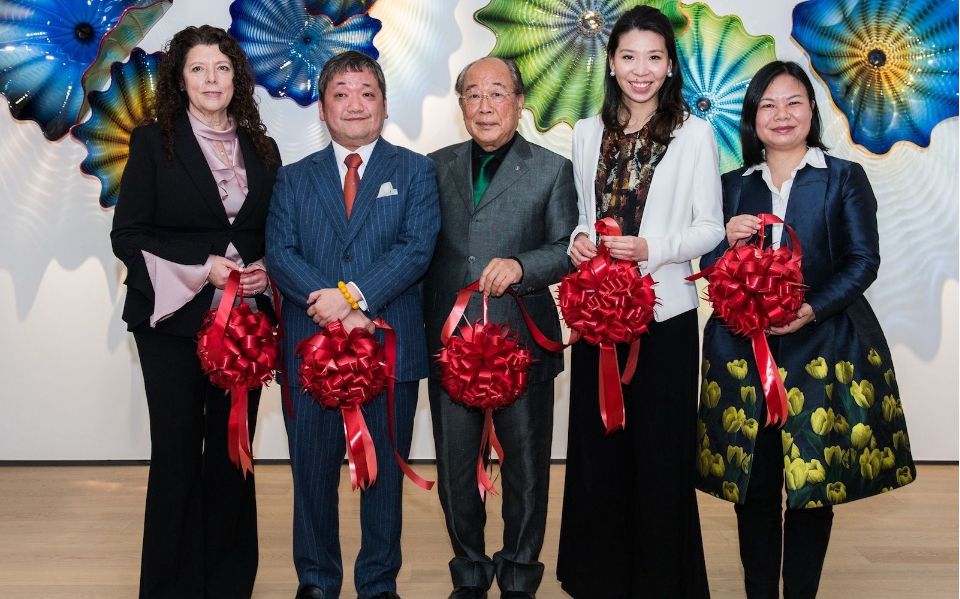 Whitestone Gallery Hong Kong Opening Party
March 9, 2018 | BY Christian Barlow
photo_library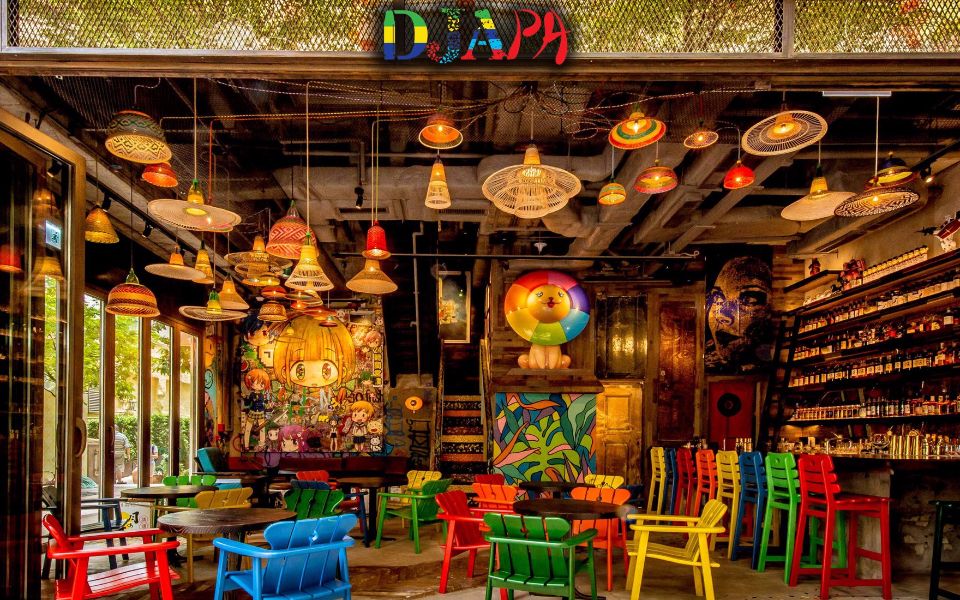 Asia Miles Offers Extra Perks In New Dining Rewards
March 9, 2018 | BY Hong Kong Tatler
International Women's Day: 10 Women Who Are Shaping Hong Kong For The Better
March 8, 2018 | BY Kate Springer