Kira・吉良
Restaurant ・ Japanese
Offering a wide range of casual, solid Japanese fare, Kira at Altira Macau is a relaxed Japanese dining destination great for families and gatherings
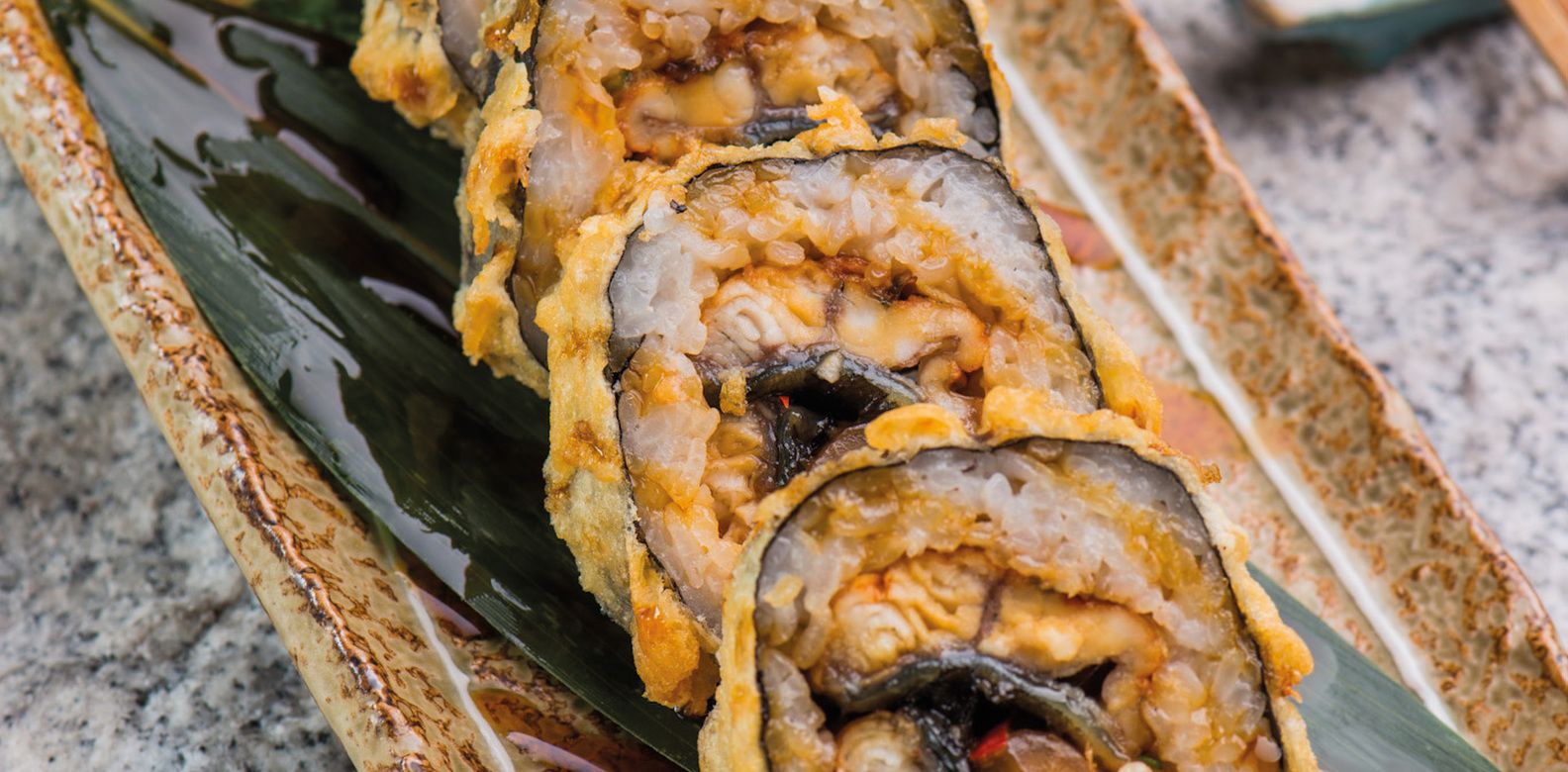 Kira has been operating at Altira Macau for close to a decade. The sleek modern interior has been well retained especially the traditional garden path that greets customers at the entrance. Kira offers a wide range of Japanese fare so the setting boasts a sushi bar and two teppanyaki counters. The restaurant serves up dinner buffet so it switches to a buffet setting in the evening with different hot and cold dish stations setup in the mall hall, and big sharing tables at the other dining room. Fancy watching the culinary art of smoke and fire? Get a seat at one of the teppanyaki counters to watch the chefs in action, though you may have the feeling for some fresh air after a while. Kira shares a spacious terrace with Aurora, the hotel fine-dining Italian restaurant next store, which is a great spot to enjoy the sweeping view of the Macau city and for kids to have fun.
The carefully-crafted menu with a solid selection of traditional Japanese dishes makes sure everyone will find their favourite from sushi to hearty udon noodles in a broth. There are pre-set menus with choices of main course from teppanyaki to tempura that help with making a decision. The Sanshina platter is a fail-safe option to start the meal with three quality selection of sashimi – salmon, tuna and amberjack, served slightly chilled. Among the various sushi and rolls, the Kira Maki is a popular choice that features four pairs of crab stick and picked rice rolls topped with salmon & ikura, eel & cucumber, crab meat & mayo, tuna & avocado respectively. More distinctive use of dressing would have better highlighted the different combinations of ingredients. Teppanyaki is stealing the show at Kira not only because of its theatrical action but also the quality of dishes. The grilled foie gras with caramelized peach and crushed pistachio offers a nice contrast of textures and flavors though we would like to have a more crispy finish to the surface. The tender, juicy and expertly cooked teppanyaki Austrlaian wagyu sirloin is another enjoyable dish served with a delicious bits of beef fat and shishito peppers. For a more substantial choice, the scallop fried rice topped with a sea urchin and seaweed is great for two to share. For dessert, we love the homemade whole yuzu sorbet served in a hollowed yuzu cup with a creamy texture and refreshing citrus flavor.
The focus of Kira's drink list isn't about wine but the all-inclusive selection of Japanese rice wine and liquors. From the range of shochu, familiar choices of sake to premium junmai daiginjo and Yoichi single malt, you're sure to find something nice to complement your meal. More recommendations from the staff could be helpful. Despite small, the selection of wines from the old world is charming and inviting and all available for by-the-glass order.
The service is attentive, courteous and efficient at all time. The genuine smiles make you feel that the staff is taking pleasure in looking after the guests.
For a la carte order, the average spending of MOP 650 per person will guarantee a very fulfilling meal thanks to Kira's generous portion size. There is also the option of all-you-can-eat dinner buffet priced at MOP 588 per person if you like to sample a bit of everything and willing to embrace hit-and-miss.