Lei Garden
Restaurant ・ Chinese・Cantonese
This bustling Cantonese restaurant in IFC mall is popular with both locals and tourists alike
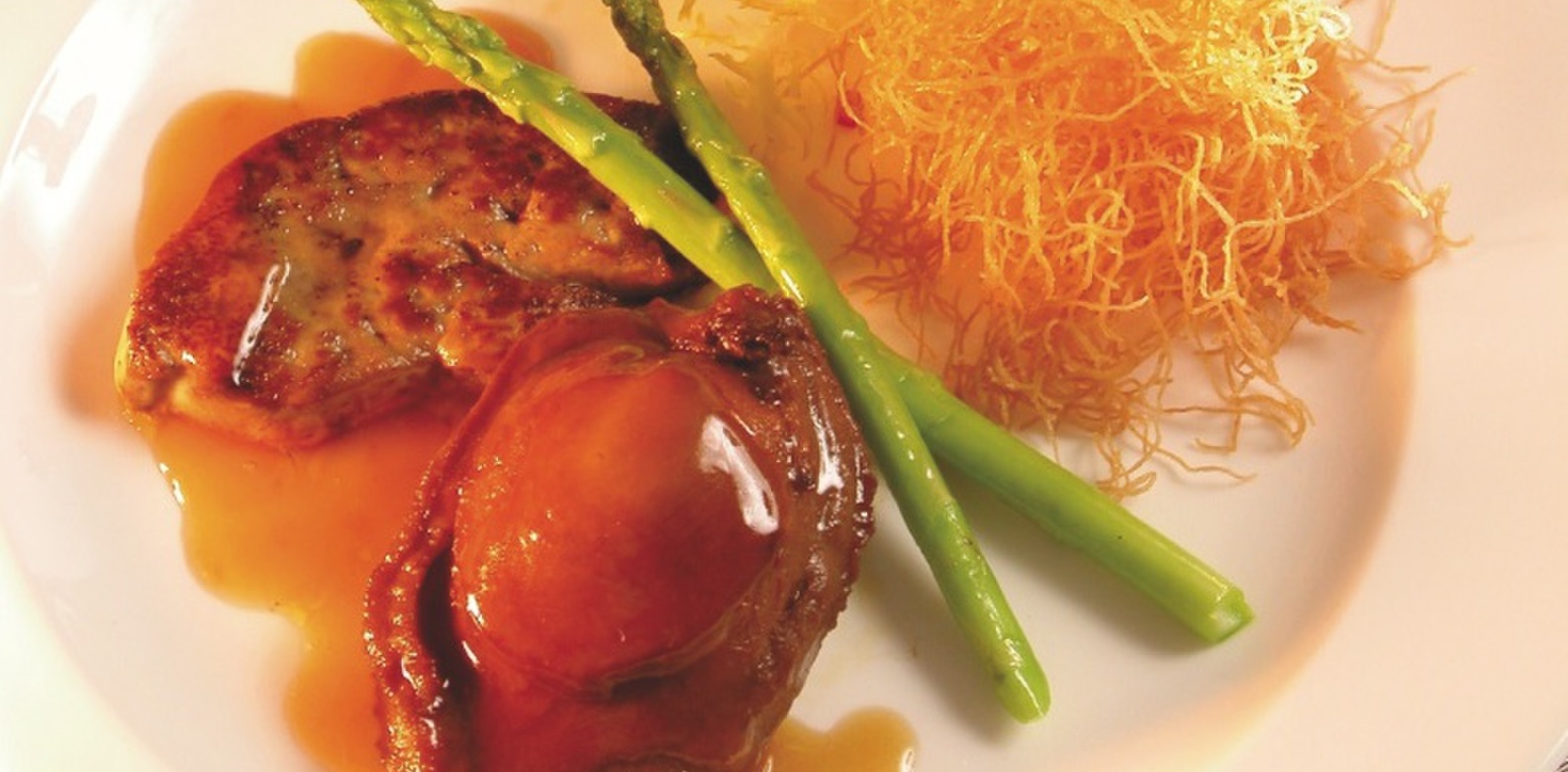 Dark wood and cream are the dominating features of this branch of the famous Cantonese restaurant in IFC. One row of tables are partitioned by wooden slatted screens, nominally to give you some privacy from your neighbours but the presence of the thin screens does not take away from the fact that you are separated from the next table by a mere inch. It is a much better idea to ask for a seat by the more scenic side of the restaurant, which offers not only more spacious arrangement of tables, but also a view of Des Voeux Road's streetlights, rather than the bright lights of IFC's boutiques.
Lei Garden serves Cantonese food, utilising offal and other ingredients that are rarely seen in other restaurants such as emu's leg, a pig's face and pancreas, as well as crocodile skin. Other Cantonese mainstays such as abalone, fish maw, sea cucumber and unfortunately, shark's fin, are also prominent on the large menu. Particularly extensive is the soup menu: two pages are dedicated to seasonal double-boiled tonic soups along with their supposed health benefits. One extra page lists the daily soups of the week. We start with a double-boiled soup with fish maw, chicken feet and conch, which tastes home-cooked in the best possible way. Moving onto other appetisers, any Cantonese restaurant worth its salt will have a decent barbecued meat selection, and so we opt for the crispy roasted pork. The name in Chinese is "three-layered meat" as ideally, one should see visible layers of crispy skin, fat and meat. While the skin is super crispy, the layer of fat was completely missing, which made the dish rather dry. The Peking duck was a bit better: the wrappers are paper-thin yet elastic, and there is skill shown in the carving of the duck, allowing diners to choose from super thin skin, or a thicker slice of skin with meat. While the duck is good quality, the sweet marinade was a bit heavy-handed. Moving onto seafood, the braised abalone slice we ordered featured a tender and well-cooked goose web, but the abalone itself was bland in flavour, only reflecting the distinctively sweet oyster sauce it swam in. Finally, we try the braised prawn with angled luffa and fungus. The prawns themselves are neither particularly fresh or well-cooked, resulting in an unappealing texture. The angled luffa and fungus are delicious, but the broth the dish came in was too oily.
Those who opt to have a wine by the glass will feel neglected at Lei Garden, as there are only two house wines available. By the bottle, there is a decent and very reasonably priced selection that doesn't stray too far away from the safe and obvious choices. There is also a selection of Chinese wines, from a three-year hua diao to a 30-year moutai chiew.
The initial impression we had of Lei Garden was not the best, as the receptionist was decidedly brusque on the phone. However, things improved once we arrived, where service is attentive. Servers are keen to let you know when you have ordered too much of one thing (meat, in our case), or just too much in general. Some may find the waitress' fussiness with the plates a bit intrusive and rushed, an impression that is reinforced by the speed with which dishes arrive on the already crowded table.
A meal for two with a glass of wine each comes to just under HK$1,200. While Lei Garden is obviously located in a prime location, this is still a bit expensive given the average quality of the food.