Locanda Dell'Angelo
Restaurant ・ Italian
Joël Robuchon alumnus Angelo Agliano returns to his roots with an impressive array of rustic Italian offerings in Happy Valley
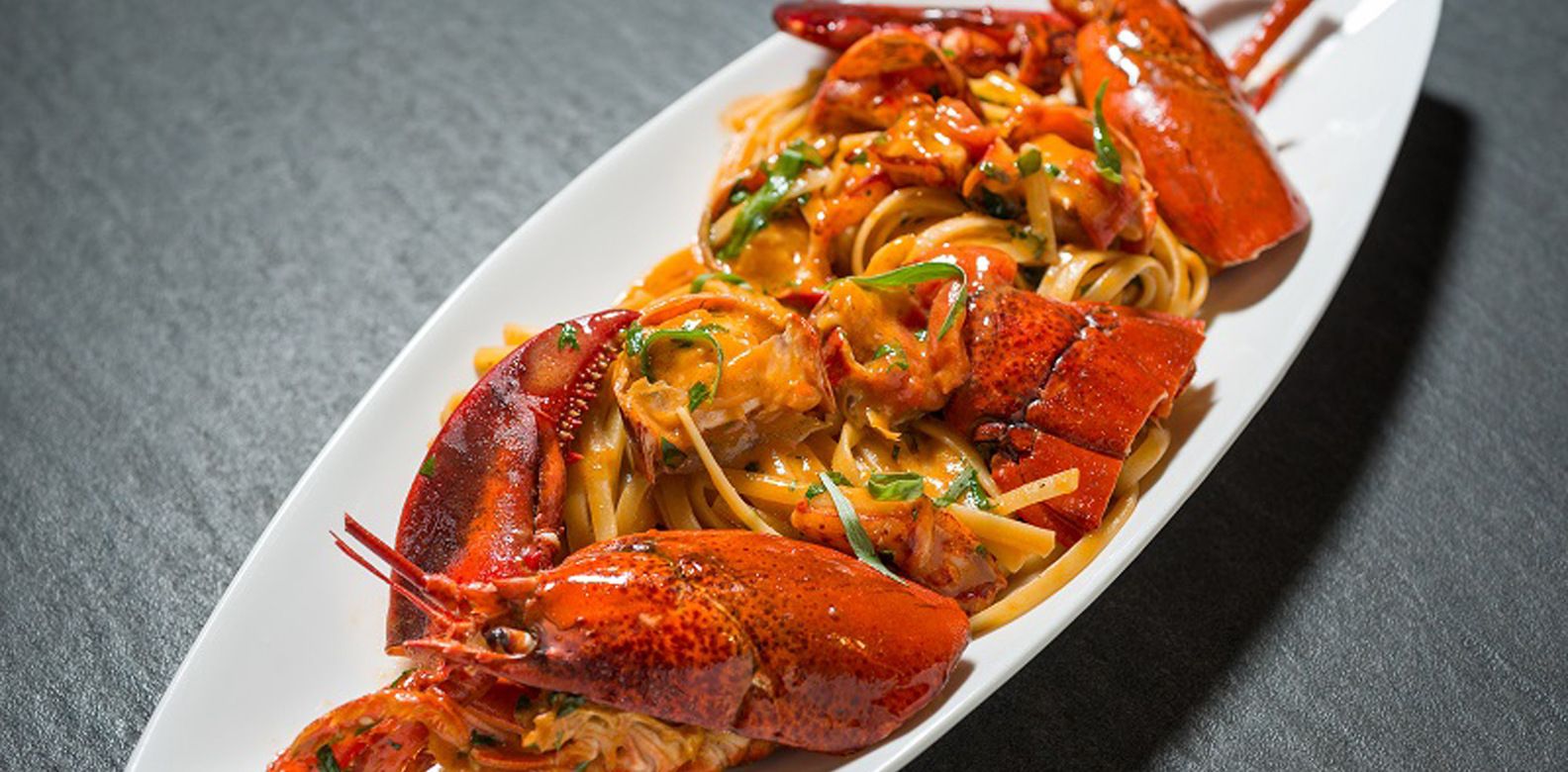 Quietly tucked away off the main street in Happy Valley, the entrance of Locanda dell'Angelo may easily be overlooked. The small restaurant features a narrow main dining area, overlooking a semi-open kitchen where chefs prepare freshly made pasta dishes and meat main courses. Tables are snugly packed along the sides with little elbow room.

The décor of this 26-seater is simple and contemporary, with a homely feel complemented by charcoal grey walls and wooden tables that are rather packed along the area between the front and back main dining rooms.
With more than 25 years of culinary experience including a previous tenure with renowned chef Joël Robuchon, chef-owner Angelo Agliano stays true to his roots from Sicily, where seafood are in abundance. Agliano's strength is exemplified in the mostly seafood selection, but we began our meal with Fassone beef carpaccio. Served with a loose mound of rocket leaves, trimmed artichoke hearts and 36-month aged Parmigiano Reggiano cheese, the beef is tender, and rich, but can be sliced a little thinner.
Pasta dishes, just like seafood, are Locanda dell'Angelo's signature items. The Boston lobster linguini generously serves two, with an amazingly smooth lobster sauce that clings onto each strand of al-dente pasta. The rich lobster sauce is liquorice-laced thanks to a handful of fennel fronds and is silky smooth, while chunks of lobster are tender throughout.
Sicilian red prawn 'Acquerello' risotto is rich and creamy, although the rice granules were a bit too undercooked. With limited choices for mains, our pan-fried Australian hanging tender with braised endives and Barbaresco sauce was slightly underwhelming. Both the hanging tender of beef and mashed potatoes were overseasoned, while the endives, despite being perfectly braised, were bland.

The restaurant's signature tiramisu is served with a chilled glass of coffee granita, a bitter and sweet combination you can count on for a light finish to an Italian meal. The cannoli are crispy pastry tubes filled with orange-laced ricotta cream filling. These traditional Italian pastries are one of the best samples the city has to offer.
The wine menu is a generous volume of labels from affordable to prestigious. Italian wines dominate the list, especially reds, although we found it difficult to pair the selection with the abundance of seafood offerings. The wine-by-the-glass option is modest, also abundantly red, although prosecco is particularly pleasant and versatile for pairing with pasta courses.
Service at Locanda dell'Angelo seems slow on a weeknight. We were seated at the narrow neck connecting the main dining area and the back, both of which are comparatively more spacious. While service was occasionally friendly and helpful through dinner service, guests should expect extended waiting time between courses. The staff team, however, was knowledgeable on the restaurant's menu offerings with sound suggestions on portion control and wine pairing.
A dinner for two including one glass of wine amounts to HK$2,100. Locanda dell'Angelo promises solid execution in seafood and pasta dishes, with room to improve on service.