10 Glamorous Hong Kong Mums To Follow On Instagram
Working and taking care of children is not an easy job, but these mums make it look like a breeze. Ahead of Mother's Day, we're celebrating with a list of inspirational Tatler mums you can follow on Instagram. From adorable outfits to enviable family vacations, we can guarantee you'll keep scrolling for more.
See also: 5 Beautiful Mother's Day Bouquets To Spoil Your Mum
1/10 Yolanda Choy-Tang
Despite having her hands full with blooming businesses in the bridal and wine industry, Yolanda always makes time for her two children.
Follow her at @yolandachoy
2/10 Yenn Wong
3/10 Jaime Ku
As managing partner of Buzz Concepts, co-founder of Buzz Agency and overall fashionista, Jaime is a mum that works hard and plays hard—and she loves to bring her two daughters everywhere.
Follow her at @jaimehoku
4/10 Victoria Tang-Owen
The co-founder of Thirty30 Creative and president of the Hong Kong Down Syndrome Society, Victoria 's hardworking and caring nature makes her an incredible mum to her baby boy.
Follow her at @victoriaxtang
5/10 Denise Ho
As one of Hong Kong's leading stylists, we just know that Denise's little man is going to be one of the best-dressed boys in town.
Follow her at @denisejho
6/10 Helen Ma
Renowned beauty queen Helen is no stranger to the red carpet. With so many events to attend, Helen makes it a family affair by always having her daughter at her side.
Follow her at @helenma888
7/10 Joanna Lui
Founder of luxury lifestyle café Cha Bei, Joanna knows how to relax with a cup of tea, beautiful pastries and, of course, enjoying it all with her adorable baby girl.
Follow her at @joannaluihickox
8/10 Sena Wakabayashi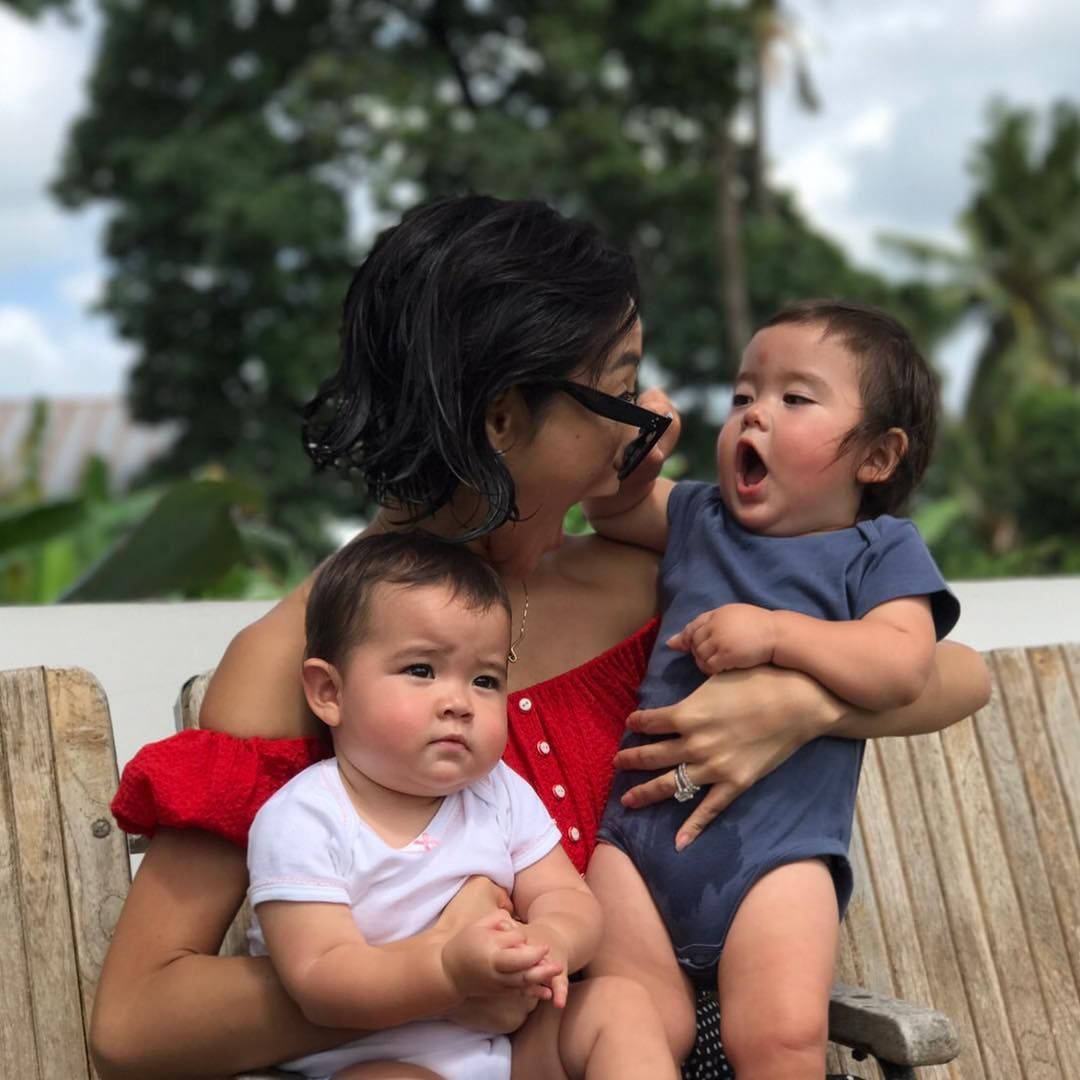 Mama Sena is known for her effortless and impeccable style—she is an incredibly talented stylist, after all—and her gorgeous twins have been sharing the spotlight.
Follow her at @sena701
9/10 Emily Lam-Ho
From Christmas in Aspen, Colorado to soaking up the sun in Phuket, the world is a playground for philanthropist Emily's kids.
Follow her at @emilylam.ho
10/10 Alison Chan El-Azar
With an Instagram feed full of beach days, boat trips and happy faces, It girl Alison shows that being a mother also has its glamorous side.
Follow her at @alisonelazar