Giving Back: Jo Soo-Tang of HKAHF
The co-chair of HKAHF and the WOH committee tells us about her charity work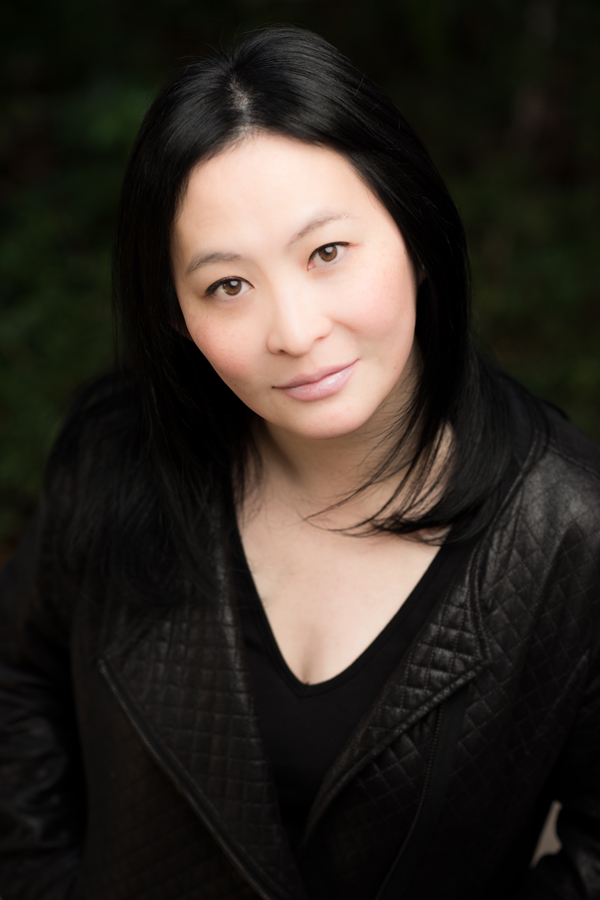 The fourth annual Women of Hope (WOH) awards takes place this week, in honour of 36 Hong Kong women who inspire us with their work benefiting women, children and the wider community.
Celebrating Hong Kong's greatest champions for health, social justice, arts, entrepreneurship and the environment, the campaign also raises awareness and funds for the Hong Kong Adventist Hospital Foundation (HKAHF) Cancer Fund.
See also: Meet The Women Of Hope 2017 Nominees
Ahead of the awards luncheon on May 18, we speak to Jo Soo-Tang—co-chair of HKAHF and the WOH committee, business owner, mother of three and all-round wonder woman—about her philanthropic work and core values.
When did you first start volunteering?
My grandmother was one of the intial founders of the foundation, with a group of nurses from the hospital back in the 1970s. The foundation received its NGO status in 1999. My mother, aunts and uncles were also involved and I was brought in to help at a young age, at 9 years old. I've been a volunteer ever since.
What drives you to volunteer?
There's no real drive needed. It's in my blood and I promised my grandmother I would be involved till I retire, be it another five or 10 years. I don't think there's a need to stop, because we have so much more wealth, health and resources than many underprivileged families in our community.
Tell us about HKAHF and your role there.
Hong Kong Adventist Hospital Foundation (HKAHF) was established in 1999 to assist and support financially disadvantaged people in need of medical treatment in Hong Kong, China, Thailand and Nepal . Through a broad range of charity outreach programs, HKAHF strives to contribute and give back to the community by making life-changing differences in the lives of underprivileged children, adults, and elderly.
I'm the co-chair, and am responsible for the foundation's fund-raising initiatives, donor management programme, marketing, core partnerships, hospital development and our eight core medical service programmes. I work closely with my co-chair, Alice Chiu.
Tell us about WOH—how did the idea come about?
I founded WOH in 2014. The goal at the time was to create a campaign that was able to demonstrate our work with cancer patients, PET-CT scans and MRIs, and collaborate with inspirational women to help us spread the message and ultimately ask them to be involved. This was four years ago; the luncheon at the time consisted of only 60 attendees.
Are you working on any other projects right now?
Of course, as I don't sit still! I need to learn and meet new people—life is too short. I'm working on three other campaigns for Elderly Cataract, Children's Heart Surgeries and our newly-launched Breast Screening Programme.
What are the biggest challenges you've faced in your philanthropic work?
We don't have enough staff, so we are constantly working in limbo. I want to devote more of my time towards strategy development but the programmes also need fine tuning. It is a very hard balancing act.
What do you have planned for the future?
I have started to involve the next generation and it's important to draw closer ties with the government, so that's currently on my agenda as well as developing my five year plan.
What are your most important values?
Hard work, discipline, commitment and compassion.
How do you balance your personal business, Wellness 360, with your volunteer work?
I just keep on moving and stay organised. I keep a very, very tight schedule. I wake up at 6am and coordinate my children first. My working hours are 8.30am till 2.30pm daily, and then I go to work again from 9.30pm onwards. I don't have much down time, but I have a very good team. I spend 70% of my time on my volunteer work and 30% of my time on my personal business.
Did having children change your involvement with HKAHF?
After my third child, I realised my heart was leaning more towards my volunteer work. When I had my first two children, I was actually less active. I think the adrenaline kicked in and I was roaring for stimulation and looking for self-challenges even more! Bit crazy, I know... but having three children has not slowed me down.
What do you think are the most important issues in Hong Kong today?
The divide between the rich and the poor is getting bigger and bigger. It's harder for the underprivileged to survive, even more so than before.
Which philanthropists are you most inspired by?
I really admire missionary Jackie Pullinger, who founded St Stephens Society, my board member Vivien Chen, who runs her own foundation, and Vanessa Hwang of Foodlink.
What can our readers do to help?
Dedicate more time to understanding our programmes and meet some of our beneficiaries.
---
As the official media partner of Women of Hope 2017, we'll be reporting live from the Women of Hope (WOH) awards luncheon at the Aberdeen Marina Club on May 18. Follow us on Instagram @HongKongTatler for updates as they happen.
Learn more about the Women of Hope Awards 2017 at spreadhopehk.org.
Like this story? Sign up for our weekly newsletter to get our top tatler_stories delivered.