A Day in the Life of Charlotte Chen
The co-founder of Spottly – who's never in one place for too long – takes us through a typical day in Hong Kong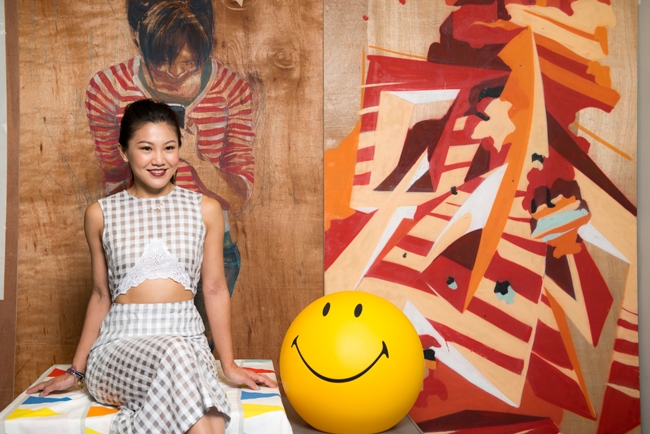 Part of what Charlotte Chen loves about being a digital entrepreneur is the ability to work remotely yet, as a result, she's never in one place for too long – and its no simple task trying to keep up with the digital darling. The co-founder of Spottly admits that she's constantly on the move, which meant it was something of an adventure when it came to tailing Chen for a day:
---
I lived in Sheung Wan before the Press Room was around. I saw it go from coffin shops and mom and pop stores to the totally gentrified area it is today. I love how it's a tourist destination now, with people from all around Hong Kong descending on Tai Ping Shan Street. I guess this is sort of like the Brooklyn of Hong Kong?
The best coffee in Hong Kong has got to be at Lof10.
My favourite cocktail is a gin and tonic – preferably with Monkey 47 or Hendricks. I love the ones made at Ping Pong or Isono.
I like to keep fit so I either hit the gym at whichever Pure is closest to me, or weather permitting I do like to run along Bowen Road.
Breakfast is the best thing when it comes to combatting a hangover and I like anything that has a ton of carbs - but not eggs. Egg makes me want to throw up. Recently, I've been to Teakha and Aberdeen Street Social – and I wasn't disappointed.
I almost always end up splurging on holidays and experiences, but I haven't done that in a while as my poor husband has been footing the bill!
When you work in the digital world, its important to be able to disconnect every now and then, so when I need to get away from it all I would head to the Himalayas or Tibet. Somewhere with really bad internet connection.

It feels like I'm constantly rushing and I'm always running out of time so my glamming up is pretty hurried. I'm learning to take better care of myself by getting a good facial prior to a big event and I usually get my hair done at Il Colpo.

My job is to try new places so it's sort of out of character to go to a super old school place, but my go to place in Hong Kong has to be Golden Leaf at the Conrad Hotel for dim sum – I just keeping going back there, I can't help it!
---
Photography by King Fung