What Should Be Done About Academy Awards' Gender Diversity Problem?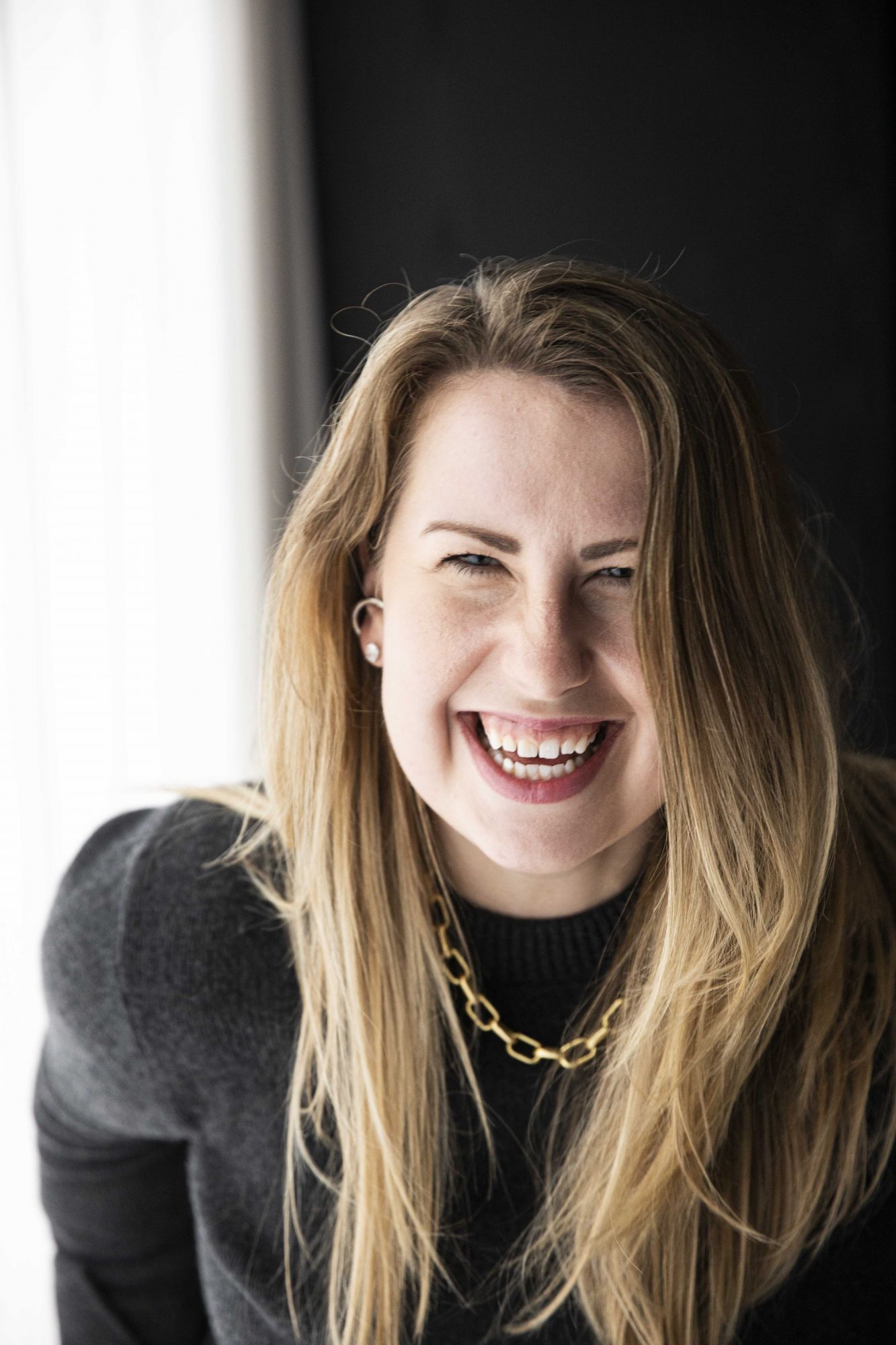 By Annie Darling
February 10, 2020
As the Academy Awards reckon with a persistent lack of diversity among nominees, the argument for equal representation only grows stronger
Appearing before a ballroom crowded with stars including Tom Hanks, Christian Bale and Robert Pattinson, Italian filmmaker Lina Wertmüller stood onstage flanked by fellow Hollywood heavyweights Sophia Loren and Isabella Rossellini. Wertmüller made history when she became the first woman to earn a Best Director nomination for her film Seven Beauties (1975). Tonight, the 91-year-old attends the 11th Governors Awards to receive an honorary Oscar.
Behind me sits Jennifer Lopez and to the left laughs Shia LaBeouf. Quentin Tarantino is locked in conversation with Leonardo DiCaprio while Charlize Theron, Jon Hamm and Lupita Nyong'o scamper between tables to excitedly embrace Hollywood's elite. I am, quite literally, starry-eyed—and it's thanks to an invitation from Rolex, which has supported the Academy of Motion Picture Arts and Sciences, the organisation behind the Academy Awards, more commonly known as the Oscars, since 2017.
See also: Oscars 2020: Best Dressed At The Academy Awards, Red Carpet
Gender disparity
The crowd quietens as Wertmüller approaches the podium. "She would like to change the name Oscar to a feminine name," translates Rossellini as the filmmaker, clearly emotional, examines her statuette. "She would like to call it Anna, rather than Oscar." It's a significant moment because in the Academy's 92-year history, only five women—Wertmüller, Jane Campion (1994), Sofia Coppola (2004), Kathryn Bigelow (2009) and Greta Gerwig (2017)—have earned Best Director nominations, compared to 350 men. Once again, none were nominated this year.
Three were in the room, including Campion, who said in her introductory speech: "I've been asked to talk about the history of women in the directing category. It's a very short history. More of a haiku." Also honoured was Geena Davis, who asked movie makers to review their current scripts, cross out a bunch of the male characters' names and make them women instead. "With one stroke, you have created some non-stereotyped characters that could turn out to be even more interesting now that they've had their gender swapped," she said.
Tales of chauvinism in the movie business are as old as the Hollywood Hills, and until recently the gender gap between nominees at the Academy Awards wasn't really discussed. But in the wake of dramatic revelations about harassment and rampant sexism, we're now all too aware of the film industry's sordid side. And it would seem, based on the 11th Governors Awards, that the Academy is determined to spearhead conversations about gender inequality.
Skewed History
My suspicions were confirmed the following day at lunch with Dawn Hudson, the Academy's chief executive. I had spent the morning touring the organisation's Margaret Herrick Library, which houses millions of photographs, clippings and manuscripts, as well as private letters written by the likes of Frank Sinatra, Marilyn Monroe and Alfred Hitchcock. Casting Polaroids of Colin Firth and Nicole Kidman were displayed alongside the first photos ever taken during the filming of Star Wars (1977).
An MGM payroll from 1925 shows that Norma Shearer and Lon Chaney earned US$3,000 per week (the equivalent of US$44,000 in today's money). Lucille LeSueur, who would later change her name to Joan Crawford, was on a comparatively meagre US$250. "Before joining the Academy, I had no idea of the extent to which we preserve these incredible artefacts," admits Hudson. "We have millions of objects in the archives that the Academy has spent nearly 100 years collecting."
We're behind LA's iconic Urban Light sculpture on Wilshire Boulevard, close to the Academy Museum of Motion Pictures, which is scheduled to open later this year. The spherical structure, designed by Pritzker Prizewinning architect Renzo Piano, boasts unparalleled views of the Hollywood Hills from its dome-covered roof terrace. It promises to be the new epicentre for cinephiles, bursting with movie memorabilia and behind-the-scenes insights into how films are made.
See also: Lessons Learned: Female Entrepreneurs On Their Journey To Growing A Business
New Traditions
For Hudson, the Academy Museum has been a long time coming. "Back in 1927, when studio chief Louis B Mayer first founded the Academy, the board discussed the building of a museum," she says. "We have had this vision since the very beginning because we have always known that cinema is something that's worth preserving. It's an integral part of our culture and it should never be forgotten."
Her authenticity is refreshing in an industry that continues to wrestle with issues of representation. Hudson is imbued with an insatiable curiosity and work ethic; tall and with a slight Arkansas twang, she is composed and charming but steely. Since 2011, these have proved important traits, as she has been tasked with dragging the organisation's antiquated boys' club into the 21st century. "When I joined the Academy it was 84 years old," she says. "It was bound to have its traditions."
In a step towards diversifying its white male-dominated hierarchy, last year the Academy opened its doors to the second largest class of new members in its history—which was, for the first time, half female. As of 2019, 32 per cent of its members were women, up from 25 per cent in 2015.
"The Academy was a little stuck in the past," Academy president David Rubin tells me, "but the Academy Museum and our other recent projects embrace the world as it is, rather than the world as it was." Those projects include the Academy's partnership with Rolex, a watchmaker that has been linked to Hollywood for decades, from appearances in cult films such as Apocalypse Now (1979) and Titanic (1997) to its support for young filmmakers through mentoring programmes. More recently, Rolex has established working relationships with Academy Award winners Kathryn Bigelow, James Cameron, Martin Scorsese and Alejandro González Iñárritu.
See also: Exclusive Interview: Hollywood Actor Nicholas Hoult's Long-Standing Relationship With Jaeger-LeCoultre

Gradual Change
After visiting the Academy Film Archive, which holds the world's largest collection of movie trailers, I met González Iñárritu in a Beverly Hills hotel. One of only three directors to have won consecutive Oscars, for Birdman (2014) and The Revenant (2015), the Mexican filmmaker is known for his ambition and ferocious energy. Aloof but engaging, he's likely distracted by the ongoing wildfires that have sent some of LA's wealthiest residents, including his own family, scrambling for safety.
We discuss the 11th Governors Awards, agreeing that despite the Academy moving in the right direction, work still needs to be done to promote female representation in Hollywood, particularly behind the camera. There simply aren't enough female directors, he argues. "Gender inequality is disgraceful and sadly it's everywhere, not just in film. But I think correcting the problem is going to take time," he says, before explaining just how exclusionary the system can be.
Economists have reported that male stars earn US$1.1 million more per film than their similarly experienced female co-stars, and women don't fare any better behind the scenes. According to the University of Southern California's Annenberg School for Communication and Journalism, just 4 per cent of films are directed by women. Female directors also typically have shorter careers, starting later and ending earlier, with 84 per cent of women never directing a second movie, as opposed to 55 per cent of men.
Facing Forward
"I'm very happy to see that there are more women directing and photographing and taking on the camera," says González Iñárritu, "but it would be a mistake to force progress. If this happens, I think we'll see a backlash." Instead, he argues that women should be given more experience in leadership roles so that a ripple effect of equal representation can take hold "organically" throughout a movie's production. "I have no doubt that once women are given this opportunity, it'll be like, 'Wow'."
I have no doubt that once women are given this opportunity, it'll be like, 'Wow'
Last year's Oscars may have finally provided more representation for women in a number of categories, but the lack of diversity this year—the second in a row with no female Best Director nominees and one with a poor showing of diversity overall—serves as a reminder that the Oscars haven't quite made room for the Annas just yet.
See also: 15 Of Hong Kong's Most Powerful Women