The Future Of Retail Is Now: Adrian Cheng And His Team Of 100 Creatives Debut K11 Musea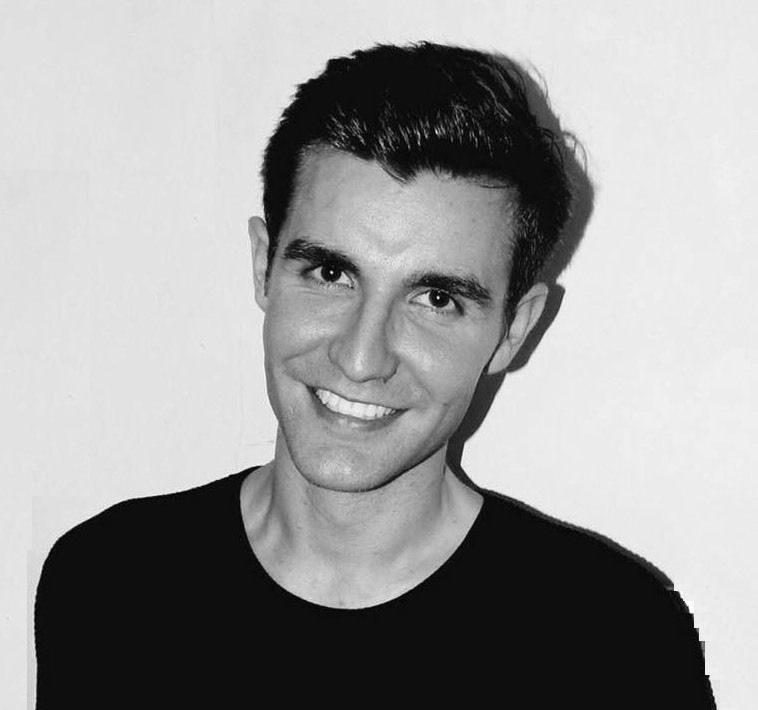 By Oliver Giles
November 01, 2019
For more than a decade, Adrian Cheng has been sculpting a multibillion-dollar cultural district on the Tsim Sha Tsui waterfront that comes with a social mission. With K11 Musea now complete, he's ready to open the doors of Victoria Dockside and spill its secrets
Adrian Cheng wears many hats. Tycoon. Art patron. Philanthropist. The entrepreneur behind K11 Group. Executive director of jeweller Chow Tai Fook and executive vice-chairman of New World Development, his family's international conglomerate. At one recent black-tie gala, his love for the finer things in life led one fellow partygoer to ignore all these and dub him the Great Gatsby of Asia. But the toughest job, he says, is one that's often overlooked—that of fortune teller.
"When it comes to buildings, what you're looking at today was probably designed seven or eight years ago," says Adrian. "So for a project to be relevant, we need to be looking ahead 20, 30 years into the future, sometimes more. And that's the hardest part because people change, the paradigm shifts and it's easy to be distracted."
Ambitious Art Projects
Adrian has spent the past 10 years resisting distraction because, quietly, he has been dreaming up his largest project yet: the US$2.6 billion redevelopment of Victoria Dockside on the Tsim Sha Tsui waterfront.
"This land was acquired by my grandfather, Cheng Yu-tung, in 1971, then both my grandfather and my father built New World Centre in 1978. It was an icon and a hub for Hong Kong in the 1980s and '90s," recalls Adrian, looking out over the site. New World Centre was a retail, hotel, residential and office complex—a multi-use model Adrian has kept for the redevelopment.
Now the harbourfront development features a 65-storey tower designed by Kohn Pedersen Fox (KPF) that houses both a Rosewood hotel and K11 Atelier offices; the 21-storey K11 Artus, featuring luxury residences; and K11 Musea, an art, culture and retail complex that Adrian sees as the heart of the project—a place he hopes will inspire visitors.
"K11 Musea is more than a shopping centre. I see it as a Silicon Valley of culture, and a gift to Hong Kong's next generation" says Adrian. "It's a melting pot of creativity and a celebration of culture. Contemporary art, fashion, music, design, coffee, gastronomy, performance art—they're all here. And it doesn't feel like a mall—it feels like a manor house or an estate."
See also: 10 Years In The Making: K11 Musea Completes Adrian Cheng's Victoria Dockside
To create this "Silicon Valley," Adrian assembled a team of 100 leading creatives from around the world, each of whom he commissioned to design a particular aspect of K11 Musea. Architect Forth Bagley of KPF was given responsibility for the exterior of the distinctive stepped building, while lighting designers Speirs + Major calibrated thousands of individual bulbs inside to create the dreamy, soft lighting Adrian was after.
Rising star Otto Ng, founder of Hong Kong-based LAAB Architects, designed intricate metalwork that wraps around the vast atrium-like banyan tree roots. Hong Kong-based studio AB Concept also contributed to the schematic design. "The design of K11 Musea is eclectic, but I selected designers who all embraced the same vision as me, then I just needed to guide them all in one direction," says Adrian.
This land was acquired by my grandfather, Cheng Yu-tung, in 1971, then both my grandfather and my father built New World Centre in 1978. It was an icon and a hub for Hong Kong in the 1980s and '90s
He has plenty of experience shepherding creatives. In 2009, Adrian launched K11, a series of malls in Hong Kong and Mainland China that blend art and commerce by hosting ambitious art exhibitions in the public space outside stores. And when Adrian took the reins of his family's New World Development in 2012, he steered the company in a new direction with the launch of The Artisanal Movement, an effort to bring a human touch into luxury residential developments by commissioning artists and craftsmen from differing cultures to help design the properties.
In one, The Pavilia Hill, he commissioned Zen priest and landscape architect Shunmyo Masuno to design a Japanese garden. For another, Artisan House, he commissioned a work of sound art from Hongkonger Samson Young that residents can listen to in the clubhouse.
K11 Musea is more than a shopping centre. I see it as a Silicon Valley of culture, and a gift to Hong Kong's next generation
A Passion For Art
All of this experience has shaped K11 Musea, as have many of Adrian's personal passions. He is an avid collector of contemporary art and founded the K11 Art Foundation in 2010 to support artists working in Hong Kong and Mainland China.
Recently, he also founded the Culture for Tomorrow charity and K11 Craft & Guild Foundation. The former aims to empower the next generation of creatives in Hong Kong, while the latter preserves and modernises fast-disappearing Chinese craftsmanship.
"Collecting art is not just a buzzword or a trend to me—it's much more than that. It's a journey, it's an adventure, it's a discovery," says Adrian. "Doesn't looking at art gives you the same experiences as when you go travelling? When you travel you learn more about a culture, you learn more about different people's perspectives, you can learn about the history of a place—just as you do when you look at art. But art can have more of a long-lasting effect because art is physically there. If you collect it, you can see it every day."
As with his K11 Art Foundation and K11 art malls, Adrian is using K11 Musea to share art with the public. Temporary exhibitions will be hosted at various locations inside the complex, and Adrian has acquired or commissioned several major works that will be on permanent display. Among these are a new site-specific installation by mainland artist Zhang Enli, who painstakingly painted a domed ceiling inside K11 Musea with lush leaves. Hanging below the fresco are five sculptures of golden birds, each of which represents an element of Chinese philosophy.
Some of the other art is more playful. There's Hot Dog Bus by Erwin Wurm, a customised vintage Volkswagen van that bulges as if it has indulged in too much fast food; and Van Gogh's Ear by Elmgreen & Dragset, a life-size kidney-shaped swimming pool that has been drained and placed upright. "Those are fun," says Adrian. "Sometimes you need to be playful. K11 Musea is playful. K11 Musea is all about inspiring curiosity and creativity, and no one is curious when you're depressed."
See also: 5 Ways Adrian Cheng Is Changing The Game
Bridging Cultures Through Design
Adrian has painstakingly curated much of the art himself, carefully choosing where each piece should go so there's a dialogue between the art, the surrounding space and—where possible—nearby stores. The third floor of K11 Musea is dedicated to sneakers, collectable Kaws-style figurines and streetwear, so Adrian commissioned street artists from near and far, including local stars Simple Bao and Start From Zero and American street art legend Ron English, to create works directly on the walls, floors and even ceilings.
"K11 Musea isn't just for millennials or Gen Z or Gen X—we embrace everyone," says Adrian. "But I am interested in millennials and younger generations because they are the future, so I want K11 Musea to feel relevant to them, and lots of them love streetwear. We have Off-White, Palm Angels, Stone Island—all these cool high-end streetwear stores."
K11 Musea is home to more classic designer stores, too, but Adrian was very particular when it came to choosing tenants. Cartier, Van Cleef & Arpels, Gucci, Alexander McQueen and Loewe are just a few of the fashion and jewellery brands that have moved in, and K11 Musea is also home to the first Fortnum & Mason outside the UK and the first Museum of Modern Art Design Store in Hong Kong or Mainland China.
"Our visitors will like creativity and culture and have sophisticated international tastes," says Adrian, who estimates that most of K11 Musea's visitors will be Hongkongers. "So we really needed our partners to embrace that as well—we needed them to be sophisticated, to have a sense of heritage, to respect culture, to have history but to still be creative and relevant."
See also: New Fashion Boutiques To Look Out For At K11 Musea
Where possible, Adrian also wanted the brands to offer something that couldn't be found anywhere else in the world. "David Gianotten and Rem Koolhaas' studio, OMA, has designed a big coffee bar for % Arabica—it's the best coffee in the world with two of the best architects, so there's this interesting cross-pollination happening," says Adrian.
"Cartier is creating a new high-end museum-like space, which is new for them. Van Cleef & Arpels is opening the first outpost in Asia of L'École, their jewellery school, where they'll teach people about jewellery and craftsmanship."
But Adrian insisted that these offerings weren't gimmicky—they had to genuinely add value for visitors. "People talk about having experiences, but I don't believe in experiences. The word experience is obsolete," says Adrian. "People who come to K11 Musea want to learn things, they want to build their knowledge capital. An experience is fleeting—people come here to learn. I want people to come here, discover new things and be inspired."
Sustainability is at the core of K11 Musea
One of the many things Adrian wants visitors to K11 Musea to learn about is sustainability. The majority of the building's shell is clad in a vertical garden packed with tropical greenery designed by P Landscape of Bangkok. Inside, rare plants and moss grow inside vivariums dotted along corridors. "K11 Musea has an urban nature discovery park with a beautiful butterfly garden, an urban farm and an aquarium of exotic fish," says Adrian.
"We want to teach visitors about being green. We want to teach people about growing your own food, about the butterflies going extinct because of disruption in the global food cycle, about exotic fish dying because of damage to coral reefs." K11 Musea itself is leading by example. Rainwater harvesting provides all of the complex's irrigation water, while a seawater-cooled ventilation and an air-conditioning system reduces energy use.
K11 Musea also directly engages with its immediate environment—Victoria Harbour. Adrian spent a sizeable amount of the project's budget on redeveloping the waterfront Avenue of Stars and creating public walkways that run between the harbourfront and the rest of Tsim Sha Tsui. "I hope people can appreciate that I've always been sincerely trying to create and activate public spaces that are interesting," says Adrian.
"For the promenade I commissioned James Corner, who designed the High Line in New York, where he activated and transformed an old railway line into public space." Outside K11 Musea, Corner has created an arching walkway that appears to float above the water, bringing visitors closer to the harbour than ever.
I want to make the world a little different. I want to contribute to society
Exploring New Ways Of Giving Back
Art, design, architecture, food, fashion, sustainability—it seems almost too much to tackle in a single project, and suggests a deep, burning ambition to attempt something no one has tried before. "I don't think I'm ambitious," counters Adrian. "But I have resources, and I want to make the world a little different. I want to contribute to society. It's very simple—it's not about ambition, it's about what society needs. We as a family have some sort of influence, so we're trying to make a positive and sustainable impact."
But can K11 Musea possibly achieve everything he hopes—will it really inspire people for the next 10, 20, 30 years? "That's always the danger—will your vision be lasting?" says Adrian. "What you're seeing now is already 10 years in the making, but the vision goes much further. This is also a tribute to my father, who I've always looked up to for guidance, support and inspiration. The fact that he created something groundbreaking for Hong Kong in this very location some 40 years ago motivated me enormously to make K11 Musea and Victoria Dockside a continuation of his impactful legacy. It's in the name itself, K11 Musea—a muse by the sea. It's a place where people can find something new, something that inspires them—and I hope it will continue to do so for a long time."
See also: Adrian Cheng Brings Festival De Cannes Film Week To Hong Kong
Discover more about Adrian Cheng's team:
Forth Bagley, Principal of Kohn Pedersen Fox
One of the principals at American architecture firm Kohn Pedersen Fox (KPF), which is behind game-changing developments such as Tokyo's Roppongi Hills Mori Tower and New York's Hudson Yards, Forth Bagley led the team that designed the master plan and buildings for Victoria Dockside.
KPF is best known for designing silvery skyscrapers, but with K11 Musea Bagley and his team have proved just as adept at designing on a smaller scale. Bagley imagined the 10-storey project as a stratified hillside, so clad the building in creamy limestone and broke up the facade with ribbons of greenery.
For the Rosewood Tower, which soars over Victoria Dockside and can be spotted from around the city, Bagley created a distinctive stepped profile that hints at the way the building is divided into K11 Atelier office space, the Rosewood Hong Kong hotel and Rosewood Residences.
Vincenzo De Cotiis, Architect and Designer
Milan-based architect and designer Vincenzo De Cotiis has designed an expansive multi-brand store inside K11 Musea that he hopes will change the way we shop. He won't reveal much more than that, but if the designer's previous work is anything to go by—his furniture made from Murano glass and cast brass, his stylish stores and lavish homes—then we're in for a treat.
Rem Koolhaas and David Gianotten, Founder of OMA and Manager Partner of OMA
Architect and academic Rem Koolhaas, founding partner of OMA, has designed everything from the contorted CCTV Tower in Beijing to handbags for Prada to the acclaimed Seattle Public Library, all while writing a string of books and becoming a respected, if provocative, public intellectual.
At K11 Musea, he has worked with David Gianotten, managing partner of OMA, to create Kube, a cube-shaped coffee bar for % Arabica. Next to the structure itself is a sitting-out area filled with cube-shaped seats, which Koolhaas and Gianotten hope will become a space for discussion.
This is OMA's first free-standing structure in Hong Kong, whetting appetites for a string of projects that OMA is hoping to unveil around Asia in the next few years. Among these are the geometric Hangzhou Prism in Mainland China and the bulbous Taipei Performing Arts Centre.
Wannaporn Phornprapha, Founder of Plandscape
Landscape architect Wannaporn Phornprapha is the brains behind idyllic resorts everywhere from India to Fiji to her home country of Thailand. It's this skill at creating calming oases that she has brought to K11 Musea, for which she's designed the outdoor vertical gardens.
These towering gardens aren't tokenistic greenwashing. They are a serious statement. For the project, Phornprapha created more than 50,000 square feet of green space, an area equivalent to more than 18 international tennis courts. She's packed it with hardy tropical plants that can weather Hong Kong's hot summers and the typhoons that periodically blow through the city.
Visually, Phornprapha's gardens have transformed not only K11 Musea but the whole area. No longer a wall of grey when tourists step off the Star Ferry, East Tsim Sha Tsui is now alive with thousands of exotic plants.
Otto Ng, Founder of LAAB Architects
Hongkonger Otto Ng, founder of Laab Architects, may not be the most famous architect to have worked on K11 Musea, but he has created one of its most striking structures: the fluid metalwork that wraps around the atrium.
Adrian envisioned the atrium as a galaxy, and Ng's orb is the star at the centre of it all. Clad in a lattice of bronze triangles and lit dramatically by the skylight above, the sphere glistens and glows—and is sure to be the most Instagrammed feature of K11 Musea. Looks aside, the sphere houses an exhibition and event space.
Before K11 Musea, Ng and Laab had worked primarily on interior projects. With K11 Musea on his CV and Adrian's stamp of approval, the sky is now the limit for this talented young creative.
Fiona Barratt, Founder of Fiona Barratt Interiors
Hong Kong is a long way from the wild moors of Northumberland, but Fiona Barratt drew upon the rugged landscape of that northern English county for her stylish sculptural design for one of the three penthouses at K11 Artus, the residences next door to K11 Musea.
The sprawling three-bedroom penthouse designed by Barratt has panoramic views over Victoria Harbour and Kowloon from its rooftop terrace and wraparound balcony. Inside, almost every piece of furniture was custom-made by Barratt's studio in a calming palette of neutrals and blues, echoing the colour of the harbour outside the floor-to-ceiling windows. Local talent Joyce Wang and New York-based Nemaworkshop designed the other two plush penthouses.
James Corner, Founder and CEO of James Corner Field Operations
A rock star in the eyes of designers and urbanists around the world, James Corner is the American landscape architect who turned a disused stretch of railway track in New York into the High Line, an acclaimed urban park that attracts more than 5 million people a year.
At Victoria Dockside, Corner has worked his magic on almost all the public space surrounding K11 Musea. He's transformed Salisbury Gardens from a grey, concrete-clad plaza into a leafy, inviting park that encourages people to linger beneath tall trees. Corner has also made it easier than ever before to reach the harbour.
Now it takes only a matter of minutes to wander from the bustling centre of Tsim Sha Tsui along one of the new walkways Corner has carved through Victoria Dockside to the calming harbourfront, which has been rejuvenated with new shaded areas and wider walkways.
Zhang Enli, Artist
Working in painting, sculpture, drawing and installations, Zhang Enli is one of Mainland China's most adventurous and successful artists. Whichever medium he works in, Zhang often uses his art to explore Chinese culture, whether that be historic ink paintings or life inside a modern-day butcher's shop.
At K11 Musea, Zhang has created an immersive installation that references the five elements of Chinese philosophy: wood, fire, earth, metal and water. Featuring sculptures of five parrots, the work echoes K11 Musea's focus on sustainability and the environment.
Illustration Marc Aspinall