How I Work It: The Charity CEO Who Helps Kids While Raising 6 Of Her Own
By Kate Appleton
July 19, 2021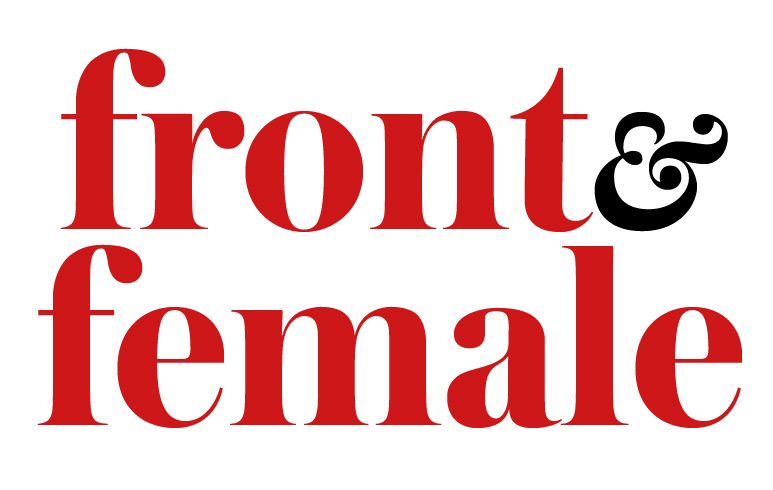 After struggling with burnout, Alia Eyres, the CEO of Mother's Choice, has learned the value of delegation, self-care and renegotiating duties at home
Welcome to How I Work It, where women we admire share the time management routines, rituals and motivations getting them through the week
Alia Eyres doesn't do small. Born and raised in Hong Kong as the eldest of seven kids, she is expecting her seventh child—a girl who will join six brothers, ages 10, 8, 5, 3, 2 and 1. As CEO, she's also responsible for a large team: 150 staff and 800 volunteers at Mother's Choice, a charity founded by her parents and their friends.
"I don't like to just scratch the surface; I like the things that are going to totally change somebody's life story," says Eyres. "That's why I like working at Mother's Choice, because we're not just dealing with a girl's pregnancy or helping her make a decision or bringing her to safety. We're really dealing with the root issues."
This desire to inspire transformations prompted Eyres to leave a career in M&A law in 2012. Her family moved into one of the Mother's Choice dormitories for pregnant teens, where she was both CEO and an emergency onsite officer responding to all kinds of scenarios—from an abandoned newborn to a threatening boyfriend or a drug dealer. Covid-19 has only exacerbated these social problems, with more calls for help and kids being referred.
"I felt like this is a time it will be healthy for me to have some boundaries and space," says Eyres, who chose to move into their own apartment in October 2020. "It's tempting to say, I'm just going to focus on all this case work and set the self-care aside, but the self-care actually becomes more important so that I have enough bandwidth to care for others."
Here Eyres shares more lessons learned, including how she prioritises her time and manages work-life balance alongside her husband, also a CEO.
See also: How I Work It: A Green Developer And Single Parent On Organising Her Work Life
MY SECRET WEAPON: SLEEP
I learned the power of a full eight hours of sleep and how much it affects my physical and mental health when I was a rower on my university's crew team. Unless we have a big event or dinner out, you'll find me fast asleep by 9:30pm. I take a hot bath beforehand, with candles and uplifting music or a podcast, and let the problems of the day go down the drain. I'm not just fanatical about getting sleep for myself, I am also good at training babies to sleep through the night—which is probably why I have so many kids.
MORNING SNUGGLES AND EXERCISE
I'm up by 6am and love seeing the sun rise and relaxing with my children before the worries and demands of the day set in. The older four share a room with two bunk beds and the youngest two are in another room. Hugs from them renew my hope for the day.
Then we have breakfast together. For me, it's eggs, toast, yogurt, juice, coffee, the works. Breakfast is my most important meal of the day. The older ones head to school, and I head to Pherform, an all-female strength and conditioning gym. After my workout, and before the office, I need at least 20 minutes to myself to pray, meditate and journal—my "quiet time," that's what my kids call it.
See also: How To Start A Morning Routine: 15 Step-By-Step Expert Tips
I could easily be overwhelmed if I tried to do everything—there isn't enough time in the day. The key has been setting aside time every quarter to decide what is important for me both at home and at work
A DAILY DOSE OF GRATITUDE
At bedtime, we take turns with the kids in saying things we are all grateful for in the day. At work, we do this through storytelling and testimony sharing. We share stories of successes or even small wins and intentionally vocalise what we value and appreciate in each other. A great book that helped me limit negative self-talk and lead with more hope and joy is Positive Intelligence.

See also: Making Gratitude A Habit For You And Your Kids


FITTING IN QUALITY COUPLE TIME
My husband and I make time for at least one date night—or lunch or post-work cocktail—during the week without the kids, even if it's just Pret or Starbucks near one of our offices.
During Covid-19, I started sending a message to my husband every day with three things that I love or appreciate about him. I feel it's really transformed our relationship and he, in turn, has been more supportive of me in what's probably been my most difficult year professionally.
We both love to collect art and my favourite piece is a David Bromley painting of a young boy that we bought with the money we'd been saving to buy a car when I was pregnant with my eldest son 11 years ago. The painting looked so much like my ultrasound photos.
SETTING QUARTERLY PRIORITIES
I have been through years when I tried to do everything perfectly and meet others' expectations—and I only ended up making myself miserable. The tool that has helped me to identify my personal and professional priorities each quarter is a paper diary called The Full Focus Planner. It helps me to articulate clearer goals, organise my time and determine what is actually important to me so that I can let everything else go, or delegate it.
See also: What Is Burnout: Expert Advice On How To Manage and Prevent It


MEETING WITH AN EXECUTIVE COACH
Every two weeks I meet with an executive coach, as does my husband. We continue to invest the time and the money because it makes us better spouses, parents and leaders.
I've really learned from our coach about the power of rest. My approach used to be: when I'm so burned out that I can't go anymore, then I rest just enough to be able to get right back out there again. Now I understand rest is a lifestyle. I want to operate from a place of rest so that I have more endurance, hope and resilience.
First you have to understand what's restful and refreshing for you. I used to think I didn't have time for my book club, but reading for pleasure and talking about it with amazing women gives me energy. I also find hearing others' stories in online leadership courses to be very inspiring.
RENEGOTIATING REGULARLY AT HOME
In families with two working spouses, divvying up responsibilities shouldn't be a one-time decision. Life changes, so it's important to come back to that conversation and say, is this working for me and what do we need from each other this season?
I couldn't do what I do if my husband and I weren't on the same page. But it's been a process for me to learn to have the courage to renegotiate and say, hey, actually, I really need you to take this time with the kids because I really need three hours to myself—and I can do it for you, too. So now he takes the kids on a long walk or swim on Saturdays and I take them to church on Sundays. Then maybe we'll all do a hike or see a movie at Cyberport.
People always say, 'what do you tell your kids about what you do?' I tell them the truth; I feel so privileged that my kids get to know what I do and be part of it
IT TAKES A MULTI-GEN VILLAGE
Once you figure out what aspects of parenthood are most important to you, there are tasks you can offload. I'm very lucky that my mom and dad live here, as do three of my siblings. We may actually move in with my mom this fall. I'm also grateful for our amazing domestic helpers and my parents' helpers, some of whom have been with our family since I was a kid.
I certainly haven't been able to face the challenges of life on my own, just as the teenaged moms and children without families who come to Mother's Choice can't face their crises alone. I love how Mother Theresa said: "the problem with the world is that we draw the circle of our family too small." I hope we can inspire others to broaden the definition of family.
MONDAY MOTIVATION
Even though we hear real stories of heartbreak and tragedy every day at Mother's Choice, I have become an increasingly hopeful and motivated person since coming to work here. I have seen how our biggest moments of crisis can also become the biggest catalyst for positive change in our lives.
It refuels my motivation and hope when I see our former clients come back—pregnant teenagers and babies who have grown up, seen their own life stories changed and want to volunteer and serve others in a community in the same way.
3 of Alia Eyres's Favourite Things
1. A work-life balance book I remember being told when I became CEO that we couldn't have two CEOs in one family, and that work-life balance was a myth. I strongly disagree! I have been loving Michael Hyatt's new book that he wrote with his daughter Megan Hyatt Miller: Win at Work Succeed at Life: 5 Principles to Free Yourself from the Cult of Overwork.
2. Online art tutorials I was listening to a podcast when I first heard about Josie Lewis, and then watched her Tedx talk on how she used creative flow to heal from the trauma of a devastating stillbirth and miscarriages. Her online watercolour course that makes art and the power of creative flow accessible for anyone; my kids and I love Josie Lewis.
3. An executive coaching podcast One coach that I have worked with is also a deeply spiritual person. I love listening to his podcast on finding your identity and purpose and avoiding burnout: Transform Your Life with Steve Chua.
---
Front & Female is Tatler's platform for female empowerment: a resource for women to become their best selves. Click here to sign up to our newsletter to join the community and stay informed.