Asia's Most Wanted: China's Most Eligible Ladies
Editors of the Asia Tatler titles scoured the region to find them—the sort of jet-setting, merger-making, brainy beauties that any man (or woman) would fawn over. But between managing funds and running hotels, restaurants and fashion empires, as well as being philanthropists and politicians, these high-flying singletons barely touch the ground. They are undoubtedly the most swipe-right of city slickers, stars and socialites, but the question is: can anyone pin them down?
See Asia's Most Wanted by country:
China | Hong Kong | Indonesia | Malaysia | Philippines | Singapore | Taiwan | Thailand
1/9 Wang Jiali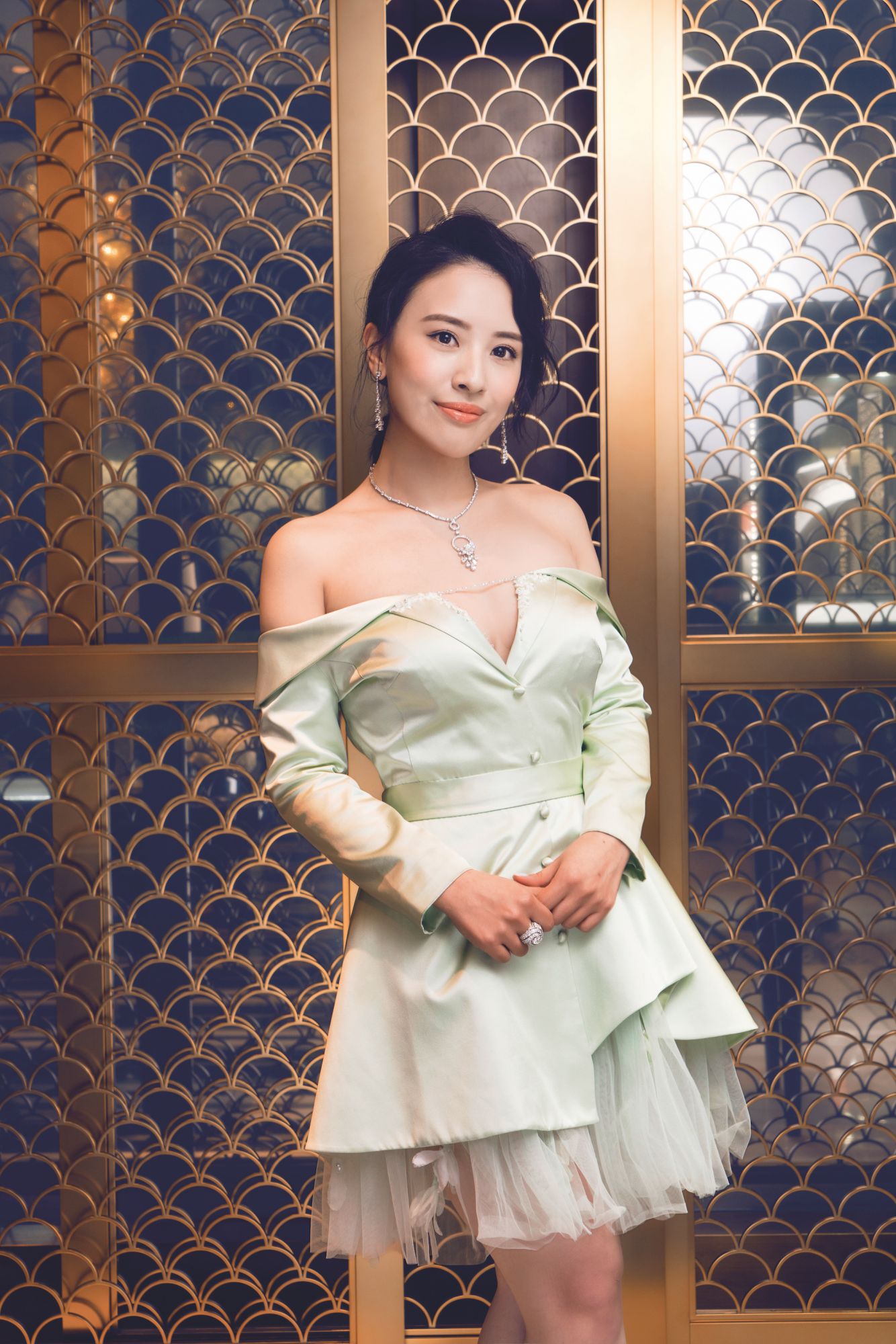 WHY HER?
She's only 24 but Jiali is already the investment director of real estate development company Suzhou Pengyun Group, one of the mainland's top firms in the sector. No surprise there: she has a first-class bachelor's degree in accounting and finance, and a master's in comparative business economics, which she completed with distinction, from University College London.
GUILTY PLEASURE: Sports cars. The faster the better. And designer clothes—give her a Stella McCartney piece and you'll go straight into her good books.
2/9 Leaf Greener
WHY HER?
The former Elle China editor and founder of LEAF magazine, launched on WeChat in 2015, is one of the mainland's most revered fashion stylists and reporters.
PERKS: Aided by her access to every brand in town, your wardrobe would look as sharp as hers.
3/9 Liu Wen
WHY HER?
Not just a beauty, Wen Liu is a pioneer in the modelling world. She was the first Chinese model to walk the Victoria's Secret show, the first Chinese spokesperson for Estée Lauder and the first Asian to make Forbes magazine's annual list of highest-paid models. The New York Times named her "China's first bona fide supermodel" in 2012, and American Vogue put her on its March cover this year—another first, of course.
FASHION UNIFORM: Off the runway it's sneakers, oversized sweatshirts and boyfriend jeans.
4/9 Bao Bao Wan
WHY HER?
Baobao was born into an influential Beijing family, the granddaughter of one of the "Eight Immortals" of the Communist Party, and was the first young mainland woman to be presented at the Bal des Débutantes in Paris. In 2007, she founded Bao Bao Wan Fine Jewelry, which has become one of China's most collectible fine jewellery brands.
CURRENT OBSESSION: Art, Dali in particular.
5/9 Sara Jane Ho
WHY HER?
Former debutante, Harvard Business School graduate, entrepreneur and etiquette maestro, Sara is the mainland's "Miss Manners," the brains behind its first etiquette school, Institute Sarita.
HEADS-UP: She's penned a book on being a refined 21st-century woman, so mind your Ps and Qs.
6/9 Tan Yuan Yuan
WHY HER?
One of the best dancers to come out of Mainland China, Yuanyuan is a principal dancer of the San Francisco Ballet, which she joined in 1995. She has danced all the major classics and was named by Time as one of "Asia's Heroes." That's prima ballerina material.
7/9 Yvonne Chin
WHY HER?
When your mum is the VP of Dior China, good style's set to run in your blood. Which explains why Yvonne is working on launching her own fashion and lifestyle brand later this year—and why she's one
of the most watched socialites in China today.
PERKS: She's really into adventure sports, like rock climbing and bike racing.
8/9 Natasha Lau
WHY HER?
While most kids spend their after-school time watching cartoons and doing homework, Natasha spent it reading fashion glossies and sitting in the front row at fashion weeks all around the world, courtesy of her couture enthusiast mother. It's no shock, then, that she went on to study fashion design at Parsons School of Design in New York and Shanghai and then branched into modelling, becoming the only Asian face in Dolce & Gabbana's new millennial-themed campaign, #DGMillennials. The next big fashion star to come out of China? Watch this space.
CURRENT OBSESSION: The gym and extreme sports. Natasha hits the gym almost every day, but you'll also find her diving, surfing, rock climbing and racing cars.
9/9 Wendy Yu
WHY HER?
With her dad a successful tycoon (Mengtian Group), it was inevitable Wendy would fall for the corporate world. She independently launched her own venture capital company, Yu Capital, in 2015, working with outfits focused on fashion—a passion of hers—and technology. She's also a philanthropist.
GUILTY PLEASURE: A patron of the UK Fashion Trust, Wendy owns many a designer gown.