10 Minutes with Honey Pro Handheld UV Sanitiser Founder, Carmen Yim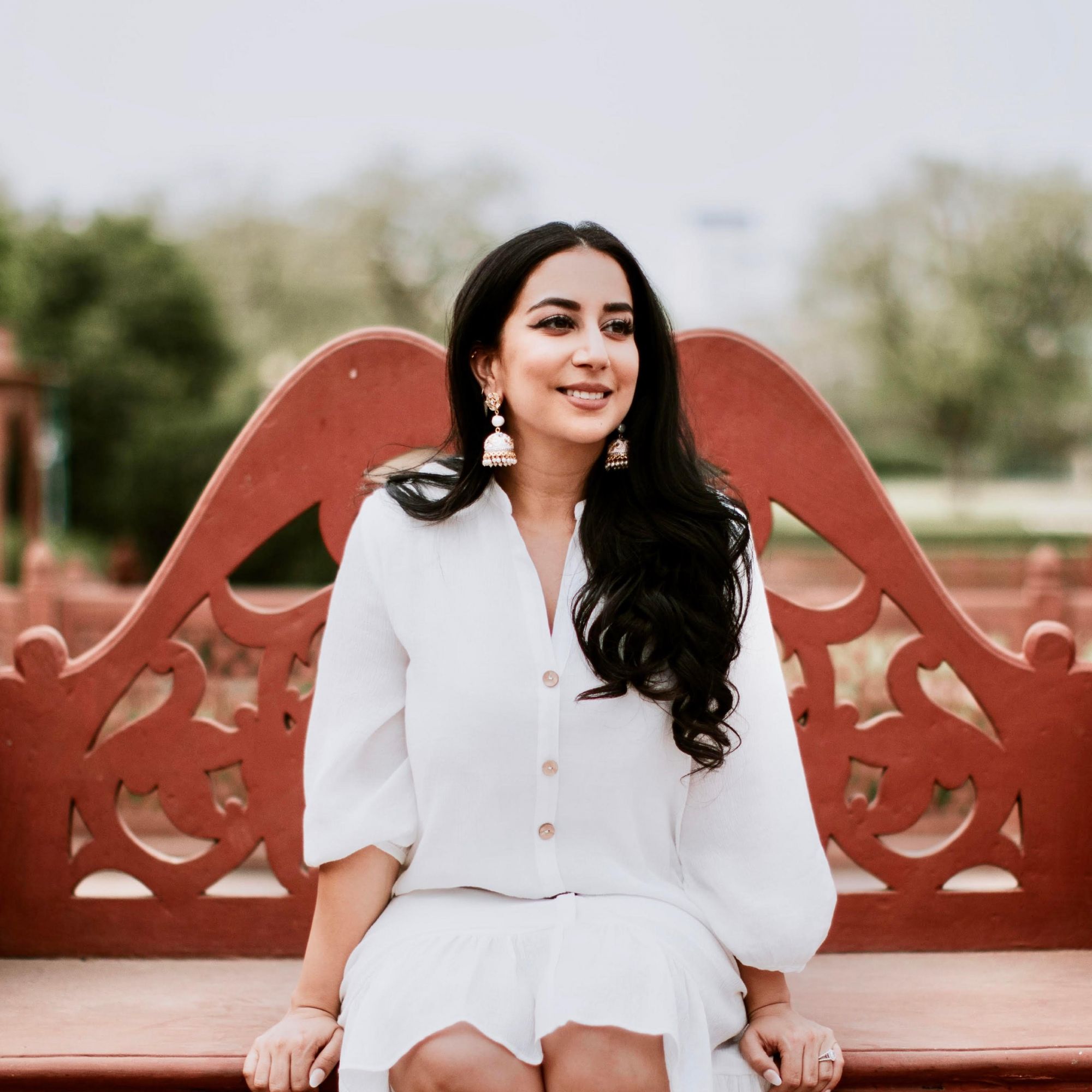 By Tara Sobti
October 14, 2020
Carmen Yim puts style into sanitation with the Honey Pro, a device that kills germs with light and is the latest must-have among Hong Kong's it-crowd
A functional object doesn't have to be ugly: enter the trendy new handheld sanitiser by Carmen Yim. The daughter of Stanley Yim, chairman of electronic goods manufacturer SAS Dragon Holdings, Yim is no stranger to technology and has come a long way since her days studying sociology at the London School of Economics.
When Covid-19 hit earlier this year, Yim, as global marketing director of the newly founded hygiene tech company Life in Motion, set out to create a lightweight UV sanitiser for extra protection on the go.
The new launch should come as no surprise: a look through Carmen's Instagram page shows she has been hard at work all year, partnering with hospitals such as the Yan Chai hospital in Tsuen Wan to distribute essentials like masks and sanitisers to those in need. Continuing in the same vein, Yim's newest honeycomb-shaped launch has become an instant hit with socialites like Liza Wang, Dickson Yu, Alice Chan and Chryseis Tan.
Here, she talks to Tatler about her obsession with washi tapes, prank calling her father and how she and her husband Jeffrey Char spent their first wedding anniversary this year.
See also: Hong Kong's First Sanitising Lifestyle Store Arrives At Landmark Central
What does Hong Kong mean to you?
I was born and raised in Hong Kong: this is home to me.

What was your first job?
I entered the property industry after I graduated and worked as an asset manager, managing clients' asset portfolios and looking for potential investments for them.
What was the inspiration behind Honey Pro?
Hygiene and health are everyone's and every nation's top priorities during this pandemic. We combined our experience and knowledge in LED technology with modern design to help people stay clean and healthy in an easy, simple way.

Why is giving back so important to you?
In a society that is so fast paced and results-driven like Hong Kong, I often find we forget how important it is as humans to stay connected to people, especially to those in need. There is a saying that goes "give back a piece that is given to you". This is something I learnt from watching my parents and their actions in the community.
See also: Meet Taran Chadha, Co-Founder of Fat Chad's, Pondi and Black Salt
How did you spend your first wedding anniversary?
It was a pretty special one year wedding anniversary because we were home all day long due to the situation we are in now [Covid-19]. Although it may not seem particularly romantic, my husband actually took over all the cooking of the day. It was quite amusing to watch and we ended up watching Netflix and falling asleep. Quality time, right?!

What's your favourite family tradition?
It has to be Friday dinners. It's where all my family members gather at my parents place and enjoy a good round of home-cooked food made by my mom.

What are your favourite restaurants in Hong Kong?
I love the family-run cha chaan tengs, especially those that are hidden in the neighbourhood. These places serve the best local comfort dishes and the menus are always so down-to-earth and affordable. You definitely can't miss the opportunity for a good cup of milk tea and egg tart.
See also: Founder of L'Dezen Jewellery Payal Shah Talks Designing for Celebrity Clients
What is the most common misconception about you?
I've often heard things like "you look like you have never had a struggle in your life". But as a matter of fact,
I've wrestled through my adolescent years, student years, work and relationships just like everyone else as a daughter, sister, friend and wife. The challenges are never-ending, but I simply choose to navigate life with a smile on my face.

What is the funniest memory from your childhood?
It would definitely be when my brother and I prank called my dad. I guess it was some kind of nine-year-old's sense of humour because we said we wanted pig feet and duck lips delivered immediately. We could not stop laughing at our fake delivery call.

What are five things you always have in your handbag?
An extra mask, lip balm, hand sanitiser, my phone and my ID card.
See also: Lois Tien, Founder of "SelfWear" Label SoL Gets Comfortable
If you could invite any three people (dead or alive) to a dinner party, who would they be?
My husband Jeffrey and my parents.

Do you collect anything?
I collect washi tape [decorative masking tape] in all kinds of patterns: you name it, I have it. I became a fanatic because ever since I was a little girl, I always kept journals to record my thoughts, whether they were good or bad. But I always thought words were not enough to capture my mood so I began putting patterned tapes in my journal as a way to capture my mood, and my collection went from two rolls to 40—and growing.
What's the most expensive thing you own?
It has to be the ruby stone ring I received from my mom as a gift on my engagement day. I cherish it because it has been passed down through generations. It might not be worth much money but it certainly doesn't make it any less loved with so much history and meaning attached to it.
What is one thing you'd still like to achieve?
I want to live a life of service by giving back to the community; by lending a hand to those that are in need. If there is a slight chance that we can create a meaningful and positive change in someone else's life, we might be empowering them later to be the ones transforming lives of other communities.