Do Artists Become More Interesting After They Die?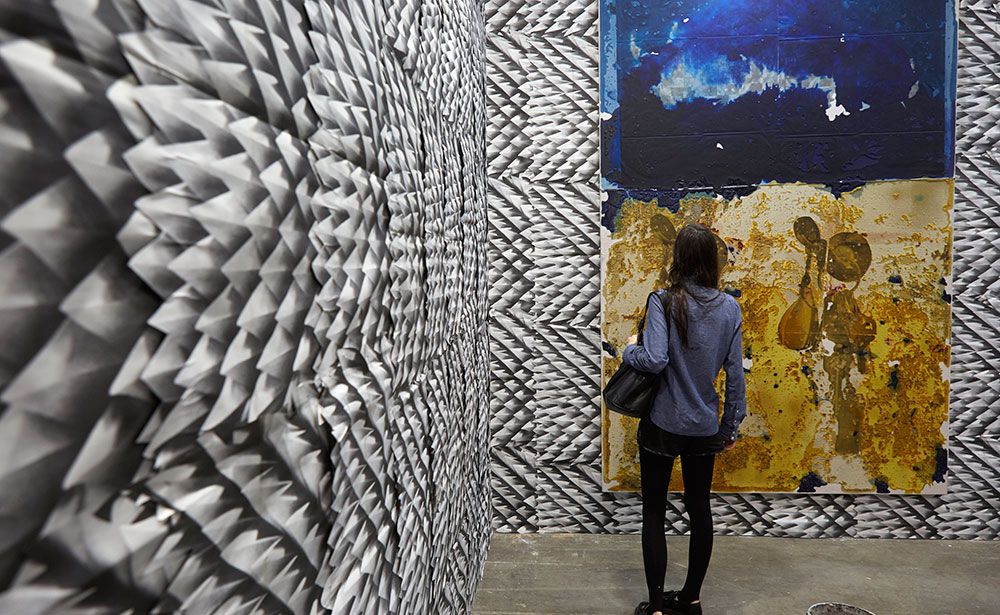 In this month's great debate, Greg Mcnamara and Bonnie Chan Woo weigh in on the topic by voicing out contrasting opinions
The Great Debate is a monthly Hong Kong Tatler series that focuses on the issues that divide opinion. In the March issue, our thoughts turned to the topic on whether or not do artists become more interesting after they die – read the motions put forth by Greg Mcnamara and Bonnie Chan Woo below, and let us know your thoughts by tweeting us on @hongkongtatler.
---
Bonnie says...NO
Most people are at their most interesting when they are alive and that truism applies to artists, who are mortal just like us. It is true that there are a few artists who only gained significance after they died.
We all know about the misfortunes of the likes of Modigliani and Van Gogh who achieved fame after their death. But I would argue any art lover would prefer to know the artists while they were alive, rather than to learn about them after their death.
Their living and breathing souls together with their evolving works are far more interesting than archives inviting retrospective scholarly discussion. For an artist to become more interesting after death, they'd have to have been misunderstood and underappreciated in life.
With the speed information travels in our digital age, coupled with our insatiable desire for new ideas and art, it is getting harder for any interesting talent to go undiscovered for long. So I am sceptical about the likelihood of any artist only becoming interesting after death. Artists are most interesting when they are emerging, evolving and living.
Bonnie is a board member of Para Site
---
Jehan says...NO
Tragically, an artist does "not" become more interesting after they die (they merely become less productive). Art makes an artist interesting, not the other way around. Unless you're James Franco, in which case, either way you're out of luck.
The inherent qualities that embody a great artwork…technique, liveliness, concept, and a notion of beauty…these are all articulated by the artist in the form of the artwork and transferred from the artist's hand to the body of the work. The better the translation, the better the artwork. When an artist passes away, the tint of their personality fades like the tide receding from the shore.
What's left is their art, and that's it. Picasso was a Lothario with the ladies, but his legacy is his brilliance with a brush, not his persistence with his…well, you know what I'm saying. Finally, an artist's life is only one of many ingredients that catalyze their art.
Life experience is important, but so is education, tenacity, fearlessness, and skill to name a few. If a colorful life is what underpins an artist's practice, then nearly every celebrity could be at the Venice Biennale. But it's how they shape that life into concept and form that makes art.
Art often imitates life, and this can be sublime. But life that imitates art is never as beautiful as the art and rarely as interesting as real life.
Jehan Chu is an Art Advisor
---
Greg says...YES
Only when an artist dies can we truly comprehend the full extent of what they have achieved. We are forced to view them in the context of their entire life's practice, not simply what they are producing at a specific moment. Through this we discover the truth of their work in the context of their entire oeuvre.
The greatest artists or movements were often dramatically unsuccessful in their lifetime; the impressionists were seen as blasphemous in the 19th and 20th centuries, yet now their movement is one of the most coveted and recognised.
The rebels of their time, who no one understood, are now considered to be the greats. After the death of a great artist, the art world goes wild. Museums and galleries hold retrospectives that are compelling and exciting. In the art market, demand increases and prices soar.
The 10 most expensive works of art ever sold have all been by deceased artists. That is not to say contemporary artists are not interesting, simply that they become increasingly so after they die. Only time and retrospection can tell us where an artist will stand in the canon of art history.
Greg is the founder of McNamara Art Projects
---
Evan says.... YES
Each artist has his or her unique career paths. Some may have their "break-through" or major recognition early, mid or late career in life. As such, the level of attention he or she deserves is not a directly correlated to his or her death. The historical context, the peer group, the quality and evolution and ultimately the importance of the artist's works are often a result of the judgement of art curators, patrons, collectors, museums or institutions or the public.
Having said that, if an artist is highly recognized or continues to be receive attention from curators, collectors and institutions, his or her death may positively impact the value of his or her works, due to a potential lack of supply or difficult in obtaining his works!
Evan is the Managing Partner at MCL Financial Group
---