10 Minutes With: Gianni Melwani, Ikigai Co-founder, Wellness Expert And Yogi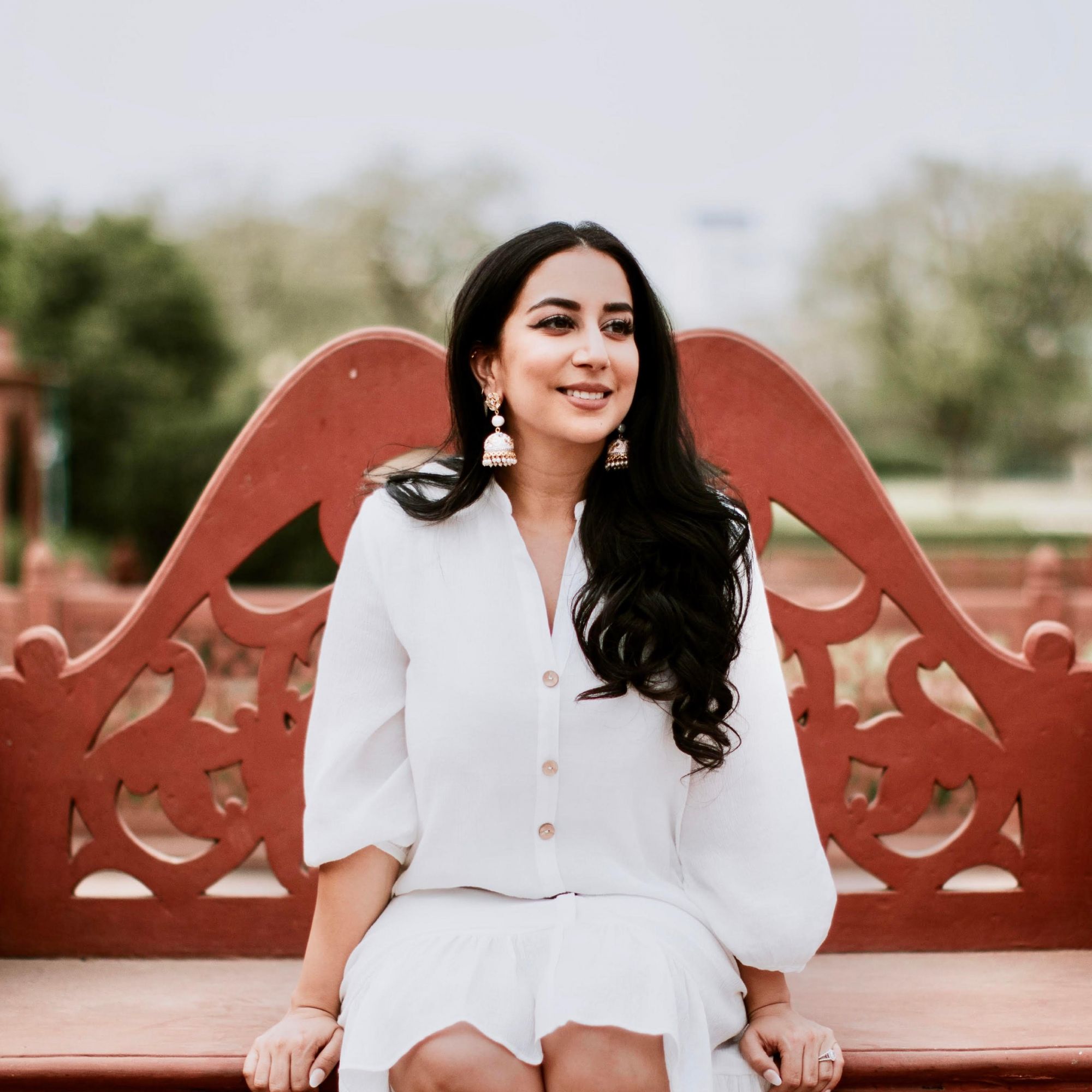 By Tara Sobti
April 15, 2021
Gianni Melwani talks to Tatler about an injury that changed his career trajectory, and the opening of his second branch of Ikigai, a wellness space located in Central
Ikigai, the boutique fitness centre with branches in Tsim Sha Tsui and Central, is the brainchild of Hong Kong born and bred wellness expert, Gianni Melwani. The half-Persian, half-Indian Psychology major did not originally set out to work in wellness, but the universe had other plans. In 2015, he co-founded the Hybrid Group to organise live concerts around the city, though Melwani says it was never his true calling.
A sports injury serendipitously catapulted him into the practice of yoga and he's never looked back since. Through the Hybrid Group, he transitioned from concert promotion to developing Hong Kong's largest wellness festival. Iris: Your Escape is a two-day event that gathers more than 4,000 participants under the banner of promoting health in Hong Kong. He talks to Tatler about mental health and his proudest career moment so far.
What does Hong Kong mean to you?
Hong Kong has been my home throughout for most of my life. I have met some of the best people I know here. It's a place full of opportunities, and I have made lifelong memories here for which I am truly grateful.
Were you always in the wellness space?
No, but I always found the human mind particularly fascinating. I grew up with an athletic background, winning athletic school competitions at the German Swiss International School and captaining our football team throughout high school. I then went on to live and play football, first in Brazil then the US, where I simultaneously completed my studies.
I was around 16 years old when I went to Porto Alegre in the south of Brazil [to play football]. It was a professional academy called Gremio FC where many great Brazilian professionals came from, including the likes of Ronaldinho, Emerson, Douglas Costa and Lucas Leiva. I played for the under-18 age group category for the club. It was a special time in my life that I will never forget. I came back to Hong Kong and taught at a Brazilian soccer academy here, training young children between the ages eight and 16. But then I suffered a hip and ankle injury and it wasn't a very pleasant time. Back then, I neither had the knowledge nor the expertise to complete my rehab correctly, nor did I understand my body. I read online that yoga had helped many professional athletes have longer careers and remain injury-free. That was enough motivation for me to attend my first yoga class. From that moment on, I knew there was something special about the practice. Over the years, yoga transitioned from a physical activity to a spiritual journey for me.
Describe your business ventures in one sentence.
To put it simply: bringing people together.
Tell us about Ikigai's new space in Central.
We came across a hidden gem of a location, literally in the heart of Central, which is very convenient and accessible. Ikigai has something for everyone: it's a space to unwind, relax, re-energise and become physically and mentally strong, depending on what you are looking for. We tried to make our studio accommodating enough to meet the needs of busy Hongkongers. It's a nicely designed, bright, comfortable space, plus I'm pretty happy with the way our showers turned out.
Mental health has become a hot topic, especially during the pandemic. How do your classes help with this?
I don't believe it is getting the attention it deserves. I think there is a bit more awareness about it, but there can be a lot more. Yoga and meditation classes offer steps to help with mental health. There are numerous benefits that can easily be found with a simple Google search, but ultimately, the real change comes from a consistent and devoted effort outside a classroom setting. It is not just our studio classes that can help; the health and wellness industry as a whole can, too.
What was your proudest career moment?
This year was probably my proudest in my career. It was a tough year with Covid-19, and my business partner Aymeric Vollant and I decided it was either sink or swim. We decided to swim. The ability to overcome those challenges together was the best I've felt in my career thus far. I feel blessed to be the co-founder of Ikigai.
Who are your role models?
I look up to my parents and how they've treated our family. I look up to my business partner, Aymeric, too. We're a yin-and-yang team and I really respect how he handles things differently to me. Then there's my guru and teacher, Arvind [Singh]. He has always helped me with important advice. We have spiritual discussions and he helps me tackle problems and makes me see things with clarity. Finally, there's my friend and professional football player Aleks [Shliakotin], who taught me about football. Lastly, my wife Leah [F Melwani[. I enjoy her playful and cheerful approach to life.
What is a common misconception about you?
That I am very serious. Those who don't know me personally may perceive me as this composed, calm and serious guy who's all about meditation and yoga. But when I come home at night, I am a goofball. I dance around the house with my wife; we laugh a lot and don't take ourselves too seriously.
What are your three favourite things to do?
I love good quality food, and am always on the hunt for new restaurants to try. I really enjoy listening to music. I love to be inside, turning on the aircon, making it cool, putting on a show or movie and just chilling out.
What are you hilariously bad at?
Singing. I'm afraid I'm a poor singer [laughs].
Which company do you love so much that you would happily be their spokesperson?
I give so much credit to my fantastic mattress. It's called the NOA mattress. Every time I stay in a hotel, have a staycation or go on holiday, I compare the bed there to my bed at home. I'm not being paid to say this, but the NOA mattress has made my bed the most comfortable bed I've ever slept in.
What is your favourite childhood memory?
Getting my dog, Krispy, has to be my favourite childhood memory. I was surprised with a little miniature Schnauzer for my eighth birthday. It was one of the best moments of my life and she left us with lots of fond memories.
If a movie was made of your life, which actor would you want to play you and why?
Riz Ahmed. We kind of look similar and I think he's a fantastic actor. He'd have to grow a strong beard for it though—that's a must [laughs].
See also: Kelvin Lei, CEO & Co-Founder of Aqumon, Shares The Best Piece Of Advice He's Ever Received