Hong Kong's Most Eligible Bachelorettes: 2019 Edition
Editors of the Hong Kong Tatler scoured to find them—the sort of jet-setting, merger-making, brainy beauties that any man (or woman) would fawn over. But between running hotels, restaurants and fashion empires, as well as being philanthropists working to make the world a better place, these high-flying women barely touch the ground. They are the most swipe-right of city slickers, stars and socialites, but the question is: can anyone pin them down?
1/13 Amanda Cheung
WHY HER? Hong Kong Tatler's 'Most Promising Lady' in 2014, Amanda has certainly exceeded all expectations—graduating from Cambridge University and sharing the importance of philanthropy through her mother Michelle Ong's First Initiative Foundation, which she has become more actively involved in since moving back to Hong Kong.
See also: The Next Step With Amanda Cheung
2/13 Dee Poon
WHY HER? A Harvard graduate and the managing director and chief brand officer of PYE—the retail arm of Esquel—Hong Kong Tatler September 2018 cover star Dee has created a name for herself and is now using her influence to highlight the importance of eco-friendly business and sustainable manufacturing.
PSST: Better brush up on your art intel, as Dee is a passionate patron of the arts. She even sits on the international councils of both the Museum of Modern Art in New York and Tate in London.
3/13 Yen Kuok
WHY HER? After graduating from Stanford University, Yen—the youngest daughter of Malaysian Billionaire Robert Kuok—took her passion for fashion to the next level founding her own fashion company – Guiltless, selling luxury pre-loved items online after she noticed a gap in the Asian market for consignment websites.
PLUS: Super down to earth and unashamedly goofy on the 'gram, Yen knows how to let her hair down and not take things too seriously—a rare quality in these circles!
See also: How To Dress Like Yen Kuok Of Guiltless
4/13 Sabrina Ho
WHY HER? Sabrina has quite a few titles under her belt—including being the executive director and CEO of Poly Auction Macau as well as the founder of Chiu Yeng Culture. Not dissimilar to her family she's worked hard to transform Macau into a renowned art and culture destination
5/13 Helen Ma
WHY HER? Helen is a founding partner of Manna Group International, providing high-end food and beverage catering, recently also opening the Muse Patisserie. Whilst her work is important, being mother to her daughter Shyme is definitely her favourite role.
PSST: Helen is widely known as one of Hong Kong's most stylish fashionistas.
6/13 Pearl Shek
WHY HER? A London Imperial College Business School graduate, Pearl continues to launch numerous restaurants in Hong Kong—starting with Isono and Vasco, followed by wildly successful Thai restaurants Apinara and Nara. She's passionate about the importance of working alongside and empowering women.
7/13 Ruth Chao
WHY HER? Originally launching creative agency, Indicube, with business partner Antonia Li, Ruth has since founded her own design agency, Ruth Chao Studio.
PSST: Ruth has won 15 international design awards in her career so far.
8/13 Shelley Lee-Davies
WHY HER? Sister of environmental activist Sean Lee-Davies, Shelley has a huge passion for health and wellness and consistently promotes the importance of having a conscious lifestyle. In 2010 she produced and directed a documentary 'Planeat' advocating the importance of a plant-based lifestyle, and is currently working with a new company called Fat Baby Foods.
NATURAL HABITAT: Anywhere outdoors, especially if animals are involved.
9/13 Eleanor Lam
WHY HER? The daughter of tycoon Peter Lam and actress-turned-artist Lynn Hsieh has an addictive mix of beauty, affluence and charm. Add to that the fact she's a fabulous clothes horse and it's no surprise her Instagram following is 149,000. She's an influencer on the rise, with brands clamouring to dress her.
CAVEAT: You'd better be comfortable playing "Instagram husband" now and then.
10/13 Queenie Rosita Law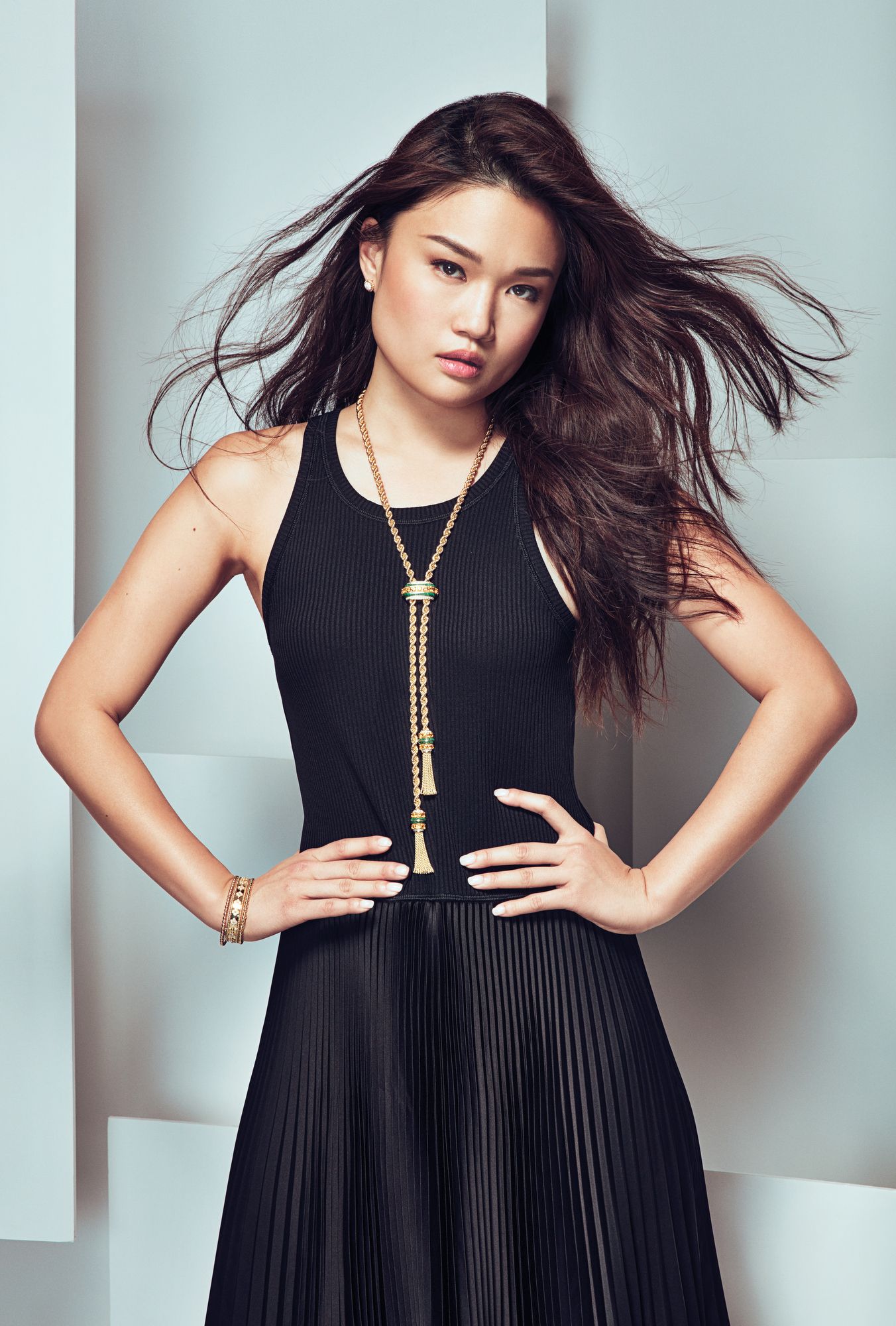 WHY HER? Not only did she put the ordeal of her 2015 kidnapping behind her, but she turned the ordeal into something positive by setting up creative agency Q Studio as an outlet for her beautiful artwork.
11/13 Antonia Li
WHY HER? Antonia is a fashion fan and avid watch collector, who has starred in social media campaigns for Tod's, Hogan, Roger Vivier and Fendi. She is passionate about fitness, travelling to exotic locations around the world and adores her schnauzer-poodle, Casper.
PSST: She's big into kickboxing, so best stay in her good books.
12/13 Antonia Da Cruz
WHY HER? The daughter of prominent jockey-turned-trainer Tony Cruz, Antonia was most recently the general manager of fitness membership start-up GuavaPass in Hong Kong. She's quick-witted, toned and loves to travel. Place your bets.
PERKS: VIP treatment at the racecourse.
13/13 Nadia Harilela
WHY HER? The daughter of Reyna and Mahesh Harilela grew up in the famous Harilela Mansion before studying at Pepperdine University in LA. She's now a freelance stylist in Hong Kong.
LIKES: Dogs. A lot. Be prepared to live with a rescue dog or 10.