Hong Kong Ballet Presents The Nutcracker Christmas Benefit this Boxing Day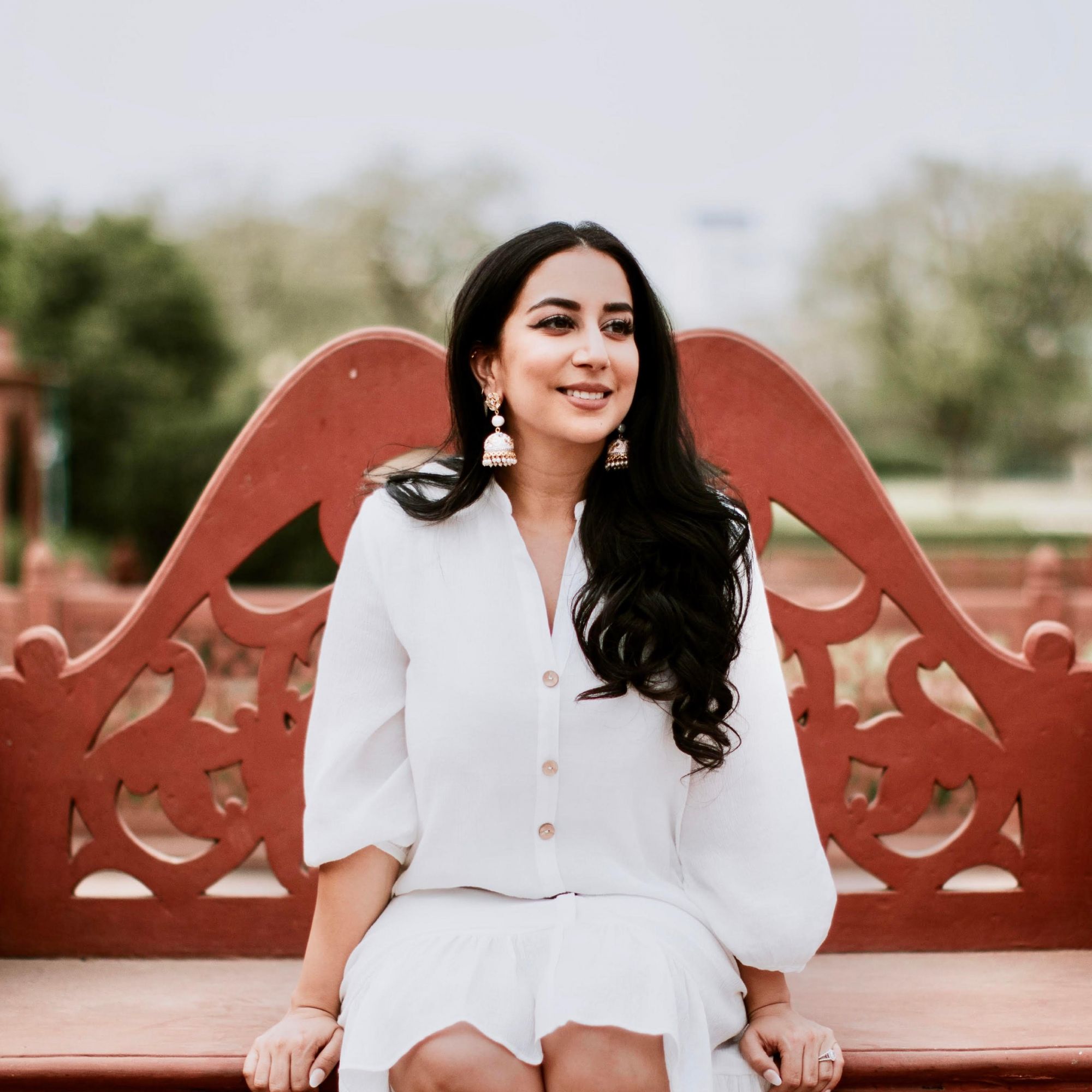 By Tara Sobti
December 18, 2020
Tatler talks to the co-chairs of Hong Kong Ballet's The Nutcracker Christmas Benefit organising committee Colleen Yu Fung, Emily Lam-Ho, Lillian Lee Fong, artistic director Septime Webre and creative director of the Nutcracker Children's performance, Deirdre Fu-Tcheng ahead of the virtual Nutcracker Christmas Benefit, taking place on December 26
For the events industry, agility and adaptability have been key to their survival in 2020. Every year, to kick off the festive season, the Hong Kong Ballet organises a show-stopping Nutcracker Christmas Benefit, in which children aged 1.5 to 12 perform alongside professional dancers to raise money for the dance company. Due to the fourth wave of Covid-19 causing restrictions to be tightened in Hong Kong, the children's performance set to Tchaikovsky's classic score will now be viewed online on December 26. The action may play out on a screen, but that doesn't mean the team still don't have a few surprises up its sleeve.
Here, we chat with the team behind the benefit to see how they've adapted to the changing circumstances, what they are doing to keep spirits alive and most importantly, how ballet fans can help this holiday season.
See also: 4 Hong Kong Events You Can't Miss In December 2020
How did you all become involved with the Hong Kong Ballet?
Colleen Yu Fung: The time I first got involved with the Hong Kong Ballet was six years ago as I joined the Hong Kong Ballet Ball committee to support the ball back then. I was then asked to join and support The Nutcracker Christmas Benefit in 2016. It's my third year co-chairing the event.
Emily Lam-Ho: Back in 2015, the benefit committee's former co-chair Anne Wang Liu invited my family to our very first Nutcracker performance. There, I experienced the most joyous festive event my whole family enjoyed, and since then it has become a family tradition to attend every year. I grew up taking ballet lessons and my daughter has inherited my love for this beautiful art. So in 2018, as soon as my daughter was able to perform, I joined the benefit committee as a member. This year is my first year as co-chair.
Lillian Lee Fong: My first encounter with the Hong Kong Ballet dates back to the nineties when I was still in high school. Back then, my dance teacher Mary Griffiths at King George V School was one of the founding members of Hong Kong Ballet. Over the years, I kept up to date with the company's latest news and developments even though I had stopped training. I was invited to join The Hong Kong Ballet Guild six years ago and also took part in the Hong Kong Ballet Ball Committee in 2017. This is my first year co-chairing The Nutcracker Christmas Benefit.
How long in advance did you begin planning this winter event?
CYF: We began planning pretty much right after last year's event by locking down the date and deciding on the venue. Due to Covid-19, we haven't had the chance to welcome our other organising committee members at our welcome luncheon which usually helps kickstart the whole planning process so this year, and we've relied heavily on email, chat apps and other electronic means of video-conferencing. It has been a very big challenge planning for both 2019 and 2020 benefits but thanks to the amazing team at the Hong Kong Ballet and the wonderful committee, it has been a blessing to still have our benefit in some form when most of the charity events in town have unfortunately been cancelled. The families and kids always look forward to this event, and we are certainly lucky to still be able to celebrate and support this cause every year since its inception.
How did you manage to shift The Nutcracker Christmas Benefit to a virtual benefit just two weeks before the original event date?
ELH: The planning certainly didn't start two weeks before the original event date. Throughout the year, we have been monitoring the Covid-19 situation and the Hong Kong Ballet team has been planning with all possible scenarios in mind. In November, with the committee's collective approval, we decided to go ahead and plan an in-person event with a pre-recorded performance video. The sudden rise in cases caused us to reassess the situation and we quickly changed to a virtual benefit instead. Every partner including the production team and our venue partner Hong Kong Ocean Park Marriott Hotel have been very accommodating and thoughtful, presenting us with many creative ideas to help make this virtual benefit option possible. We are looking forward to delivering a very unique and heartwarming experience to every family and we hope everyone can still feel the true joy of the festive season and enjoy a very special performance carefully put together by the amazing team, choreographers, video editing team and most importantly the little performers. We are very blessed that the rehearsals and recording sessions were not impacted by Covid-19 at all!
We decided to be more eco-friendly, so we eliminated the use of paper invitation cards and got rid of all the physical event programmes and booklets. We decided to digitise those aspects of the event. So when the decision was made to change to a virtual benefit, we could easily amend the dates and details and resend the invite.
How has your fundraising been impacted because of Covid-19?
LLF: The fundraising environment has severely been impacted all around Hong Kong as most businesses have been gravely hit by Covid-19. However, we are pleased to have found many partners and sponsors who are willing to help Hong Kong Ballet and our benefit in many ways—not only have we been fortunate to find many friends to support the cause and join the committee, we have also been able to find various brand sponsors to donate their products and services for our silent auction.
Also, we are grateful and blessed for all the support shown by our committee members. We actually have a record high of the total number of silent auction items this year.
How do you keep the spirit of giving alive in this uncertain time?
CYF: This is definitely a time for giving back and offering a helping hand. Everyone is in need in one way or another. While we think it is difficult to solicit large donations in this current environment, what we find is that everyone is now more open to collaborate and offer support in different forms, and on the receiving end, we certainly feel the attention and effort that different partners are putting in to help make things work. The concept of giving has definitely been redefined: it is not just about monetary donation, and what donors and companies get out of it, but about how to support the cause and the people in need.
Where did the idea to serve canapés to people's homes come from?
ELH: Christmas is a time to eat, drink and be merry with family and friends. Even if we can't gather for this festive luncheon, we'd still like to bring Christmas to the homes of our committee members to celebrate the benefit at home.
The canapé sets will be delivered in our beautifully designed Christmas, Nutcracker-themed, sustainable boxes that can be converted into a three-tier Christmas tree tower. This is a wonderful collaboration between Hong Kong Ballet's creative team and our hotel partner, the Hong Kong Ocean Park Marriott Hotel.
Also, we wanted to make it as sustainable as possible, therefore we opted to use paper cardboard canapés instead of single-use plastic containers, which are bad for the environment. A Nutcracker Wonderhat arts and crafts experience supported by Yum Me Play will also be delivered to the guests' homes to make the whole benefit more fun and festive.
How can people tune in to the performance and where can they make a donation?
LLF: The guests will enjoy the performance online during the virtual benefit. There will be live auctions, silent auctions and the option to make a pledge during the benefit. We will use a special auction system that allows the guests to bid and donate on mobile phones with just a few clicks. We will keep silent auctions and silent pledges open until January 31, 2021, so guests will have plenty of time to bid (and outbid each other) on their favourite items.
For Make a Pledge, we are mainly supporting Hong Kong Ballet's new outreach and community programme Silver Ballet, which makes ballet more accessible for senior citizens. With schools going virtual and many extra-curricular activities cancelled, Hong Kong Ballet actively seeks ways to help the community continue to learn about ballet and stay active online.
To add some festive elements, we offer Hong Kong Ballet holiday charity lucky bags for sale. Each bag contains 10 delightful gifts and toys suitable for both children and adults. With a HK$500 donation, the guests will get one of these lucky bags for themselves or their loved ones.
How did you feel when you heard that this event was going to be shifted from a physical event to a virtual one?
Septime Webre: We've all come to expect the unexpected, so my first reaction was—Ok, if we can't gather together to celebrate the holidays, how can we make the Nutcracker experience as special as it can be for everyone at home? And we went to work to plan something really charming, intimate and personal.
Deirdre Fu Tcheng: We actually felt inspired and excited in a way since a film version of the show may allow us to present something more surreal and magical that a live version of the show may not.
Describe the dynamic between the artistic director and choreographer.
SW: Every step of the way, the experience of the children involved has been our priority. We want kids involved in The Nutcracker Christmas Benefit to fall in love with ballet to ensure they have a lifelong love of ballet. We're all united on that front, so working together has been easy.
DFT: All our choreographers have long time experience working with children and it is to their credit that captivating dance pieces were created showcasing the best of the kids' abilities while working within a limited rehearsal time.
Considering the physical nature of dance, how were rehearsals impacted by Covid-19?
SW: We certainly took steps to ensure everyone's safety by rehearsing in small groups, always with masks and with appropriate heightened hygiene measures, and sadly, we eliminated my favourite part of the experience: having all 48 kids involved dancing the finale together. All in all, I think we did a great job in making safety our first priority.
DFT: Due to Covid-19, we reduced the number of the rehearsals and also cut down the duration of each rehearsal session, and we completed the rehearsals and filming before the fourth wave of Covid-19.
What can audiences expect this year?
SW: A really cozy holiday time at home with a special Nutcracker Christmas canapé set delivered to everyone's home, engaging experiences together online and the premiere of a very special new film: our 30-minute The Nutcracker children's performance, which isthis year released as a professional video with special effects.
Could you share the creative process behind the preparation of this video?
SW: When we learned the event had to go digital, DFT, Linda Fung and I went into overdrive, working with Ron Chiu, to begin reimagining our performance as a short film—not merely capturing a live performance, but something that felt like a real holiday movie—shot in my apartment and on a green screen which was then transformed into a magical journey up a Christmas tree by an animator.
DFT: From the rewriting of the script to the creation of the story board; from the design of the costumes to the editing of many hours of footage, every step has been a dedicated team effort drawing together many creative talents.
SW: And the effect is both epic and wonderfully home-spun and intimate.
Septime, what was it like filming it in your apartment?
SW: It was 12 hours of chaos and lots of fun.
Why do you think The Nutcracker has become synonymous with the festive season?
SW: The Nutcracker tells a heart-warming tale of a little girl's dreams, all set to an amazing musical score. It embodies all we love about the magic and wonder of the holidays.
DFC: It is a story of hope and transcends reality with fantastical elements. Staying positive and maintaining hope is especially important this Christmas.
See also: Hong Kong Ballet's Artistic Director Septime Webre On Reimagining Shakespeare's Romeo & Juliet
The Event