In Design We Trust: In Conversation with Members of the Ambassadors of Design Ball's Benefit Committee
Alan Lo, Antonia Li, Ruth Chao, Joyce Tam, and Vicky Lam speak to us about the importance of good design and why creativity is essential to bettering Hong Kong's future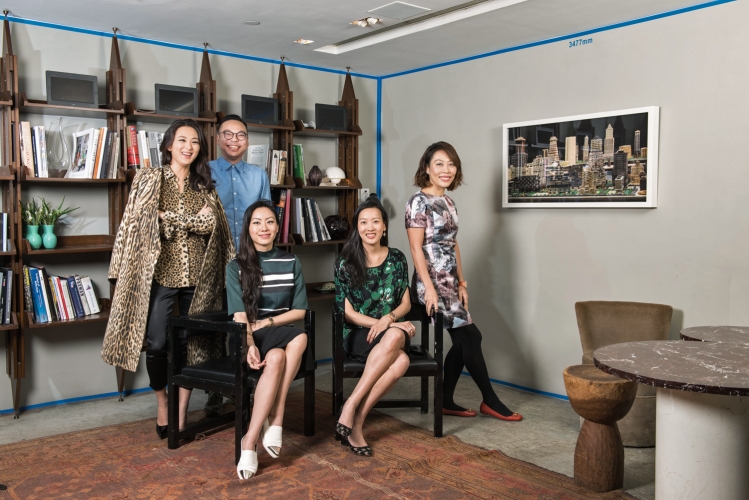 For those who are not familiar with the Ambassadors of Design (AOD), it was founded in 2006 on the belief that culturual and creative experiences can enliven cities and foster individual and communal growth. Fundamentally, the AOD is a non-profit organisation that aims to promote the rich history and diversity that makes Hong Kong a global design hub.
The Ambassadors' of Design Balls Benefit Committee members consist of Alan Lo, Joyce Tam, Michelle Cheng-Chan, Antonia Li, Ruth Chao, Vicky Lam, Levina Li-Cadman, Vinay Melwani, Katherine Schaefer, William To, and Evelyn Yo.
Following the 2015 Ambassadors' of Design Ball yesterday evening, we spoke with a few members of the Ball's Benefit Committee about the importance good design, the Ambassadors of Design's progress to date, and why nurturing creativity is essential to the future of Hong Kong:
---
Creativity Is…
"Creativity is exploration and expression. In art it is free and boundless; in design, it is a balance of aesthetics and practicality. To me, creativity is as Albert Einstein says, intelligence having fun." – Ruth Chao
---
Where Does Hong Kong Stand on a Global Scale?
"London, Paris and New York in many ways are mature cities entrenched in their high temples of design, arts and culture with their many famed museums, performance venues, fairs and 'friezes'. Hong Kong, as a comparatively younger city is more fluid, and has a creative force that is dynamic and constantly evolving to adapt to the trends but also the challenges of these contemporary times. Young designers from this region no longer rely on 'orientalism' as their creative signatures but produce daring, cutting edge works and its very exciting to witness." – Alan Lo
---
AOD's Plans in 2016…
"Design Trust aims to broaden both our research and cultural project grants in terms of size of the grants as well as the number of grants in the coming years. We aim to work with more institutions around the world to identify the best designers or design researchers that will contribute to both Hong Kong and the Pearl River Delta. We look forward to fostering more impactful tatler_stories in the region!" – Joyce Tam
---
AOD's Progress to Date: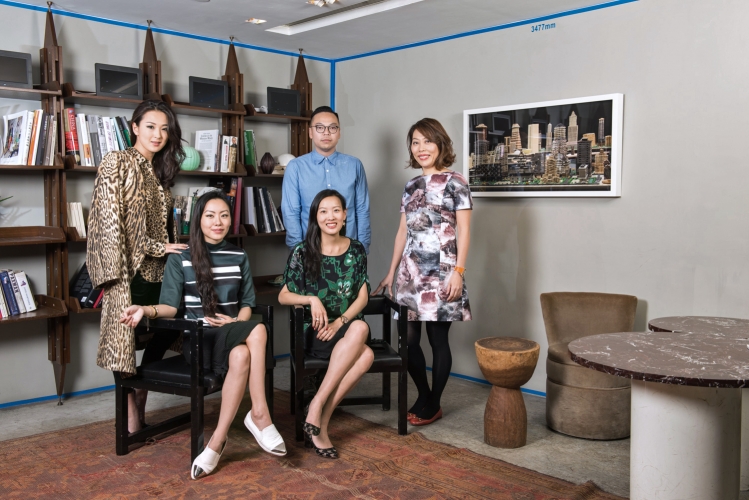 "2016 marks a decade since the inception of the Ambassadors of Design, when we first started discussed the idea of forming an organisation to support designers, we made it our mandate to support the emerging designers, especially local talent who needed help with exposure, structure, framework and overall support as they launched their careers. We introduced many firsts to the city such as Pecha Kucha, DeTour – a multiday festival of design, art and culture, fairs such as Building Asia Brick by Brick etc.
Today, as we celebrate the first anniversary of Design Trust our grant-making platform, we have increased our reach to provide support for not just early career designers but to embrace meaningful projects, with deeper research goals and with more impactful outcomes. These come in the form of applications by both institutions and individuals from around the world. In our first year, we have disbursed over HK$1million in grants to parties from as far as the United States, The Netherlands, Italy and the UK to within the Greater Pearl River Delta Region such as Shenzhen, Macau and of course, Hong Kong." – Alan Lo
---
The Importance of Design:
"Great design enhances the enjoyment of any experience whether its a beautiful café where you can relax or a user-friendly website where you can browse or shop with ease. Essentialy, great design invites you to return again, and again. It's a win-win situation for both businesses and consumer." – Antonia Li
---
AOD/DT's Upcoming Initiatives:
"The Ambassadors of Design and the Design Trust continue to provide grants to the projects that is meaningful to the Pearl River Delta. Hopefully this means that we as an audience will continue to see better exhibitions. We hope to attract and collaborate with more designers and researchers who will help to add to Hong Kong's diverse creative community – and to really strengthening Hong Kong's creative position in the East." – Vicky Lam
---
Photography by King Fung
Special thanks to Duddell's