10 Minutes With Actress, Beauty Mogul and Food Blogger Jessica Jann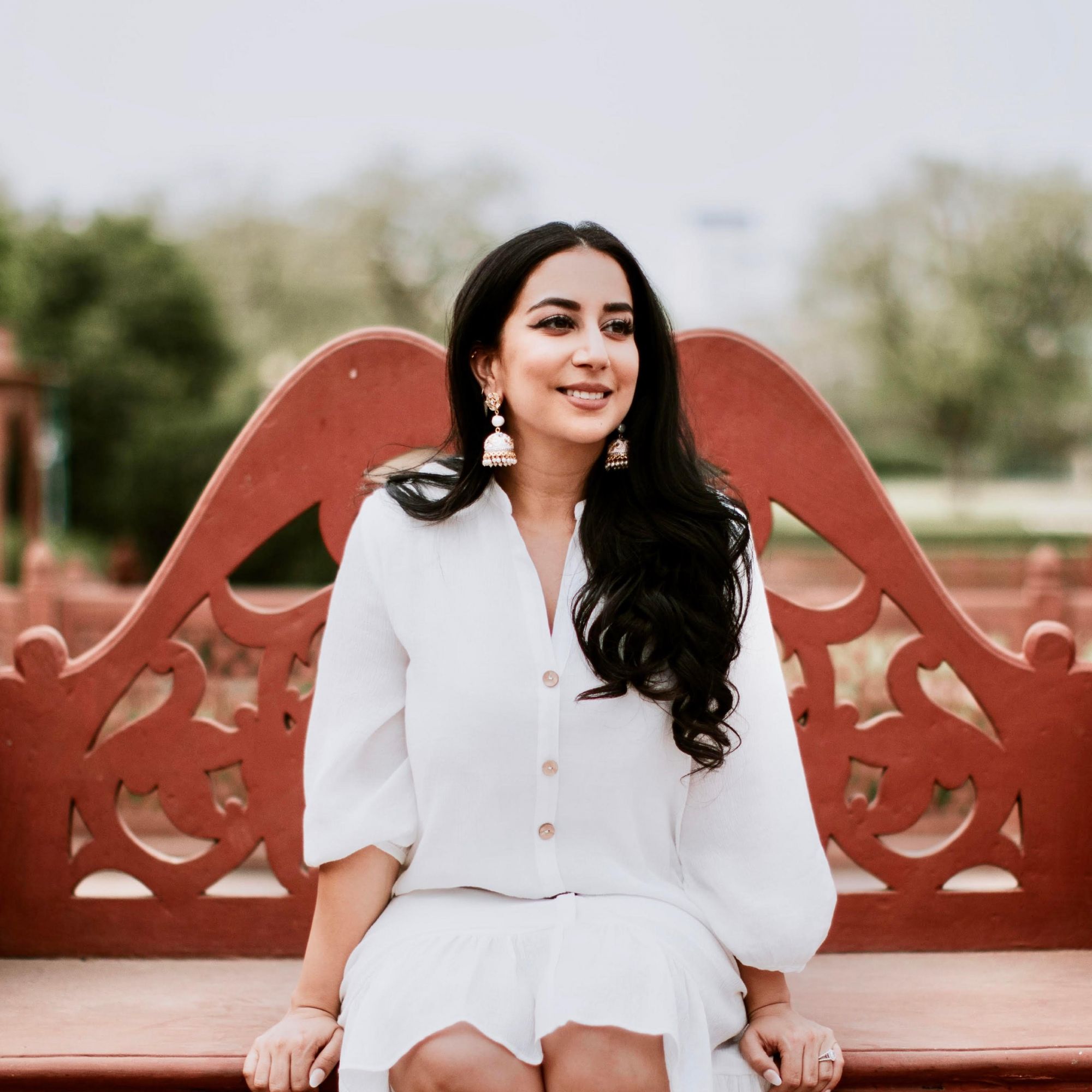 By Tara Sobti
October 30, 2020
Enter the Fat Dragon star, Jessica Jann has a lot on her plate juggling her acting career, influencer marketing agency Explosive, and skincare clinic Jessica Beauty in Tsim Sha Tsui.
By the age of 30, actress Jessica Jann already has an extensive list of movie credits under her belt. While most eight-year-olds were playing on the swings and slides, Jann was co-starring alongside Hollywood heavyweight Mel Gibson in Lethal Weapon 4. Since then, the California-born, Hong Kong-based screen siren has appeared in other films such as Easy A, starring Emma Stone and a string of Nickelodeon and Disney favourites like iCarly and the Jonas Brothers movie.
With a mentor like Donnie Yen, it's no wonder she never tires even while juggling her personal life and auditions, and running Explosive, a full-service influencer marketing agency, which boasts clients such as Netflix, Marvel and Bloomingdales, and spearheading operations for her beauty center, Jessica Beauty which specialises in aesthetic treatments from hydro peels to meso skin therapy and laser hair removal. She blogs too, using her platform eatwithjess.com to recommend the tastiest treats around the city.
With high hopes to one day work with Mindy Kaling and Ron Howard, she talks to Tatler about her most painful scene, funny fan encounters, the wildest thing she's ever had to do to book an acting job.
See also: Floral Fantasy: The Wedding Of Jessica Jann And Kenneth King
What does Hong Kong mean to you?
Hong Kong is an amazing city filled with energy, opportunities and amazing food. Hong Kong is definitely my home now. I remember moving here almost 10 years ago from Southern California (ah, time flies!) and being in complete awe of the high-rise buildings and the fast-paced life. My move was not supposed to be a long-term thing. I gave myself a year back then and now it has nearly been a decade.
What did you study?
In university I double majored in theatre (my passion) and business (to be more realistic). I'm so glad I did that because as much as I love acting, I also love trying new things and business is such a fun yet difficult challenge. From opening Jessica Beauty [a beauty centre and skincare clinic in Tsim Sha Tsui] at the end of 2018 in Hong Kong to also co-founding Explosive, an influencer agency, at the end of 2016, the whole experience has been such a huge learning curve for me.
What was your first job?
Warner Brothers' Lethal Weapon 4. I filmed my first movie when I was 8 years old and it was also my very first audition. I was very lucky. My parents saw an open casting call in the newspaper and decided to take my sister, cousins and me to it. I still can't believe my lucky stars. They chose me out of thousands of kids. It was amazing. I missed two or three weeks of school (of course, there was on set schooling), but it was still the best job. I still get paid residuals to this day for my part in the movie.
What made you decide to get into acting?
It was definitely because of Lethal Weapon 4. After the movie, I went back to school and it wasn't until high school that I tried out for all the school plays and musicals. It was then that I decided I really wanted to get an agent. From there my mom and dad, who were so supportive, drove me from audition to audition, rejection to rejection, until I started booking projects. I filmed lots of commercials, had roles on Nickelodeon and Disney, and even shot a few movies. I was so lucky to work on iCarly, Leverage, the Jonas Brothers movie and many more.
See also: Meet Taran Chadha, Co-Founder of Fat Chad's, Pondi and Black Salt
Who has been your favourite co-star so far and why?
Donnie Yen, of course. Enter the Fat Dragon, a movie we shot in Hong Kong, Japan and China was a blast. It was tough work but Donnie Yen was the best mentor and has the most incredible work ethic. I learned so much on that film set.
What is the most embarrassing thing you've ever had to do on screen?
There's been a few too many moments. But one time, while filming Enter The Fat Dragon, I sprained my foot during an action sequence. It was completely my fault as I kicked too hard. My biggest fear is crying on set. The next scene was a running scene which I had to do in heels and I was aching in pain. By the sixth or seventh take I broke down crying. My foot was swollen like a big egg. I felt terrible slowing down production and for crying like a big baby.
What is the wildest thing you've ever done to book an acting job?
The first rule of acting is to always say yes to everything. If they ask if you know how to fight, you say yes. If they ask if you can bungee jump, say yes (figure it out later, is my motto). I ended up booking a project where I needed to know how to dive. I said I knew how at the audition but that was far from accurate. Knowing how to doggie paddle in the pool is very different from being a swimmer who can dive. The next day, I immediately went to the pool. I must have belly flopped 20 times before two young kids saw me and asked what I was doing. After another 20 failed attempts, the kids ended up teaching me how to dive into the pool. We filmed the project and I learned how to dive. Moral of the story? Always say yes.
What is the most memorable audition you've ever been on?
I signed to a big talent agency when I was a senior in high school. The first audition they sent me on was for a huge movie at the Warner Brothers' lot. I rehearsed my lines so many times that I had [the audition] down pat. When I got in front of the casting director, my nerves got the best of me. I completely blanked. The casting director told me not to waste her time and said I wasn't ready. I remember calling my agents and crying the whole car ride back. I thought I blew it. My agents didn't give up on me though and I booked the very next audition I got. It was a guest starring role on TNT's Leverage. To this day, I still remember what the casting director said, but if anything, it fuels me to do and try better and to never give up.
See also: Founder of L'Dezen Jewellery Payal Shah Talks Designing for Celebrity Clients
What is the secret to success in this business?
I'm still trying to figure it out, but I believe it's to always try your best and work your butt off. I used to be afraid of failure but now it's the thing that fuels me. If you do it wrong, do it again. Who cares? Keep doing it until you get it right, as long as whatever you are doing makes you happy.
What is the craziest fan story you've ever had?
One time as I was getting onto the MTR and as the door was closing, a person ran on. It turned out to be a fan and we ended up chatting from Sheung Wan station until North Point. It was actually really nice. It wasn't until I got off that she told me she had to take the MTR back. Her stop was in Central. It was a really sweet and nice moment. So, hi Susan! I'm not sure if you are still following along, but if you are, then thank you so much. You made my day.
Who is your dream director to work with?
I would love to work with Mindy Kaling, Ron Howard, Destin Daniel Cretton or Nancy Meyers.
What would you describe as your happiest memory?
I have a few but getting engaged to Kenneth [King, an entrepreneur and investor] in Bali was an amazing moment. I was completely caught by surprise and blubbering like a big baby. I cry a lot, if you hadn't noticed.
Describe a typical workday.
It depends if I have any work or events that day. If I have an ongoing campaign with Explosive, my day will be a bit busier. I usually wake up, respond to my work emails and check in with Jessica Beauty. If I have some social media shoots to work on, I will work on styling and planning them. Every day is different and I love that. If I have auditions for a project in the States, I will be memorising lines and taping it for practice.
See also: Lois Tien, Founder of "SelfWear" Label SoL Gets Comfortable
What restaurants do you like to eat at in Hong Kong and why?
I like trying new restaurants but have been eating out a lot less now unfortunately. I recently went to The Legacy House in Rosewood for great dim sum. I really like eating Shanghainese, Japanese or Italian food.
What is the most common misconception about you?
After I meet people, they always say, "I'm surprised you are so nice!" Wait, what? Do people think I look mean? I'm not! I swear. I'm very nice (except to Kenneth ... just kidding).
What are you most proud of?
I'm proud of my family. I'm proud to be alive, happy and healthy. I'm proud of the businesses I've started and the career I've had so far. I really lucked out with my life. I can't wait to see what the future will hold.
What is the funniest memory from your childhood?
Spending time with all my cousins and sister. We would all sleep on sleeping bags together on the floor, or have family trips to Canada, Los Angeles, Texas or Las Vegas. It was the best. We have the happiest and funniest moments together.
What are five things you always have in your handbag?
My cell phone, wallet, hand sanitiser, hand wipes, an extra mask and a mask case.
Do you collect anything?
Mugs! I love getting cute mugs from places I've travelled to.