10 Minutes With Jessica Wang, The Tik Tok Star Making The Most Of Social Distancing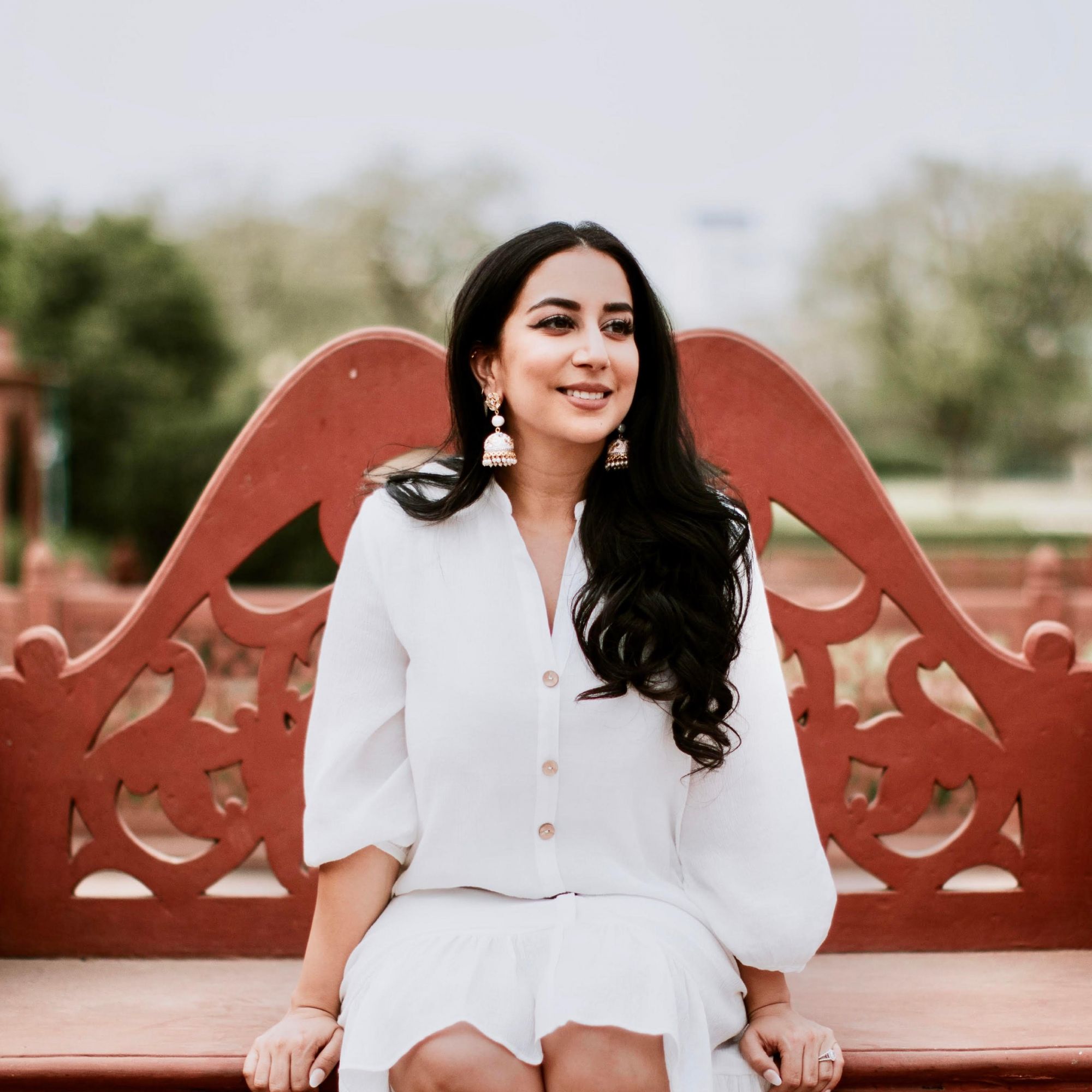 By Tara Sobti
January 14, 2021
US-based Tik Tok queen Jessica Wang is known for her iPhone hacks and killer #OOTD posts. She tells Tatler about making the shift from investment banking to content creation, and how she deals with pesky internet trolls.
As her 1.6 million Instagram followers can attest, Jessica Wang is hot property. Though she has been a prominent figure on social media for the past six years, Wang truly hit her stride this year when the lockdown forced her to get creative with her content. When travel came to a half last year, she swapped selfies in dreamy locations like Cannes, Barbados and Qatar for helpful at home Insta-hacks for her loyal fan base.
With the help of her two daughters Hazel and Capri, the NotJessFashion.com digital creator became the face of Apple's campaign when it used Tik Tok for its iPhone 12 mini launch, an impressive milestone she deems the highlight of 2020.
Here, she reveals how her career has become a family affair, her love for Hong Kong and the most ridiculous thing she has ever heard about herself.
See also: Christy Liang Talks Motherhood, Marriage and Social Entrepreneurship
Where were you born?
I am Chinese and I was born in Tianjin. However, I moved to the US when I was 16.
Where did you study and what was your first job?
I studied finance at Bentley College in Boston, and then moved to New York City to work at Morgan Stanley.
What does your husband do and how did you two meet?
My husband was working at a hedge fund when we met but he is now my business partner and photographer. We met years ago on set at a photoshoot.
Do you children have any idea their mom is a famous content creator?
My oldest Hazel is eight and Capri is five. They've become more involved in my work over the years and understand the concept of content creation. It's always fun when they start throwing in their own ideas––they love to be involved.
See also: 10 minutes with Lumen Kinoshita, Hong Kong's most vivacious financier
How did you start out in the digital world?
Before I started my website NotJessFashion.com, I was working in investment banking and quickly realised it wasn't the right career path. Though I wasn't exactly sure what I wanted to do, I knew I had always been interested in fashion and creativity. This was around 2014 when fashion blogs were starting to grow so I decided to try it out. I never imagined that it would take off the way that it has, but I am so grateful that I was able to build an interactive audience over time and that brands saw the value of the work I've put into each of my platforms.
What does a typical work day look like?
It's probably a lot less exciting than people think. I usually wake up to email requests since I deal with an international audience and brands. I block out my day with different shoots, share my content for the day, handle brand requests and at night, I brainstorm concepts for upcoming shoots and plan for the next day. It is a lot of work but I thoroughly enjoy it.
Your iPhone hacks have gone viral. How did this come about?
It wasn't intentional; I just wanted to do something that I hadn't seen on the platform but that could also be valuable to my audience.
For your followers that don't get to see the behind the scenes of how your content is created, so what is one thing that you wish they knew?
I wish they knew the sheer amount of time and effort that goes into producing a single photo, Reels or TikTok video. Some TikTok videos can take up to six hours to shoot, plus additional time for editing.
What were some of your favourite campaigns you've worked on?
I was the face of the Apple TikTok launch campaign. I put out so much content revolving around the iPhone this year, so it came full circle when they got in touch about a partnership for their new iPhone.
See also: 10 Minutes with Cecil Chao's Youngest Son, Roman Chao
Do you have any advice for someone wanting to start their career as a digital creator?
Have a unique point of view and don't be afraid to try something new that hasn't been done before. But most importantly, stay true to your own aesthetic and creative pursuits.
How do you deal with internet trolls?
It takes time to feel comfortable in your own skin and to not be phased by what someone else is saying. I'd be lying if I said it never bothers me but at some point you just learn that you can't make everyone happy and that's okay.
What does Hong Kong mean to you? Have you ever been?
It's funny because when I was little, I always said that I wanted to move to Hong Kong to become a popstar. When I moved to the US and saved enough money, I took a solo trip to Hong Kong then I went back again during my honeymoon and a few more times with brands. I love everything about Hong Kong:the culture, the lifestyle and most importantly, the food.
What are you hilariously bad at?
Sticking to a healthy eating routine and prioritising exercise.
What product or service do you love so much that you would happily be their spokesperson?
During lockdown I found myself becoming more and more obsessed with everything technology-related, so I would be happy to explore something bigger related to the tech industry. Additionally, for fashion, picking just one brand is too difficult. I have always loved brands such as Dior, Hermès, Chanel and Louis Vuitton.
What is your favourite childhood memory?
Playing dress up in my mother's clothes and moving to the US at a young age.
See also: 10 Minutes With Actress, Beauty Mogul and Food Blogger Jessica Jann
Your love fashion and home design is well known but are there other hobbies we should know about?
I used to sing a lot in school in China, and people called me a mini Teresa Teng. Sadly, I stopped singing after moving to the US. I'm also surprisingly good at puzzles.
What is a common misconception about you?
I think people tend to think I'm really serious because I rarely smile in my photos but in real life, I don't take myself too seriously. I see myself as being really down-to-earth, a straight-shooter who loves sarcasm.
What is the most ridiculous thing you've ever heard about yourself?
People can be quite mean sometimes but I try my best to only pay attention to the positivity and nice comments my true audience send me. However, I did find it funny the other day when someone commented that they thought I had a nose job.
What was the first thing you bought when you realised you made it?
I don't know about "making it" but my first big purchase in college was a Cartier watch. I ended up giving it to my mom as a gift. It wasn't the biggest purchase but it was sentimental.
What topic could you give a 20-minute presentation on without any preparation?
Success: I could go on and on about how success doesn't come overnight but as long as you love what you do, and have the passion and determination to pursue it, anything can happen. The possibilities are endless.
What luxury is always worth the price?
For others, anything that holds good resale value. But for myself, I would rather invest in my home and my kids.
If a movie was made of your life, which actress would you want to play you and why?
It doesn't matter as long as Eddie Peng plays my husband.
See also: How To Pick The Perfect Watch, Based On Your Personality Type