Karena Lam On Her New Polaroid Book, Voyages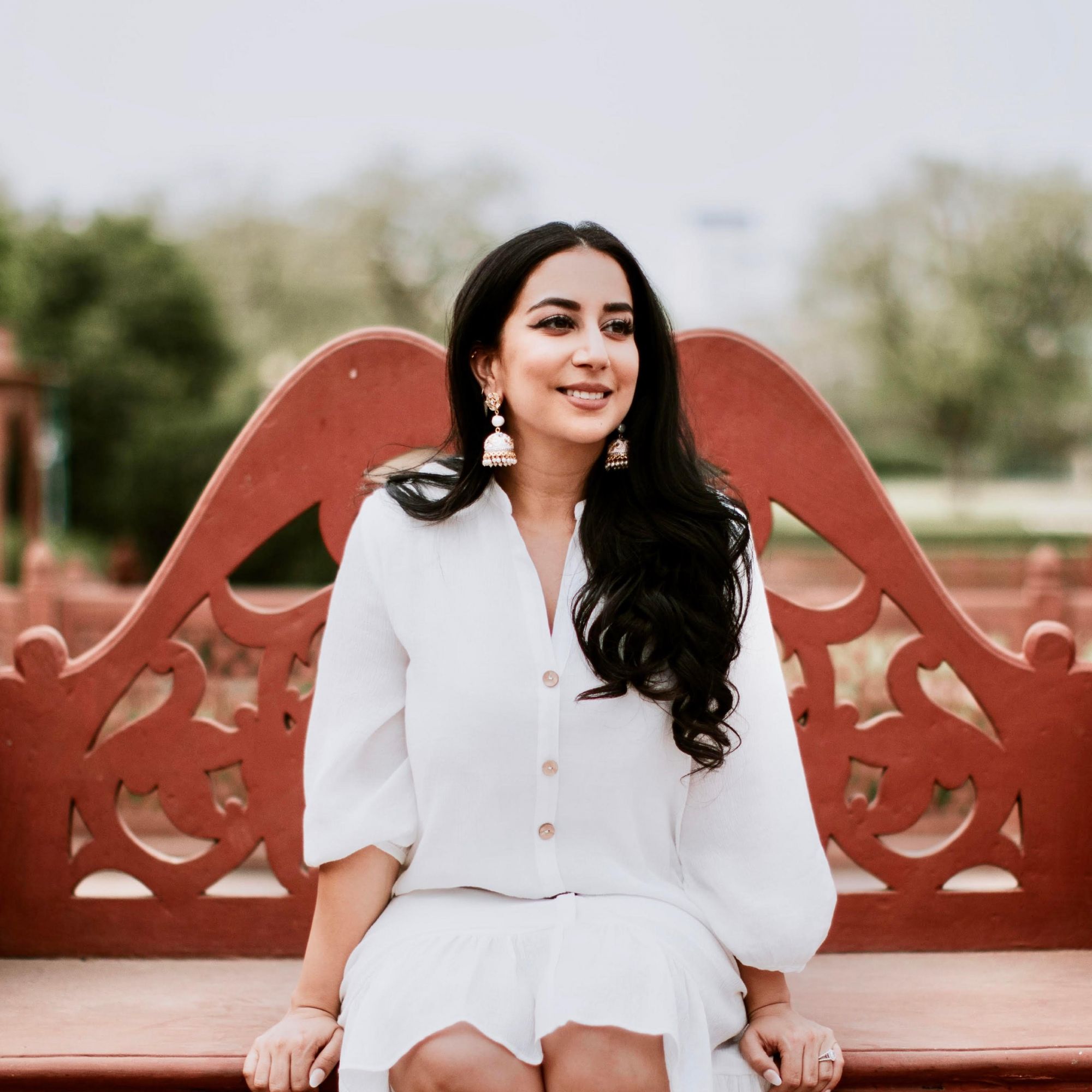 By Tara Sobti
June 15, 2021
Actress Karena Lam talks to Tatler about her new Polaroid book, Voyages, and how selecting the images proved oddly therapeutic
Actress Karena Lam is channelling all her creative energy into her second and third Polaroid books, Voyages Vol II and III, successors to her first book, which was released in 2009.
The Taiwanese-Canadian star who has previously curated exhibits for Agnès B., says her love for Polaroids stems from her late father, as her first camera was a gift from him when she was in her 20s. Featuring intimate snaps taken over the past 20 years, the new books will provide a vignette into the starlet's life, revealing parts of her never before seen by the public. "I have a fear of forgetting the things I love when they are no longer here. It's not the accuracy I seek for but rather a scent, a personality or essence. Voyages I, II and III consist of the things or people I love. Now, I surrender my traces of time to your hands," says the 42-year-old actress mother of two.
Tatler sat down with Lam at the Taschen boutique in Tai Kwun, where her photos are on display, to talk about her favourite parts of the book, the one photo her husband, the filmmaker Steve Yuen Kim-wai, didn't want the world to see, and her newfound love for ceramics.
How are you feeling today, Karena?
You know, I thought this experience would be more 'dreamy' for me, because I've been talking about this book with Taschen since 2019. My friends came by to see the exhibit the other day, and they were like, 'Oh that's when we went to Italy! That's our trip to Japan!', which was really fun. Since we can't really travel at the moment, we're seeing the photos now and travelling later. This exhibit has been a form of escapism during Covid-19.
How did the idea of creating Voyages come about?
My first polaroid camera was given to me by my father in 2001 and I've been hooked ever since. I've been using it to take daily snaps. When you press that lens shutter, you aren't actually thinking about whether there's meaning to the photo, but after accumulating over 20 years, these pictures now have meaning. I have pictures of my daughter's first trip to the beach. Now she's turning 11.
What years does this book span?
Volume I was just about me, with no husband or boyfriend. It was my one person journey. Volume II is about me, my husband and my first child, and Volume III is about me, my husband and my two girls. It's a record of the past 20 years. I feel the essence of art is about a person's life, and who better to tell that story than yourself.
How long did this book take you to put together?
Since 2019, so not that long. It happened quickly because I already know these pictures. To publish these books at the same time was intuitive. Whenever people ask me, 'Do you know exactly when this photo was taken?', I say 'Yes, I know exactly when!' I can travel back in time and tell you which month it was, where we were and what my mood was like.
See also: Spotted: Actress Karena Lam Wears Elizabeth Taylor's Wedding Jewellery
You mentioned that your first camera was given to you by your father. Was he a photographer?
No, he was an electrician. He got a Polaroid camera right before my mother was due to give birth to my third sister. I guess he got it to document the process. Now he's not around anymore, but he sure knew how to take a Polaroid.
Why a Polaroid camera as opposed to a more modern, digital camera?
I feel Polaroids best represent me. Having my universe shrunken to this tiny square format is special. My husband Steve is a director and he takes panoramic photos, but I like macro photography.
Would you say this is your visual autobiography?
It's a visual poem. A visual diary. It's an impression of my reality. The photos aren't exactly how I'd picture them, but I enjoy the ritual of actually taking a Polaroid. I'm an awful photographer when I take photos with my iPhone. I'm horrid! [laughs]. But the magic is in the Polaroid. With an iPhone it's so quick. You can take a gazillion pictures in a second, but with a Polaroid, you really have to gather yourself and decide what you want to take a picture of. You pop the film in, look through the viewfinder, take the photo and then wait for something to happen. You have to hold your breath otherwise it'll shake. You then wait a few minutes for the film to come out. I love the idea of having to wait. Everything is so instant now. Having the photograph unfold in front of your eyes is beautiful.
Tell us about a key photo and why it is so important to you.
I actually didn't put it in the book. I have one photo where I was 36 weeks pregnant with my first child. It was in my bathroom and there was a skylight overhead. I took it of my profile. I was nude and I covered my chest with my hand and took a sideways photo of my bump. I wanted to include it in the book, but my husband said, 'No way! you cannot exhibit this' [laughs]. I told him that having life grow inside your belly is such a beautiful thing, especially because I don't plan on having more kids after this. But he said, 'No honey, I'm not comfortable having everyone look at you like this'.
I'm an awful photographer when I take photos with my iPhone. I'm horrid! But the magic is in the Polaroid.
Do you have any favourite pages of the book?
My favourite would be this photo of my mother's hands. I paired it with a photo of withered peonies. Since Covid-19 arose, she has been suffering from depression. She's in her 70s and her partner has dementia. I can't physically be there in Vancouver with her. Although we have FaceTime, it's just not the same. Seeing her hands paired with these withered flowers makes me realise she's aged a lot this year since Covid-19 and I miss her dearly.
Do you believe a picture is worth a thousand words?
All forms of art speak differently to different people. If the art can recall a certain memory or a certain scent, then I've done my job. Maybe my pictures can speak a thousand words, but it's not really what I'm concerned about. I just want to be as honest as possible—with my pictures and with myself.
How did you choose which photos to include?
I always knew that I wanted my series to be three books in the same format and with same number of pages. I took a few thousand photos and not everything made the cut. Hong Kong is a very humid place and when I was gathering photos for Volumes II and III, there were a lot of pictures that had mould and damp spots on them. Some were even totally faded. If this was me ten years ago, I would have rejected the photos, but now I'm at a stage where beauty lies in acceptance. My book designer asked me if I wanted to touch up the photos and I said, 'No, leave it as is'. If it's humid or faded it's okay. I'm imperfect, like life itself.
Beyoncé is said to have a temperature-controlled room with 50,000 hours' worth of footage of her life. Do you have anything like this for your photos and memories?
I don't have that [laughs]. My photos are in shoe boxes and moving boxes. When there were rumours that Polaroid was going to shut down, I was in Tokyo in the soaking rain and I went to eight different photo shops just to buy the extra film. I always used to keep my film in the fridge because film has to be kept in a cool and dry place. But when I had kids, I needed space in the fridge for their stuff, so out went my film. My film was left outside and it expired and the conditions were really bad. I wish I had Beyoncé's facility though.
There were a lot of pictures that had mould and damp spots on them. Some were even totally faded. If this was me ten years ago, I would have rejected the photos, but now I'm at a stage where beauty lies in acceptance.
Why did you decide to share these private scenes with the public?
I've always been quite a private person, but I don't feel that these photos are violating my privacy. It's an impression of my reality and my daily life and I just wanted to share it.
Some say photo journalling can be quite therapeutic. Was this process emotional for you?
Yes. Everyone does their photo journalling with their iPhone now. I still can't get used to that, because I like physical things. I don't even have e-books because I like physical books. I like holding them, sniffing the page and hearing the sound of the pages turn. The physicality of a polaroid is great because each one is an original and I like how you can't manipulate the colour, remove a wrinkle or make yourself skinnier. You just have to take things as they are. These photos are a moment in time and traces of things and people that I love. Some tears were shed for my father's photos, because he passed away six years ago and my first camera was given to me by him. It made me wish he was still here.
What are you working on next?
I'm crazy about clay. I picked up this hobby last February. I'm still learning and I've not mastered it, but I feel that clay is so kind. It's from the earth and it serves a purpose. I've been doing press for the last few days and I wanted to come in today feeling calm. So I went to the studio this morning to make something. I have an Instagram shop called @ceramicsbykarenalam and 80 per cent of the proceeds of my work go to charity. The charity changes every month. In the first month, funds went to Food Angel, Ronald McDonald House Hong Kong Charities in Sha Tin and St. James' Settlement.
Can we expect more volumes in the future?
There won't be a Voyage IV. It ends here. My picture taking will continue but Voyage is now done. We're ending it on a good note and it's time to move on.
See also: 9 New Books You Should Read In June 2021