How Lily Muni He Became One Of The World's Top Female Golfers By Age 20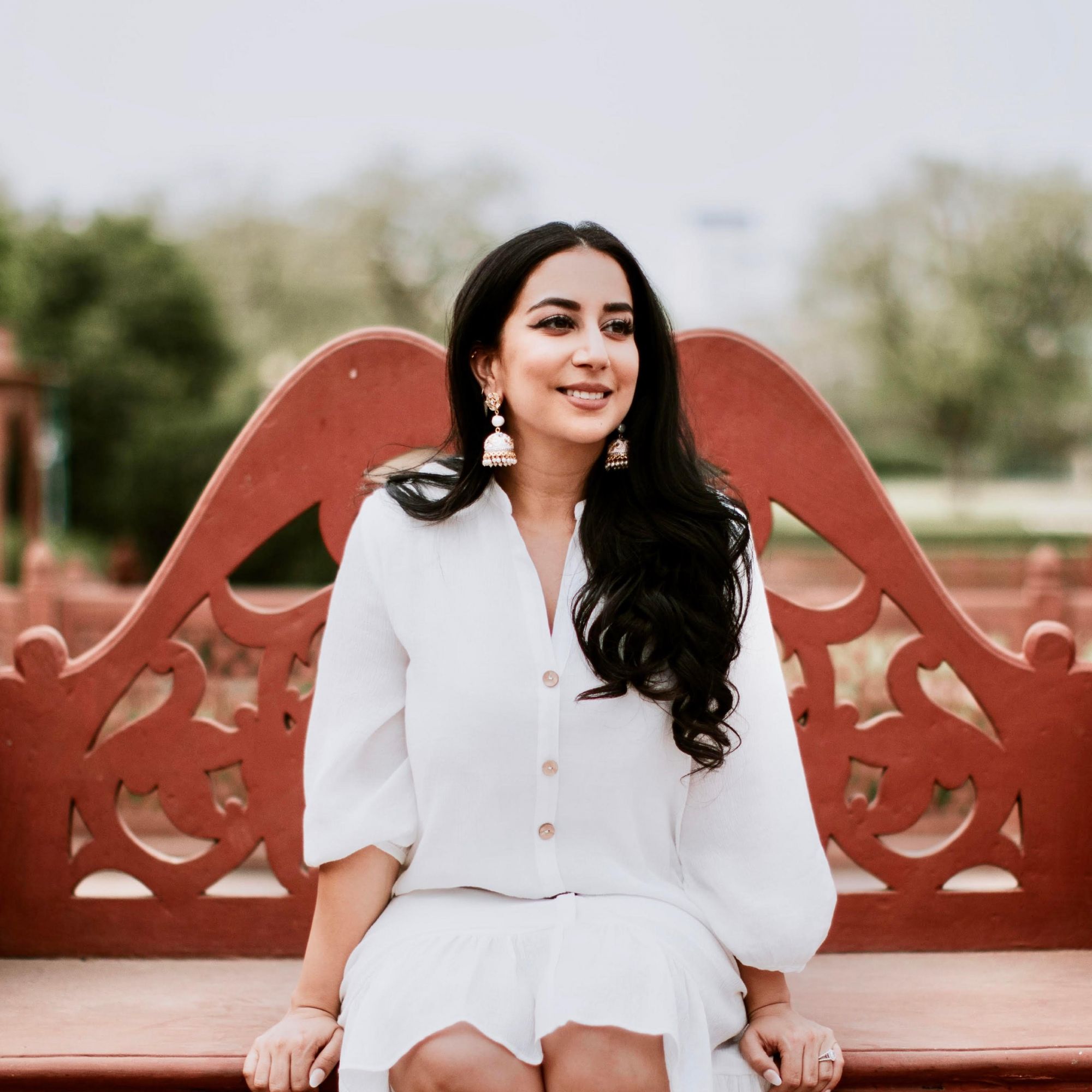 By Tara Sobti
July 14, 2020
Lily Muni He is teed up to be golf's next big thing
Imagine being so prominent in your sport that, by the age of 20, you are already being compared to its most famous athlete of all time. This is the weight of expectation thrust upon Lily Muni He, whose promising success in golf, early start in the game and visibility in the media have led fans and the press to compare her to Tiger Woods.
A bright new star on the green, He, from Chengdu, has enjoyed wins at the 2018 Prasco Charity Championship and most recently the 2019 Ladies Golf Professional Association (LPGA) Q series tournament; victories that earned her coveted membership of the LPGA, the largest organisation in the world for female professional golfers.
Players like Annika Sorenstam, Julie Inkster and Michelle Wie all pushed the envelope for women's golf in their eras and He is teed up to do the same for a new generation of female players, drawing likes from her 291,000 Instagram followers as much for her stylish aesthetic as her golfing ability.
All About Skills
However, she isn't letting the label of "influencer" run her off course and hopes to prove any naysayers wrong about her skill in the sport. "It's easy for people to dismiss me and think that this success was handed to me, but I picked up a club before I could even walk," she says. "I was probably a year old when I first touched an iron. I practically grew up on the course." She attributes her talent to her father, Nong He, who never played professionally but adored the sport and supported her with lessons from the age of five.
After first leaving China for Vancouver when He was nine, her family next planted roots in California, where she graduated from secondary school. Sacrificing much of her childhood playtime to perfect her technique, the golfing prodigy had worked her way up the ranks to the professional level by the time she was a teenager. "It was difficult growing up being a student athlete. I only had so much time in the day and I tried my best to balance everything. I always had to keep my priority in mind and playing professionally was what I wanted," she says.
See also: Tatler Hot List: 11 Trailblazers Who Have Overcome Adversity To Reach Their Personal Best
Aged 15, she played her first LPGA tournament and qualified for the US Women's Open. She embarked on a degree in communications at the University of Southern California, but put her studies on hold after deciding to pursue golf full time.
Maintaining her form currently involves training three times a week for two to five hours with her coach, along with a gym routine focused on strength training. Make no mistake: golf is an extremely physical sport, but He is refreshingly honest about the limits of her fitness capabilities. "I'm an athlete but I'm not the most athletic person. I'd be terrible at anything that would require core strength. Don't make me throw a shot put," she says, adding a laugh.
Looking Forwards
She credits the sport for teaching her about patience, discipline and sportsmanship, and her major hope for the future is to not only play in more championships, but for there to be equal opportunities for both male and female players. A 2017 study by GolfMagic reported that male golfers earn more than four times more per shot than their female counterparts.
"[Female players] make a lot less money if you compare the LPGA purse and the PGA purse and even in terms of sponsorship deals. We're judged if we look a certain way, as if it diminishes our athletic ability. That doesn't apply to men. I want to change the conversation around this," she says.
Though golf is known traditionally as a gentlemen's sport and the gap between the men's and women's games is significant, He's wish is to eventually see women compete alongside men. "I would love for the LPGA and the PGA to collaborate on a tournament. That would be really cool," she adds. In an ever-changing world, big dreamer He might just be in with a shot.
See also: Tatler Hot List: 16 Women Fighting For Fairness In Asia
---
Want to see more from Tatler Hong Kong? You can now download and read our full July issue for free. Simply click here to redeem your free issue. Please note, the free download is available from 3 July, 2020 and is valid until 31 July, 2020.