Majestic Creations' James Louey Takes Us Inside His Home Studio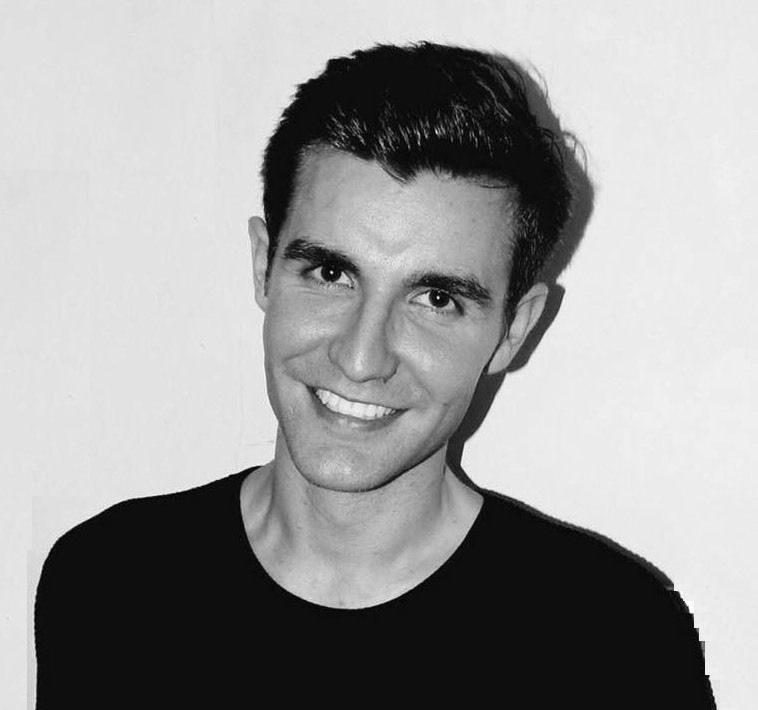 By Oliver Giles
July 08, 2019
James Louey takes us inside his "bat cave," a teched-out audiovisual studio where he produces animations, music, films and more
Step through the doors of James Louey's house on The Peak and it appears to be a normal—if extraordinarily luxurious—family home. Framed photos of James, his wife, Jane, and their three children cover almost every available surface, occasionally interspersed with some of the children's drawings. There's a sunken living room where it's easy to imagine the family unwinding in the evenings.
Bold, colourful art lines the hallways. But this house contains secrets few can imagine. "Come with me," says James, leading the way down seemingly endless staircases before stepping over a Star Wars doormat and flinging open a door. "Welcome to my bat cave."
See also: Jane Louey Shares Her Family's Most Memorable Trips
A professional-standard recording studio complete with just about every gadget under the sun, this "bat cave," which is officially called the Basement Studio, is also James's home office. It's in here that he records his own albums—he's released four so far, and there's a fifth on the way—as well as albums for his friends and songs for professional musicians.
One of his regulars is David Lee, chairman of the Lee Kum Kee Family Foundation, who is currently recording his new album with some friends. "David has recorded almost 40 songs here now," says James. "He's become such an incredible singer."
Working as a music producer and sound engineer might seem like a surprising second career for James, who for many years worked as a director for his family's company, the Kowloon Motor Bus Company (KMB). But what many don't know is that music, film and entertainment were woven into KMB's corporate DNA from its early days.
"My grandfather, William Sui-tak Louey, was born in Australia but moved back to Hong Kong in 1922," says James. "His skill set was transport logistics, so he came back and co-founded what we know today as KMB. He only had a few lorries to start with but that grew to a modern fleet of over 4,000 doubledecker buses."
"Another interesting bit of history is that while my father, Lawrence Louey, was running the company as managing director, he came up with a brilliant idea. He said, 'If I want people to make a few more bus trips, why don't we convert our obsolete bus depots into cinemas? So people will go to work, come home but then also make another two trips to see a film.' That idea successfully boosted KMB's ridership because back in the '70s, '80s and even up to the early '90s there were hardly any other forms of entertainment.
"Riding on the cinema idea, my dad also founded the film company Cinema City that financed directors, producers and actors. Some of Hong Kong's most popular actors—like Chow Yun-fat, Sam Hui, Leslie Cheung, John Woo—got their break because of Cinema City. He also opened a record company called Cinepoly, which was a joint venture with Polygram that worked with so many excellent singers and bands. Alan Tam, Beyond, Faye Wong—they were all signed by Cinepoly."
In 2017, James assembled a team of "brilliant, talented young people" to turn his passion for music and film into a career. He founded the production house Majestic Creations, which works on everything from music composition and production to virtual-reality programming and film production. Surely that can't all be done from the Basement Studio, can it? James smiles and leads the way back out of the room, past a strip of red neon that spells out his name, and up the stairs.
He pulls aside an inconspicuous sliding door to reveal a home cinema, which is outfitted with custom-made plush leather sofas and a 4K projector that can play films at commercial quality. But James keeps walking, opens another door and turns on the lights. They hum for a moment, then flicker on to reveal a cavernous space beneath the house that's roughly the size of a basketball court.
"This is the high-tech filming studio, where we can record video up to 6K," says James. Against one wall is a green screen. The other is lined with enormous video cameras, lights and other equipment that can shoot video of everything from scenes with multiple actors to close-ups of diamond rings.
It's really important to me to be able to share my skills with the younger generations.
Some clients request on-site aerial photography, while others require an entirely different set of skills and ask Majestic Creations to produce content using only computer graphics, which James and his team of specialists are just as happy to provide.
When James isn't busy producing slick videos and music for clients ranging from property developers to jewellery designers and fashion houses, he spends time sharing his expertise and love of technology with the next generation.
He teaches after-school classes on film directing and piloting drones at his children's school, and also teaches for the Changing Young Lives Foundation, which offers courses to underprivileged children.
"I'm spending a fair amount of time teaching now," says James. "It's really important to me to be able to share my skills with the younger generations." James has clearly already passed his passion on to at least one person. Towards the end of our interview, son Jeremy, who has started directing his own videos, returns home and asks if James can come to school to teach an extra class later in the week.
James quickly agrees, then checks if Jeremy can help him on a coming drone shoot for the Chi Lin Monastery and Po Lin Monastery with the Big Buddha. Judging by Jeremy's enthusiastic response, perhaps Majestic Creations—like KMB before it—will also become a father-and-son business.