How I Work It: A Green Developer and Single Parent On Organising Her Work Life
By Kate Appleton
June 21, 2021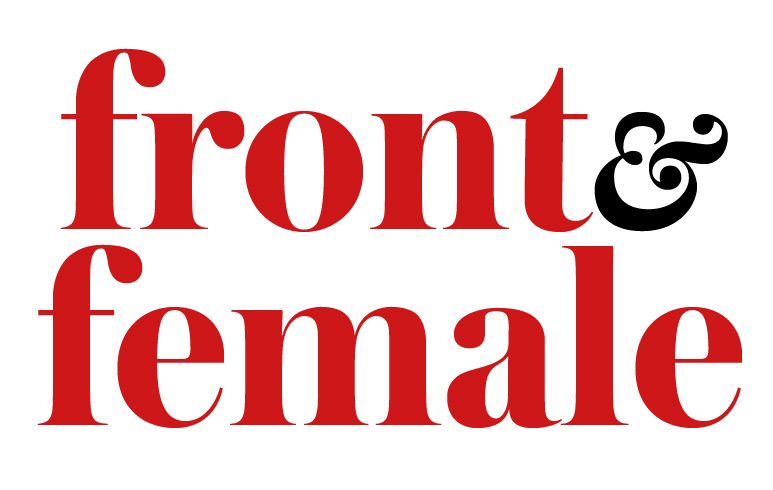 Melita Koulmandas is the pioneering developer behind Cambodia's Song Saa Private Island resort and conservation foundation. She's also raising three sons in Hong Kong—here's how
Welcome to How I Work It, where women we admire share the time management routines, rituals and motivations getting them through the week
It's been 15 months and counting since Melita Koulmandas set foot in Cambodia, where she lived for 10 years and launched her businesses. Remarkably, she's kept Song Saa Private Island resort open and all 200 staff employed from afar, even as travel has collapsed during the pandemic. Along with frequent Zooming, she has been scheming.
"My passion is regenerative development, and I'm more determined than ever to build on the work we're doing in regenerating environmental ecosystems and communities," says Koulmandas. She has big plans for a 500-hectare site in northern Cambodia—Song Saa Reserve—to be powered entirely by solar. The Institute of Living Futures recently approved it as the first Living Community Challenge project in Asia.
But that's in the future. For now, as Koulmandas says, "we're all existing in that space in between pre-Covid-19 and post-Covid-19." So she has to find ways to stay connected to both her work in Cambodia and her home base in Hong Kong, where she's raising three adopted sons, aged 12, 10 and 5.
Below she shares how she optimises her time, what keeps her motivated, the beauty of hiking meetings and the little rituals that bind her family together.
Morning tea and hustle
I'm definitely an early morning person, so I'm up around six. I try to get up before the kids just to have that cup of tea and peace before the house starts to wake up. But they're often awake as well. So the mornings are hectic with getting ready for schools—they're each in a different one. Then I go straight into meetings as my processing power always happens in the morning and peters out in the afternoon.
See also: How To Start A Morning Routine: 15 Step-By-Step Expert Tips


Frontloading the work week
Mondays and Tuesdays are when I schedule most meetings and try to clear my inbox. It leaves me room later in the week for writing reports, which I have to do quite often, along with some space for one-on-one meetings and any crisis management.
Zooming with Cambodia
I have weekly calls with my CFO; shareholders; the resort GM and HR staff; and the team at Song Saa Foundation, devoted to conservation and community welfare. We hold a town hall every six to eight weeks in one of the big villas, which is a way for me to stay connected, share updates and thank everyone for their support.
This is how we work now, and everyone has gotten into the rhythm of being in the Zoom room. Nothing compares to being there on the ground, though. It's the longest I've been away from Cambodia since 2005. Normally I'd be there at least twice in three months, so I'm very keen to be reunited with everybody.
Meetings, preferably in hiking boots
I have coffees and meetings at Soho House and The Loft, but what I really love are hiking meetings. Once or twice a month I take a morning hike to talk about opportunities and initiatives on the horizon. Because I live on the Southside, I'm familiar with that area, so I love hiking in other areas of Hong Kong Island or in the New Territories.
You allocate a larger portion of time to a hike, and you're not in that mindset of checking your phone or thinking you've got another meeting to get to. You're sharing an experience together and you touch on the personal, then you come back to the professional and you might discuss challenges. I find them really invigorating and really uplifting.
See also: Hong Kong Hikes: 7 Of The Highest Peaks To Conquer


Healing crystals and oils
I've got these healing crystals at the office along with an oil burner with this selection of oils. On mornings when I feel like I need it, I might hold one of the crystals at my desk and light the candle. I love citrusy smells like grapefruit that are fresh and clean. Pepper is quite good for my mental clarity, and sometimes I feel like frankincense to be calm and centred, or peppermint, which is uplifting. I'm not so good with lavender—too demotivating.
See also: Natural Healing: These Essential Oils Can Help You Destress And Relax
The power of a vision board
I was diagnosed with stage three cancer in 2008 and did a camp run by Petrea King with people at all different stages of cancer. We had to make vision boards of what life was for us, and I made one of all different things that I had lost sight of, and I framed it when I got home. Now every year I do a vision board, mostly with images I cut out that represent feelings and maybe a few colours or words. I keep it in my office; sometimes I forget about it and then I'll come back to it when I have a big pitch or I want to remind myself of what's important.
Afternoon activities to recharge
Late in the afternoon, it's time to pick up the kids and drop them to some sport or other. We're a very active family. I'm a mountaineer and love rock climbing and ice climbing. Once a week I get my youngest son, 5, on the climbing wall at Verm City; it's fun to be with him in that moment for an hour.
As a sole parent, I'm wholly responsible emotionally, financially, everything for the kids. Even though I always feel like I haven't got enough time, when I'm able to watch them develop on the football field or on a surf board, it fills me up completely. It gives me that boost to keep working and juggling.
See also: Work-Life Balance: Expert Advice On Why It Matters And How To Achieve It
Staying grounded in Hong Kong
I lived in Cambodia for 10 years previously and adopted my oldest son there, so it is very much a second home. I'm a member of the Cambodian Society here and often find it's one or two degrees of separation before I meet people that have been to Cambodia or have a connection, so that keeps it alive for me.
Because so much of my work and processing capacity is spent in another country, it's important to remind myself that Hong Kong is where we live. Sometime I consciously pull myself out for a walk around neighbourhoods or local galleries to reconnect with the city. My two younger boys are adopted from Hong Kong, and it's a place we all love.
Family dinner rituals
When I sit down for dinner with the boys, we ding on a Buddhist singing bowl. We have a few seconds of silence while we hold hands and then we go around the table. We always start with "I love so-and-so"—whoever your heart is with at that moment—and then we share roses and thorns, the joys and challenges of the day. As you can imagine with children, sometimes they're really insightful and amazing and sometimes very simple and quick.
Virtual panels and trade shows by night
I try to switch off and spend some nights watching Netflix or reading a book before bed. But sometimes I'll be doing emails until 10 o'clock because the day was busy. I work with Latin America, the US and the UK, so some calls at night are unavoidable. We do virtual travel shows and resort inspections to keep the travel trade informed and inspired to send clients to Song Saa. And I spend time talking to people in the NGO world because of our conservation work.
I also get asked to speak on quite a few panels, and I really enjoy that. I love connecting with thought leaders because I always learn something, and it's great to share knowledge. I might join a call at midnight because I'm on a panel for the Green Building Council of Chile.
Friday sunsets at the beach
I've got a routine where my youngest son and his best friend go ocean swimming every Friday afternoon at Repulse Bay—and my other children and I meet the mom and dad there. The kids run around the beach, and we have a pizza picnic with a glass of wine and watch the sun go down. Sometimes people come to join us. It's a lovely, casual celebration to cap off the week.
See also: The Most Beautiful Beaches To Visit In Hong Kong


Monday motivation
While it's very challenging right now, I know that once we get through this to the other side, there are so many projects to be working on. Having conversations about the future of travel and development keeps me very focussed and happy. I absolutely love what I do and I work with incredible people; I think that's the bottom line.
3 of Melita Koulmandas's Favourite Things
The book I'm rereading Biology of Belief, an extraordinary book from Bruce Lipton about the power of the mind
The podcast I make time for Mothers of Invention, so engaging in covering women fighting the climate crisis, even if the only chance I get to listen is in the shower
The magazine I order from abroad Emergence, beautifully put together with incredible artists and different thinkers exploring ecology, culture and spirituality
---
Front & Female is Tatler's platform for female empowerment: a resource for women to become their best selves. Click here to sign up to our newsletter to join the community and stay informed.