Moiselle's CEO Harris Chan On Taking Over The Family Business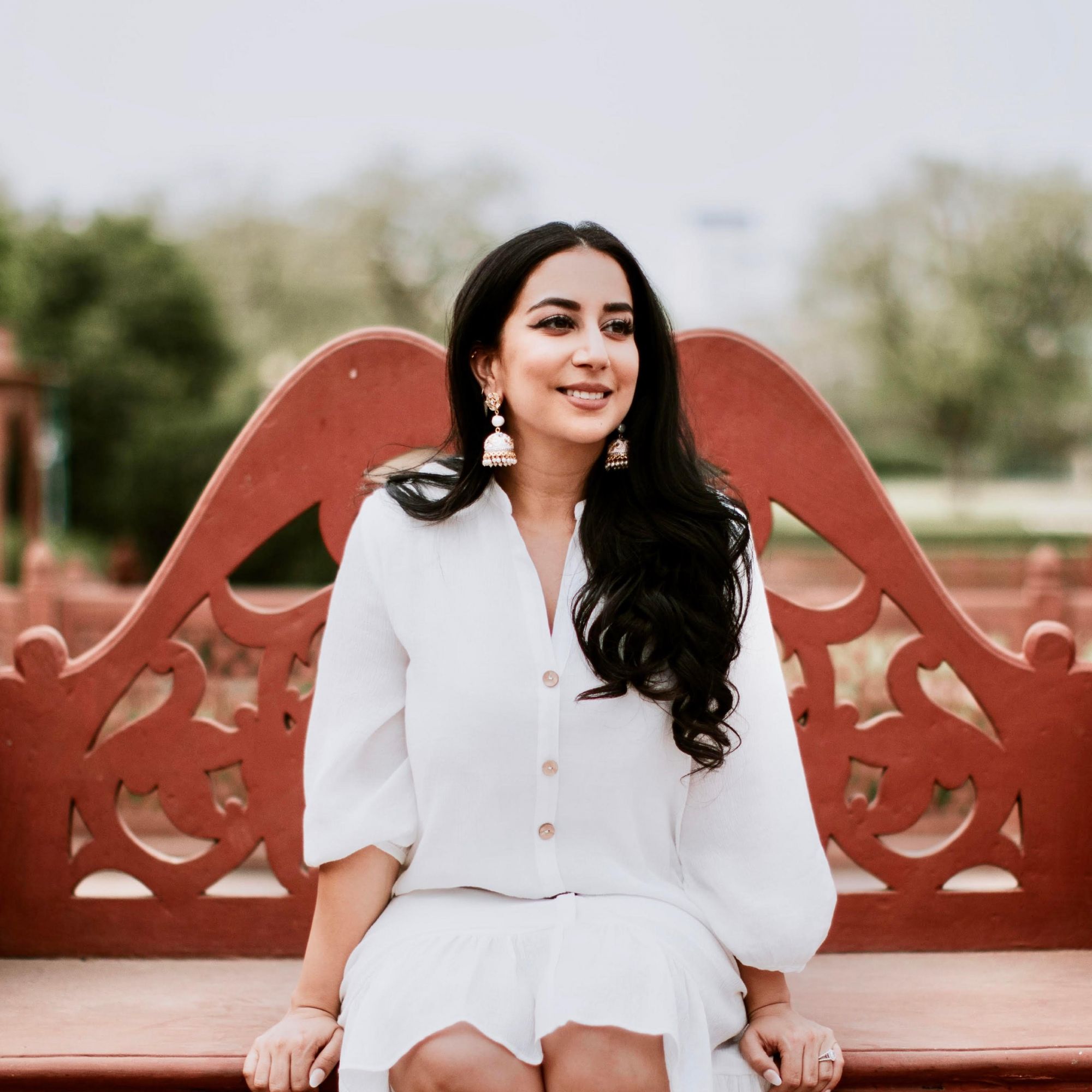 By Tara Sobti
October 14, 2020
We talk to Moiselle's CEO Harris Chan about taking over the family business and his remarkable runway shows
To say an outfit is able to halt traffic is an idiom often thrown around in the fashion world—but Moiselle took the phrase literally and ran with it to create its Stop the Traffic series.
It's one of several ways the Hong Kong women's clothing brand has sought to be unconventional over its 23-year history, which has included runway shows inspired by avant-garde painters, takeovers of iconic Hong Kong landmarks like the Space Museum, and a show staged atop an airport.
"I feel fortunate that I've been able to turn my imagination into reality," says Harris Chan, Moiselle's creative director-turned-CEO and son of Shirley and Boby Chan, who founded the brand in 1997. Harris Chan didn't walk into his role leading the brand: he first gained fashion degrees from the prestigious schools London College of Fashion and Central Saint Martins, and upon starting in the family business as an officer, took time to learn what employees did at each level of the company.
With his reputation for imaginative catwalks, Chan is credited with re-energising the label and extending its reach to new markets in Asia, including Macau, China, Taiwan and Singapore. Encompassing road, air and sea, here are some of Moiselle's most memorable shows.
See also: 20 Years On: How Harris Chan Is Changing Moiselle's DNA
Stop The Road Traffic
Moiselle brought traffic to a standstill for the first time in September 2017 with an idea originally conceived to celebrate the 20th anniversary of the brand.
Duddell Street in Central, one of the busiest districts of the city, swapped cars for models as Chan showed off the brand's fall-winter collection with looks inspired by Spanish architect Antoni Gaud. There were plenty of familiar faces in the lineup: an army of 42 models included Candy Chuang, Yvonne Fong, Jonathan Cheung and Antonia Li, with Pansy Ho, Brandon Chau and Adrienne Hui all spotted in the audience.
Shanghai Fashion Show
Moiselle's showcase at Shanghai Fashion Week in October 2017 saw the brand hit its stride in mainland China with its eye-grabbing line-up of both playful and functional apparel and unique mood board.
Titled Agravic State of Mind—referring to a theoretical zero-gravity condition—the show was inspired by astronomical phenomena and desolate landscapes, as well as the work of the contemporary French artist Bernard Frize, which deals with abstract forms.
See also: The Tatler 10: Harris Chan of Moiselle
Stop The Sea Traffic
Back in Hong Kong, it was cowboys meets aliens for Stop the Traffic's sophomore show, held beneath the domed exterior of the Hong Kong Space Museum and Cultural Centre and inspired by tales from the American Midwest.
For spring-summer 2018 Moiselle made the most of the museum's harbourfront setting by throwing a laser show to compete with the nightly Symphony of Lights show and chartering branded ferries to take VIPs from the Central piers to their front row seats in Tsim Sha Tsui.
Stop The Air Traffic
For the grand finale of the Stop the Traffic series, Moiselle recruited actress Rosamund Kwan and debuted its apres ski-inspired fall-winter 2018 collection on the roof of Hong Kong's Chek Lap Kok airport—the first time a fashion event had been held at one of the world's busiest transport hubs. Models walked an aircraft-shaped catwalk in front of guests including Adrian Cheng, Amanda Cheung, Sabrina Ho, Eleanor Lam and Feiping Chang.
In a clever twist, Moiselle handed out branded headphones to each guest to ensure the runway music could be heard over the sound of the aircraft.
See also: 20 Stylish Men In Hong Kong To Follow On Instagram
---
Want to see more from Tatler Hong Kong? You can now download and read our full October issue for free. Simply click here to redeem your free issue. Please note, the free download is available from 5 October, 2020 and is valid until 31 October, 2020.