Now & Then: A Look Back Into Our Archives
People
Recreations of photo shoots from our archives to celebrate our 40th anniversary
For Hong Kong Tatler's 40th anniversary, we were feeling a little nostalgic and wanted to do something special—and what could be more special than recreating some iconic photo shoots from the magazine's archives?
With 40 years worth of pictures to rummage through, it wasn't an easy task, but we managed to select a series of fun photographs from our archives and invited the subjects to help us recreate them. Here's a photographic wander down memory lane with a modern Tatler twist.
Video: Luke Kelly & Kevin Cureau / Hong Kong Tatler
See all now and then photos below: (All 'Now' photos by Moses Ng)
Linda & Isabella Ting (2004/2017)
The last time 13-year-old Isabella did a professional photo shoot was for her Hong Kong Tatler debut as a cute little 10-month-old on the November 2004 cover. Grown-up Isabella channels her mother's vibe beautifully, with the duo both in gorgeous Diane von Furstenberg dresses. "I was in a yellow DVF gown in the original shot and definitely wouldn't want Isabella to be naked in this shot," jokes Linda.
Johnny Chan (2002/2017)
It was for a July 2002 feature on classic car collectors that Johnny first appeared in Hong Kong Tatler—alongside his 1969 Mercedes-Benz 300 SEL 6.3. Fast-forward to today and things haven't changed much: the businessman is still one of Hong Kong's biggest car buffs, with an ever-growing collection of vintage wheels.
Bonnae Gokson & Amanda Beraha (1993/2017)
"I'm pretty sure the photos were taken in my home at the time," says Amanda of a September 1993 feature on pairs of best friends. "We were asked to think of a concept for the photographer and Bonnae came up with the idea of us feeding each other cake. Little did we know that she would become the Queen of Cakes one day and that we'd be recreating this shot in one of her many shops."
Johanna & Maximilian Arculli (1993/2017)
Same house, same couch, but a much larger Maximilian, known to family and friends as Max. "Honestly, all I can remember from that photo was how I spent the whole time hoping that Max wouldn't cry," Johanna recalls of the April 1993 feature on motherhood. Jokes Max, "I'm pretty sure I was thinking about when I could next eat or take a nap. So, yeah, nothing much has changed there."
Joshua, Daniel & Michael Green (2004/2017)
The black-and-white father-son snap was sent in by the Greens for a June 2001 Father's Day feature. "The photo was taken in a lovely rented house in Tuscany, and the whole family was there with various boyfriends and girlfriends," recalls Joshua. One thing that has stayed the same is that the Greens still go on holiday together whenever they can. "Julie, my wife, always organises our family trips," says Michael. "She rents a beautiful house and then suddenly everyone seems to make time to come."
Cecil Chao (1999/2017)
"I never actually smoked, but held the cigar as a prop," says Cecil of his November 1999 cover shoot at Villa Cecil, his Pokfulam bachelor pad. 18 years later, we're back to recreate the shot—this time with a glass of whisky in hand. "Despite my party boy image, I actually don't drink much either, just a little bit of wine," he says.
Kwan, Cheong & Harilela Families (2000/2017)
Still youthful and ever so stylish, Vanessa, Viola and Reyna have not aged one bit since Hong Kong Tatler's May 2000 Mother's Day feature. If you were to just look at them you'd think the recreated shot was done shortly after the original—except, of course, for the "babies," who have multiplied and grown into young adults.
From Left: Vanessa Kwan with Chloe and Christian; Viola Cheong with Alexandra and Victoria; Reyna Harilela with Kyara, Naomi and Nadia
Flora Zeta Cheong-Leen (1978/2017)
"At the time of the original shoot, I used to be an in-house model for Siberian Fur Store. I was still a student and was back in Hong Kong from England for the holidays. It was such a fun experience for me because I was really young and lived a simple lifestyle, so shooting in fur coats made me feel really elegant and sophisticated"—two things she has certainly become since that shoot.
Peter Cheung & Candice Suen-Sieber (2005/2017)
"The original photo was for a dining out feature we did in 2005 when Tatler used to get people to try out new restaurants around town," says Candice. "This one was for a Korean restaurant called Kaya." Peter chimes in, "I just remember a lot of steam coming out from the pot in front of us and feeling like I was getting a Korean soup facial." The pair may now have a grey hair or two and a wrinkle here and there, but their chemistry hasn't changed one bit.
See also: 40 Seconds With Brandon Chau
Trending
Exclusive: Tory Burch Shop Opening and Private Dinner
March 12, 2018 | BY Christian Barlow
photo_library
Alisan Fine Arts x HKAHF's HOPE Exhibition Opening Party
March 9, 2018 | BY Christian Barlow
photo_library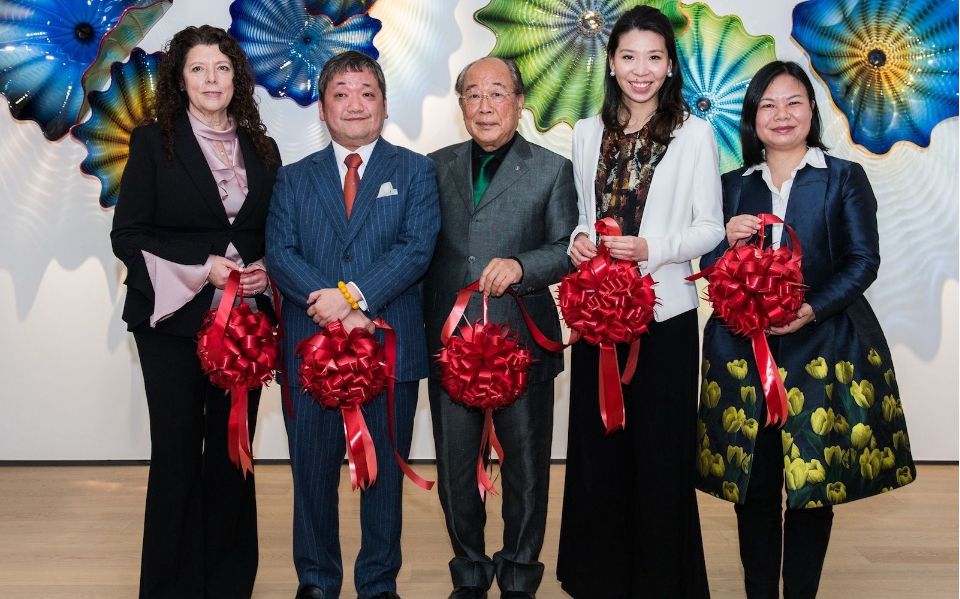 Whitestone Gallery Hong Kong Opening Party
March 9, 2018 | BY Christian Barlow
photo_library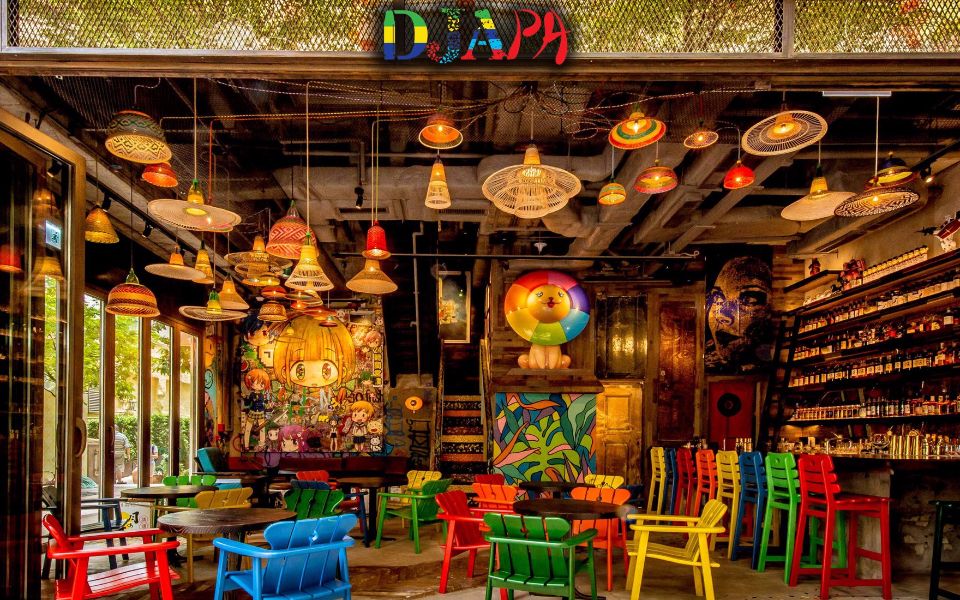 Asia Miles Offers Extra Perks In New Dining Rewards
March 9, 2018 | BY Hong Kong Tatler
International Women's Day: 10 Women Who Are Shaping Hong Kong For The Better
March 8, 2018 | BY Kate Springer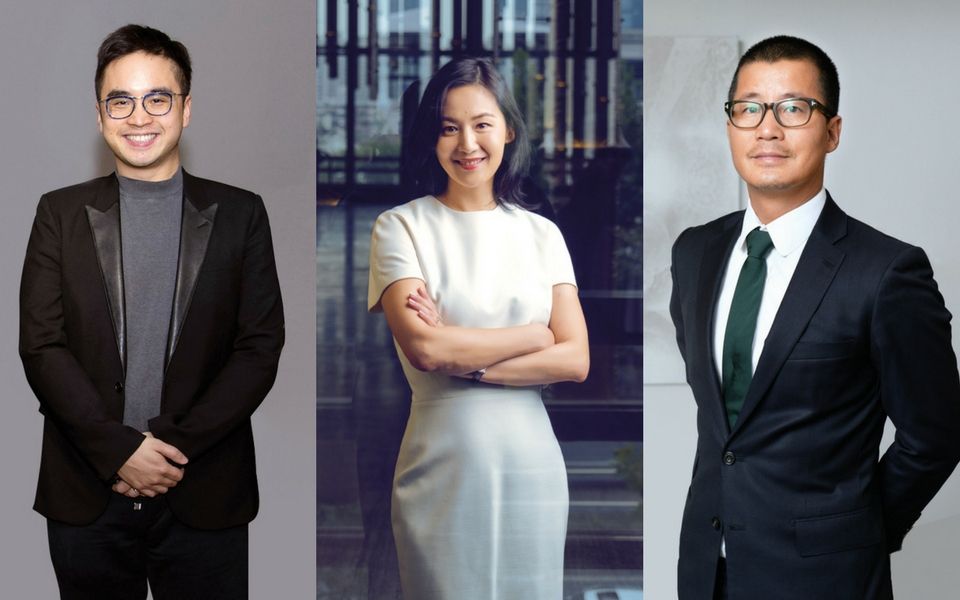 50 Biggest Art Collectors In Asia
March 7, 2018 | BY Oliver Giles
photo_library