Nude Design Founder Natasha Usher On Designing Hong Kong's Most Memorable Interiors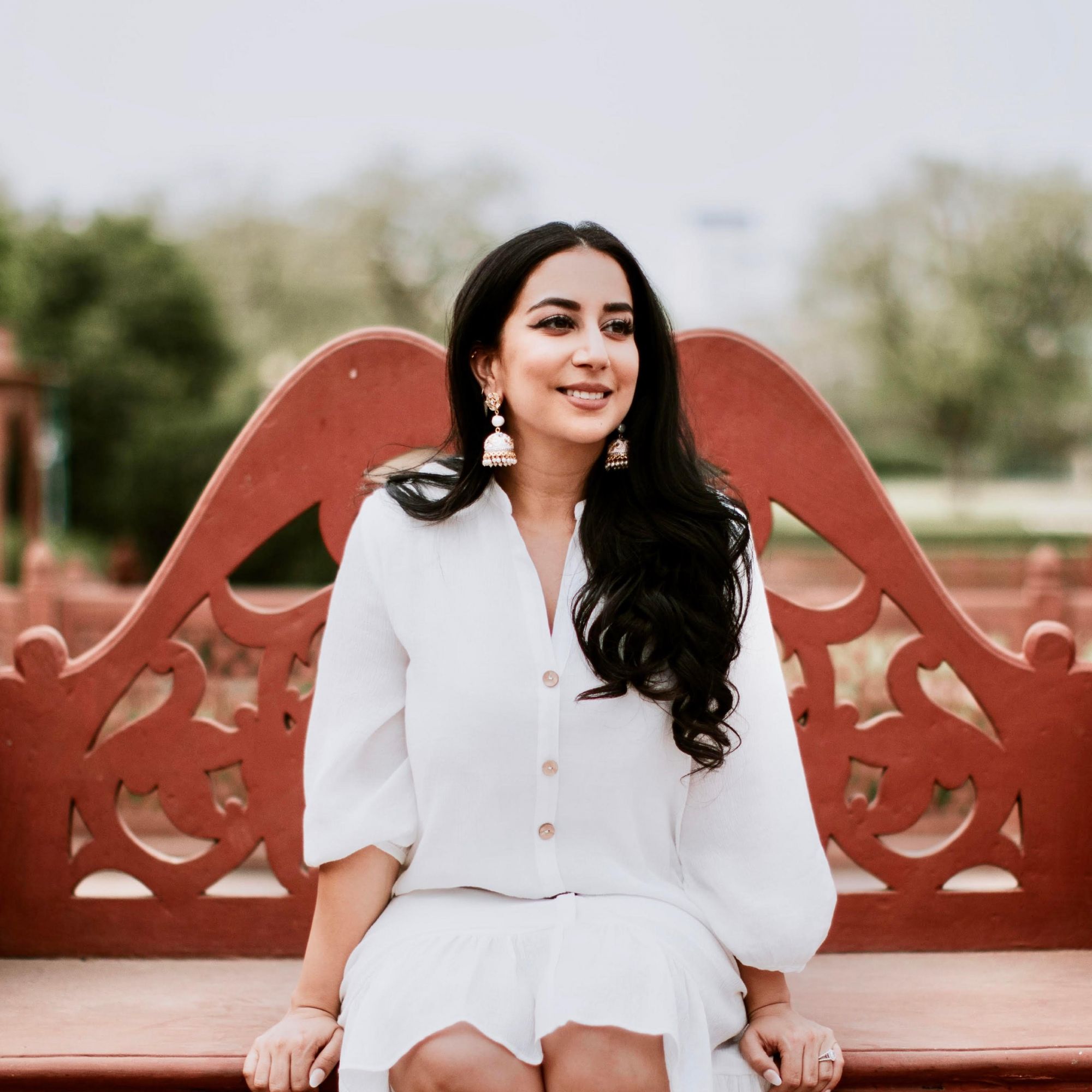 By Tara Sobti
February 05, 2021
Natasha Usher of Nude Design is responsible for many of Hong Kong's most memorable interiors
Natasha Usher has been quietly shaping the city for years. Even those who have not heard of the designer will have certainly seen her work around Hong Kong in the numerous hotel and restaurant interiors she has designed.
The Hong Kong-born interior architecture graduate has designed for many prominent companies in the region, including the Sino and Swire groups and New World Development, and she also led the interior design department at Shangri-La Hotels and Resorts before founding her own design consultancy, Natasha Usher Design Enterprise (Nude), in 2001.
Creativity is a lifelong pursuit for Usher, who says she loved drawing and making things as a child. While studying psychology, she spent her summers interning at advertising companies. "I loved the creative process of advertising and although I enjoyed studying psychology, I couldn't imagine a career dealing with people's troubled emotions," she says.
See also: Why Architect Dara Huang Is Turning Her Attention To Public Projects
At the start of her career in Hong Kong, she was the only female designer at a firm that designed karaoke clubs, hotels and institutional and municipal projects in mainland China. She enjoyed the work but it did not allow her the artistic freedom she now enjoys. "Back then, we had to follow a standard of what the company expected from us, so there was no independent creative outlet," she says.
Over the years, she has won many design awards, including the American Architecture Award and International Design Award for her work creating clever interiors for all kinds of industries, from hospitality to homes to schools. Hers is the name behind hip Hong Kong hangouts Posto Pubblico on Elgin Street, The Pawn in Wan Chai and Solas on Wyndham Street.
As a designer, you're only as good as your last project. It all boils down to trust. Thankfully, experience can get you through most obstacles
One project Usher is particularly proud of is the Victoria Playpark, an early childhood development centre at the K11 Musea Campus, which is designed to look like a treehouse and channels a Scandinavian vibe in its use of natural materials. Jennifer Yu Cheng, supervisor of the Victoria Educational Organisation and deputy vice chairwoman of CTF Education Group says, "When we started our new playgroup project, we wanted to create an identity for the space. Natasha was great because she was able to interpret our vision and bring her experiences with branding, product design and interior to create aesthetics that were bold yet timeless."
Usher also has a fan in Daryl Ng, deputy chairman of the Sino Group, for whom she worked on the new apartment block Madison Park in Cheung Sha Wan. "Her knowledge of the industry, deep understanding of clients' needs and how she approaches each project to accentuate its unique character are greatly appreciated," Ng says.
See also: Zaha Hadid Architects Unveils Two New Projects: HKUST Student Residence and Tower C at Shenzhen Bay
Despite having designed for some of the most revered names in the city, ranging from modestly sized health clubs to 40,000 sq ft, 400-room hotel projects, the core Nude team is small at just six people. "For me to be involved and maintain the level of attention to detail required, staying this size has allowed us to design fun and engaging work rather than cookie-cutter projects that occur when organisations get too big," she says.
"As a designer, you're only as good as your last project. It all boils down to trust. Thankfully, experience can get you through most obstacles," she says. Such obstacles she has encountered have included clients who refuse to pay their bills and those with funny quirks like bachelors with bunk bed obsessions.
After stamping her mark onto hospitality, education and homes, Usher now has her sights set on a bigger goal. "The dream is to design a heritage building or a palace: a place with a rich history and story," she says. Until a royal comes knocking, she is focusing on projects in Southeast Asia and China while designing a furniture line she hopes to launch this year. "Fingers crossed," she says.
See also: Up Close and Personal With: André Fu, Hong Kong's Popular Interior Designer and Architect