Olivier Caouette Talks Opening a Jewellery Store In a Pandemic and Designing Customised Bling Face Masks for Michelle Ong's FIF Gala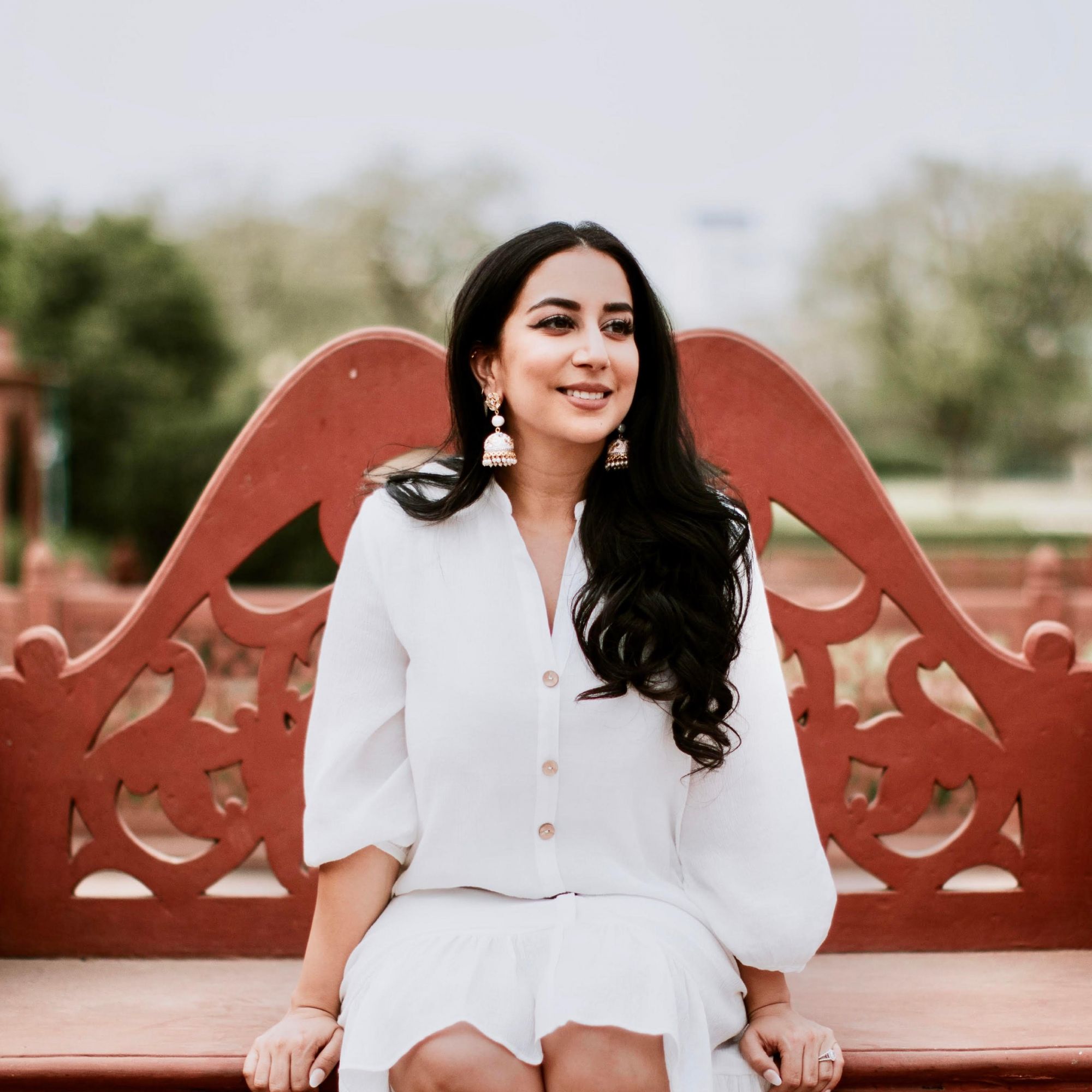 By Tara Sobti
November 06, 2020
Olivier Caouette, founder of fashion jewellery store One of a Kind, talks about creating pieces for singer Dua Lipa and his serendipitous partnership with Michelle Ong
Among the coffee shops and independent restaurants in Hong Kong's hip neighbourhood of Tai Hang lies an edgy jewellery store those familiar with the area will recognise as One of a Kind. "Stop thinking, start blinging" reads the neon pink sign on the outer wall of the shop, while an ornate crystal chandelier makes for a sparkling greeting as customers enter.
Olivier Caouette, the Quebeçois mastermind behind this rather literal hidden gem, has spent the last 11 years in Asia polishing his bedazzled business model. Though opening a jewellery store during a pandemic may have been too risky for some, Caouette was up for the challenge and set out to create "a one-stop destination for quality, trend-driven and timeless accessories to elevate wardrobes", he says. Enamoured by Hollywood glamour and the energy of international runway shows, Caouette draws inspiration from vintage Parisian aesthetics to create a sense of nostalgic luxury.
Caouette began his career working in the design and production department of the Canadian footwear giant Aldo before moving to a similar role in Asia. After realising that jewellery was his true calling, he joined manufacturing group People International as creative director in 2010 and began working with luxury brands such as Prada, Armani and Miu Miu before eventually partnering with crystal retailer Swarovski to work on new stone designs.
Today, his creations have been worn by the likes of Hong Kong actress Carina Lau and international stars such as Dua Lipa, Paris Hilton and Lana Del Rey. Shoppers with magpie tendencies are delighted by blinged-out face masks, headbands, necklaces, earrings and bracelets found in the shop, while a do-it-yourself counter allows them to choose between thousands of brass or gold-plated charms to make custom creations.
"You become the designer and the creator in this space. It's a thrill to watch people create items for themselves," says Caouette, who loves to hear people's feedback on his range. "I'm constantly connecting and interacting with clients in-store. It's integral to my creative process. I take in all the commentary and finely tune my ideas accordingly."
There is definitely more than meets the eye with Caouette. While managing his local boutique with the help of two trusted colleagues, his real work lies with his company Golden 4, which operates factories in Hanoi and Qingdao and employs 350 people to design, manufacture, package and sell jewellery for nearly 70 different brands.
Jewellery is big business—Golden 4 sees an annual turnover of US$15 million—and one that Caouette takes seriously, especially when it comes to sustainability. "There's big demand for products that are sustainable and customised. We use innovative methods and materials like recycled brass and bioplastics to continue to take responsibility for how we contribute to our industry, particularly around the use of plastic," he says.
In September, Caouette worked with Mountain Yam, the Hong Kong designer behind fashion label 112 Mountainyam, to produce show-stopping pieces that hit the virtual runway during the Centrestage show held at Hong Kong's Trade Development Council. Then, last month, Caouette was introduced to Michelle Ong by Number One PR founder and CEO Francis Cheng, and the jeweller was soon distributing his bling masks to guests at Ong's annual First Initiative Foundation gala on November 5. "Michelle is incredibly smart, professional and all-around impressive," he says. "We thought our bling masks would have a dazzling impact on the evening and they did."
He's currently collaborating with designers Lele Sadoughi and Christian Lacroix and has plans to open a showroom in Paris in addition to several One of a Kind stores in the pipeline for Southeast Asia and the UK. The self-professed king of bling's shine will only brighten as time goes on: "The retail world is changing, and I have a vision of what our shopping experience will be like going forward. Feeling and looking your most beautiful never gets old."
See also: 10 Minutes With Actress, Beauty Mogul and Food Blogger Jessica Jann