Founder of L'Dezen Jewellery Payal Shah Talks Designing for Celebrity Clients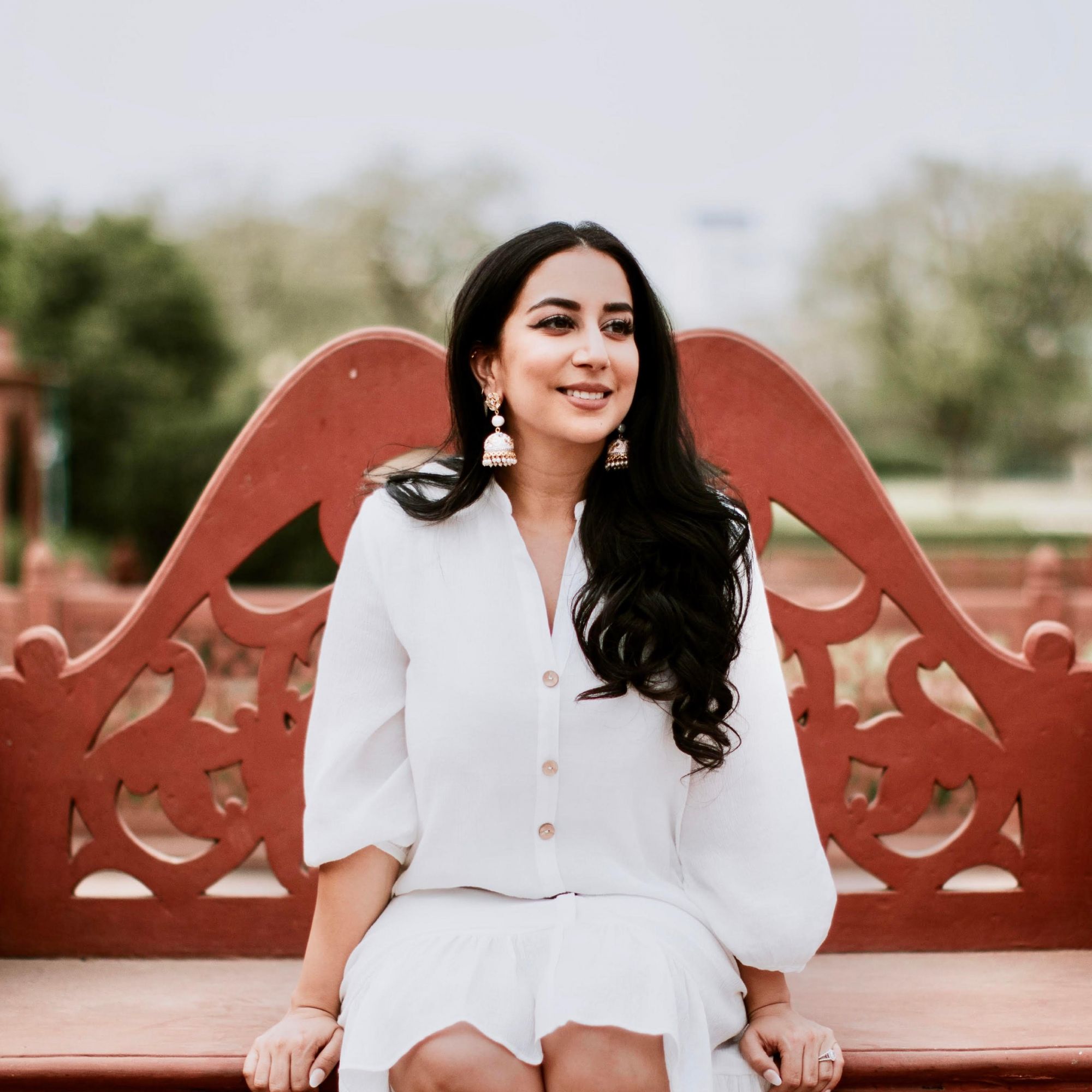 By Tara Sobti
September 14, 2020
Tatler talks to jeweller to the stars Payal Shah, the founder and creative director of L'Dezen jewellery and the woman behind Rihanna, J.Lo and Michelle Obama's favourite pieces
For 30-year-old, Hong Kong kid Payal Shah, jewellery designing is serious business. With her Bachelor of Arts degree in Architecture Design from the University of Westminster and a diploma in interior design from Inchbald in London, there is little wonder producing intricate and artistic pieces of jewellery come so naturally to Shah. The Indian designer says her pieces, which draw inspiration from her personal life, are a reflection of her travels and experiences with family and friends.
Shah's parents are diamond merchants and though jewellery is in her DNA, it wasn't until she was commissioned to create a capsule line for another brand that she realised her true passion for the craft. In 2011, L'Dezen was formed and became known for one-of-a-kind handmade pieces in floral and geometric styles. Shah's speciality is rose cuts and diamonds in unusual shapes––in her opinion, the more unique and dissimilar the diamonds, the better the story.
Shah's pieces certainly aren't mass-market: her most expensive design––a necklace named Fireworkouture––comes in at US$350,000. Although celebrities like Chrissy Teigen, Lady Gaga and Alexa Demie are flocking to wear her custom creations, Shah remains humble, focusing her time and energy on making lightweight, wearable pieces for her clients around the globe.
Here, she talks to Tatler about the most eccentric design request she has ever received, having dinner with Kris Jenner and why she wants Dwayne 'The Rock' Johnson on her team.
See also: Lois Tien, Founder of "SelfWear" Label SoL Gets Comfortable
What does Hong Kong mean to you?
Hong Kong to me can be summarised by the gorgeous skyline. It never gets old. It still takes my breath away with the spectacular architecture and different layers. There's just something about Hong Kong that gets me energised and I never know where the days go.
Describe your business ventures in one sentence.
It keeps me on my toes and never stops giving.
Who are some of your biggest celebrity clients?
They are all such an honour to [design for] but if I had to pick: Michelle Obama, Rihanna, Jennifer Lopez and Nick Jonas.
What is the craziest design request you have ever received?
These earrings that we designed for Mary J. Blige for the 2018 Met Gala, where the theme was Heavenly Bodies: Fashion and the Catholic Imagination. Mary J. Blige and another client of mine both loved and wanted the exact same pair of earrings. We created a new pair for my other client which took about six months to complete. The reason I think it's so crazy is because it was such a crazy design to begin with and I never in a million years thought someone would consider wearing them.
See also: For Cookie DPT Founder Wil Fang, Sweets Are Serious Business
If you could kill any fashion trend forever what would it be?
Honestly, I think you should wear whatever makes you feel comfortable in your own skin and represents you best, so I don't really judge trends. I'd say the worst fashion trend is when someone feels extremely uncomfortable in what they are wearing. It really shows.
What's your favourite family tradition?
Because we all work a walking distance from home, we have lunch together as a family every day during the week without fail. Sunday lunches are usually at dim sum spots like Veggie House or the Kowloon Cricket Club.
The zombie apocalypse is coming: who are the three people you want on your team?
I would take Dwayne Johnson, Li Ziq and Bear Grylls.
What's your most used emoji?
💙🙏🏽 [blue heart, praying hands]
You have to sing karaoke: which song do you pick?
Show Me Love by Robin S.
You can have an unlimited supply of one thing for the rest of your life: what is it?
A high metabolism.
If you were a wrestler what would be your entrance theme song?
Feeling Myself by Nicki Minaj ft. Beyonce
Do you collect anything?
All kinds of face masks and unique gadgets, which are also a weakness of mine.
See also: 10 Stylish Face Masks To Wear Now
What are some odd jobs you did as a teenager?
I had a stall at the school fair where I braided people's hair and drew henna tattoos.
If you had a talk show, who would your first three guests be and why?
Mindy Kaling because I just love her sense of humour and the many different roles she has played through life. I want to dive into her journey and know more about her childhood.
Sara Blakey because I absolutely love her work aesthetic and I think she would be such an interesting guest to learn a lot from. I love how excited and energetic she is about her life, and her go-getter spirit.
Sita Devi, the Maharani of Baroda, too. I recently attended a lecture about her life and all her wonderful jewels and I was so fascinated. She was witty, broke norms and created quite a stir. She even escaped with some fabulous jewels from Baroda to Paris where she would flaunt these fabulous custom-made pieces––and these one-of-a-kind jewels are now being sold at auctions around the world.
Who is the most famous person you ever met and did they live up to your expectations?
Olivier Rousteing and Kris Jenner were sitting next to me at a dinner during Paris Fashion Week. We ended up having a really entertaining evening.