10 Minutes With Pearl Shek, Founder of Apinara and Hong Kong's Newest Thai Restaurant, Lady Nara & Nara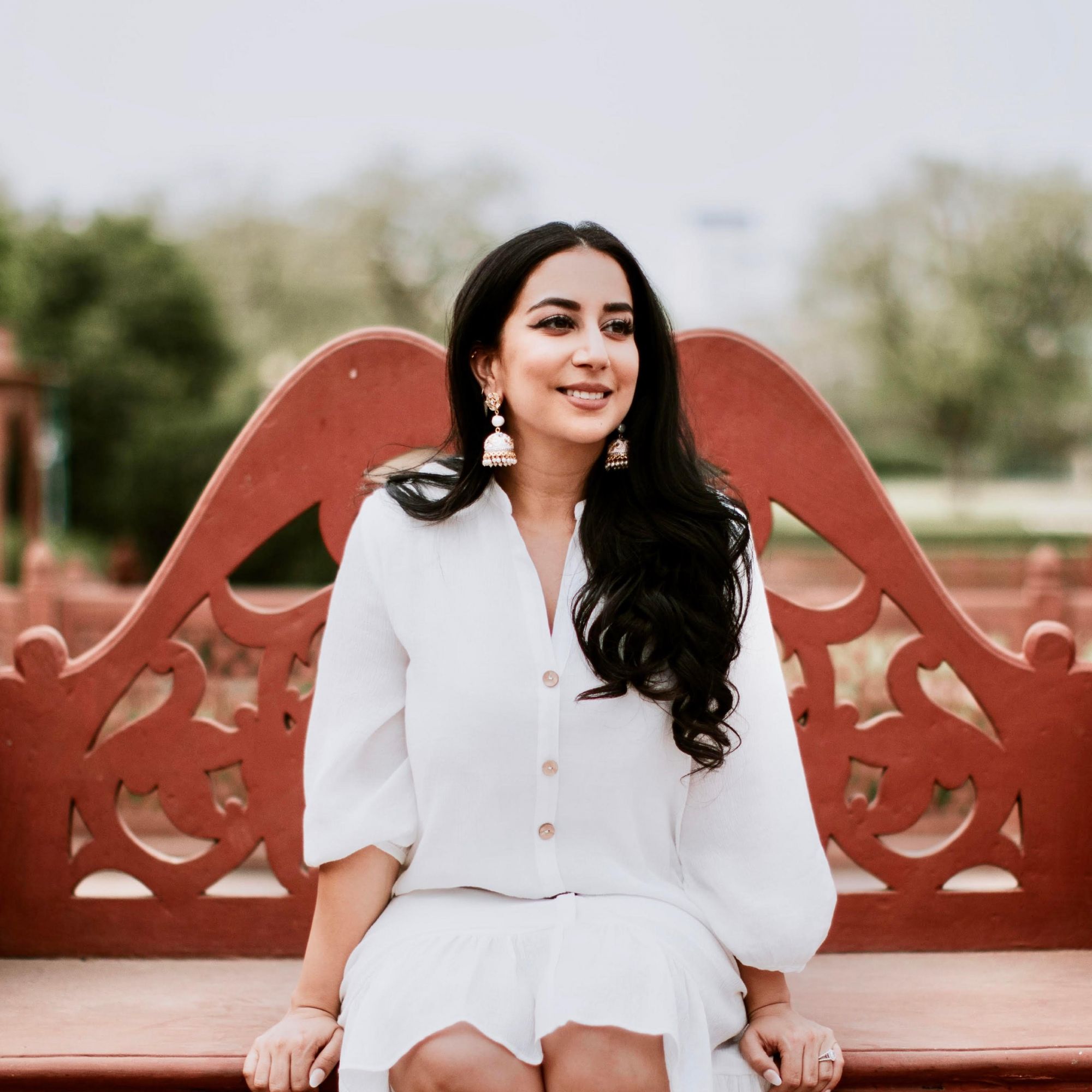 By Tara Sobti
December 03, 2020
Pearl Shek talks about her love for food, her biggest kitchen fail and her new passion project, Lady Nara & Nara, a Thai restaurant set to open this December
Any lovers of Thai food won't have missed entrepreneur Pearl Shek's restaurant Apinara in Pacific Place, the first Hong Kong-outpost of Yuki Srikarnchana's popular Nara Thai cuisine. Based on the popularity of Apinara, Shek's latest concept, Lady Nara & Nara opens at the Gateway Arcade in Harbour City later this month. The new space will be split into two halves: Lady Nara, a contemporary cafe serving western comfort food with Thai influences, and Nara, a Thai restaurant serving more traditional dishes.
Before her new venture begins, Shek discusses her second master's degree (this time in education), how she almost burned down her sister's kitchen and being a pro at eating chicken wings with chopsticks.
See also: 10 Minutes with Cecil Chao's Youngest Son, Roman Chao
What does Hong Kong mean to you?
Hong Kong is a place I call home. Due to the pandemic, I've been spending more time here and I've been given the chance to explore the city in ways that I otherwise wouldn't have. Hiking through new trails, rediscovering local gems like the bird market in Mong Kok and visiting my childhood favourite tofu fa spot [the now closed] Kung Wo has reminded me of my love for the city.
What did you study?
I studied marketing and business in London for both my undergraduate degree and masters. My BA was at the University of the Arts and I did my masters at Imperial College business school. I always wanted to pursue an avenue that's really dear to my heart, so this year I finally started a master's in education at Hong Kong University.
What was your first ever culinary job?
My first job was as my dad's sous chef. Actually, more like his professional food taster. My sisters and I would stay awake way past our bedtime and wait for our dad to come home and make us his speciality: egg and spam fried-rice: the key is to use day-old rice).
Who are your culinary inspirations?
There are too many to just pick one, but generally, it's the people around me who have cooked with and for me. I always feel inspired and learn something new when sharing experiences like that.
See also: Meet Taran Chadha, Co-Founder of Fat Chad's, Pondi and Black Salt
Describe your business ventures in one sentence.
Bringing people together through my love and appreciation for food and culture.
What's your favourite family tradition?
My grandfather lived half of his life in Bangkok. Every family trip there always began at Nara. Nara was not only a place for amazing food that my family loved, but it was also the backdrop for many great memories and conversations. I wanted to bring a piece of that special experience and share it with Hong Kong. I look forward to continuing this story with Lady Nara, which is due to open in Harbour City at the end of this year.
Every Sunday evening, my family and all of our dogs get together for dinner at home. This started when we were kids and has evolved into a weekly ritual over time. For a few hours each week, we make sure we spend some precious time together to catch up with one other.
See also: Founder of L'Dezen Jewellery Payal Shah Talks Designing for Celebrity Clients
What's your favourite thing to do with your sisters?
My sisters are both homebodies and we all love to cook. So the perfect combination would be to cook up a feast together with our partners at one of our homes, followed by board games like Catan, Bananagrams, Codenames and Taboo. We're very competitive. We drink champagne and wine throughout the evening with our dogs nearby.
What was your favourite food growing up?
I really enjoy going to people's homes for meals. At restaurants, I always feel like I'm working as I'm constantly keeping an eye out to see what people are doing, how the service is going, and how customers react to the food they're having. I guess it has become second nature, given what I do and look out for in my own restaurants. I feel most at ease at homes where I can enjoy the food and company without any distractions. One of my favourite meals is a simple combination of steak and rice.
What has been your biggest kitchen fail to date?
I nearly burned down my sister's kitchen trying to show off my flambéeing skills [a method of cooking in which alcohol is added to a hot pan]. She was not pleased with me.
In your opinion, does food taste better from a fork or your hand?
A fun question to ask at the dining table is: "What's your favourite eating utensil and why?" Mine would be chopsticks: I can pick up just about anything with them with precision. I can show you how to eat chicken wings perfectly with a pair of chopsticks.
Do you believe in any strange kitchen superstitions?
No, but if you'd like to cook in my kitchen, please put everything back where it belongs once you've used it. I like a very clean and organised kitchen.
See also: 10 Minutes with Honey Pro Handheld UV Sanitiser Founder, Carmen Yim
What is one thing you would like to achieve?
I consider myself a go-getter, so I like to keep myself busy with a list of plans and projects. In terms of the next big thing, I'd love to pursue a career in the field of education. I believe in enabling opportunities for our next generation—and that starts with education.
If you could invite any three people (dead or alive) to a dinner party, who would they be?
I'd say my three childhood best friends (we refer to ourselves as PCND, a combination of our initials). With the restrictions on travel, it has been way too long since the four of us have been able to open up a bottle of wine (or three) and catch up over some good food in person.
You have to sing karaoke—what song do you pick and why?
It really depends on my mood. I like a variety: I can go from Disney songs, to nineties pop, to soppy Chinese love songs, to rap songs.
Do you collect anything?
I have kept nearly 20 years-worth of handwritten cards and letters. There is just something so special about someone willing to spend the time to write to you and I really appreciate that. I have my own little tradition of spending a day reading through a year of heartfelt messages before I archive them away safely before starting a new box on my next birthday.
See also: 10 Minutes With Actress, Beauty Mogul and Food Blogger Jessica Jann