How Normalising Public Breastfeeding Became One Woman's Passion Project
By Kate Appleton
July 22, 2021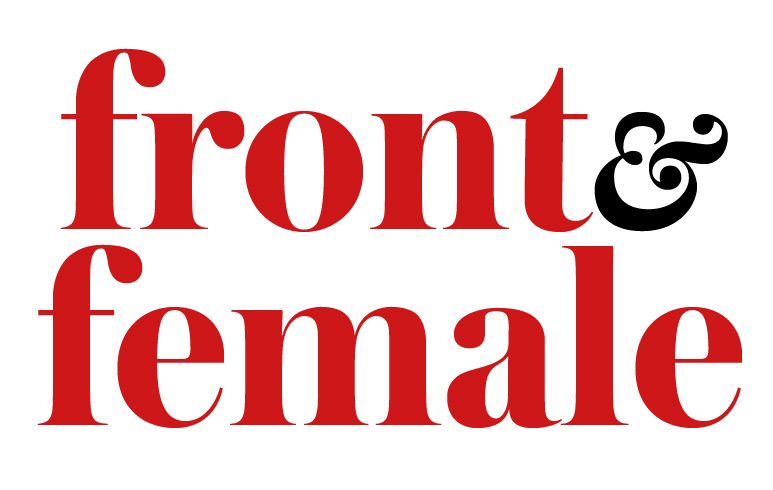 Liz Thomas supports nursing mums and destigmatises public breastfeeding in Hong Kong with her campaign It Tastes Like Love
By day, Liz Thomas is a seasoned journalist, with experience in London and now in Hong Kong, where she heads the APAC Features, Investigations and Special Reports section of a global news organisation.
Once her three kids are in bed, she starts a night shift, working on It Tastes Like Love. The campaign partners with businesses, which commit to supporting breastfeeding on site; showcases beautiful nursing imagery; and provides a forum for sharing candid advice.
"The starting point was always to make sure that women who want to breastfeed are supported to do so however, wherever, whenever they need to," says Thomas. "We're inching towards that, especially with new discrimination laws protecting breastfeeding coming into effect this June."
It's a welcome move considering that as of 2016, UNICEF found that 40 percent of those who have breastfed in public in Hong Kong have experienced harassment.
Normalising breastfeeding is not just about ensuring mothers can nurse in public comfortably. Thomas sees it as a social justice issue that also has implications for infant health, the prevention of breast cancer and even environmental impact—breast milk is the original zero waste superfood.
In time for World Breastfeeding Week, we caught up with Thomas to learn more about her campaign and the state of breastfeeding in Hong Kong.
What inspired you to launch the #ItTastesLikeLove campaign?
When my eldest was born prematurely at Queen Mary in 2015, staff in the special care unit seemed more concerned about my modesty than helping me learn to breastfeed, fearing "male doctors might mind". I found it baffling that they were urging new mothers to breastfeed while simultaneously creating barriers for us to do so.
A few months later I was berated for feeding uncovered in public. The woman berating me was actually wearing fewer clothes than me, and she only stopped ranting when I pointed that out. It really summed up the hypocrisy around breastfeeding and modesty.
The final straw was after my second son was born in 2018 when I met a woman struggling to nurse in public. It was hot, and her baby didn't want to be covered. My boy was hungry, so I nursed uncovered nearby. She told me how much she appreciated it—that she'd been worried about people staring or harassing her. I realised while I couldn't sit with every new nursing mum, I could try to drive change so that parents felt better supported and empowered.
See also: 10 Tatler Friends Who Are Expecting Babies In 2021
How did becoming a mother change your opinions about breastfeeding?
My younger self would be shocked that I've nursed my children well into toddlerhood, breastfed while pregnant and tandem fed siblings. Like many of my generation, I was mainly formula fed and didn't have much exposure to breastfeeding.
Now breastfeeding is one of the best parenting tools in my kit. Yes, children breastfeed when they are hungry, but they also do so when they need comfort, security, love or reassurance. While breast milk has been woefully under-researched, we know that the immunological and developmental benefits are remarkable. There's no arbitrary age where this stops being true; it comes down to doing what's best for you and your family.
Indeed, it's an issue when people equate advocating for breastfeeding rights and informed choices as a criticism of those who use formula. I dislike the phrases "breast is best" or "fed is best" because they are reductive and don't reflect the nuance of personal experience.
See also: 5 Key Nutrients For A Healthy Pregnancy
Society has become so used to seeing breasts to sell or seduce that some people struggle when they are used openly for their main purpose
What are the challenges for breastfeeding mothers in Hong Kong?
The messages are so mixed. Even the posters to advertise Hong Kong's new breastfeeding protections don't actually show anyone breastfeeding. Although authorities want more women to breastfeed—because at a public health level it saves lives and money—they aren't putting in place enough supporting measures, so the pressure is on mothers to somehow juggle it.
Lactation support in hospitals is hit-and-miss and, while paying for a consultant can save you money on formula in the long term, it can still be an expensive initial outlay. Maternity leave recently increased to 14 weeks, but there are no legal requirements to provide suitable spaces for pumping or direct feeding at work. Paternity leave is still minimal, even though it makes such a difference if the load is shared in the early weeks.
That said, where I would commend Hong Kong is that once businesses know about our campaign, they really rally to fix things. In that sense we are ahead of many other world cities.
See also: Sex And Intimacy In Hong Kong: How Attitudes Are Evolving
How does #Ittasteslikelove work to normalise breastfeeding?
Our Instagram shares beautiful uncovered breastfeeding photos because imagery is crucial to driving change. Back in 1991, it was a huge scandal when Annie Leibovitz shot Demi Moore nude at seven months pregnant for the cover of Vanity Fair. Now photographers offer this kind of maternity pose as standard and stars are increasingly documenting their experiences with nursing, whether it's Rachel McAdams pumping milk in Versace, or Gisele Bündchen breastfeeding on a shoot.
We also have a Facebook community that debates the latest research and offers moral support. We've opened our blog to women worldwide who share experiences such as nursing premature babies, grappling with mastitis, feeding twins and exclusively pumping. And our dedicated Boob Squad can offer personal advice to the many women who contact us.
See also: Artist Loie Hollowell On How Motherhood Inspired Her Paintings
How has your campaign grown? Who are some of your supporters?
We've had passionate supporters from the start: Maximal Concepts, Black Sheep Restaurants, Pret and Beef & Liberty all took a stand as soon as we talked to them about it. Popular chains Oolaa and Pizza Express and Instagram-favourite Madame Fu have also since joined.
Glow Spa & Salon has offered their space to passing parents who need to pump or breastfeed, whether they are clients or not. OT&P has become the first medical practice to show their support and the lifestyle industry are following suit with new sign-ups including Malabar Baby.
We are also thrilled to announce that Grand Hyatt Hong Kong is the first hotel to back the campaign. We'll provide dedicated training and advise on best practices for both guests and staff who may be pregnant or nursing.
See also: Summer 2021: The Best Hong Kong Staycations To Book
Why is the freedom to breastfeed a feminist issue?
This is about a woman's right to choose what she does with her body and about the objectification of women. Society has become so used to seeing breasts to sell or seduce—with breasts all over billboards, social media and music videos—that some people struggle when they are used openly for their main purpose.
Normalising breastfeeding is also part of a wider conversation on women's health. We are routinely short-changed in healthcare, with studies showing women's pain is taken less seriously and it takes longer to get a diagnosis for chronic conditions. We need to be making informed choices, including when it comes to breastfeeding. So we want to normalise all approaches: exclusive pumping, supplemental nursing systems, using donated milk and cup or syringe feeding.
See also: Being Childfree By Choice: 7 Asian Women Share Their Stories


What is the role of men in supporting breastfeeding?
The reality is that there are still more men in top positions across industries, so the number one thing men can do is be proactive in supporting this issue at home, at work and in public. I have found that people are far less inclined to tell me to cover up if my husband is around, so those with privilege need to step up.
Anecdotally, most people tell me it is women who come to tell them to cover up in Hong Kong, which is disappointing. I also think it is a disservice to men to assume they simply cannot control themselves when they see a slither of breast with a baby's head in front of it.


What are some other local resources for breastfeeding mothers?
The Facebook group, Hong Kong Breastfeeding, run by Gemma MacFarlane is a wonderful resource. One of our board members, Heather Lin, does great work with La Leche League Hong Kong, an organisation that provides free advice to nursing mums. There is also breastfeeding.org.hk for Cantonese speakers.
---
Front & Female is Tatler's platform for female empowerment: a resource for women to become their best selves. Click here to sign up to our newsletter to join the community and stay informed.