Bao Nguyen, Karen Mok, Eddie Chung and Others List What Makes Hong Kong Special To Them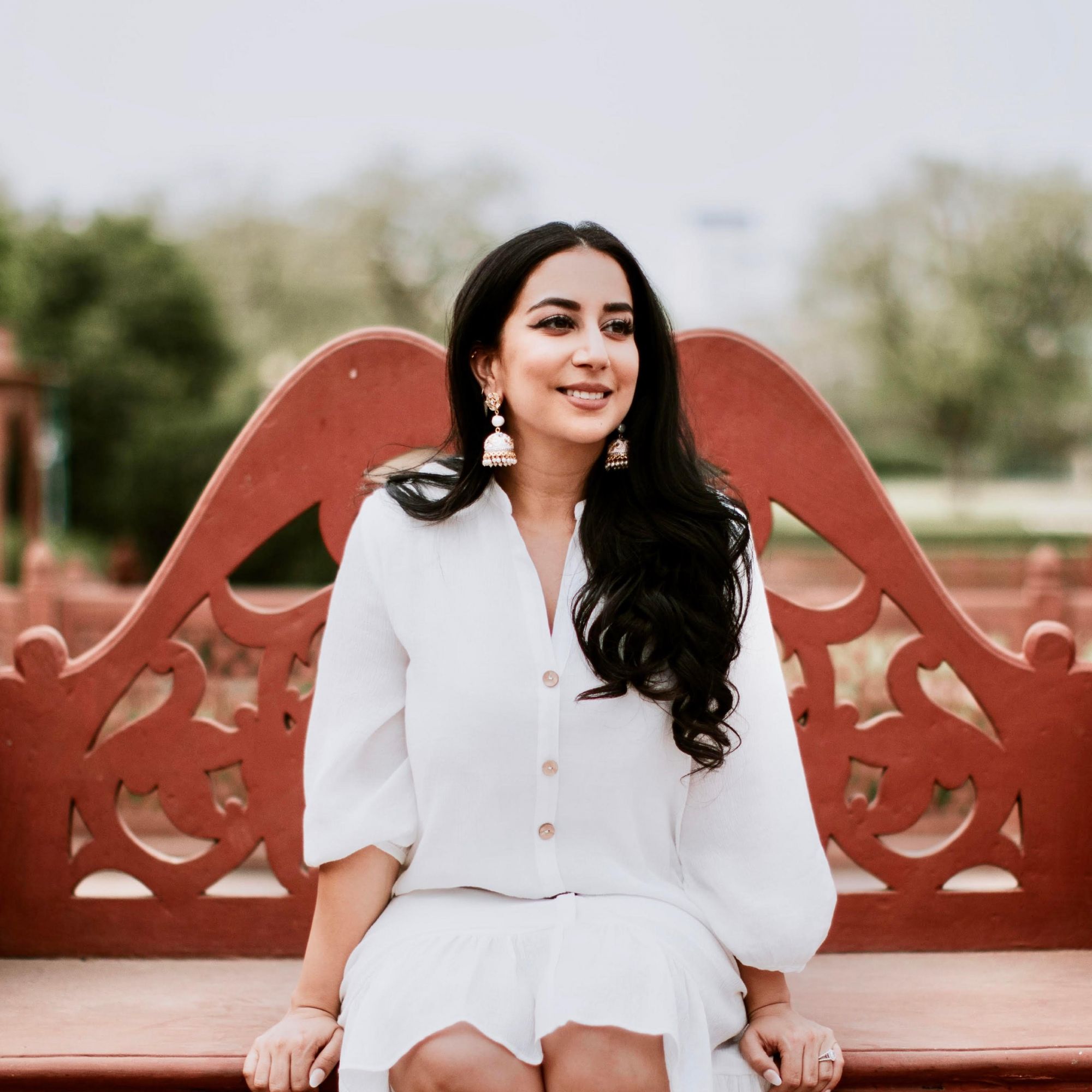 By Tara Sobti
November 10, 2020
After a turbulent year, we're listing 14 reasons to be grateful for the city we call home from our Tatler community
As much as they love to complain about the property prices, humidity and the traffic, Hongkongers know they live in one of the greatest cities on earth. From the culture to the views to the food, members of the Tatler community round up what makes Hong Kong special to them.
See also: 10 Reminders Of Why Hong Kong Is A Great City To Live In
James Louey
My grandfather, William Sui-tak Louey, founded the Kowloon Motor Bus Company with just a handful of buses in 1933. Our vehicles were commandeered for carrying troops by both the British and the Japanese occupiers for World War II. At the end of the war, we were left with one relatively unscathed bus. My grandfather restarted the bus business again from scratch.
Through 87 years of ups and downs, we have endured the test of time. To me, this is an example of Hong Kong's entrepreneurial spirit and robustness. We have endured all kinds of peaks and troughs in our short history, and it is precisely this that makes our city interesting.
Charles Yang
I love Hong Kong for bringing Hollywood movies to us. Being multicultural has always been at our core. In the 1960s, going to the movies was a family event that required dressing up. I remember watching The Sound of Music: the original movie was a long version, and the cinema actually split it into two sessions, so you could pay to watch part one and part two. It was pretty clever of them to double the revenue.
The indulgence of watching a movie in the Princess Theatre that housed more than 1,000 people was just awesome. The cinemas today just don't hold a candle to that. The grand theatres are all gone now and the Princess Theatre in Tsim Sha Shui has now become the Mira Hotel.
See also: 14 Great Hong Kong Movies to Add to Your Netflix Watch List
Bao Nguyen
My parents were Vietnamese war refugees who escaped Vietnam by boat. The first shore they landed on was Hong Kong. Because of this, I owe so much to Hong Kong and its openness and generosity. Hong Kong was also the first city that my family visited together when I was a young boy and I've always loved its energy, which is fuelled by all the different types of people, cultures, and nationalities that work and live here.
It's a city with a combination of class and elegance but also full of cultural edge and textures that make it so unique compared to other cities in Asia. I love the idea of having Michelin-starred dim sum in a homely and unassuming setting with only locals for lunch, then later in the evening, meeting people from all over the world for a sophisticated night out.
Evan Chow
Being a fourth generation Hongkonger and having witnessed the changes in sovereignty to various crises and now the pandemic, the energy of the people always remains strong, which keeps us motivated and competitive in every facet of life.
Mak Siu Kee Traditional Wonton Noodle is one of my all-time favourite local noodle shops in Hong Kong. The wonton noodles and beef noodles are their signature dishes and are my comfort foods. I love the traditional interiors and ambience of a Cantonese noodle shop. It always reminds me of the good old days when I was in high school, and it feels like home.
Vicky Lau
I love Hong Kong's unique landscape. This coastal island is full of surprises, from packed high-rise urban environments to mountains, outlying islands and white sand beaches, all of which can be seen within a single day. I like to start out the day on the beach, have lunch at The Peak, hop back to work, then fill the night with the urban cityscape. As a kid, I spent a lot of time on the beach every weekend.
Leigh Tung Chou
Every Christmas day for the last 30 years, three generations of my family take a junk from Aberdeen to Lamma Island. We arrive at Yung Shue Wan (the northern village) and walk to the beach to play a very competitive game of touch football. The older generation used to play but now watch from the sidelines yelling out different plays. The middle generation of mums search for snacks like fish ball soup or egg tarts. The younger generation of teenagers now take their place on the beach getting instructions from their great aunts and uncles. After a spirited game, the entire family walks over the mountain to Sok Kwu Wan to have lunch at the Rainbow Seafood Restaurant. We take up the entire upstairs dining room with six round tables filled with parents, aunts, uncles, cousins, nieces and nephews. It's chaotic and lively, but I wouldn't miss it. To me, it is one of my happiest memories.
Looking back, when I walk by the AIA Building in Central, I am reminded of the Furama Hotel. It is where we stayed with our parents as children while visiting relatives in Hong Kong. I remember the purple shag carpets in the rooms, the Furama coffee shop with its delicious chestnut cake, and the revolving restaurant at the top of the hotel. One of my most vivid memories is of the smartly dressed porters marching through the hotel lobby and coffee shop holding a wooden sign that had a white board and bells attached to it signalling when a guest had received a phone call at reception.
See also: Island Guide: What To Eat, Drink And Do In Lamma Island
Edwin Pun
One thing I love about Hong Kong is the quirky street names named after plants and trees (think Fir Street or Pine Street in Tai Kok Tsui) and food (Sai Yeung Choi Street). If you dig a little deeper, you can find out more about the history of naming conventions. Of course, the most confusing of all the street names is Rednaxela Terrace in Mid-Levels, named after its first owner [thought to be a man named Alexander], but spelled backwards.
Michele Li
I grew up in Stanley and there is so much to love about Hong Kong, especially the food. I recently went to a girls dinner at Nhau, a small Vietnamese restaurant tucked away in a lane near Man Mo Temple, which was a nice discovery.
I love going to Cornerstone with my daughters too. It's not so hidden as it's right on Hollywood Road, but the food is consistently good and it's cosy. I'd love to try Godenya, a 10-seater sake restaurant hidden behind Wellington Street, but to be honest, the best meals are at my best friend Caroline Shaw's home.
Joanna Lui Hickox
There are many places that I visited as a child that haven't changed at all, and where I now take my own children. I think of things like Ocean Park, the beaches, and the as-yet undeveloped outlying islands. It's amazing to see my daughter enjoy the same places in much the same way as I remember enjoying them.
What I love about this city is the extreme contrasts you experience in a day. The heat and humidity versus air-con everywhere; great street food versus fine dining; concrete jungles versus quiet island beaches, and, best of all, people talking loudly––not in anger, but as a sign of happiness.
Jaqueline Chow
This may be unconventional, but I love the rickshaws parked around the Star Ferry. To me, it's a classic icon of Hong Kong. My grandfather Henry Li was a doctor and at the time, he'd often go and do house calls for his patients after he was done working in the hospital. Every time he'd go to a patient's home, he would take one of those rickshaws. I remember once, he had to go to Mid-levels and you know how steep those roads can be––the entire rickshaw tipped over and he fell overboard. He's told me that story so many times growing up. It's hilarious––luckily no one was injured but every time I see one of those rickshaw's, I think of him.
Jane Louey
When I was little, every Sunday, my family and I would go to traditional Chinese eateries for dim sum. I was always so excited to watch the dim sum trolleys go round and round the restaurant, eagerly waiting for the opportunity to choose our next delicious dish. It was a fun way to be in touch with my family's traditional roots, but unfortunately, you can't really find these establishments nowadays.

We used to also visit the now closed Jumbo Floating Restaurant in Aberdeen for special occasions. Though they served Chinese food and dim sum during the day, the dishes on the menu often became quite elaborate for dinner! For entertainment, you could also change into traditional Emperor costumes, sit on an Emperor's throne and take photos. I used to really look forward to that.

But one of the city's best hidden gems is the Caprice bar at the Four Seasons hotel… it's not so hidden anymore though! I remember the time when the bar was a waiting lounge for people dining in Caprice. I went there with my father for happy hour once––it was so private and quiet, because so few people used to visit back then. Enjoying a peaceful moment with him will always be one of my favourite memories.
Karen Mok
There is no city like Hong Kong anywhere else in the world. It gives me energy and inspiration. I have wonderful childhood memories of taking the Star Ferry from Tsim Sha Tsui to Central every weekend for my Chinese dance class at City Hall. The ferry ride remains one of my favourite things to do.
I studied at Diocesan Girls' School and Tai Ping Koon––a chinese restaurant that's been around since 1860––is just around the corner. My parents would take me there for a treat every time I did wellin my exams.
Eddie Chung
I was born here, and I love this city for the opportunities it has provided me. Hong Kong is very small and the best part about that is that you can do so many things in one day. Today, I rode my bicycle to the Peak, got to my studio at 10.30am, did some work, met someone for lunch, had several meetings in the afternoon, then got dinner and drinks with friends. I could have even caught a movie afterwards.
Our days are very productive. But what makes Hong Kong for me is its people. Hongkongers are very direct: they tell you exactly what they think. If they think you are fat, they'll tell you exactly that. They don't mess around. Food is also outstanding here. It's an inspiration for anyone who enjoys cooking. Unfortunately many of our old favourites have closed or changed hands. I love to visit called b.a.r Executive on Yiu Wah Street in Causeway Bay for its vibe. Also, Sister Wah Beef Brisket noodles in Tin Hau. I only allow myself to go there once a month, but it has been one of my favourites for years.
Brian Siswojo
I moved to Hong Kong from Jakarta back in 1985. I was introduced to skateboarding in 1988 and it has been a huge part of my life. The skateboarding community here is what makes Hong Kong for me. Places such as City Hall in Central, Victoria Park and Immigration Tower are where we used to skate growing up and I have the best memories from there.
See also: How To Stay Positive During the Pandemic: Tips from The Tatler Community