Rosewood Hong Kong: How Sonia Cheng Is Bringing Ultra-Luxury Hospitality Home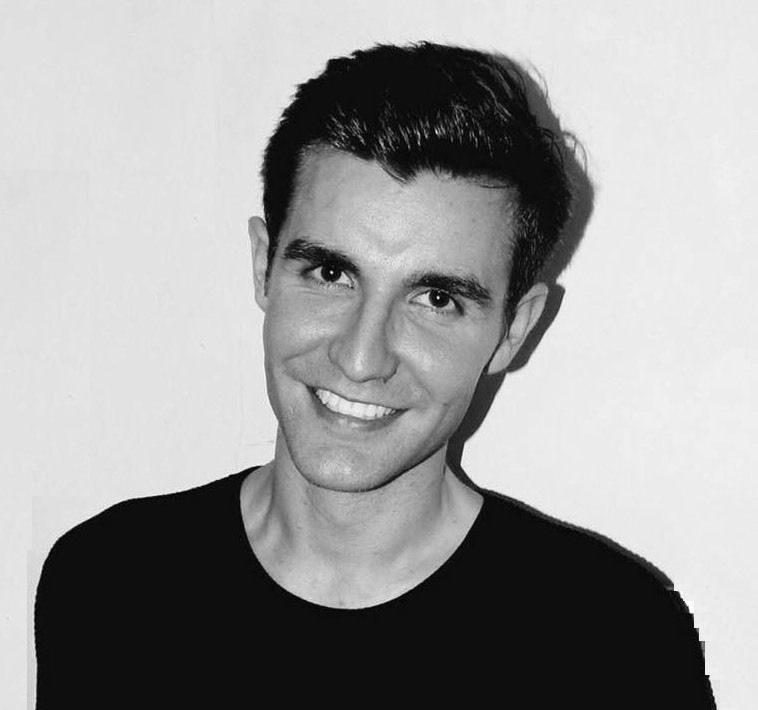 By Oliver Giles
April 01, 2019
She's spent years expanding her Rosewood Hotel Group around the world. Now Sonia Cheng is shaking up top-end hospitality back home with the launch of the Rosewood Hong Kong. She tells us how her family's heritage is woven into the fabric of the ultra-luxury hotel and introduces key creatives who helped bring it to life
Everything you see in the new Rosewood Hong Kong has a tale to tell. The entrance of the grand ballroom is framed by intricate leather panels crafted by Atelier Mériguet-Carrère, a Parisian design studio that worked on the restoration of the Hall of Mirrors at Versailles. The walls of guest rooms are wrapped in wool woven by Loro Piana in rural Italy.
More than 150 chandeliers, lamps and lanterns were designed for the property by a team in New York. Perhaps the most interesting story, though, is not about luxurious fittings from far-flung corners of the world but about a local family that made its home in Tsim Sha Tsui.
Fond memories
"I grew up on this site," reveals Sonia Cheng, CEO of the Rosewood Hotel Group, as she looks out over Victoria Harbour from one of the hotel's suites. "My father and grandfather created the New World Centre here back in the 1980s. There was a shopping mall, a hotel, offices and apartments. We lived in one of the apartments.
"My father and grandfather were really forward-thinking because Tsim Sha Tsui was not as developed back then but they really turned it into a destination for Hong Kong residents. Lots of Hongkongers have precious memories of the New World Centre. And I share those memories. I remember the arcade in the New World Centre; I remember eating in the coffee shop; I learned to ride a bike along the harbourfront just outside."
Sonia's father, Henry Cheng, has similarly fond memories. "New World Centre was the dream of my father, and my dream," recalls Henry, chairman and executive director of New World Development.
"I remember when it opened, the whole area panicked because it was the first time a large-scale shopping mall was completed in Hong Kong and it was the only one in Southeast Asia I think. It was stunning, and we were very successful at building a landmark there, but after 30 years everything is outdated, so we wanted to redo it."
World-class art and design
Henry envisioned turning the site into a world-class art and design district, but he knew it had to be anchored by something special.
"We wanted to build something outstanding," he says. "And after I purchased Rosewood in 2011 I knew I wanted to build a Rosewood in Hong Kong and for it to become the flagship property. We want to promote Rosewood through this flagship to become number one, the best hotel brand in the world."
Now, eight years after setting that goal, Rosewood Hong Kong is a reality. The hotel occupies 43 floors of an imposing 65-storey tower designed by New York-based architectural firm Kohn Pedersen Fox, which also oversaw the rejuvenation of the whole district, christened by the Chengs as Victoria Dockside.
Inside the tower, renowned American interior designer Tony Chi worked his magic. "This is a very meaningful project for me and my family, but we have a very talented team," says Sonia. "This hotel is a collaborative effort."
Tony Chi
New York-based Tony was a natural choice for the interiors. Sonia and Henry had him design the Rosewood London—which effortlessly blends British heritage, contemporary design and a collection of quirky curios—and he's currently renovating The Carlyle, a Rosewood hotel, in New York.
But long before they ever collaborated on professional projects, Henry commissioned Tony to oversee a much more personal space: his home. "I've probably known Tony for more than 20 years, since he designed the family home," recalls Sonia. "He's a dear friend of the family."
He's a visionary designer, too. At the beginning of the project Sonia outlined for Tony her vision of the hotel as a "vertical estate," describing how she saw the property more as a towering urban manor house packed with personality than a series of cookie-cutter hotel rooms. This concept was inspired by the Rosewood Mansion on Turtle Creek in Dallas, an elegant private home that was transformed into the very first Rosewood hotel in 1980.
Running with this brief, Tony has filled the Rosewood Hong Kong with pattern, texture and colour, mixing and matching materials to create characterful, comfortable spaces. This is not a hotel decorated in wall-to-wall greige. "We wanted to create a sense of whimsy and wonder," explains Tony.
Drama and flair
To achieve this, Tony searched far and wide for inspiration. "The central sculptural staircase, which has gestural drama and flair, and is in limestone with black Marquina natural stone accents, was inspired by the world's grand opera houses," says Tony. "And we collaborated with countless artisans around the hotel, from Italian luxury furniture maker Giorgetti to metal craftsmen Capoferri."
But the most immediately noticeable design features are those that come from closer to home. When you walk from the lift to your room in the Rosewood Hong Kong, you don't pass through a featureless corridor but meander along a spacious hallway that Tony describes as a "lounge-like salon."
These communal areas are filled with sinuous sofas and shelves laden with books and knick-knacks, many of which are from—or reference—Hong Kong. On one shelf you might see a pair of Chinese guardian lions, on another bone china teapots that hark back to the city's history as a centre of tea culture.
Although it's Tony's style to imbue a space with a touch of local flavour, it's also in Rosewood's DNA. "Our core brand philosophy is to create 'A Sense of Place'," explains Sonia. "We really try to weave local culture into our hotels so that guests can experience the best of the city without setting foot outside. And that's just not in the interior design, but in the F&B concepts, the outfits for our staff—it's in everything."
Eight dining concepts
Local tastes are clearly reflected in the Rosewood Hong Kong's restaurants and bars. The hotel has eight dining concepts, including The Legacy House, which serves refined cuisine from Shunde in Guangdong province, and Holt's Café, a more casual, all-day restaurant.
See also: Rosewood Hong Kong's Food And Drink Offerings
"Holt's Café celebrates local favourites, so there's Hong Kong milk tea and baked pork chop rice on the menu—comfort food," says Sonia. "We chose Shunde cuisine for The Legacy House because a lot of people who live in Hong Kong are from Shunde, including my family. Both my grandfather and father were born in Shunde."
The hotel's moody, masculine bar, which is decked out in dark marble and sumptuous velvets, is called DarkSide, a cheeky nod to Hongkongers' nickname for Kowloon.
The city's influence on the hotel's restaurants and bars goes beyond the food. For The Legacy House, Rosewood commissioned local fashion designer Anaïs Jourden Mak, founder of the label Jourden, to design the outfits for the staff.
"It's a Chinese restaurant, so we started with the idea of having a cheongsam and pyjama look," says Anaïs. "But then we tried to find newness in these traditional silhouettes. We interpreted these Chinese elements in a very modern way."
Another local talent, Lois Tien of Anagram, created the women's outfits for the staff of DarkSide, The Manor Club executive lounge, The Butterfly Room lobby restaurant and some front-of-house positions. "Anagram is a Hong Kong-based label but we have a very modern outlook in that our aesthetics are very clean, no-frills, everything is super easy to wear," says Lois.
Artist collaborations
Rosewood Hong Kong also collaborated with artists from the city, including Chloe Ho, whose abstract ink painting Ocean's Vase has been printed on key cards, notebooks and other items dotted around guest rooms.
"Rosewood were interested in my work because of how I look at the Hong Kong environment and the water and the natural beauty of Hong Kong," says Chloe. "And then to use it throughout the hotel in different ways really illustrates the overlap between art and design, and how art is part of the Rosewood signature."
See also: Getting Real With Progressive Ink Artist Chloe Ho
Paintings, drawings and prints catch the eye in all areas of the hotel, but particularly in the suites, each of which features a unique painting by William Low and new prints by celebrated ink painter Wilson Shieh.
Wilson created several new series of works for the hotel, including one called Hong Kong Life, which depicts four individuals dressed in very different outfits—casual, office, outdoor, banquet—revealing how in a matter of hours in Hong Kong you can go from a strenuous hike up Kowloon Peak to an office meeting in Central to a black-tie dinner in Tsim Sha Tsui.
"It is about life in Hong Kong, but it's also about the residents in the hotel," says Wilson. "They arrive in Hong Kong for different reasons—some for a vacation, so they can dress casual, and some for a banquet or wedding ceremony, so they have to dress very smart."
Wilson's prints are small, roughly the size of an A4 page, but some other artworks in the hotel are much bigger. Greeting guests at the top of the driveway is a 4.7-metre-long Henry Moore bronze that rises out of a bed of mint plants.
See also: 5 Luxurious Art Hotels Around The World
A few steps away, just through the main lobby, lies another colossal sculpture, this one of a life-sized female Indian elephant, the creation of Indian artist Bharti Kher. The elephant's wrinkled grey skin has been recreated with tens of thousands of white bindis on a fibreglass frame.
Many of the major works in the hotel were chosen by Henry and some are from his personal collection. "There are many beautiful hotels in the world, but I think the Rosewood Hong Kong has something which is outstanding, and that's our art pieces," he says.
A focus on wellness
Aside from art, another thread that runs through the property is wellness. Rosewood Hong Kong is the first urban property in the Rosewood collection to feature an outpost of Asaya, the brand's wellness platform.
"Instead of just opening a hotel spa, Asaya is really more of a holistic wellness centre that caters both for overseas guests and locals," says Sonia. On top of masseurs and masseuses, Asaya, which will open in the summer, will have in-house nutritionists, counsellors and a whole host of experts to cater to your every need, whether emotional or physical.
"There's also going to be Asaya Kitchen, which is dedicated to nourishing wellness cuisine," says Sonia. "And we'll be offering memberships to Asaya, which I think is something unique in Hong Kong. I really think that both our guests and locals will appreciate Asaya's approach." Sonia speaks eloquently about the desires of Rosewood guests because, in her own words, "I'm the target customer." And as Sonia's outlook develops, so does Rosewood's.
See also: 7 Beauty & Wellness Trends For Hong Kong In 2019
Family-friendly
"Before I had children, I thought all resorts had to be couples only," she says. "But now I have children, I realise how important it is for resorts to cater to families. In the past, resorts would have a kids' club, basically a 50sqm room with some arts and crafts. But having children myself, I realised that when you go to a resort you want them to discover the destination, you want them to learn. Because of that, we've launched our Rosewood Explorer programme, which takes children outside of a room and provides cultural experiences.
"For example, in Rosewood Phuket we created a herb garden where they can farm in the resort and learn about local ingredients. And we have Thai weaving stations where they can learn how to weave. My kids love that Thai weaving station and started to weave scarves for me and my husband. Now my children always want to go to Rosewood Phuket."
This one anecdote shows that whether Sonia is opening Rosewood hotels in Bangkok, Shanghai, Costa Rica or Yangon—all of which are on the cards—she successfully shapes the properties by reflecting on her own aspirations and those of her family and friends.
"Sonia has done a very good job and she works very hard," says Henry. "Rosewood is her baby, her vision of the future, and I want to keep it as her baby and for her to nurture this as her child and see it grow up and mature and become one of the best in the world."
Nowhere is Sonia's vision clearer than at Rosewood Hong Kong, a luxury hotel planned with her father, which serves food from her ancestral hometown, and which is set on the site of one of her grandfather's greatest developments.
"I wanted to carry the family's legacy and tell those stories but also to create a destination for the future," says Sonia. Those tales are all woven into the fabric of this new hotel, but they're just the start. Now that it's open, it's time for visitors and locals alike to walk through the hotel's doors, to unwind in Asaya, to drink milk tea at Holt's Café—and to write their own stories.
Photography Callaghan Walsh
Styling Justine Lee
Stylist's Assistant Mira Uttamchandani
Hair Vic Lai and Gloomy Kwok @ HKMAKEUPARTIST
Make-Up Vic Lai and Gloomy Kwok @ HKMAKEUPARTIST
Location Rosewood Hong Kong