Wildlife Warrior: Stan Shea Of Bloom Hong Kong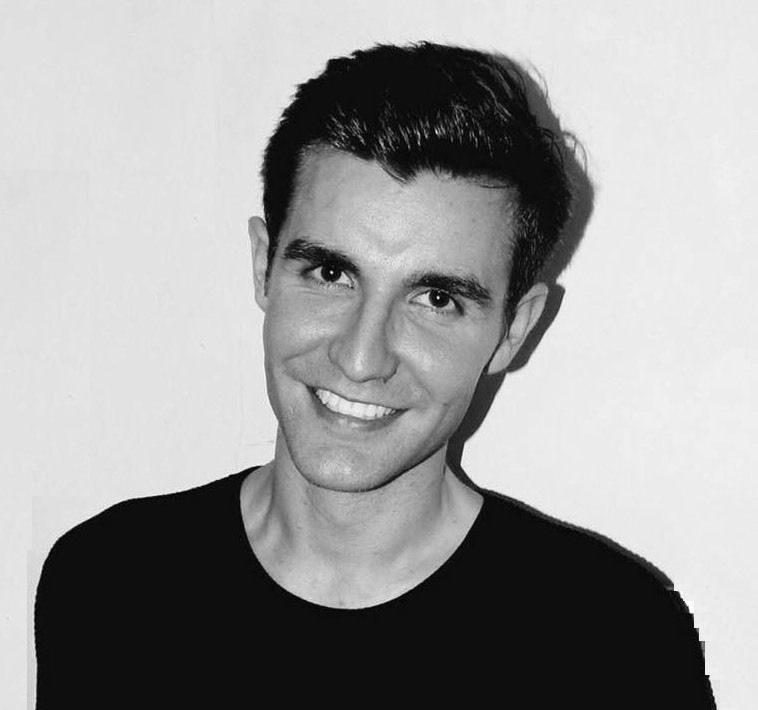 By Oliver Giles
December 14, 2018
Stan Shea, marine programme director of conservation organisation Bloom Hong Kong, discusses the shocking reality of shark fin trade
In 2015, a group of NGOs and wildlife experts joined forces to establish the Hong Kong Wildlife Trade Working Group and together fight the illegal trafficking of wildlife and animal products through Hong Kong. We met six members of the group, including Stan Shea, marine programme director of conservation organisation Bloom Hong Kong, to learn more about the criminal trade and how it can be stopped. Here, Shea discusses the shocking trade in shark fin and reveals other ocean conservation projects that Bloom is working on
How did you get involved in fighting wildlife crime?
Bloom is a marine conservation NGO, they have a French office and a Hong Kong office, so what we do is mainly on marine conservation, so working with tackling the problem of illegal trade in marine products. In this case, in Hong Kong, that would be the shark fins.
What are the key campaigns you're working on at Bloom?
The key campaign that we're working on in Hong Kong right now is trade data analysis. We work with the statistics to see Hong Kong's imports and exports compared to other places, compared to Taiwan, China, Japan, Singapore—they are the countries that have communities interested in eating shark fins.
People talk about protecting sharks but we don't really know what we're retailing in Hong Kong. It's difficult to talk about protection when we don't know what is being sold, so since 2014 we've worked with Stony Brook University and now we're working with Florida International University, who send PhD students to Hong Kong to do DNA analysis of shark fins for sale here.
Last year we finally released a survey on the retail market, which showed we had at least 76 species of shark being sold in Hong Kong markets. Out of those 76 species, at least a third are threatened with extinction.
We've also worked on guides that we provide to Customs and Excise, which help them identify the types of shark fin that are illegal. We do training workshops with customs because they are on the frontline, they're the ones who see the fins.
What have been the biggest successes in the fight against illegal shark fin?
Since 2014, the Customs and Excise Department and Agriculture, Fisheries and Conservation Department have caught or confiscated more than 5 metric tonnes of illegal shark fin because they are implementing CITES. They are also talking to NGOs and we have done training courses with them and they were well received.
When we do the training courses, we talk to the customs officials and they say "oh, it's interesting, shark fin because it's not just like iPhones, it's not like money laundering, it's not like drugs—it's something new." They want to learn. In the past, they always catch ivory, rhino horn, pangolin, but now this is something new to them and they're actually very interested and they'd like to do more.
What about other countries?
If we had the money, we'd travel to all 128 countries where CITES is implemented, but we don't, so we run regional workshops with parties that have an interest in doing shark conservation. Sometimes we do regional workshops, so in South Africa we work with people from the fisheries departments of South Africa, Madagascar and the Seychelles.
We also ran our first training session in Mainland China earlier this year. China has all this amazing technology. Mainland Chinese customs officials took our fins, the actual fins, to do the 3D scanning. The 3D scan goes into their scanning systems at ports and all the baggage that goes through the scanning machine will be automatically scanned for the shape of shark fin. We don't know when that's going to be implemented, but I hope it's soon. They told us that this system works for ivory and drugs and explosives, so it should work for shark fin.
Aside from analysis of the shark fin trade, what else are you working on?
We also do sea cucumber trade analysis because Hong Kong imports more than 50% of the global trade in sea cucumber, so we actually have been collecting data on trade data, price data and working with some of the researchers in the Pacific on the sea cucumber.
We're also doing surveys of live fish in Hong Kong. So we go to an island, we dive there, we find out how many species live there. The reason we're doing this is because we need to protect some of our oceans but we don't know where is a hotspot for certain species. There are places in Hong Kong where you can find 200 species of fish around one island. In other places, we can only find 80 or 100. So we provided that data to WWF, who are talking about making biodiversity hotspot maps to ask for more marine protected areas.
We're also building an online database of fish species found in Hong Kong, 114E Hong Kong Reef Fish Survey. People can go to the website and actually see the fish in Hong Kong. We ultimately are hoping that people can upload their own pictures — we can't dive everywhere in Hong Kong. We hope people can learn about the fish species and the dive sites. It's bilingual and is searchable by using the common name of the species and the family of the species.
It shows the species we can find, how to identify each species, a description, their common name, scientific name, maximum name, length. We have more than 400 species recorded. Nobody has studied some of these adult fish in the world. You can see how little we know about the oceans.
See also: These Activists Are Fighting To Stop Illegal Wildlife Trafficking In Hong Kong