6 Tatler Listers Share Their Best Memories From Boarding School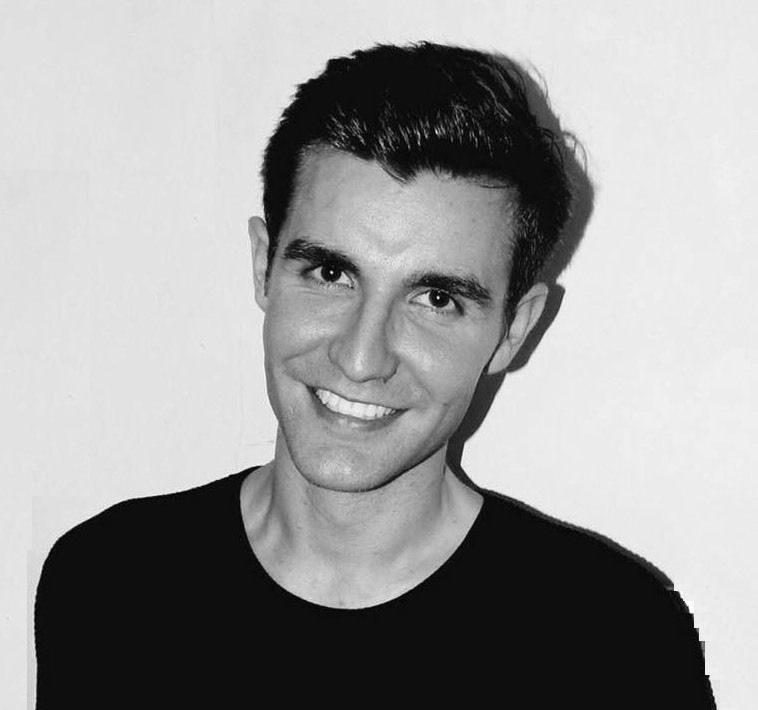 By Oliver Giles
June 07, 2018
Some people rave about their time at boarding school, while others try to block it from their memory. We asked six former boarders to reflect on their school days – who loved every minute, and who still has nightmares about their housemistress?
See also: Hong Kong Tatler's Schools Guide 2018
1/6 Tania Mohan, founder of Tabla
"My first day at my all-girls boarding school, Padworth College in Berkshire, England, was also the day of my 16th birthday. Unbeknown to me, my mum had called the headmistress to let her know. When I arrived, this whole room of girls I had never met before began singing happy birthday and cut me a beautiful cake. That was the first day of two of the best years of my life. Boarding school was a game changer for me; I absolutely loved it."
See also: The Tatler 10: Tania Mohan
2/6 Janice Chan-Choy, board member of the Hong Kong Ballet
"I went to Mid-Pacific Institute in Honolulu, Hawaii. Being in Hawaii was a lucky break as the weather was always wonderful and the food had Asian influences—it helped with the adjustment. The sun and beach and the carefree spirit of the Hawaiian culture made it such a cool experience. The best takeaway of boarding school wasn't just about getting an education, it was about making lifelong friends because, in living with them, you learn to share, understand and respect others. It helps you with managing people later on in your work life."
3/6 Denise Lo, regional vice-president for Christian Dior couture Asia-Pacific
"Potatoes are definitely the first thing that springs to mind when I think about boarding school. We were stuffed with them four meals a day, which explains why I never want to touch them again. But I do have countless fond memories of those good old days at my school, Headington School in Oxford, England. I made my best friends there and they have been with me through thick and thin. Both my kids also spent their adolescence in English boarding schools and they tremendously enjoyed themselves. Go for it."
See also: What Can We Learn From Finland's Education System?
4/6 Lianne Lam, solicitor at CWL Partners
"I attended Cheltenham Ladies' College in England and was allocated to one of the strictest houses in Sixth Form. Our school shirt had to be properly tucked in under our green V-neck jumper and our house tie had to be perfectly knotted. That was what a 'lady' was expected to look like when she walked out of the house every morning. We weren't allowed to run along the corridors but had to take brisk, quiet steps if we were rushing. The housemistress was always on high alert for footsteps when she was doing her bedtime rounds. She was, needless to say, the most feared housemistress in the school. I felt so unlucky.
The house food was absolutely disgusting. The toad-in-the-hole tasted horrible and we were served boiled slices of pork that were inedible to me. Occasionally I had to supplement my diet with instant noodles. In those days, English girls only ate some Chinese food, like cup noodles or Uncle Ben's rice. Saying that, I do miss my boarding school days. I bonded with my housemates watching the soap opera Neighbours. The experience of being away from home made me independent, confident and helped me develop my social etiquette."
See also: Top 7 Trends In Primary Education
5/6 Maya Lin, regional director of high jewellery for Cartier Asia
"I went to Taft School in Watertown, Connecticut. My most memorable and embarrassing moment back in boarding school must be the day of my graduation, when I walked up on stage to receive my certificate like a robot, with a bruised eye and a stiff neck protected by a brace. I had sustained neck and back injuries from a serious horse-riding accident weeks before."
See also: 10 Best Boarding Schools in the US
6/6 Bonnie Chan-Woo, chairperson and CEO of the ICICLE Group; founder of entertainment company Studio SV
"I am forever grateful for my time at boarding school, but it's also left me mildly traumatised for life. I sometimes still wake up in the dead of night in a sweat and in shock thinking of my time at Malvern Girls' College in Worcestershire, England. The lingering memories that replay in my recurring dreams are of the matron storming into our dormitory of a dozen girls, drawing the curtains and shrieking "rise and shine" way before dawn on a freezing English winter's day. The result is I became an early riser and never need an alarm clock. For that reason alone, I would do it all again in a heartbeat."