Tatler Throwback: 10 Gorgeous June Cover Stars
People
June 8, 2017 | BY Rebecca Cairns
A decade's worth of stunning Hong Kong Tatler icons
Hong Kong Tatler is celebrating its 40th year, so we're getting our nostalgia on by having a flip through the archives. Between the vintage fashion shoots and quirky ads, we've been rediscovering some of our favourite Tatler memories.
Our latest June issue features the incredible and inspirational Queenie Rosita Law as cover star. So we thought we'd take a peek back through the last 10 years, to discover who else has graced our June covers—and where they are now.
Read more: Queenie Rosita Law On Turning Trauma Into Triumph
---
June 2007: Marie-Christine Lee-Louey
In 2007, Marie-Christine Lee-Louey chatted to Hong Kong Tatler about marrying her childhood friend William and her unique sense of fashion. A nine-hour cover shoot was set across two locations, including the historic Sunbeam Theatre in North Point.
Marie-Christine went on to found sports service company Sport Max with Linda Cheng in 2008, and the Sports for Hope Foundation in 2011. She has since committed herself to philanthropy: she was one of the Women of Hope 2017 awards nominees for the health advocate category, and has helped fund sporting activities for over 5,000 children so far.
Photography by Wing Shya
---
June 2008: Sabrina Chao
In 2008, the heiress of Wah Kwong Shipping Holdings chatted with us about doing business in a man's world and working with her father, George.
Sabrina Chao has now taken over the family business and was appointed as chair of the company in 2013. In 2015, she became the first female chair of the Hong Kong Shipowners Association. A key figure on the society scene, Sabrina can still be spotted at all of Hong Kong's hottest events.
Photography by Sean Lee-Davies
---
June 2009: Geoffrey Chen and Leo Hwang
Eco warriors Geoffrey Chen, founder of electric transportation concept Ergo, and Leo Hwang, the executive director of Parkview Hong Kong, graced the cover of Hong Kong Tatler's 2009 Green Issue as part of a feature on the environmental activists revolutionising Hong Kong.
Geoffrey has since turned his attention to The Rainforest Trust, helping to protect areas of biodiversity, while Leo has expanded his 2009 Parkview Green project into more sustainable property development practices in China.
Photography by Sean Lee-Davies
---
June 2010: Anson Chan
The former Chief Secretary and a key figure in Hong Kong politics for more than 30 years, Anson Chan spoke to us in 2010 about her childhood in Shanghai and her pro-democracy politics.
A staunch supporter of freedom of speech, even in retirement, Anson still appears at marches today. In 2013, she set up Hong Kong 2020 to work to extend the electorate in Hong Kong. Most recently, she was invited to Donald Trump's January 2017 inauguration.
Photography by Sean Lee-Davies
---
June 2011: Yuda Chan
The daughter of a Thai diplomat, Yuda Chan spilled the beans on her secret power—happiness—in the June 2011 issue. During her photoshoot, she chatted to us about her marriage, her work in law, her dog Karma, and one of her quirkier hobbies—collecting comics. Yuda continues to build her comic collection today, in addition to pursuing a newer passion: yoga.
Photography by Billy Kan
---
June 2012: Queen Elizabeth II
Hong Kong Tatler's special Diamond Jubilee 'British Edition' celebrated Queen Elizabeth's 60th year on the throne. A 10-page spread featured portraits of the Queen from her youth to the present day, commemorating the monarch's remarkable milestone.
In 2017, the Queen celebrated her Sapphire Jubilee—the first British monarch to do so. The UK's longest reigning queen and the longest ruling of all the current monarchs in the world, Her Majesty has also welcomed two new grandchildren since her Hong Kong Tatler cover star days. Prince George was born in 2013, and Princess Charlotte in 2015.
Photograph by Annie Leibovitz
---
June 2013: Mira Yeh
Back in 2013, Mira Yeh took centre stage on our June cover to chat about her passion for all things adventure, and her surprising turn to ballet. The wife of Hong Kong businessman V-Nee Yeh talked to us about fashion, becoming a mother and her new role on the board of the Hong Kong Ballet.
Four years on, Mira is still wake surfing and remains a regular on the Hong Kong society scene. She is Vice-chair of the Hong Kong Ballet board of governors.
Photography by Sean Lee-Davies
---
June 2014: Annabelle Bond
Known for her incredible Everest climb in 2004, Annabelle Bond set a world record in 2005 as the fastest woman to climb the highest peak on all seven continents—a title she maintained for eight years. For the June 2014 issue, the brazen adventurer and mountaineer chatted to Hong Kong Tatler about her adventures in climbing—and motherhood.
Still travelling the world today, Annabelle has a partner in crime for her adventure sports: her nine-year-old daughter Isabella.
Photography by Olaf Mueller
---
June 2015: Sharie Ross-Tse
In our June 2015 issue, Sharie Ross-Tse shared how she discovered she had liver cancer, and her amazing story of beating the disease. Her slow but full recovery granted her a new perspective on life. In 2015, she began fundraising to help underprivileged patients receive results and treatment more quickly through the Hong Kong Adventist Hospital Foundation Cancer Fund.
Today, Sharie is keeping busy as a board member of the Hong Kong Ballet, a committee member of Women of Hope, and a board member of HKAHF. Last year she co-founded Reviv, Hong Kong's first IV therapy centre.
Photography by Olivier Yoan
---
June 2017: Queenie Rosita Law
The Bossini heiress sent local media outlets into a flurry when she was kidnapped for ransom in April 2015 . But Queenie Rosita Law didn't only survive the ordeal: she came out on the other side stronger than ever.
In our latest issue, Queenie tells Hong Kong Tatler how her innate creativity helped put the trauma behind her and opened up a future focused on art, passion and positivity. Read all about it in the June 2017 issue of Hong Kong Tatler.
Photographed by Richard Ramos
---
See also: The Best Vintage Ads From the '70s
For more of our latest tatler_stories, sign up to our weekly newsletter.
Trending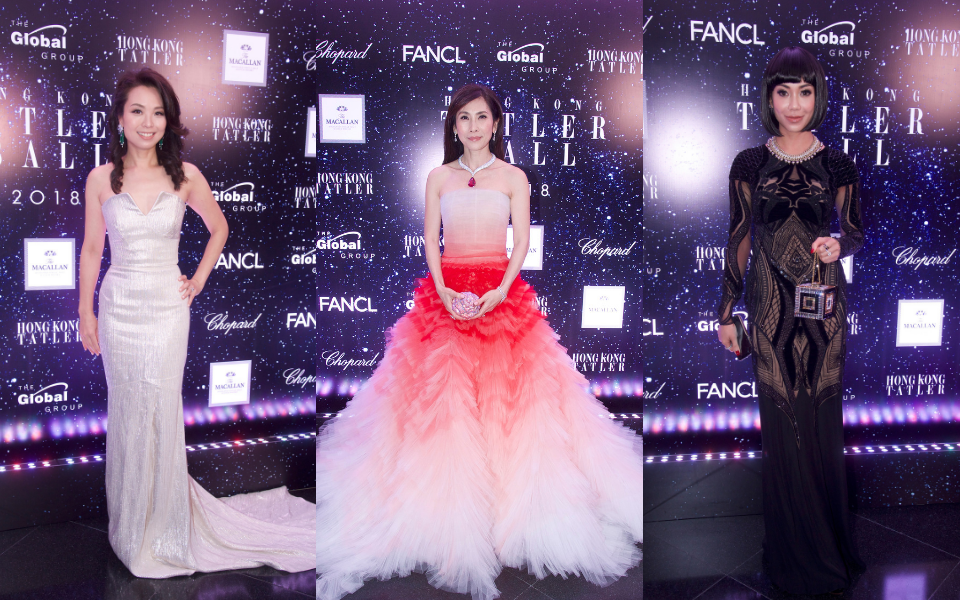 Hong Kong Tatler Ball 2018: Best Dressed Women
September 17, 2018 | BY Hong Kong Tatler
photo_library
Inside The Ballroom At The Hong Kong Tatler Ball 2018
September 17, 2018 | BY Alexandra Purcell
photo_library
Inside The Cocktail Reception At The Hong Kong Tatler Ball 2018
September 16, 2018 | BY Alexandra Purcell
photo_library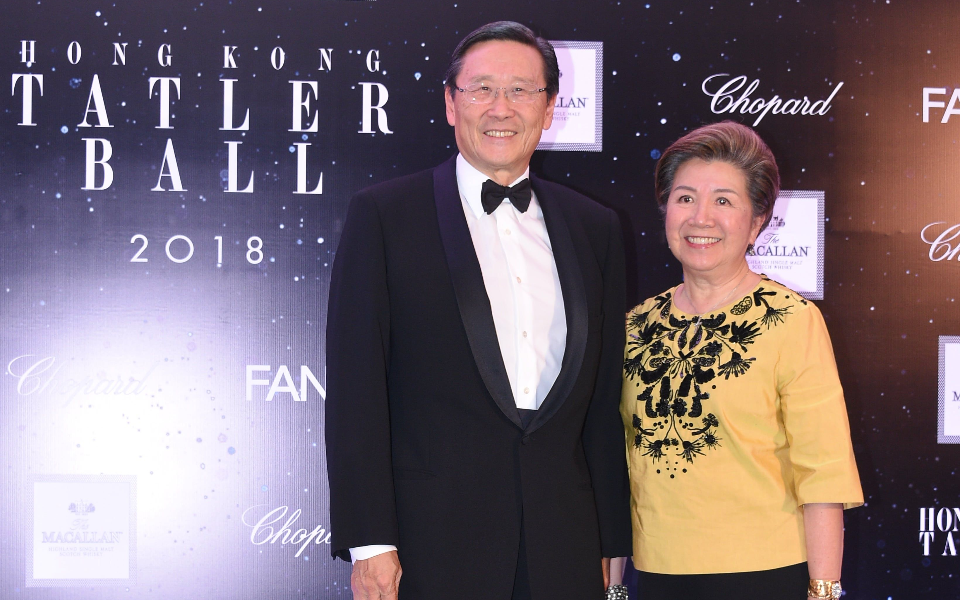 Live From The Red Carpet At The Hong Kong Tatler Ball 2018
September 16, 2018 | BY Alexandra Purcell
photo_library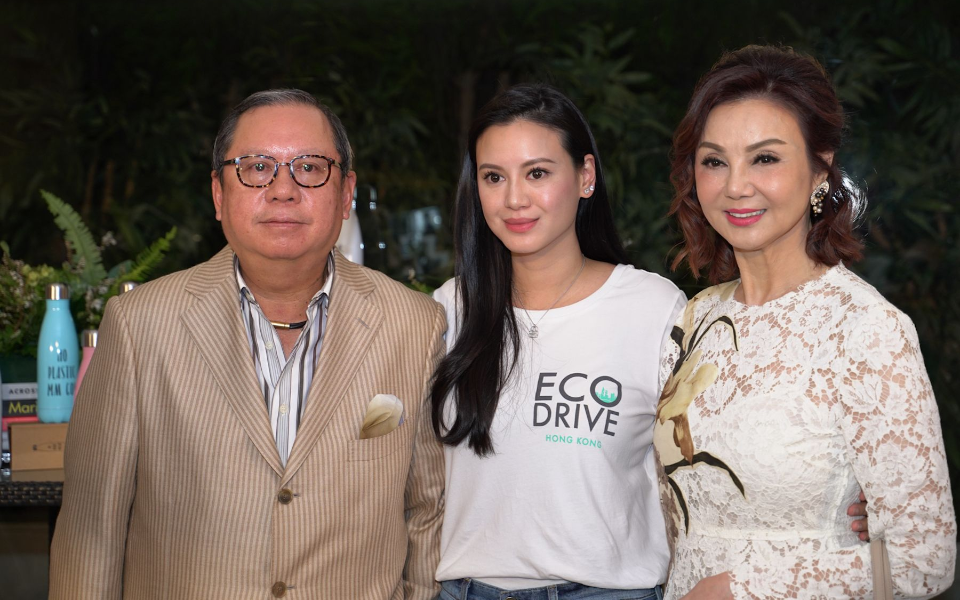 EcoDrive Private Screening: Start Small, Start Now
September 14, 2018 | BY Alexandra Purcell
photo_library
From Rome To HK: 5 Best Places To Eat In Rome
September 13, 2018 | BY Hong Kong Tatler