Dear Santa: Janice Chan-Choy, Candice Suen-Sieber, Yuda Chan and Fiona Kotur's Christmas Wish Lists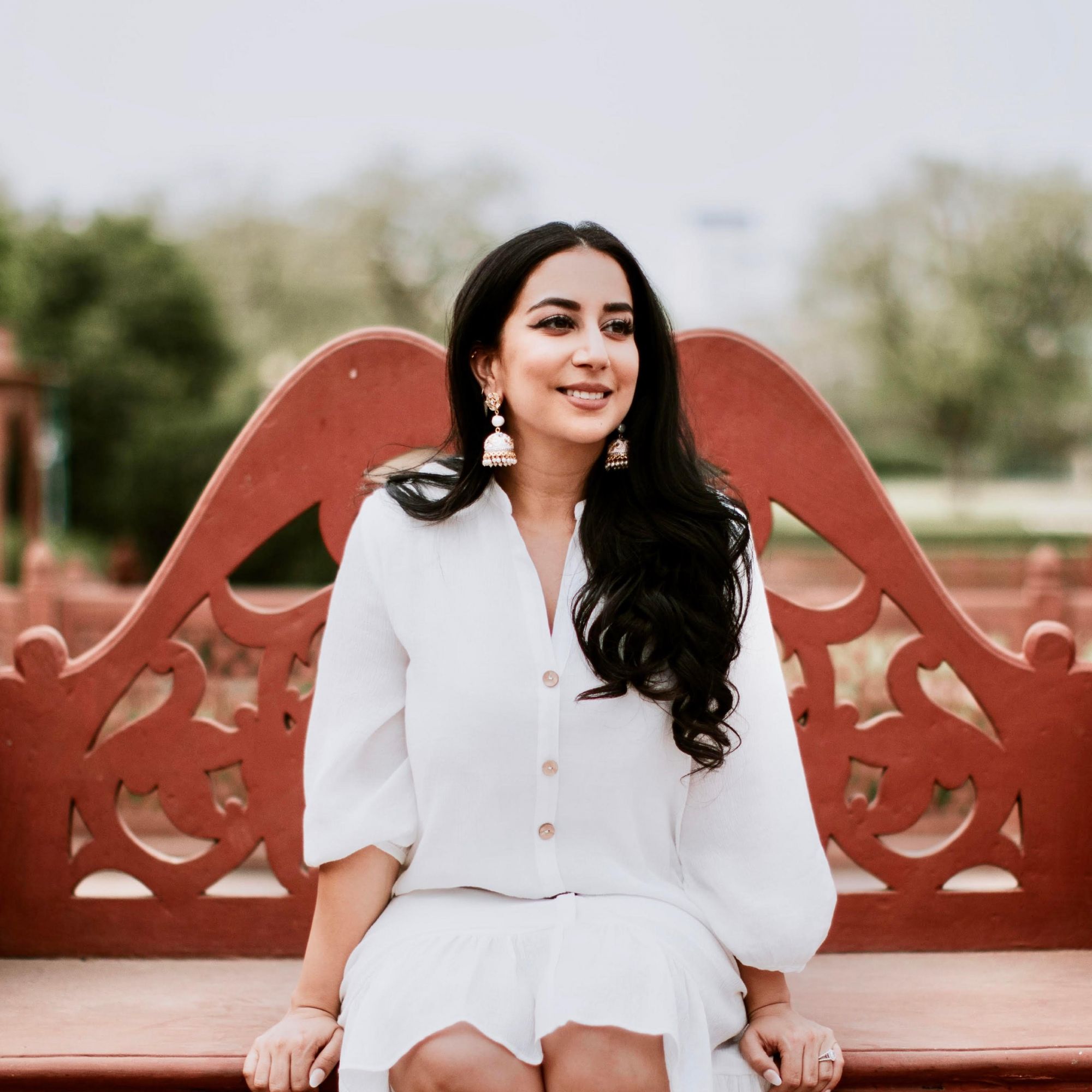 By Tara Sobti
December 09, 2020
Four women, four very different Christmas wish lists—in these letters to the North Pole, Janice Chan-Choy, Candice Suen-Sieber, Yuda Chan and Fiona Kotur update their wish lists of yore
CANDICE SUEN-SIEBER
Director of Bite Limited
Dear Santa,
So, hi! It has been a while since I've written—I think the last time was in the 1980s, when I asked for Hello Kitty stickers, a jewellery box and a pencil case. (Thanks for those, by the way.)
This is a year when we actually have learnt to appreciate things we take for granted, like hanging out with friends and strolling through markets. I know you are limited to the things that the elves can make in the factory, so I won't ask for things you can't deliver, like safe Covid-19 vaccines or treatment, cures for diseases or the opportunity to shoot bad world leaders into outer space. But if you're so inclined, I wouldn't mind:
1. A face mask (>95% BFE, PFE, VFE preferred) with my face printed on it, so I don't have to type my password on my phone.
2. The perfect phone case that discreetly follows me around, so I won't lose my phone 45 times a day.
3. A lot of kawaii planner stickers (once a sticker nut, always a sticker nut). If you can't swing any of the above, I'm happy with the pack of AA batteries I got in 1979 when you "forgot" our house. They are always useful.
Good luck with the deliveries this year! The skies should be much clearer with fewer planes up there.
With thanks,
Candice
See also: 4 Of Hong Kong's Most Influential Women Pen Letters To Their Younger Selves
JANICE CHAN-CHOY
Board member of Hong Kong Ballet and a trustee of Design Trust
Dear Santa,
How are you? I hope you are well and have rested enough since last Christmas. Over the years I have written you a ton of letters, which you have always answered, so I hope you will consider my request once again. I want to let you know that I have been rather good this year. I hope my positive deeds will attract goodies from your giant red bag.
This year has been a tough one that needed lots of patience. Despite the difficult times, humanity has remained strong, but your generosity may help rekindle people's spirits.
I have some requests this Christmas: first, I ask for your prayers for the total healing of my niece. It is so disheartening to see her at the hospital. I am also asking for your prayers to heal the world from the coronavirus pandemic and its effects. I'd also like to request your prayers for peace and harmony in the world because there are so many wars taking place, from trade wars to wars between nations. Please restore peace to those war-torn places, where people have already lost so much, including their families and homes.
I want to thank you for the awesome gifts that you sent me as a kid. I have attached some photos of past Christmases as a representation of the joy I felt—and as a reminder of the small joys that exist in life.
Love,
Janice
YUDA CHAN
Former lawyer and member of the New York State Bar Association
Dear Santa,
I've tried to be nicer this year and much less naughty. Please indulge me by granting a couple of wishes for 2021. I'll continue trying not to be selfish, gluttonous or greedy.
I won't expect to eradicate world hunger, but I will ask for a greener world. I've embraced Meatless Mondays and already have one vegetarian meal every day. May the polar caps stop melting and the polar bears keep mating. I won't ask for the cure to cancer but I do wish for a cure to Covid-19.
My friend Carol Chugani and I launched our new business Phial this year, selling refillable spray bottles that can be used to sanitise. I ask that you please disinfect yourself with one before entering each chimney chute, and could you maybe place a Phial under every tree?
I won't ask to bring back Tony Stark, but I will plead for the juggernaut collision of the Marvel Universe in an Avengersversus-X-Men story arc on the silver screen. Hairy crab season has also just started. Can it be perennial?
I won't ask for a rainbow unicorn or a rainbow Rolex, so maybe just rainbows? I won't ask for holy grails of wine, but when they do touch my lips and tingle my taste buds, I hope the calories leave my waist alone. I won't ask for eternal youth or beauty, but a Sephora VIB Rouge lifetime membership would help.
I won't ask to delay the inevitable when my children return to university, but I do hope that these precious times return with regularity, under healthier circumstances.
Finally, I do ask for resuming freedom of travel, perhaps on your Reindeer Express?
May you and Mrs Claus stay positive and test negative.
Let there be peace, kindness and better health to all!
Yuda xx
FIONA KOTUR
Owner of international handbag company Kotur, and a patron of Operation Smile China, the Hong Kong Academy for Performing Arts and the Asian Cultural Council
Dear Santa,
The week after Thanksgiving every year, my family always made the pilgrimage from our apartment on Manhattan's Upper East Side to Macy's department store. My sister and I would excitedly anticipate this event—the chance to line up and meet you—months in advance.
We chose our outfits carefully and insisted on sitting on your lap together to give you a list of what we hoped you might deliver under the tree on Christmas Eve. It's a tradition we have carried forward to our children, though their Santa is not in Macy's but in Pacific Place. When I look back, the actual present list was never that important to us. Also, we knew the Macy's Santa wasn't really you, as we understood you must be so busy in your workshop.
To us, our annual pilgrimage marked a transition from our ordinary lives to the extraordinary: the city became a festival of lights, Bing Crosby rang out on every radio station, and family and friends came together in celebration.
It always felt like it was everyone's birthday every day, and even the most gruff New Yorkers were filled with cheer. Our Macy's event meant that from that moment until the end of the year, our lives would be touched by the Christmas spirit. I am grateful for that feeling and for the reminder to cherish and celebrate each other; to demonstrate appreciation, grace and empathy.
This season, even without the presence of department store Santas and the usual social gatherings, I wish for the spirit of Christmas to do its usual magic: to touch and connect people, to give hope and excitement, and to transform, in our minds at least, the ordinary into the extraordinary.
Merry Christmas!
Fiona
See also: The Best Christmas Workshops In Hong Kong For 2020
---
Want to see more from Tatler Hong Kong? You can now download and read our full December issue for free. Simply click here to redeem your free issue. Please note, the free download is available from 1 December, 2020 and is valid until 31 December, 2020.