15 Firsts with Fashion Entrepreneur Wendy Yu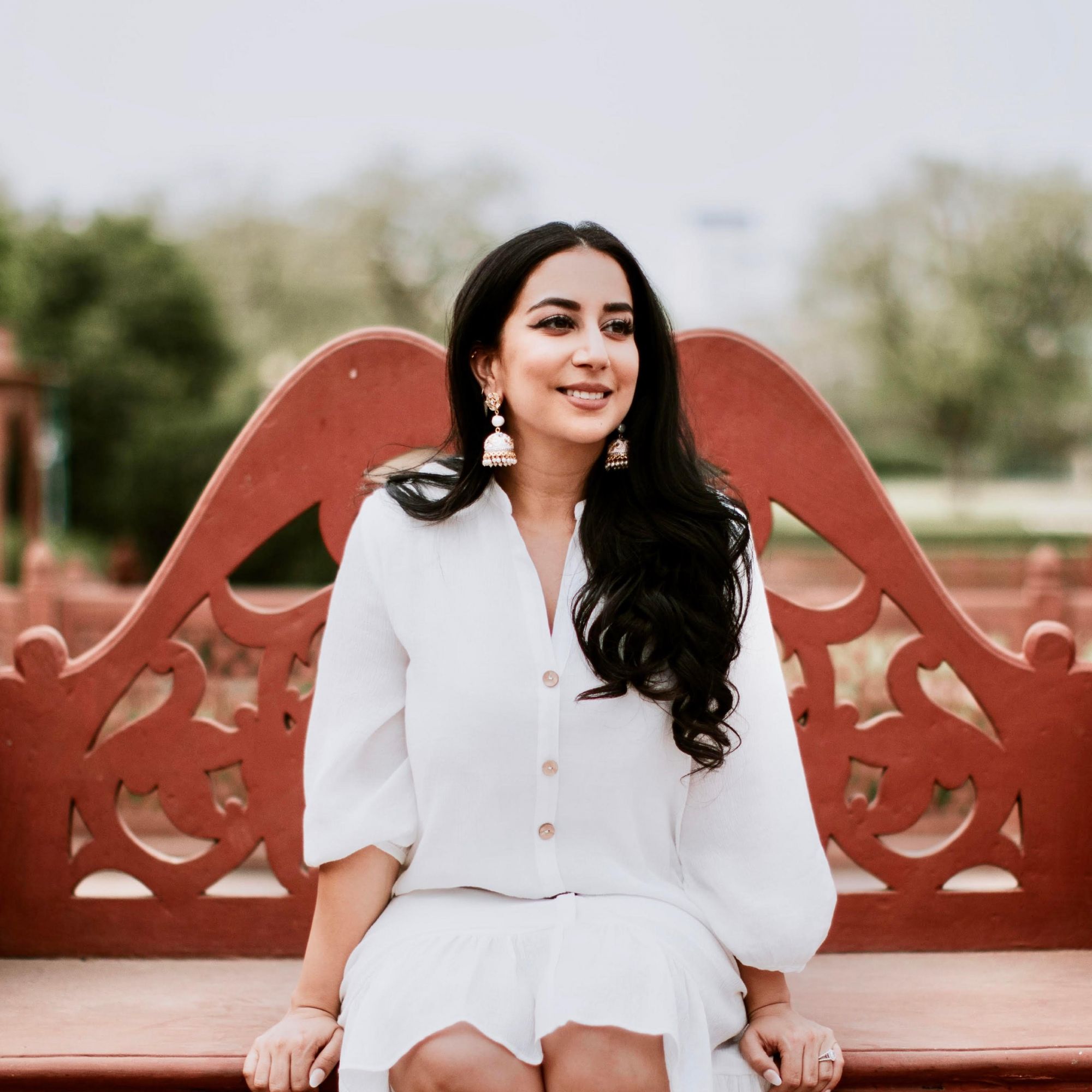 By Tara Sobti
August 27, 2020
Fashion entrepreneur and founder of Yu Holdings, Wendy Yu tells us about her "first" everything—from her first board room experience and her first investment, to her first time at the Met Gala
A quick scan through Wendy Yu's Instagram page will reveal a few things about her: firstly, she has an obsession with ball gowns and fashion seems to run in her DNA. Secondly, she is adventurous, posing for photos upside down while trying her hand at aerial yoga, horse riding and deep-sea diving. And, most important of all, she is passionate about her work.
The Zhejiang native and millennial investor founded her firm Yu Holdings in 2018 and has sought to bridge between China and the rest of the world with investments in technology, fashion and lifestyle enterprises, including Mary Katrantzou, Farfetch.com and Cefinn. Yu's father is Jingyuan Yu, the billionaire founder of the Mengtian Group, Asia's largest wooden door manufacturer. With a business background like that, there's no wonder Shanghai-based Yu has no problem making herself heard in some of the world's most intimidating boardrooms.
As an international ambassador for the French Fédération de la Haute Couture et de la Mode and a unique supporter of The Costume Institute at The Metropolitan Museum of Arts through her endowment of Andrew Bolton's position as 'Wendy Yu Curator in Charge', the 30-year-old heiress has propelled herself into a league of her own as a patron of the arts. This year, she was given the China Institute's Millennial Leadership award for her work in nurturing emerging fashion, lifestyle and technology businesses world over.
Here, she tells Tatler about her 15 firsts—from her first board room experience and her first investment, to her first time at the Met Gala.
First job?
My first job was working at a fashion publication [Vogue China], where I interned for one month. I was making tea and coffee for people and generally assisting anyone with anything they needed. While my role was not at all important, it was a real eye-opener to observe the inner workings of fashion at a publication, be around inspirational industry figures, and gain an understanding of the creative process.
First boardroom experience?
My father always talked to me and involved me in his affairs from a young age, which I am very grateful for as it has given me an ease and confidence in business that perhaps I wouldn't have otherwise inherited. He started taking me to board meetings at Mengtian, our family business, when I was just six years old.
First mentor and the advice you received from them?
My father was my first and has been my greatest mentor. He lives and works with tremendous vision, passion, determination and sense of action. One of the greatest things I have learned from him is to have a win-win and growth mindset.
First investment you ever made?
Sustainable accessories brand Bottletop was my first investment. I was introduced to Cameron Saul, one the company's founders, and was impressed by the vision to combine commerce with a greater sense of social purpose. At the time, sustainability wasn't the hot topic in fashion that it is now, and I particularly liked that pioneering aspect of the brand.
See also: 10 Women Entrepreneurs You Need To Know In Hong Kong
First time at the Met Gala?
In 2017 for Rei Kawakubo/Comme des Garçons: Art of the In-Between, when I wore Zac Posen. The dress was requested and chosen for me by the American Vogue team. We did the fitting in their office.
First fashion week you ever went to?
Paris Couture Week in the summer of 2013. Still today, Paris is the fashion week that I most enjoy and feel inspired by for its inimitable showcase of fashion creativity and artisanship. I'm honoured to be working with the Fédération de la Haute Couture et de la Mode as one of their international ambassadors for emerging brands.
First fashion show you ever saw?
Valentino Couture's Fall/Winter 2013 show.
First designer you call when you need a dress?
Giambattista Valli, Mary Katrantzou and Huishan Zhang. All three know me well and we have become like fashion family; they know what I will like and how to accentuate my body.
First charity you ever supported?
Save the Children. Even from a young age, I've felt a kind of maternal instinct towards children and wanted to help them have a brighter future. Nowadays, I am deeply committed to Teach for China, a charity dedicated to educating children in rural areas of China, and more specifically, to provide funding, resources and teachers for art classes, which I believe are so important to a child's development.
See also: 15 Of Hong Kong's Most Powerful Women
First time you went deep-sea diving?
Ten years ago in the Maldives. I absolutely loved it and from there I have always looked to incorporate diving when travelling. I recently took up free diving when visiting Palau; being underwater brings me a deep sense of serenity and calm.
First app you check when you wake up in the morning?
YouTube, where I choose my favourite morning guided meditation in order to start my day with more focus.
First book you remember reading?
The Art of War by Sun Tzu. It's a book that my father recommended to me, as it's a wonderful combination of philosophy, business strategy and Chinese ancient wisdom. It's a timeless classic and very precise.
First concert you ever attended?
Faye Wong's concert in Hangzhou. She was my favourite singer when I was younger.
The first thing you do when you get home?
I light candles, put on an audiobook and enjoy a series of beauty and wellness rituals in order to finally relax after a long day. I love hot baths and face masks to help keep my skin nourished.
First person you text when something exciting happens?
My soulmate or close members of my team tend to be the first to hear from me.
See also: Lessons Learned: Female Entrepreneurs On Their Journey to Growing a Business