How To Dress Like Olivia Buckingham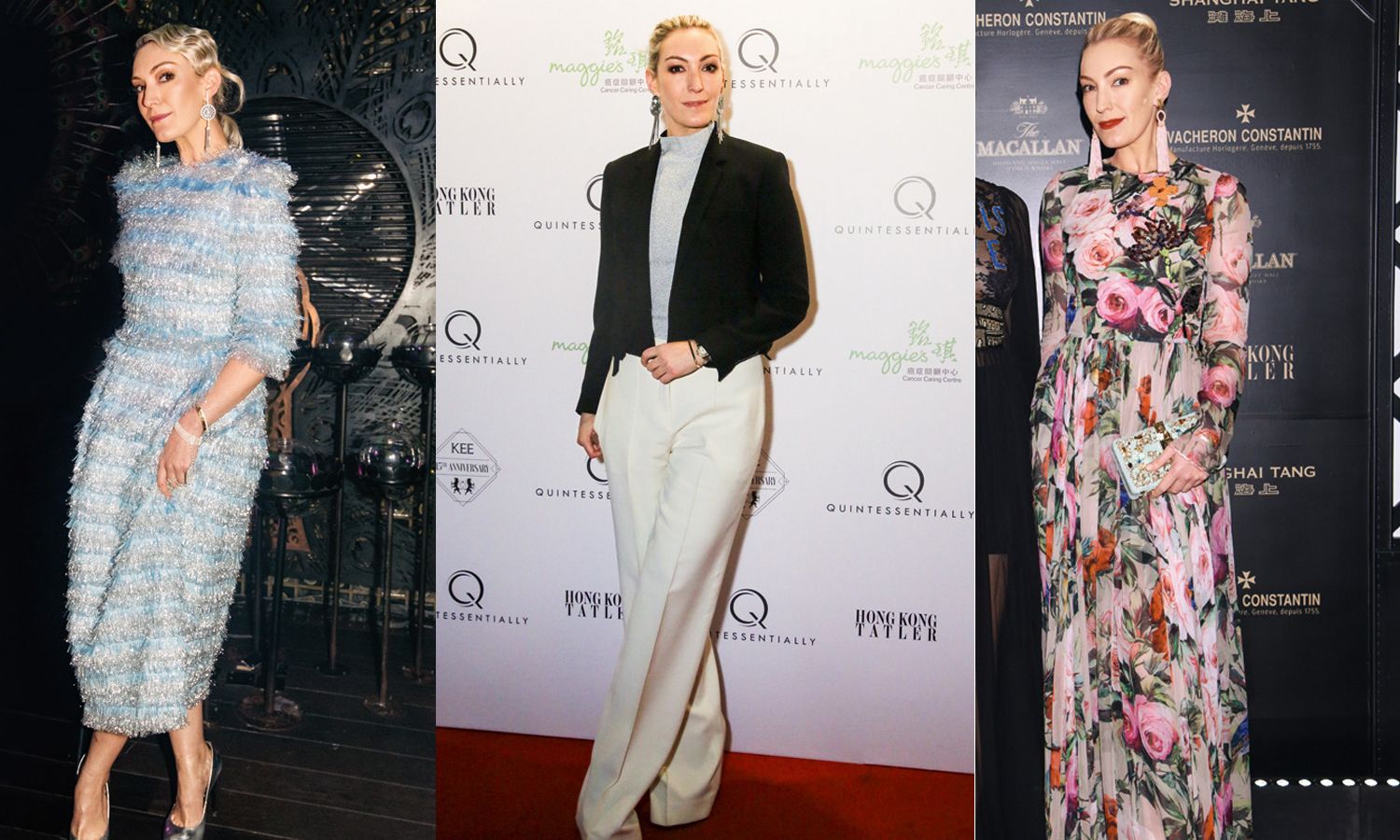 Get her red carpet look
Our London Fashion Week insider Olivia Buckingham rocks the red carpet in designer brands and on-point accessories. With a partiality to designers like Victoria Beckham and Gucci, the fashion-savvy columnist and philanthropist is always one step ahead of the next big trend.
See also: 24 Hours In London With Olivia Buckingham
From colourful casual wear to monochrome tailoring, check out our five favourite fashion ensembles from Olivia, and how to achieve the look.
---
Classic Contrast
Olivia knows when to keep it sharp with a classic black blazer, like this one from Helmut Lang for the Fayre of St Johns. Use block colours and clean lines to create a striking silhouette.
---
Floral Print
Black tie doesn't mean you can't play with trends: Olivia's Gucci gown at the Tatler Ball embraced both floral print and embroidery. The pastel hues of her accessories pull together this outfit.
---
Testing Textures
While all-black is a classic, keep it fresh by playing with proportions and textures, like this DKNY outfit. Silver accessories are the perfect contrast and give a gloomy colour a chic edge.
---
The Statement Earring
Any outfit can be made interesting with the right accessories. Olivia is a great advocate of statement jewellery—she won't leave the house without adding a pair of eye-catching earrings.
---
Casual and Quirky
This Victoria Beckham t-shirt is playful and stylish at the same time, combined with Olivia's signature slicked-back updo. Pair a t-shirt with high-waisted pants for a smart-casual look.
---
See also: 5 Celebrity Stylists On Getting Red Carpet Ready
Check out Olivia's other looks on Instagram.
Subscribe or sign up for our e-mail newsletter to get top tatler_stories in your inbox.