5 Minutes With Roy Luwolt Of Cult Favourite Shoe Brand Malone Souliers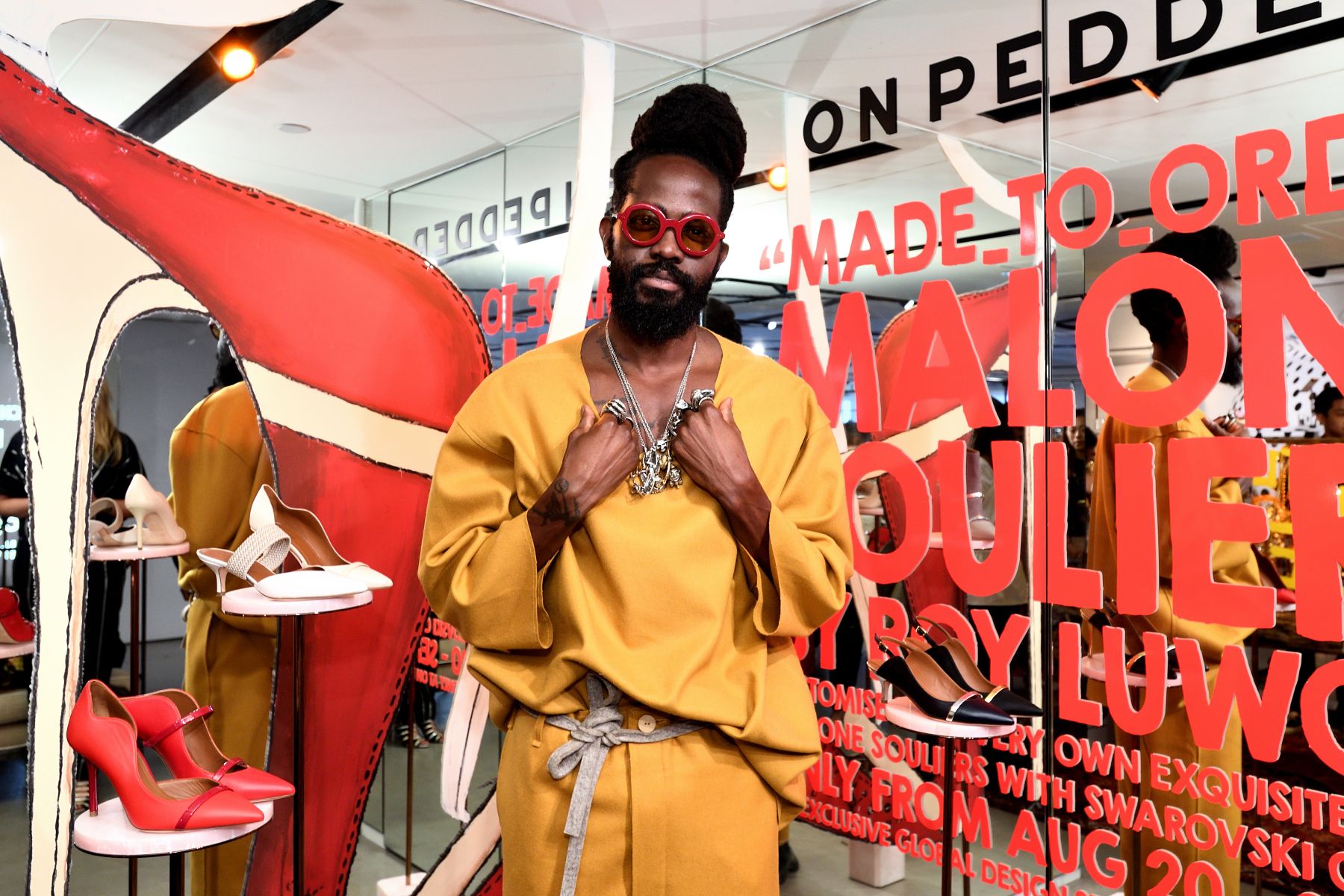 By Rosana Lai
October 10, 2018
It feels like there are as many shoe brands out there as there are grains of sand on a beach (well, almost), so it's no small feat that luxury footwear label Malone Souliers has managed to create not just one, but several iconic styles coveted around the globe in under five years.
We sit down with co-founder Roy Luwolt during his visit to Hong Kong to chat collaborations, inspirations and the future of the brand following Mary Alice Malone's departure.
Co-founder Mary Alice Malone's departure must be a big change for the company. What was the reason for it and who will take her place as creative director?
Before we formed the brand, we agreed and decided she will at some point join her family business. It was the right timing, she got engaged and is starting her own family. Mary Alice was my confidante and business partner, my best friend and sister and continues to be.
We were very close to hiring a creative director. We did the negotiations and I had an epiphany one day—I thought, why would I spend all the money on a yes, famous, designer but one set in their ways, when I could take that money and encourage the younger designers within the team to take over? It's not something you see in fashion anymore and it's something I'm happy to see we're doing.
What is the main inspiration behind the designs like the now-iconic two-strap sandal?
We consider design as a matter of simplicity, we think less is more and we wanted to create something that's functionally easy for women.
We think about shoes first when we get dressed. People think it's the other way around but your mind actually goes "Is it sneaker day or a heel day?" The two-strap lends itself to an everyday and red carpet look. Everything that's been a best seller as been something that has empathy for a woman's foot and that compliments the anatomy of the foot.
See also: Crazy Rich Fashion: 13 Asian Designers Who Are Doing Us Proud
Which shoe style is your favourite?
The two strap is my least favourite. I know I shouldn't say that, but from a straight guy's mind, I didn't understand the two strap. I was of course surrounded by 90 per cent women in the company who made the decisions, and I got quite humbly educated as it has become one of our best sellers.
It made me realise that even if I don't understand it, it's not about me. It's about the person who's going to wear it. My favourite is actually the Maisie. While the kitten heel is seen everywhere now, it's that extra bit of woven strap and deep V cut—that extra craft—that I feel defines Malone Souliers.
What was the reason behind opening your first store in Doha as opposed to NYC or London?
I call it common business sense. In 2018, the customer isn't reassured of your brand's success just because you open a brick and mortar store. It doesn't work on a foot traffic point of view, whereas I can piggy back on the incredible positioning that retailers like Joyc and Lane Crawford have.
That establishes a brand's credibility in itself because the customer is assured whatever brand that's in there is of high quality.
In Qatar, the reason we opened there is because the capacity for wholesale there wasn't sufficient for the demand. But, given the high temperatures, life is lived indoors which means you can target a large captive audience in a mall. They have literally crafted clouds inside the malls.
You've had very successful collaborations with Roksanda and Emanuel Ungaro, how did these relationships come about?
Every single brand we collaborate with always comes from a place of like-mindedness. I always say if Malone Soulier were a ready-to-wear brand it would be Roksanda and vice versa.
Plus, she's a very close colleague of mine. With Ungaro, I just wanted to revive Mr. Ungaro's legacy, roll up my sleeves and make a mark with a brand who has lost its way for a little while, so we made our first collaboration in New York last year.
See also: 5 African Designers That Should Be On Your Fashion Radar